Top 10 Biggest Hands in the World
Many factors affect hand size, including genetics, height, age, gender, and hormones.
Some people might say that large hands symbolize strength and power, while others might say that they show a person skilled at manual tasks.
Ultimately, it is up to the individual to decide what large hands mean to them.
However, with enough stimulation, one can alter their hand size.
Many sports like baseball, softball, lacrosse, tennis, cricket, weightlifting, rock climbing, gymnastics, and bowling, can influence hand size.
Many people have abnormally huge hands because of genetics, height, or simply their training.
For those curious among you, here are the top 10 biggest hands in the world:
Shaquille O'Neal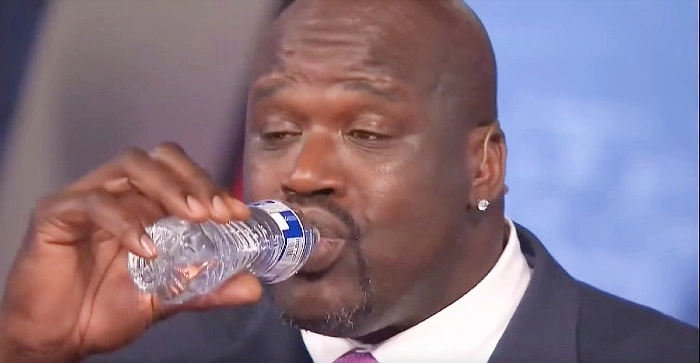 The most immovable force in basketball possessed massive hands that put other centers in their place, which made sense.
While Shaq's hands were never officially measured, fans got a better look at them when he held them up against Kawhi Leonard's.
Diesel was a large man who wore size 22 shoes; therefore it's safe to assume his hands were similarly massive.
While it has benefits, others claim that Shaq's free throws were terrible because the ball was too small for his hands.
Kawhi Leonard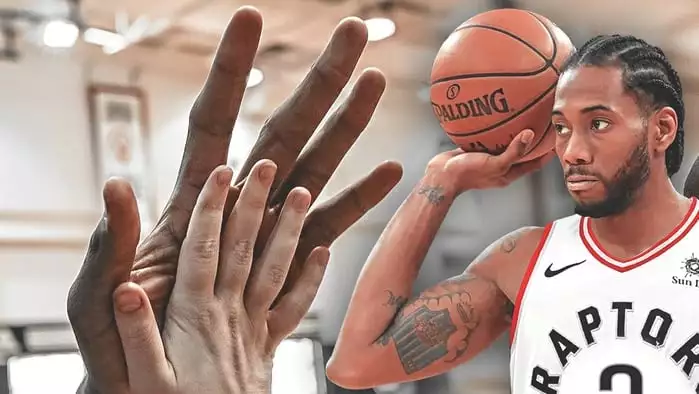 When Kawhi Leonard was born, his mother reportedly remarked that his hands were disproportionately large compared to the rest of his body.
Even as a child, he had gigantic hands. Leonard was a wide receiver for the football squad at Canyon Springs High as a freshman.
His school's equipment room didn't have any receiver gloves that suited him, so they had to send him to a neighboring sports goods store to acquire some.
Unfortunately, the store's largest size didn't fit "The Claw," so they had to do a special order.
With a height of 6'7″, "Leonard has a length of 9.75 inches and a span of 11.25 inches in his hands.
A 6'7" man's average length and width "The average height of NBA players is 8.8 inches and 9.5 inches, respectively.
Ken Mcclelland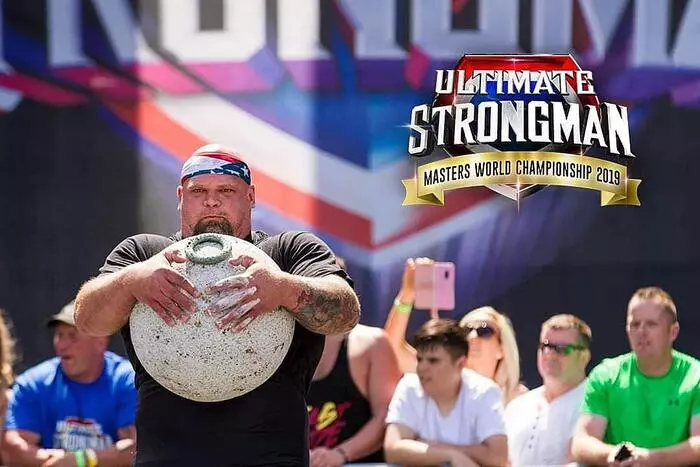 In his four-plus years of competing in the sport of strongman, the 40-year-old ken Mcclelland, owner of The Anvil gym in Cedar Rapids has had some success. He is the current world champion of the Ultimate Strongman Masters.
Mark Felix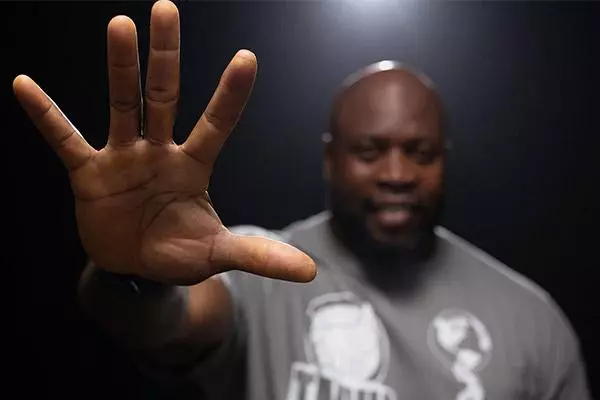 Mark Felix is a strongman athlete with Grenadian and English ancestry who competes in the World's Strongest Man competition regularly.
He won the Rolling Thunder World Championships in 2008 and 2009, as well as the Vice Grip Viking Challenge in 2011 and the Vice Grip Viking Challenge in 2012.
Felix, on the other hand, is well known for his grip strength.
He owns a slew of grip-based world records and has jaw-droppingly largest hands in the world with a span of more than 12 inches.
Levan Saginashvili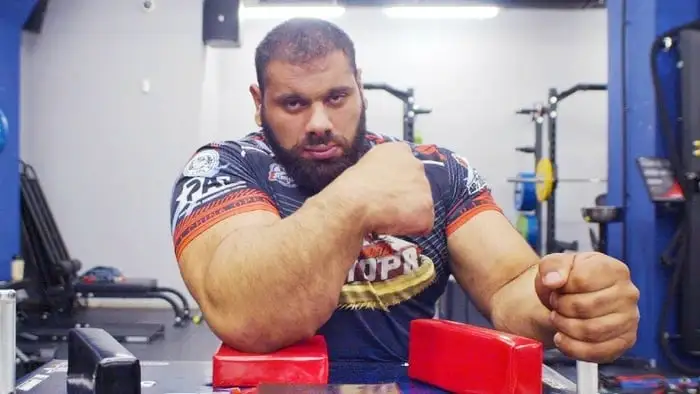 Levan Saginashvili's name may not be familiar to many non-arm-wrestling fans around the world.
But when compared to the sport's biggest names, the professional arm wrestler from Georgia is the current arm wrestling champion since 2019.
Levan, who stands at 6 feet 3 inches tall and weighs 170 kilograms, is dubbed the "Georgian Hulk" for his stature and demeanor.
The 34-year-old possesses an enormous arm, with a wrist that measures over 13 inches and dwarfs the wrists of other arm wrestlers.
Levan is a seven-time World Arm Wrestling Champion (WAF), six-time European Arm Wrestling Champion, 2017 World Cup Champion, and Top 8 2019 winner in the European Arm Wrestling Championships.
Mohammad Kaleem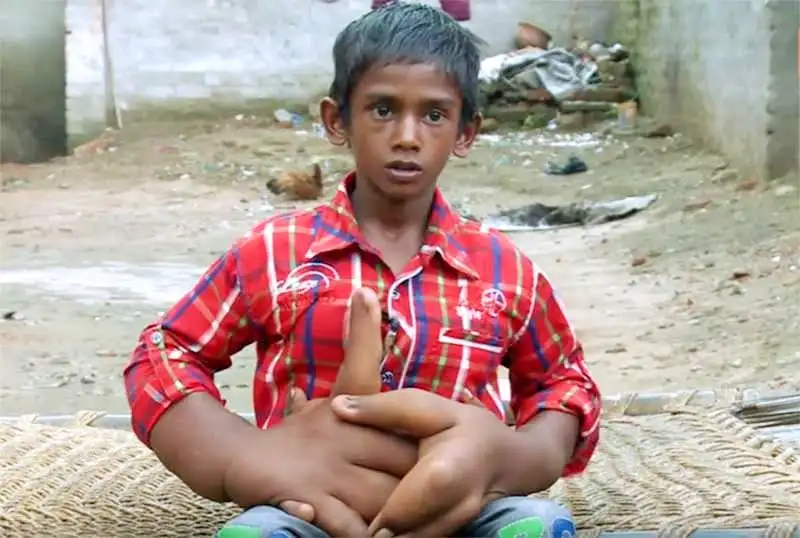 Before undergoing radical surgery to lower his hands, Mohammad Kaleem was renowned as the 'Boy with the World's Biggest Hands.'
The eight-year-old was born with a disease that caused his hands and limbs to continue to develop until they resembled huge hands and weighed a whopping two stones between them.
The poor boy's parents, who earn less than £15 a month, couldn't afford to pay for physicians, but they were able to get Kaleem to a nearby village hospital, where he was diagnosed but not treated.
Kaleem's enormous hands, which have grown to a length of 33cm from wrist to fingers due to Macrodactyly, or local gigantism, have led superstitious villagers to assume he was cursed.
The boy, who was featured on Channel 5's The Boy With the World's Biggest Hands, was ridiculed, labeled a "devil's child," and was even denied school enrollment.
His massive hands, each weighing over five and a half pounds, made it difficult for him to dress, eat, or even bathe. However, medical professionals in south India have now been able to help the eight-year-old, who was diagnosed with macrodactyly, or localized gigantism.
Sultan Kösen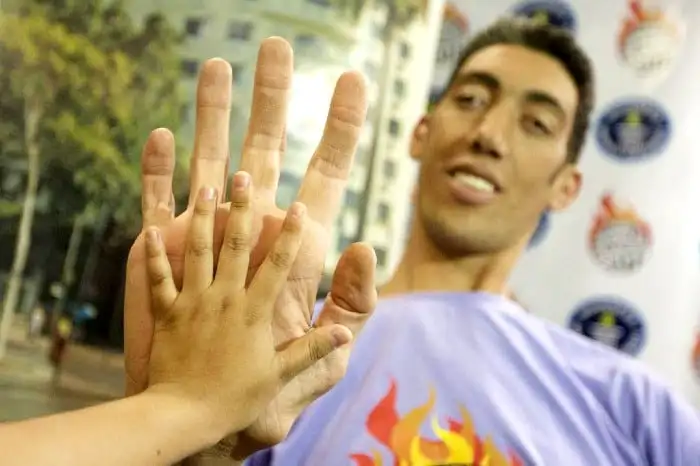 The longest fingers are most likely found in the longest hands in the world which are of Sultan Kosen of Turkey.
From his wrist to the tip of his middle finger, his hand is over 11 inches long.
That's nearly a full foot! Sultan's hand spans exactly 12 inches when his fingers are extended wide.
Football and basketball players would love to have those hands! Sultan Kosen was 8 ft 1 in tall when he was measured for the record, and he also has the largest hands and feet, measuring 27.5cm and 36.5cm, respectively.
Kosen is currently 8 feet 3 inches tall, but doctors in the United States revealed later that, thanks to treatment, he has stopped growing.
Boban Marjanović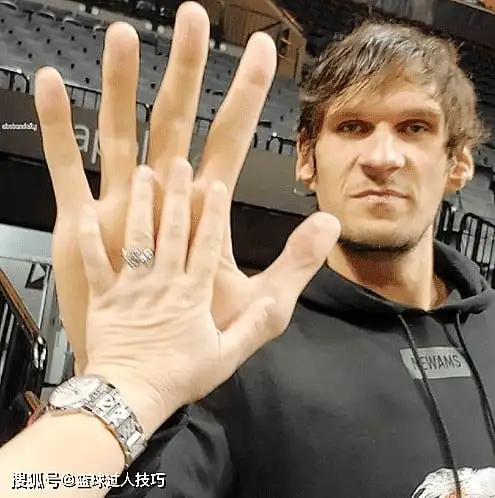 The cheerful Serbian giant has the biggest hands in NBA history, and he may even be in contention for the largest in the world.
When Boban receives a pass from his teammates, he looks like he's clutching a grapefruit.
The humorous Reddit post "Boban holding objects" was born from Marjanovic's larger-than-life hands.
The exact number is not known because his hands haven't been officially measured.
Numerous images of Boban comparing his hands to those of other NBA players led to this conclusion.
His measurement is thought to be in the 12-12.25 area, which is not far off from the world record holder for hand size.
Denis Cyplenkov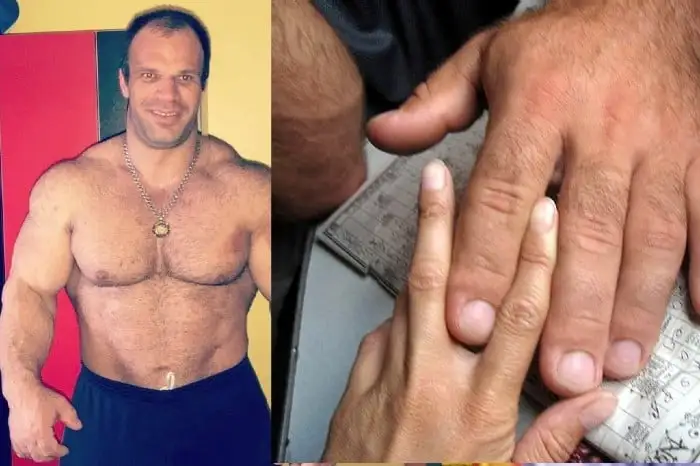 Denis Cyplenkov's biceps are unofficially the largest in Russia, measuring 25 inches (63,5 cm).
Denis Cyplenkov, 35, stands at 6'1′′ tall and weighs 308 pounds (140 kg).
He is a bodybuilding, arm wrestling, and strongman champion from Russia.
Denis began coming to the gym as a toddler and quickly realized he had incredible power, so he began competing in arm wrestling events.
In 2010 and 2011, he won the Nemiroff World Cup, one of the most prestigious international arm-wrestling championships.
He claims to have the world's largest and most densely muscled hands, which, along with his amazing power, gave him the moniker "Hulk."
Jeff Dabe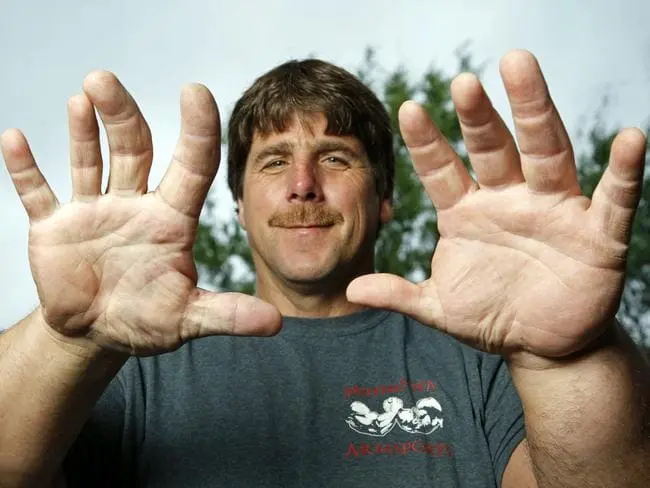 As he seeks to become the global arm wrestling champion, arm wrestling fans have given Jeff Dabe of Minnesota the nickname Popeye.
His forearms measure 19 inches (49 cm) in circumference, and each of his hands is enormous enough to handle a basketball.
Dabe's arms are so unusually huge that tests were conducted to try to figure out what causes them to be so large since images show he was born with disproportionately large limbs.
He can palm a basketball and his hand span are large enough to span a piano keyboard comfortably.
The University of Minnesota ran testing to see if there were any evidence of gigantism or elephantiasis, but the results showed that this was not the case.
Given his large arms, it was only logical that he would engage in arms wrestling contests as a child.