Top 10 Coolest Cars in the World
Being an autoholic to choose the coolest cars is much more difficult than you think, because of the variety of viewpoints.
Some new cars arrive at the scene with a subtle allure which that only gets built up over time.
While some are just so point blank-hot, it is astonishing to see them not just break in flames.
Being distinctive to look at, listen to, and paddle around these cars are some of the finest examples.
Based on industry impact, rarity, power, and style, here are the top 10 coolest cars in the world:
10. Porsche 911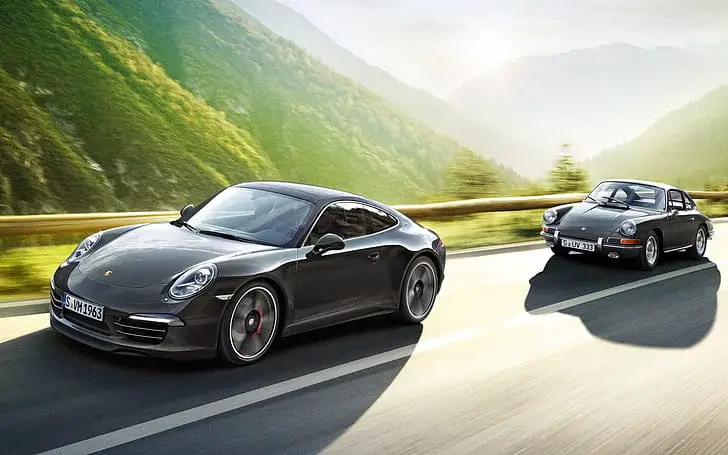 Since 1963, the sports car is continued in production and five decades it's about its new peak following the introduction of new Porsche 911 Turbo S, and Porsche 911 Carrera 4S.
Many of us would agree that as significant as the 911 is, the funky design is the same.
It is not just the appearance similar to previous generations, but you must be a 911 geek to see the changes in the outside. 
The fundamental design of the rear-engine counterbalanced rear wheels, six-cylinder boxer engine, and the balance of driven power and performance remain the cornerstone of the 911 experience. 
It's not just the car's model or practicability of 911 as we cannot ignore the fact that 911 has the best engines in the class.
Legendary race car, Porsche Carrera GT's (one of the top sports cars of all time) development can be traced back to the racing DNA of 911 GT1.
One more thing that sets 911 apart from other sports cars is that anyone in the world of insane, exotic, extremely lightweight sports cars can comfortably drive the Porsche 911. 
Because it's notoriously difficult to drive those super exotic hypercars even at slow speeds, let alone fast.
9. Koenigsegg CCXR Trevita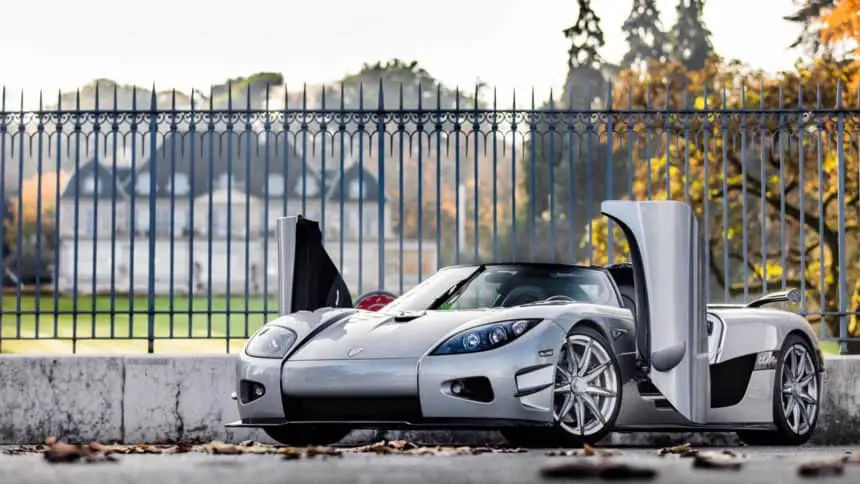 The Koenigsegg CCX is a sports mid-engine performance car manufactured by Koenigsegg Automotive AB, a Swedish car manufacturer.
The project started with the aim of producing a global car, designed and designed to meet global environmental and safety regulations, especially to enter the United States automotive market.
The $4.8 million CCXR Trevita, coated with diamonds, lies at the opposite end of the price range of 'affordable Koenigsegg sports cars'. 
The Koenigsegg is driven by a twin-turbocharged 4.8-liter V8 engine with 1,004 horsepower and 797 pound-feet of torque designed with an external finishing of a proprietary Diamond Weave finish exterior (carbon fiber covered in diamonds).
CCXR is capable of achieveing top speeds of over 254 mph.
Before the CCX stopped for good, the company only built three models.
8. Land Rover Defender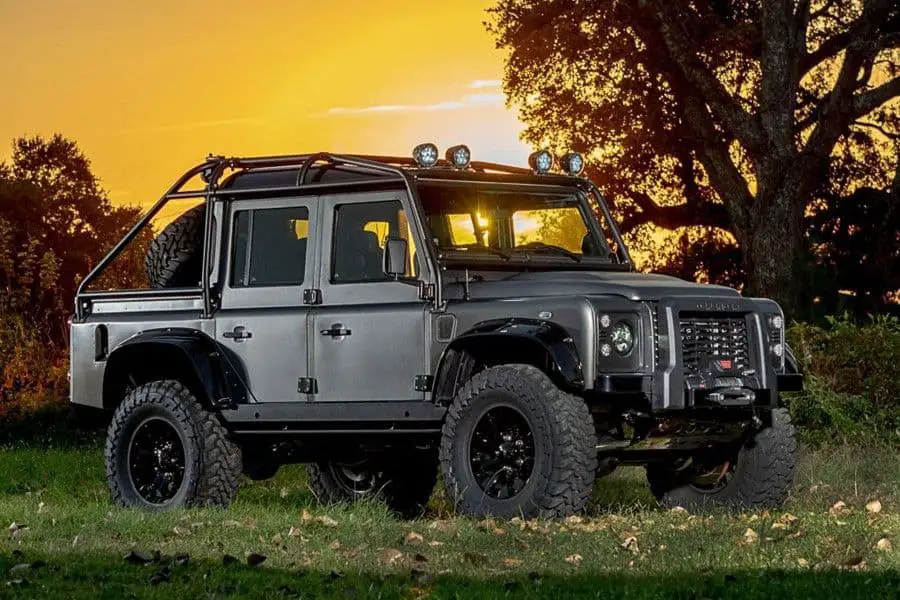 In the 135-year history of the automobiles, we could connect only one car with pig farmers and Queen Elizabeth.
Land Rover Defender is not known because of its throttle reaction or the ability to cruise.
The defender and Land Rover series have been securing iconic status for people to make their world more visible for over seven decades before they have gone over and over.
Now, after the production of classic 4X4 king stopped in 2016, the new Defender is prepared to continue with the legacy of 73 years of Land Rover DNA.
Land Rover finally pulled the long-awaited 2020 Land Rover Defender out at this year's Frankfurt Motor Show.
7. Jaguar E Type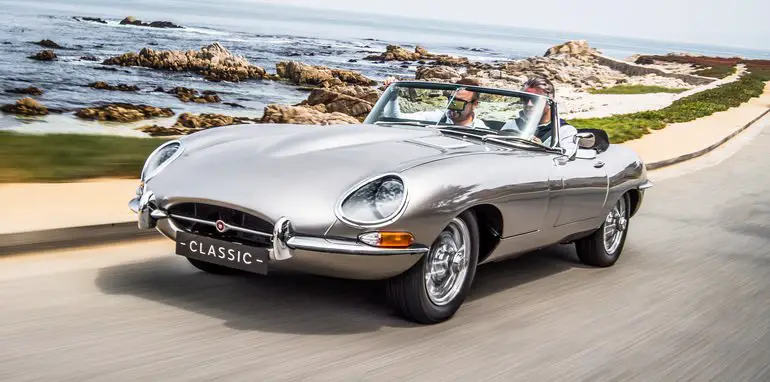 E-Type is the most iconic vehicle ever produced in the British motor industry, often called the most beautiful car in the world.
Jaguar Etype is one of the most iconic motoring silhouettes with its long sweeping bonnet and small, simple grill; every British gentleman (or sir) can easily recognize quickly.
In the second year, the 'Flat Floor' version was manufactured for auction through Bonham and is one of the purest designs ever to roll the production line from Jaguar.
The original generation of Jagua classic cars like XJS, E-types, XK series carry the DNA of older roadster race cars.
6. Aston Martin DB5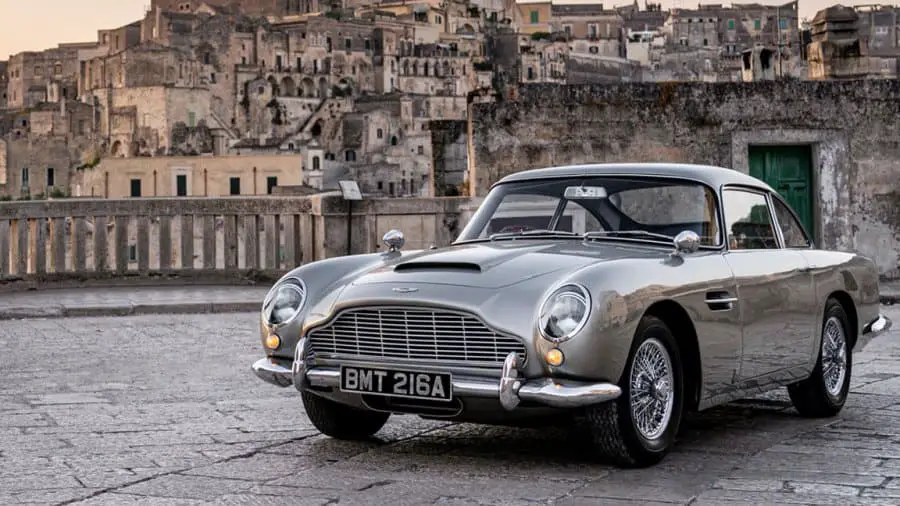 The Bond car was first introduced in Goldfinger and is one of the most iconic and the best-known Bond car in film history.
An evolution of the last DB4 series used a Superleggera tubular design that gave it a beautiful façade.
Many people will remember it in several 007 James Bond movies, the most recent was in Skyfall (2012).
Most DB5s were built as coupes, manufactured by Carrozzeria Touring, but some convertibles were also manufactured.
The combination of luxury with performance never was designed to be a straightforward sports car but was shoved enough to reach the top speed of 260 km/h, with a 4.0-liter straight-6 petrol engine of 210 kW power.
5. McLaren F1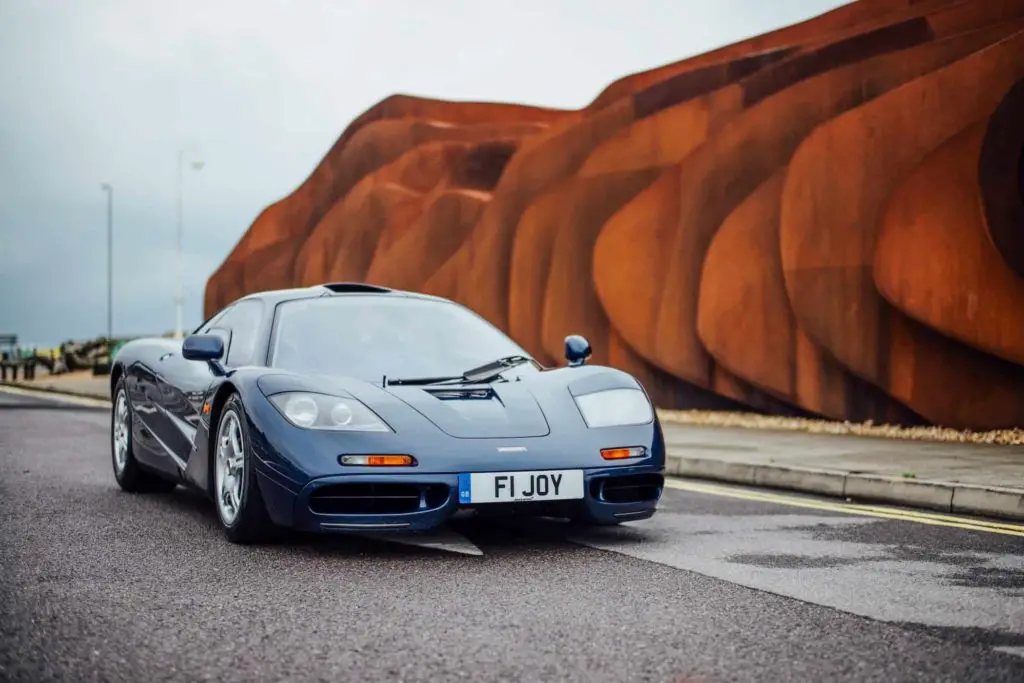 The F1 was unveiled to the public 25 years ago, in May 1992.
The great Gordon Murray designed it with a single goal in mind, Performance.
While designing, Gordon Murray was obsessed about weight reduction, and his goal was to have a dry vehicle weight of 2,000 lbs.
Murray's perfectionist approach was ridiculous back then and even now, but he needed to explore all possibilities.
The world witnessed this engineering marvel by the will power of one remarkable engineer who created everything from general layout to minor design touches.
And it came from a small, eminently focused company at the height of its power unique compared to other racing cars at the time.
Since then, astonishingly, every sports car from all major brands proceeding has been something of a dilution.
4. Ford Mustang Shelby GT500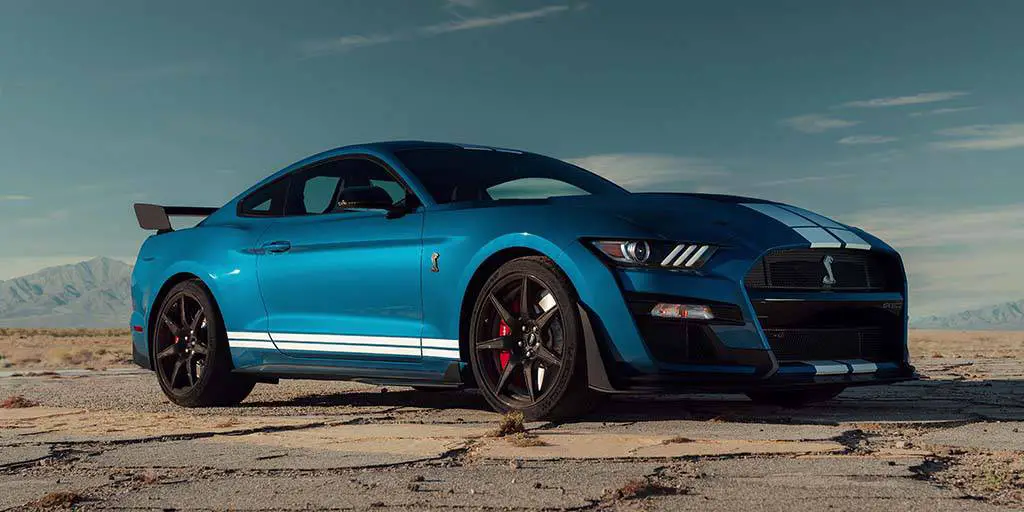 The GT500 2020 is Ford's most powerful production car. The 5.2-liter V8 engine from the GT350 powers this muscle car added with a supercharger that boosts the power output to 760hp and 625 pound-feet of torque.
After Ford introduced Mustang, a new automotive class was born.
A new design and unique offers were developed with every generation, and in each generation, power and efficiency improvements were observed.
Throughout each generation, the Ford Mustang proved a stylish and powerful car.
Ford remodeled the Mustang in appearance by both the third and fourth generations to keep American car buyers interested.
For introduced latest optional items include rear cross-track blind-spot monitoring, stop cruise control, and active-break collision alert.
After the Chevy Corvette, Mustang is the second most long-running sports car in the United States.
The Latest edition Ford Mustang Shelby GT500 combines modern sports car performances with iconic muscle-car presence as the most efficient and high-performance machine ever.
3. LaFerrari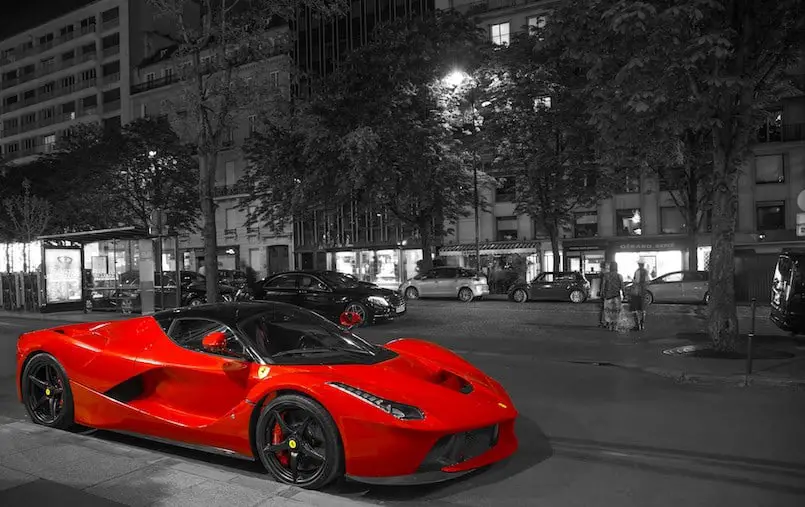 The LaFerrari is the latest in a long line of Ferrari-built high-tech, extremely fast hypercars.
Its name in Italian means "the Ferrari," and the manufacturer Ferrari brought it forward by introducing new technology that was previously only seen with prototypes, concepts, or race cars.
In many ways, LaFerrari is outstanding. Armed with a V-12 6.3-liter engine, it just seven seconds to hit 124 mph (200kph).
This flagship model also has the first hybrid drive system ever from Ferrari.
Apart from its specifications, the model being the newest addition is rare since only 499 units were released in a limited run.
2. Lamborghini Miura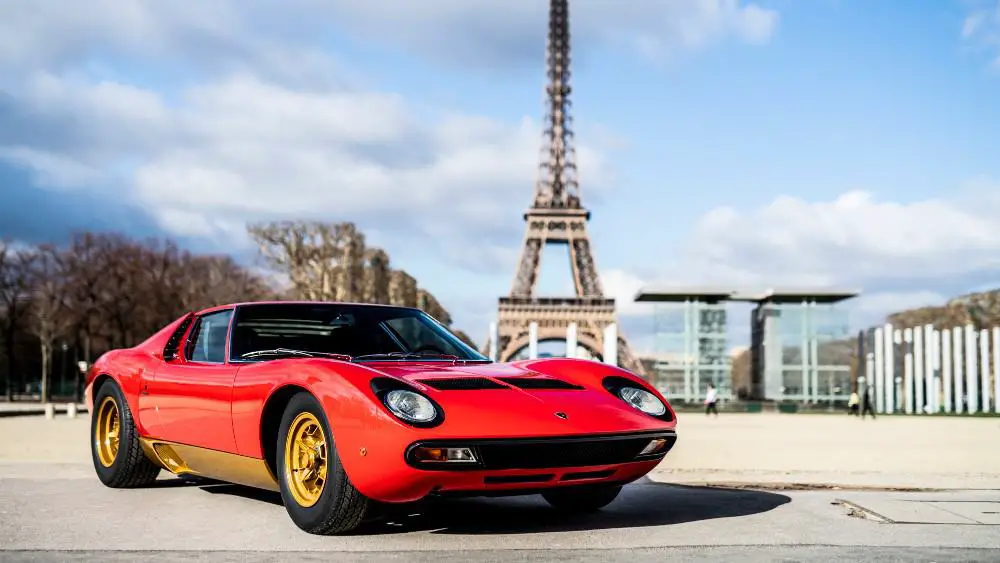 The car was named after the fierce Seville bulls, and it was entirely different from what Ferrari offered.
Ferruccio said, "the Miura is for the keenest sporting car who wants the best in looks and performance."
The Miura was introduced in 1966 and remained in production until 1973.
Its main feature was the mid-engine configuration. Three major series were made; P400, P400S, and the P400SV.
Plus P400 Jota, P400 SV/J (Jota), the subsequent SV/J factory upgrades, and the roadster concept.
At the early stages, upon hearing about the Jota prototype, customers asked for their own "Jota."
Lamborghini was unable to justify the costs of constructing the Jotas, instead introduced an upgraded SV model.
This model, known as the SV/J, included engine upgrades, suspension parts, external and interior features.
In the total manufacturing run of 764 units, Lambo made only 150 SV models.
1. Bugatti Chiron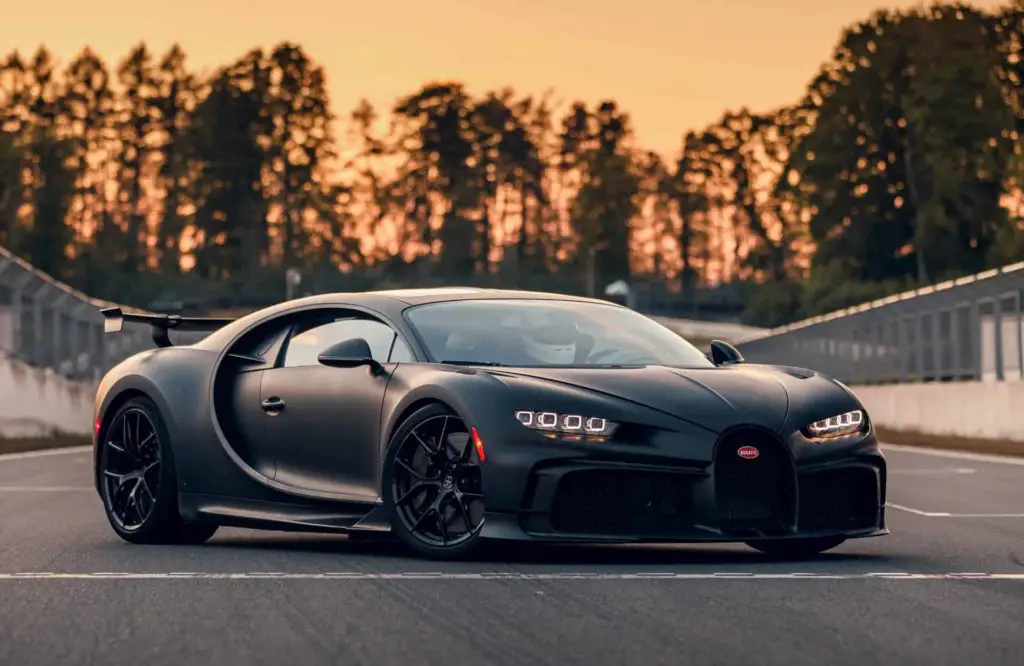 Very few car brands, such as Bugatti, are known for high-level details of engineering in its automotive design.
Thanks to founder Ettore Bugatti for creating some of the most innovative engineering solutions for building cars that are extremely successful in racing.
Bugatti has developed the most powerful, fastest, luxurious, and exclusive super sports car in the world in Chiron.
Chiron sets standards in all areas with an output of 1500hp, the unparalleled torque of 1600 Nm, and a plethora of technological innovations.
Chiron has a maximum speed of 261 mph (the car can achieve speeds of 305mph+).
In a limited series of 500 cars, the Chiron is manufactured. The price base is approximately US$2.8 million.
Chiron can easily be seen as an updated Veyron, but it's not.
It has a more stunning shape, a more powerful car with a better all-round dynamic driving experience, and is completely re-engineered.