Top 10 Most Beautiful Airports in the World
Adolfo Suárez Madrid-barajas Airport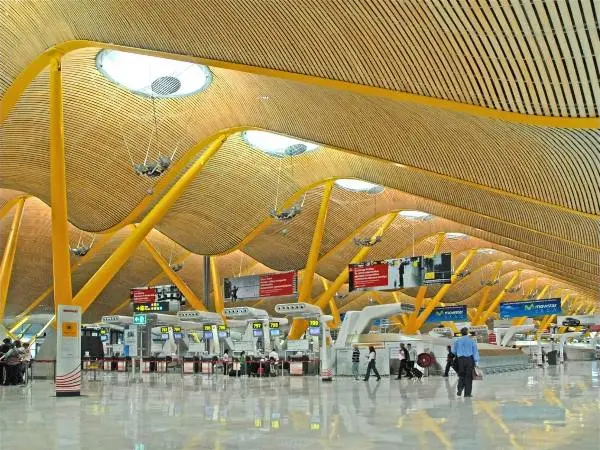 Madrid–Barajas Airport, sometimes known as Adolfo Suárez Madrid–Barajas Airport, is the primary international airport serving Madrid, Spain. The roof of Madrid-Barajas Airport's Terminal 4 has large windows that allow natural light to enter. Richard Rogers and Antonio Lamela designed this unique terminal, which features a wavy bamboo canopy roof structure supported by bright yellow steel columns. T4 at Madrid Barajas Airport is a massive aviation masterpiece that has won six major architectural accolades, including the Stirling Prize of the Royal Institute of British Architects, the RIBA European Award of 2008, and the RIBA Airport Award of 2005.
Heydar Aliyev International Airport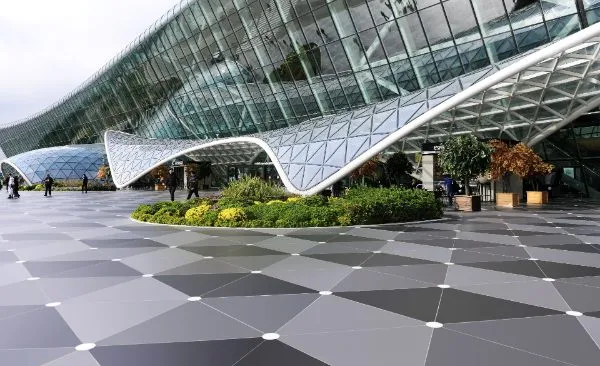 Even though Azerbaijan is a small country, Heydar Aliyev International Airport stands out due to its size and spectacular outlook. First and foremost, the airport's stunning architecture catches the eye as you approach Baku. One of the unique features of the airport's exterior design is its triangle shape, which resembles a plane. The tourists are even more astonished when they enter the airport because of the remarkable interior design. The three-story structure has different interiors for each floor, making it unique. Another feature that contributes to the amazing ambience is the presence of natural trees within the structure.
Furthermore, the excellent lighting distribution enhances the beauty of the setting. The airport eateries are designed so that they appear to be a building within a structure. Aside from its stunning architecture, the airport is equipped with cutting-edge modern technology throughout its operations. Furthermore, free Wi-Fi and a fantastic waiting area are two additional amenities to enhance your enjoyment.
Hong Kong International Airport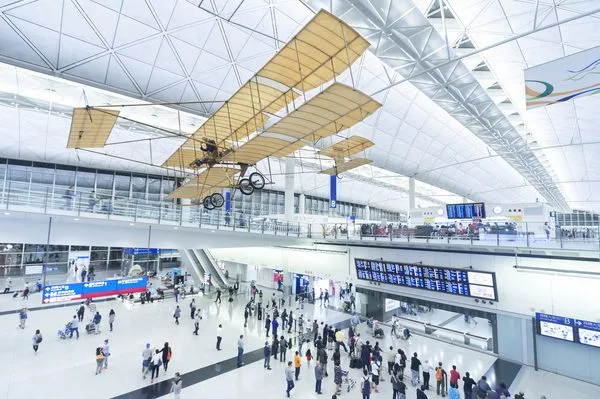 Hong Kong's primary airport is also known as Chek Lap Kok Airport. It is situated on Chek Lap Kok island. It was built in 1998 to replace Kai Tak Airport, a small, ageing Hong Kong airport at the time. This airport is one of the busiest passenger airports globally and serves as a gateway to destinations throughout Asia. So if you're coming from India or China, you'll arrive here. Apart from being a major airport, it also has attractions that will delight you in ways you have never experienced before. The airport has so much to offer, from shops and restaurants to spas and sports to every luxury. The airports are so magnificent that you'll forget standing in one!
Hamad International Airport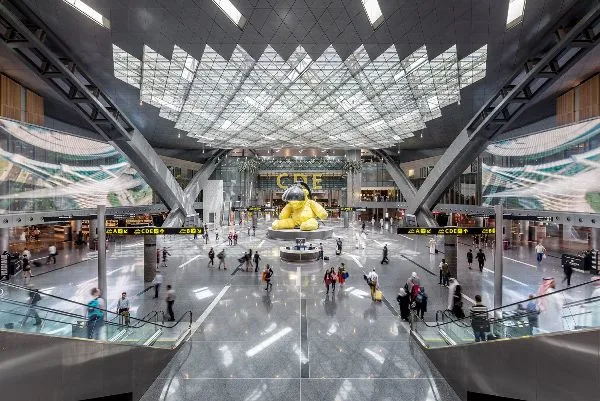 Hamad International Airport is a world-class international airport in Qatar. It has a state-of-the-art health centre with a swimming pool, hydrotherapy tub, gym, squash courts, and a spa that offers anti-jet-lag massages and facials, to name a few amenities. Rent a private, air-conditioned sleep pod or cabin if you merely want to catch a nap before your flight (a popular option given Hamad's status as a major travel hub for European and American passengers heading to the Middle East, Asia, and Africa). In the 2021 World Airport Awards, Hamad International Airport became the first Middle Eastern airport to be named Skytrax's World Best Airport for 2021, ending Singapore's Changi Airport's seven-year dominance.
Marrakech Menara Airport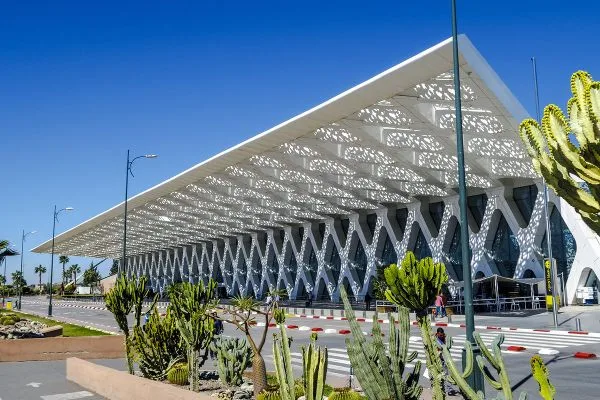 Marrakech Menara Airport is an international airport that serves Marrakech, Morocco's capital city and the capital of the Marrakesh-Safi region. Marrakech Menara airport's elegance and brilliant architecture are too wonderful to ignore. Thanks to the airport's stunning design, which draws on Morocco's centuries-old architectural expertise. The terminal ceiling is a steel framework with aluminium cladding and windows that let in plenty of natural light.
The windows also have another function: instead of being composed of glass, they are solar module pyramids that assist generate electricity.
Dubai International Airport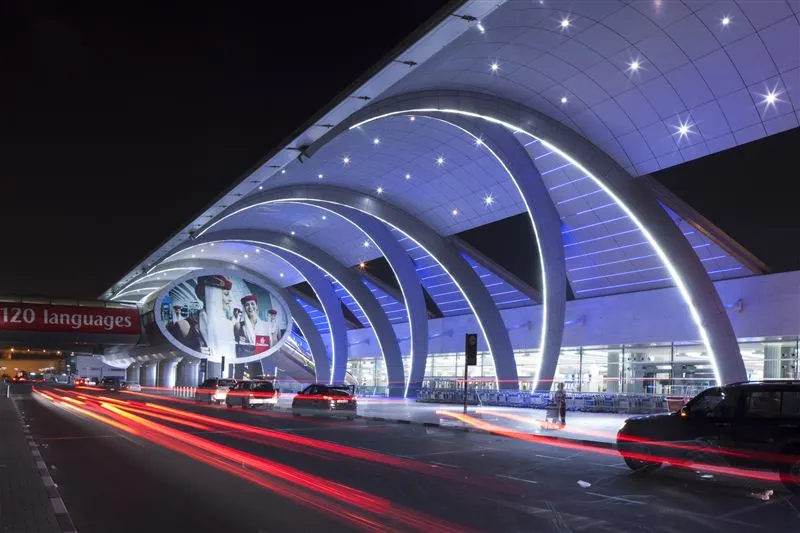 One of the world's busiest airports is also one of the most abundant. From fancy boutiques to complimentary shower pods, it has all you need.
The Dubai International Airport is an excellent location for grabbing a burger and watching a Netflix movie. After that, proceed to Terminal 3 for a free shower and a relaxing stroll through the zen garden. Then head to the Dubai International Airport Hotel, a gym, spa, jacuzzi, and swimming pool. Dubai International Airport constructed the region's largest solar power system in July 2019 as part of Dubai's ambition to lower the city's energy usage by 30% by 2030.
Chhatrapati Shivaji Maharaj International Airport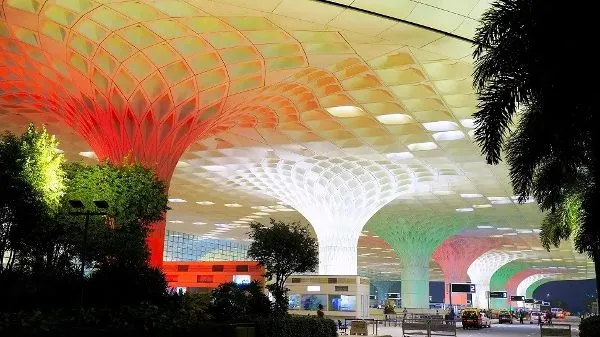 Mumbai has an airport to match its population as one of the world's most populous cities. With its arching white roof, Chhatrapati Shivaji International Airport looks like a castle from the Mogul era. The structure is undeniably spectacular, with dozens of pillars decorated in traditional Indian patterns and textures. The building's glass frontage offers an impression of modernity. It represents the city's optimism for the future, thanks to windows integrated into the coffered ceiling by architects Skidmore, Owings & Merrill.
Beijing Daxing International Airport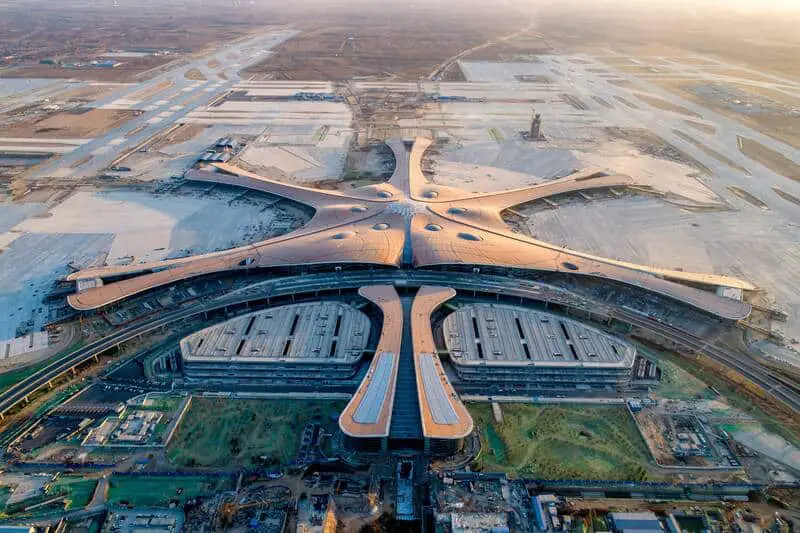 The world's largest airport, Beijing Daxing International Airport (PKX), is also known as Beijing New Airport. The airport's design is innovative, and its location in Daxing District (Beijing's southern suburbs) is perfect for serving Beijing and the surrounding areas of Hebei and Tianjin.
It's one of the world's most spectacular airports, and it's known as 'The Starfish' because of its clever design. According to records, the terminal structure was built by the renowned Zaha Hadid Architects, French planners ADP, and partners that opened in 2019.
Incheon Airport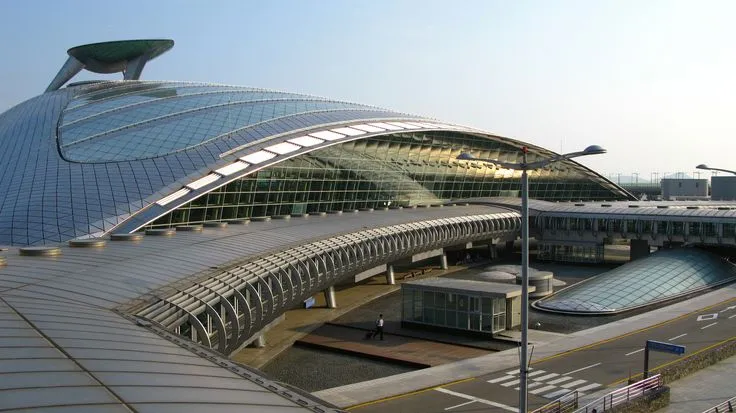 Incheon International Airport in South Korea is another stunningly magnificent airport. This is one of the busiest airports globally, and the Airports Council International has routinely rated it as one of the finest since 2005. This airport has a golf course, private dorms, indoor gardens, a casino, and a spa. It is South Korea's busiest airport. It is the major airport serving the Seoul Capital Area and one of the world's largest and busiest. The airport was also named the world's greatest transit international airport and also one of the cleanest airports by the Skytrax.
Singapore Changi airport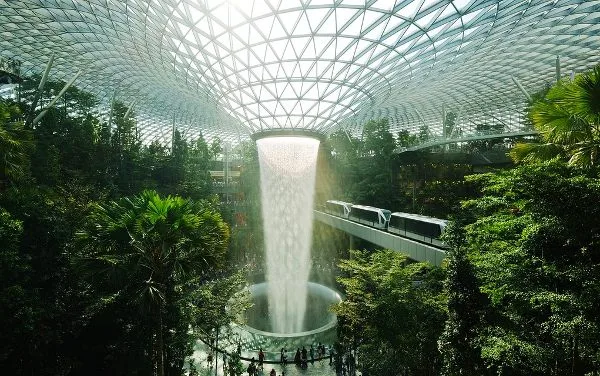 Not only does this airport work smoothly and provide exquisite amenities, but visitors can also marvel at its stunning—and occasionally surreal—architecture. The Jewel, the airport's new multi-purpose complex, is a must-see attraction. The 1.4 million square foot facility, located outside Terminal 1, contains ten levels of forest-like landscapes, an indoor waterfall, a hotel, and hundreds of food and shopping options. One of Jewel's three primary attractions is the Rain Vortex, a 131-foot indoor waterfall that is the world's tallest indoor waterfall. And don't forget about Forest Valley, a five-story-high garden. Mist puffs are also there at the airport that floats across the entire facility, giving the impression that the kids are playing in the clouds. Last but not least, daredevils can walk across the glass-bottomed Canopy Bridge, which is suspended 75 feet in the air. It's no wonder that this airport's amenities have earned it the title of the most beautiful airport in the world.