Top 10 Most Expensive Weddings in the World
The history of marriages varies from culture to culture. A wedding in every couple's lives is an eventful celebration and event once in a lifetime.
Regardless of the couple's financial status, weddings are expensive, and financially, couples spend an enormous amount on huge celebrations.
Because marriages are events once in a lifetime, couples do not want to leave any stone unturned.
And then, there is super-rich, who plan their million-dollar weddings that suits their levels; for them, expensive weddings are a mediocre term.
Here are the top 10 most expensive weddings in the world:
10. Arun Nayar and Elizabeth Hurley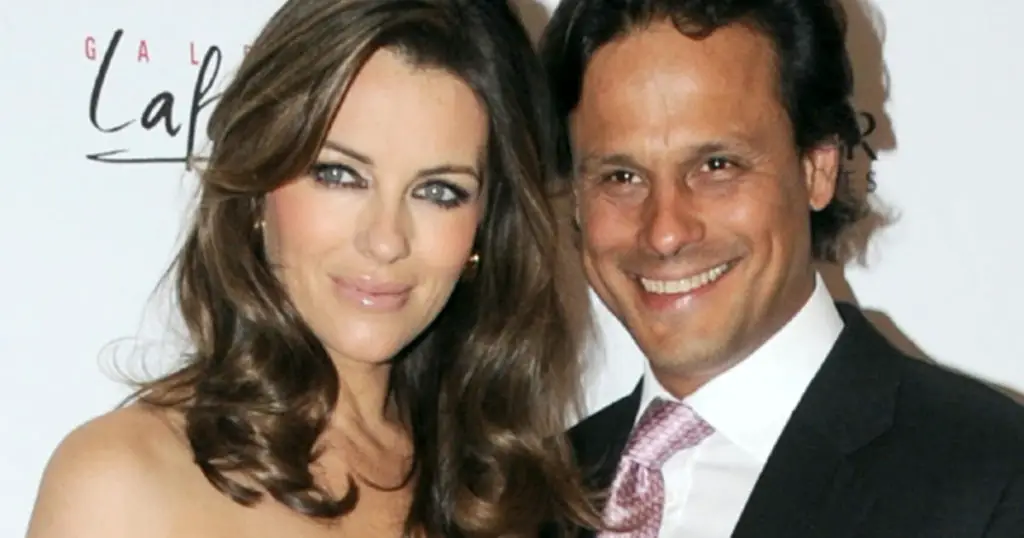 British model-actress Elizabeth Hurley tied the knot with Indian businessman Arun Nayar twice. 
In 2007, the first one was held at the Sudeley Castle in England, followed by a traditional Hindu style wedding in Umaid Bhawan Palace, an ancient hilltop fort around Jodhpur.
The couple and their 240 guests enjoyed the Maharajas (Indian Kings) class of pageantry and cuisine.
Behind the cost of the wedding:
Following the ceremony, there was a wedding party to the colossal fort of Meherangarh overlooking the blue-painted city.
The rich Rajasthani style buttery food was celebrated with the traditional singers and showers of flower petals. 
Guests enjoyed the meal of royal Rajasthani Indian cuisine with wheat dumplings mixed with a soup of savory lentils and food wrapped with leaves in embers and cooked while buried underground (a unique style of cooking). 
A local newspaper reported that there was a wedding caravan with 12 horses and 60 camel carts and fireworks in the evening.
It has added that Nayar was wearing a diamond-embedded sherwani, a traditional Indian jacket.
Celebrity fashion designer Rohit Bal designed many of the clothes the couple had worn since their civilian marriage in a British castle.
However, very few of the A-list celebrities in the media appeared in Jodhpur as potential guests.
9. Paul McCartney and Heather Mills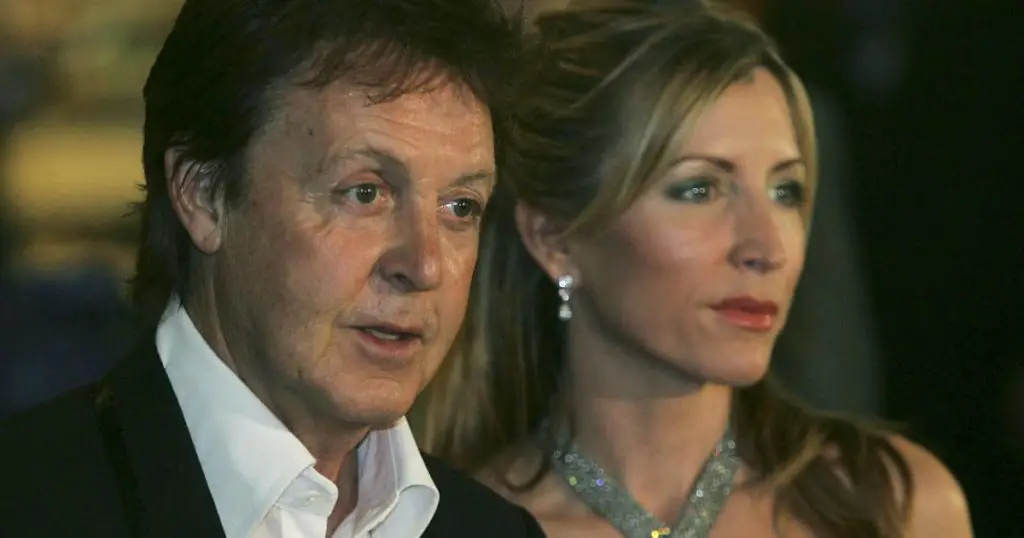 Former Beatle star Paul McCartney and model-turned-activist Heather Mills married in an Irish castle later followed by Indian themed reception.
The couple married in the distance castle of Glaslough, Irelands, on 11 June 2002.
Over 300 guests(including McCartney's musician buds Ringo Starr, Elton John, and Eric Clapton) were treated like pageants with a vegetarian feast and fireworks.
Unfortunately, in contrast to that romantic and intimate affair, their four-year matrimony ended in one of the most historic and volatile divorces.
After the bitter divorce battle settled, the British court ordered Paul McCartney to pay 24.3 million pounds($48.7 million) to his strange wife, Heather Mills.
It was a hefty price for McCartney, considering he later called their marriage the "mistake of the decade."
8. Larry Fortensky and Elizabeth Taylor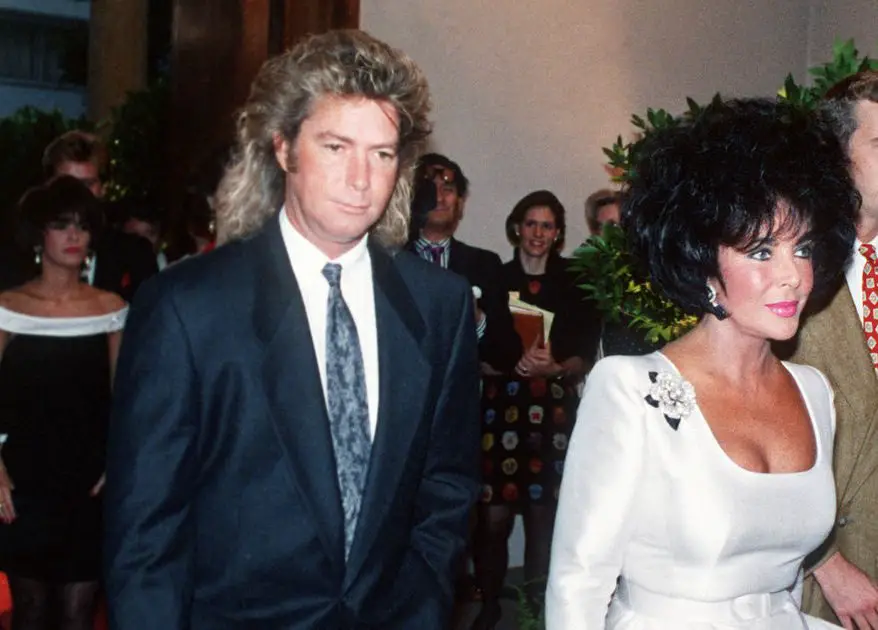 Larry Fortensky, a construction worker, was known as Elizabeth Taylor's seventh and last husband of actress Elizabeth Taylor. 
Fortensky and Taylor married on October 6, 1991, in Michael Jackson's Neverland Ranch.
Cops found Larry guilty in 1987 for intoxicated driving and possession of drugs. 
Police found him "very intoxicated" with marijuana possession at the San Clemente parking lot, California. 
Larry then met Liz Taylor, the Hollywood legend, in a rehabilitation facility (Liz Taylor, at that time, was suffering from drug problems).
Soon both developed a romantic bond for each other, and their unique love story captured a lot of people's attention.
Speaking about the marriage ceremony, star-studded celebrities like Liza Minnelli, Eddie Murphy, and Macaulay Culkin and former first lady Nancy Regan attended their wedding.
And the 'King of Pop,' Michael Jackson, served as the father of the bride.
7. Marc Mezvinsky and Chelsea Clinton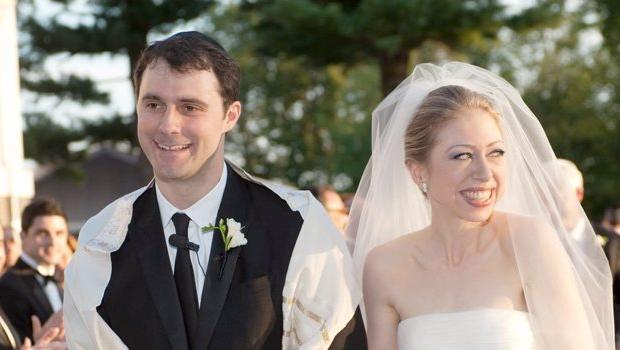 The bride was Vera Wang (who was here) for the $5 million affairs that boasted a gluten-free 5-footer marriage cake.
Clinton's 2010 wedding ceremony, held in the front line at Astor Courts estate in New York, was initially built for John Jacob Astor IV.
6. Wayne Rooney and Coleen McLoughlin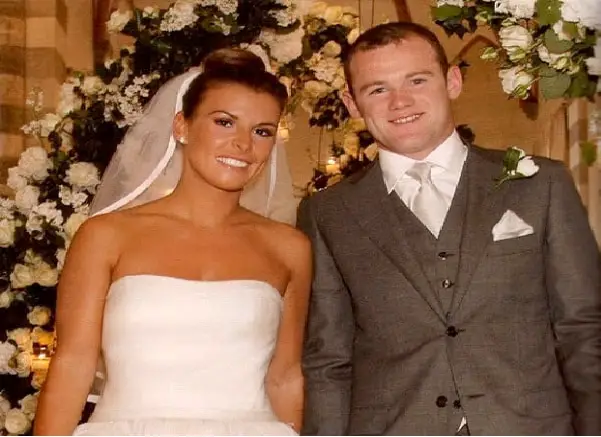 In an exhilarating ceremony on the Italian Riviera, Footballer Wayne Rooney married his childhood sweetheart, Coleen McLoughlin, in 2008.
A dozen both family members were present, as was a bride and groom translator and their two witnesses, along with Gianni Costa, the deputy mayor of the city. 
Why so expensive?
£200,000 Bride's dress comprised natural pearl-studded pure silk by New York-based British designer Georgina Chapman.
The first-class Bachelorette party trip was held in Miami with five friends, a three-day holiday in a five-star Canary Islands hotel, The spa, cocktail party, and club night out in Manchester altogether cost around £160,000.
There's more, a four-night stay at a private villa in Ibiza along with 25 friends.
Guests have been told to 'leave their wallets behind.'
The overall touring costs included 6 trips to Coleen and her mother, £100,000 for two special rings, £200,000 for 5 private jets from Portofino to Manchester, and London.
Westlife band and a rap star entertained the event.
From 4-morning champagne breakfasts for 64 guests to luxurious yacht in Portofino, no stones unturned in the luxury department.
Also, a second wedding reception in the UK costs around quarter-million pounds.
5. Prince William and Kate Middleton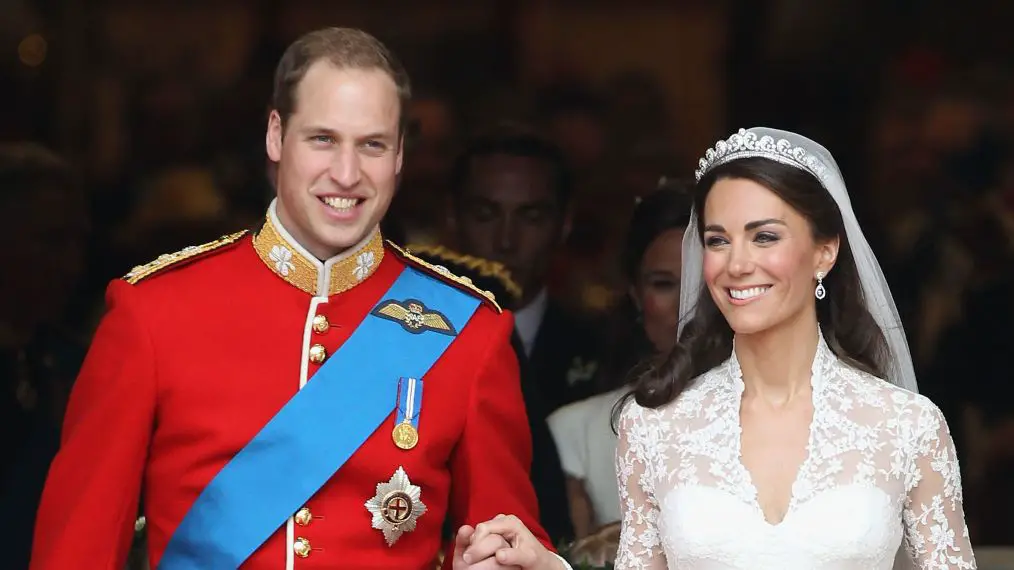 Sometimes royals are related "just like us," but not when it comes to weddings.
Royal weddings are lavish things that include invaluable heirlooms, iconic dresses, TV crew broadcasting the event, and huge crowds that can add up to millions of dollars in security costs alone.
Citizens were allowed a day off to celebrate throughout the United Kingdom.
Not just mainland UK, the celebration extended to British territories such as Bermuda, Caicos and Turks, and the Falklands Islands.
Costing around $34 million, Media dubbed Prince William and Kate Middleton's wedding as "The Wedding of The Century."
According to ABC News, the security of the marrying couple cost $33 million.
4. Amit Bhatia and Vanisha Mittal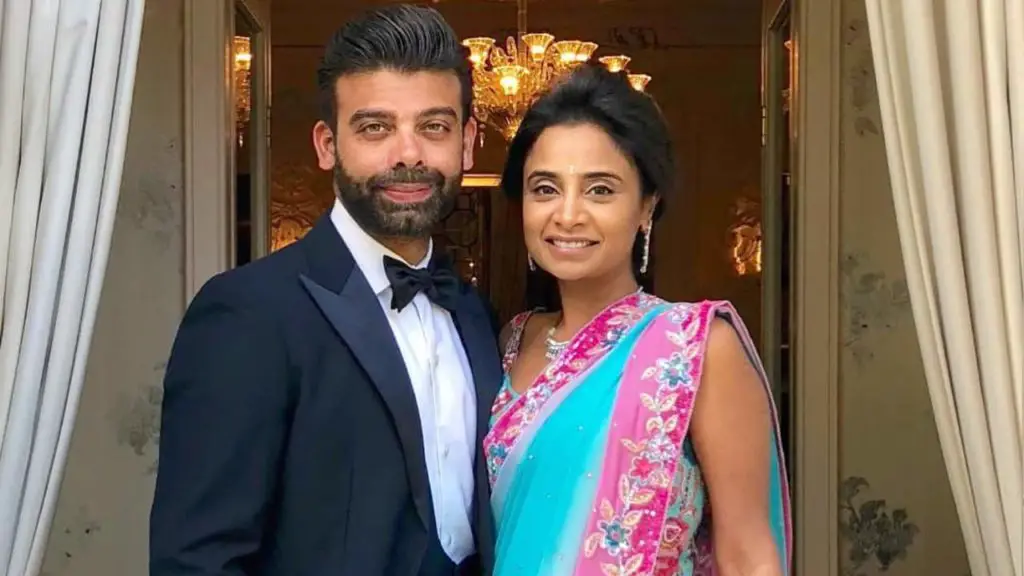 Owner of the biggest steel company in the world, Lakshmi Mittal threw one of the world's most lavish events the world has ever seen.
It was a traditional Indian ceremony lasting five days as his daughter Vanisha Mittal with London-based banker Amit Bhatia held in June 2004.
Why so expensive?
The wedding took place in 2004 in the historic 17th century Château de Vaux le Vicomte near Paris. 
While the pre-wedding engagement ceremony was held at the Palace of Versailles, a former royal residence of the French monarch.
One thousand guests traveled from India to the wedding location, Paris, on 12 jets that Mittal has rented. 
It cost around $2 million for accommodation as Guests stayed at the Hotel le Grand Intercontinental, where all 600 rooms were booked.
There was a 24-hour snack bar, a beauty lounge with hairdressers and makeup artists on the whole first floor, and three exclusive TV channels that showcase wedding preparations, movies, and news, a team of 38 chefs prepared over 100 varieties of dishes and luxury cars complete with bars was at the guests' disposal while traveling to the venue.
Big names in pop music and Indian film industry, including Aishwarya Rai, Akshay Kumar, and Kylie Minogue, were present for the event, reportedly being paid over $500,000 for a 30-minute music set. 
And while reporters were prohibited, Bride's father reportedly employed a famous director from Bollywood to document the nearly week-long party.
3. Sheikh Mohammed bin Zayed Al Nahyan and Princess Salama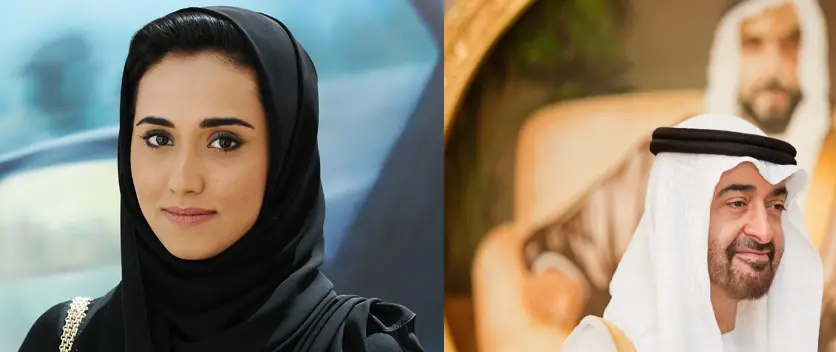 The United Arab Emirates boasts many royals whose growing influence on world events is indisputable, and whose vision for their country has earned them admiration.
With a personal net worth around US$30 billion and family wealth estimated to be more than $150 billion, the crown prince of Abu Dhabi and Deputy Supreme Commander of the UAE Armed Forces, Sheikh Mohammed bin Zayed Al Nahyan, is considered the de facto ruler of the United Arab Emirates.
Sheikh Mohammed married Princess Salama in 1981. He ordered the construction of a stadium where 20,000 guests could easily accommodate the seven-day ceremony. 
Why so costly?
The wedding's cost was about 100 million US dollars. 
A Boeing 747 (A6-UAE) and a Boeing 787 (A6-PFC), two private jets, were used for guest transportation. 
Twenty bejeweled camels laden with the bride's wedding gifts and a long horseback tour of the Emirates included the cost when the newlywed gave their people food and gifts.
2. Isha Ambani Piramal and Anand Piramal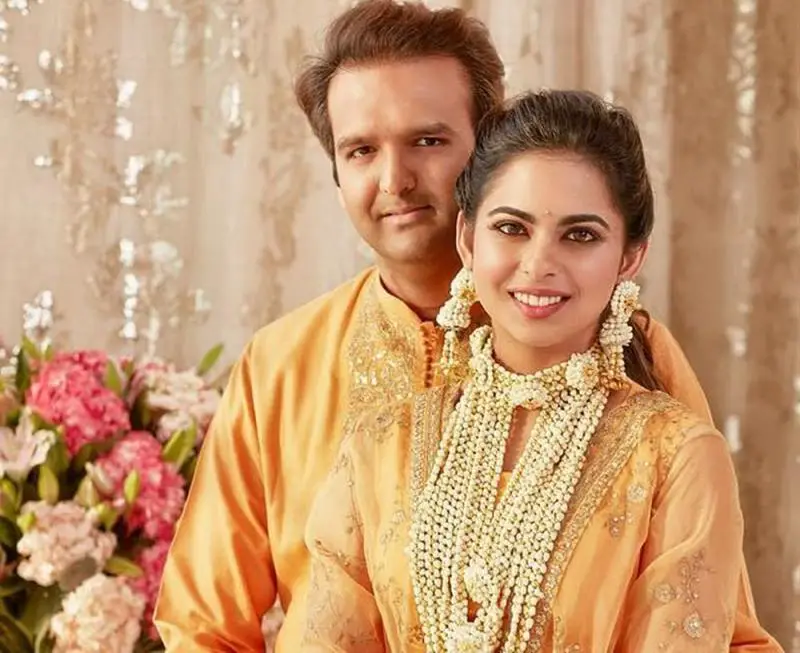 India witnessed the year's biggest wedding in 2018, probably the most costly, when the bridal Isha Ambani and Anand Piramal tied the knot.
Mukesh Ambani left no unturned stone unturned for his one and only daughter Isha's marriage.
The whole week of the wedding expensed around 100 million dollars or more.
The pre-wedding festivities started with functions in the five-star hotel Oberoi Udaivilas and the couple tied up their knot at Mukesh Ambani's most expensive home in the world in Mumbai on 12 December.
Former First Lady Hillary Clinton and several corporate magnates, including Henry Kravis, attended the pre-wedding festival.
Besides, Beyonce also performed a live concert at Sangeet Ceremony (A musical event before marriage enjoyed by both families and guests).
1. Prince Charles & Diana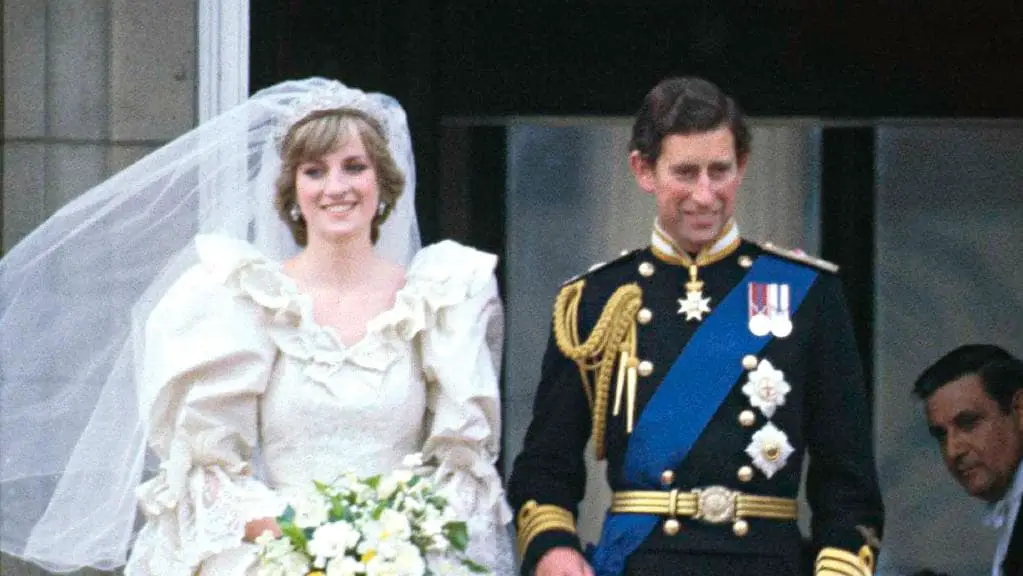 Prince Charles and Lady Diana Spencer were married on 29 July 1981 in London's St. Paul's Cathedral.
Often known as "the wedding of the century," 3,500 guests attended the glamorous ceremony, and 750 million people watched on TV.
Unfortunately, the couple divorced in 1996, but their wedding event will forever be remembered.
It was later estimated that the wedding cost would amount to a total of $48 million (between $70 million and $110 million if inflation-adjusted), with $600,000 alone spent on security.