Top 10 Tallest People in the World
If you are fascinated by human height, you might be interested in this list of the top 10 tallest people in the world. These are the men who have reached extraordinary heights due to various factors, such as genetics, hormones, or medical conditions. Here are the top 10 tallest people in the world, as of July 2023:
10. Radhouane Charbib (Tunisia) – 2.36 m (7 ft 8.87 in)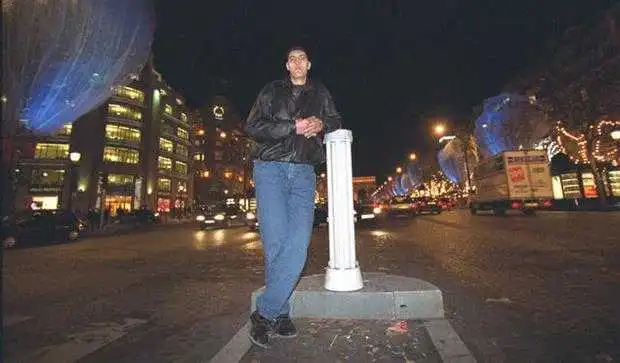 Radhouane Charbib, also known as Ridwan Sharbib, was born on October 27, 1968, in Ras Jebel, Tunisia. He is famous for being recognized by the Guinness Book of Records as the tallest living man until January 15, 2005.
At that time, Bao Xishun was measured at Chifeng City Hospital in Inner Mongolia, China, and was recorded as being 2 millimeters taller. Charbib's height is 7 ft 8.87 in (235.89 cm).
9. Bao Xishun (China) – 2.36 m (7 ft 9 in)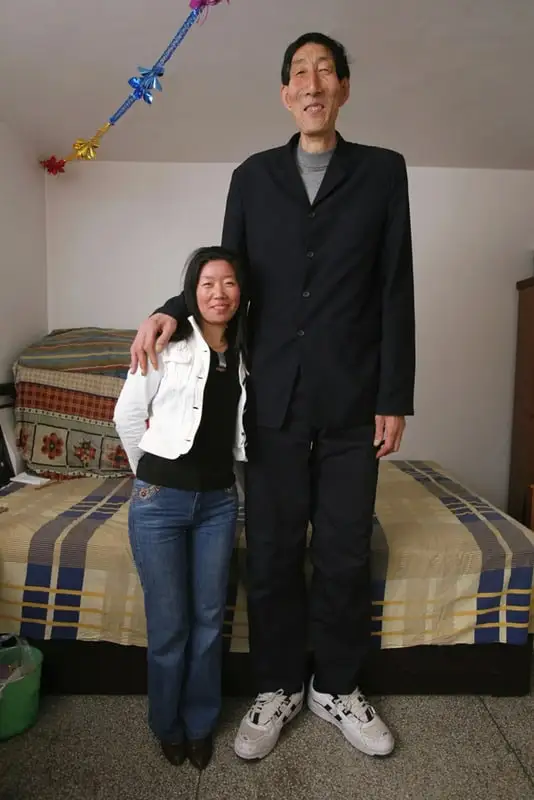 Bao Xishun is a Chinese-Mongolian herdsman from Chifeng, Inner Mongolia. He gained fame for being recognized by the Guinness World Records as one of the world's tallest living men.
Bao Xishun was born on November 2, 1951. He stood at a height of 7 feet 9 inches (236 cm), making him one of the tallest individuals in the world. Bao Xishun held the title of the tallest living man until September 17, 2009, when Sultan Kösen overtook him.
Bao Xishun's height gained international attention, and he made appearances in various media outlets and events. He visited London in 2005 and was regarded as the world's tallest man.
Bao Xishun's story and achievements were featured in the Guinness Book of World Records. He married Xia Shujuan, a saleswoman, in 2007. They had a son together.
8. Sun Mingming (China) – 2.36 m (7 ft 9 in)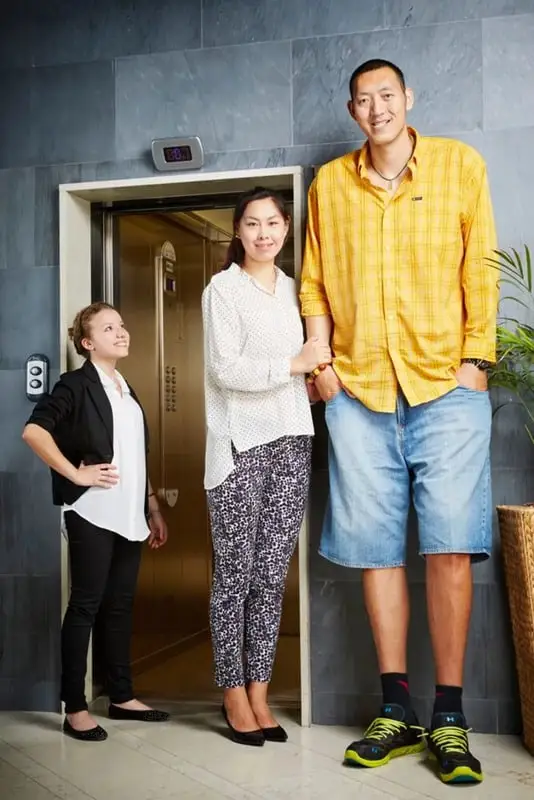 Sun Mingming is a Chinese basketball player who played for several teams in China and the United States. He is also a natural giant, and he wears size 20 shoes.
He is married to Xu Yan, who is 2.06 m (6 ft 9 in) tall and also a basketball player.
7. Naseer Soomro (Pakistan) – 2.37 m (7 ft 9.25 in)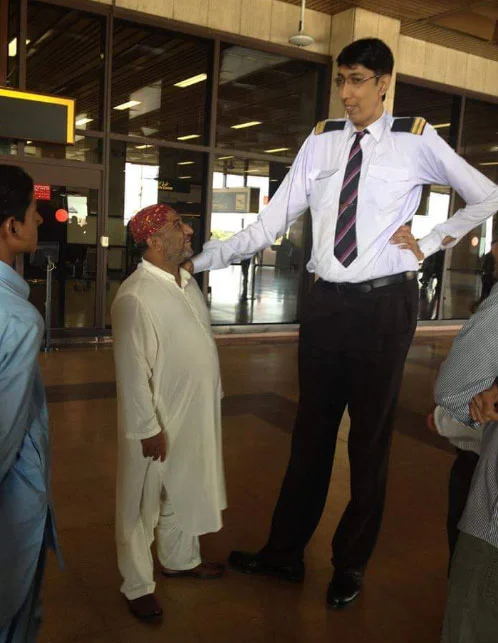 Naseer Soomro is a Pakistani farmer who claims to be the tallest man in Pakistan. He has a condition called gigantism, which causes abnormal growth during childhood. He also has vision problems and joint pain.
6. Asadullah Khan (India) – 2.38 m (7 ft 11 in)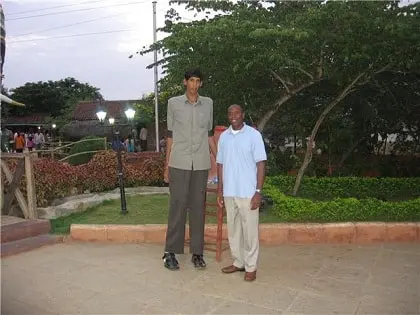 Asadullah Khan is a man from India who is reported to be 7 feet 11 inches tall. He was born in 1988
5. Zhang Juncai (China) – 2.42 m (7 ft 11.25 in)
Zhang Juncai is a Chinese farmer who was measured by Guinness World Records in 2004. He has a condition called eunuchoid gigantism, which causes delayed puberty and prolonged growth. He also has spinal problems and high blood pressure.
4. Morteza Mehrzad Selakjani (Iran) – 2.46 m (8 ft 1 in)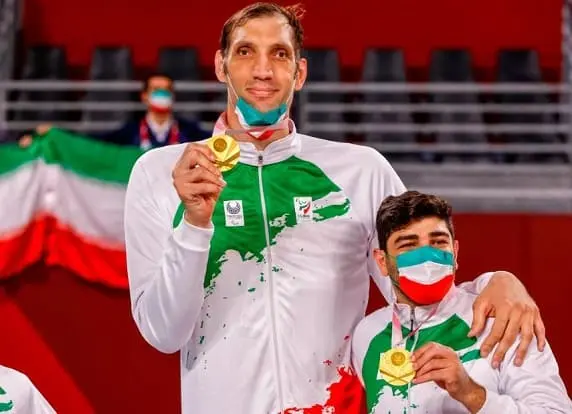 Morteza Mehrzad Selakjani is an Iranian volleyball player who plays for the national sitting volleyball team of Iran. He has a condition called acromegaly, which causes excessive growth hormone production. He also has scoliosis and a leg length discrepancy of 15 cm (6 in).
3. Dharmendra Pratap Singh (India) – 2.46 m (8 ft 1 in)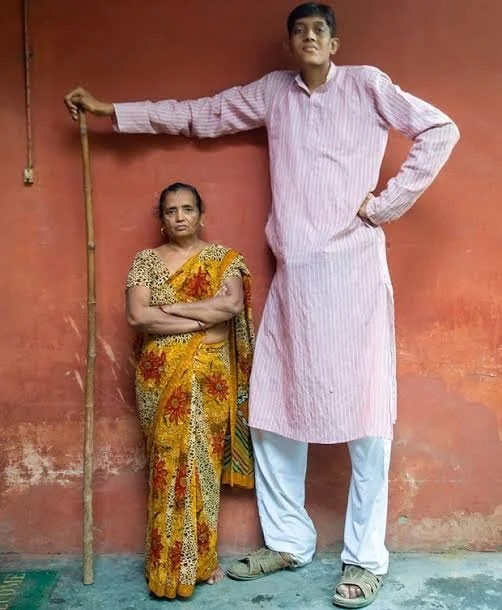 Dharmendra Pratap Singh is an Indian man who is currently listed as the tallest living person in India.
He was born in 1983 and is reported to be 8 feet 1 inch tall (2.46 m). He is a politician and a member of the Samajwadi Party. Singh became the tallest living Indian in 2007, after the death of Vikas Uppal, who was 8 feet 3 inches tall.
2. Brahim Takioullah (Morocco) – 2.46 m (8 ft 1 in)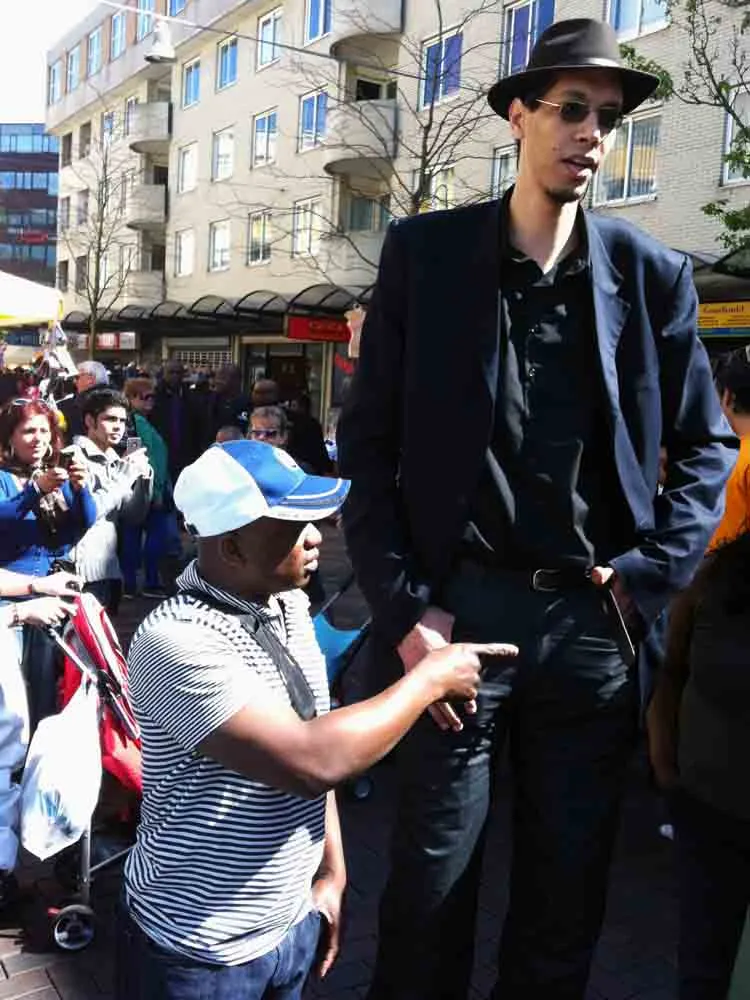 Brahim Takioullah is a Moroccan man who is famous for holding the Guinness World Record for having the largest feet in the world. He was born on January 26, 1982, in Guelmim, Morocco. At the age of 18, he was diagnosed with acromegaly, a condition that causes an excess of growth hormone, resulting in a 1-meter high growth spurt in a single year. After obtaining his university degree in geography, a French doctor brought Takioullah to Paris in 2006 for treatment, which was successful as his tumor was removed, and the growth hormone level in his blood was brought down to normal. With a height of 2.46 meters (8 ft 1 in), Takioullah is the second-tallest living person in the world, tied with Morteza Mehrzad Selakjani of Iran, behind Sultan Kösen of Turkey. Although he hopes his feet will make him famous, Takioullah has expressed that his fame has troubled him a lot.
1. Sultan Kosen (Turkey) – 2.51 m (8 ft 2.8 in)
Sultan Kosen is a Turkish farmer who holds the Guinness World Record for the tallest living man since 2009. He has a condition called pituitary gigantism, which causes excessive growth hormone secretion. He also has difficulty walking and uses crutches or a wheelchair.
The top 10 tallest people in the world have captured our imaginations and inspired us with their extraordinary heights. From Radhouane Charbib to Sultan Kosen, each individual's journey showcases the triumphs, challenges, and uniqueness that comes with being exceptionally tall. These individuals have become icons, breaking barriers and expanding our understanding of human potential. As we continue to marvel at their remarkable heights, let us celebrate their achievements and embrace the diversity that exists within human experience.