Top 10 Football Players in the World
Soccer, also called football, is the most renowned all-time sport in the world with its 3.5 billion supporters worldwide. 
There's no way you wouldn't have an idol you'd aspired to be if you also have a passion for football. Here, we have a list for top football players who are ruling the game in 2019.
Every international player is good and best in the sport, but certain soccer stars are beloved throughout sports.
Below is the list of top 10 football players, are any among them are your favorites ?
10. Sergio Aguero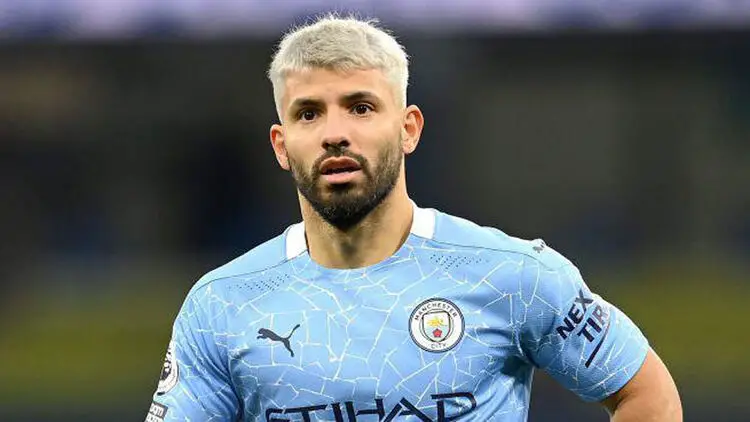 Maestro Sergio Aguero from Argentina, Despite being one of the Premier League's most deadly players,
Aguero's career was in doubt previously in the reign of Pep Guardiola as his pace of job was challenged.
Aguero is one of the world's most deadly strikers. He survives on goals and has already plundered 29 goals in 41 appearances this season.
9. Carlos Vela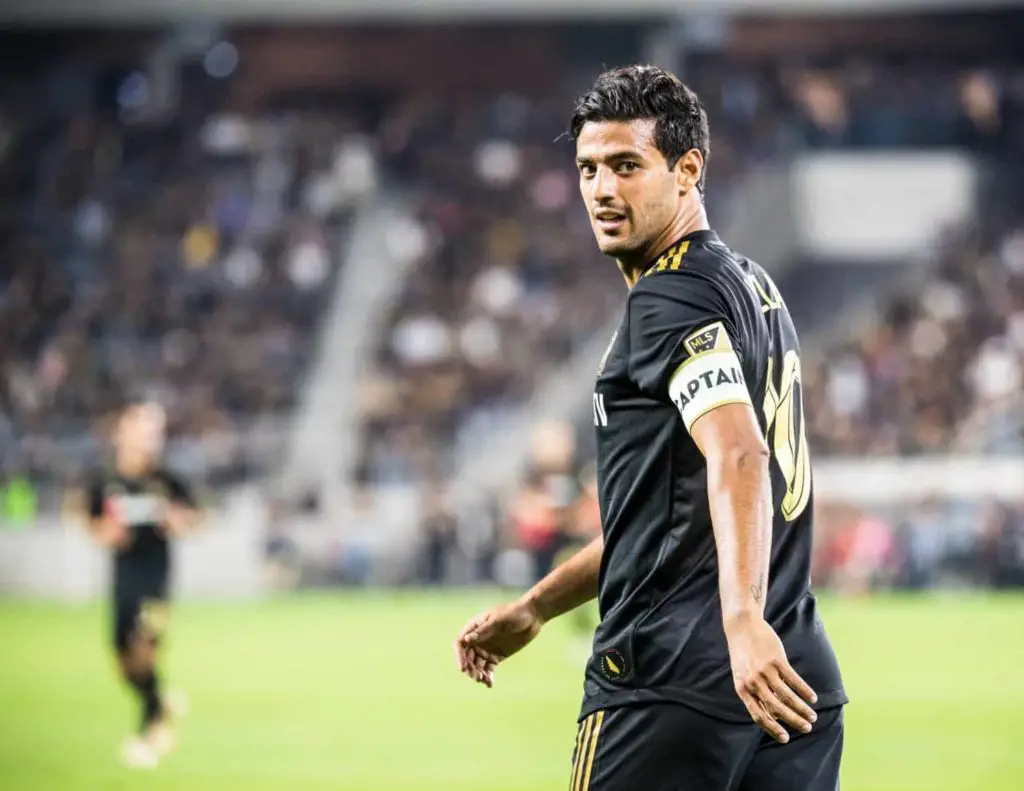 Vela is a world-class footballer with expertise in professional soccer at the greatest levels. 
On the right-wing position, at present Mexican footballer is most comfortable, enabling him to kick in on his brutal left foot.
In a friendly match against Brazil in 2007, Vela made his debut with the junior Mexico national team and scored his first goal for his nation in a friendly match against Guatemala.
8. Gerard Pique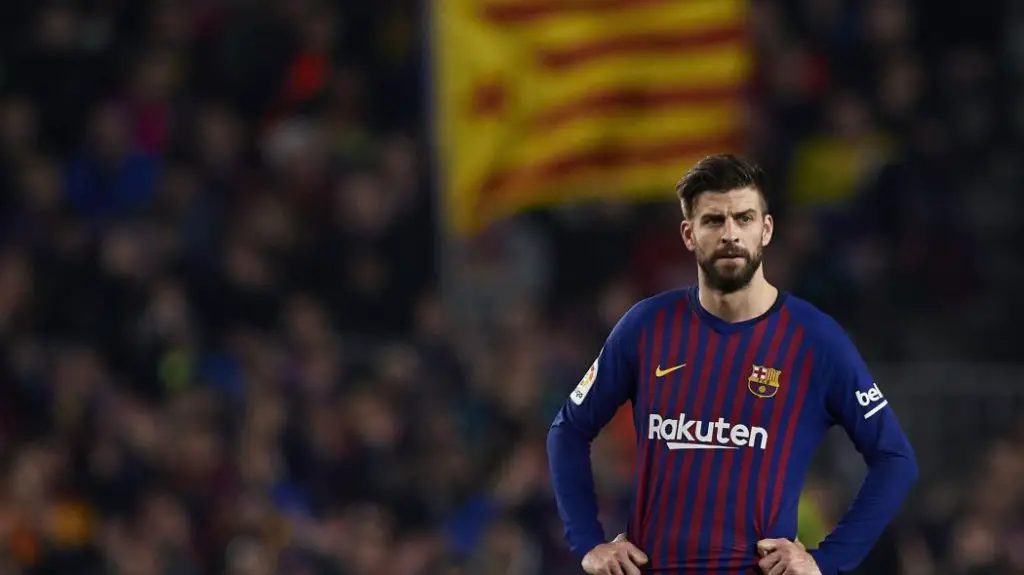 Barcelona's ever-present center is back on the 6th spot in our list of top 10 football players as he is an integral part of the Barcelona team. 
Pique
 has a great game understanding and is rapid in the bud to nip attacks. He is always in control and one of the world's best ball-playing defender right now.
This Spanish soccer star enables the team to perform with his calm and composed person on the field efficiently from the back.
In all matches, Pique maintains an amazing pass completion percentage of 91.1%. 
The defender is also a threat from set-pieces as he is dominant in the field that has seen him four times this season, an impressive number for a center back.
7. Luis Suárez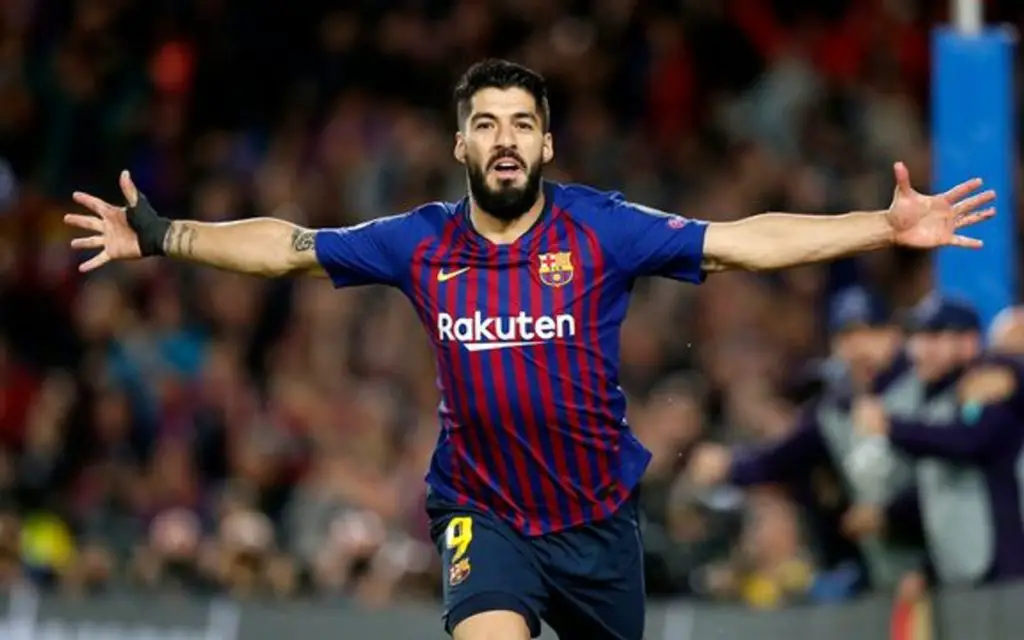 He doesn't have the turn of pace now at 32, which once made him such a lethal opponent to encounter but still stays a prolific striker. 
Luis Suarez won a hat trick against Real Madrid (arch-rival) in La Liga earlier this season, becoming only the second footballer (after Messi) to do this achievement since the iconic Romario in 1994.
He's just behind Lionel Messi with 18 goals to his record in La Liga's scoring charts. 
Suarez is not only a power to be reckoned with in front of the goal, but he is also a capable supporter, providing 10 assists in all this season's contest.
The forces must have waned a little, but on any specified day, the controversial striker is still one of the best football players in the world.
6. Eden Hazard
One of the most lovely sights in football is watching Eden Hazard in complete flow. Using his speed and acceleration, he glides past markers as they are non-existent.
Eden Hazard is one of the world's finest dribblers if not the greatest.
He plays for La Liga club Real Madrid as a winger or midfielder attacker and Belgium national team captain.
Hazard, widely regarded as one of the best football players in the world, is renowned for his creativity, pace, running with the ball, and passing.
5. Zlatan Ibrahimović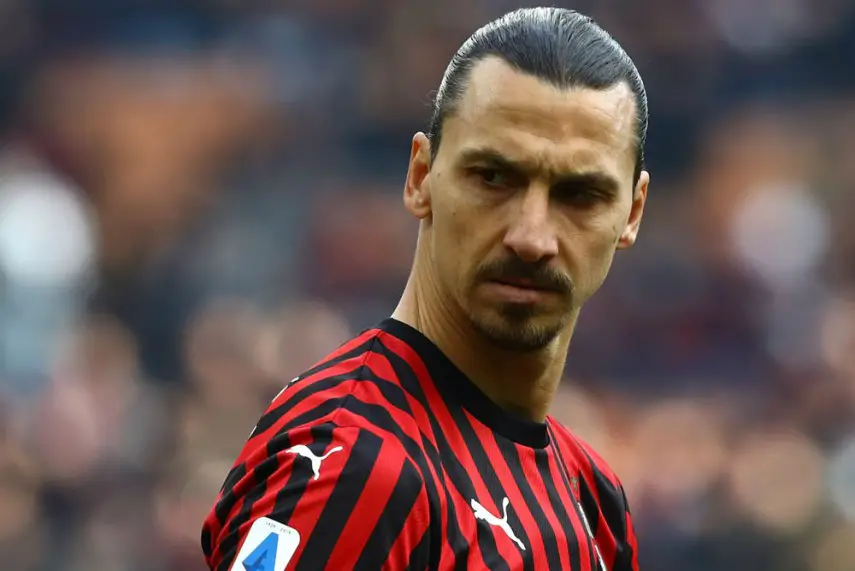 It is recognized that Zlatan Ibrahimovic is the most well-rounded and one of the strongest players in football history. 
He's Swedish and plays as a Forward. 
Ibrahimovic is an acrobatic player who had left thousands of people astonished with his bicycle kick goal.
For his excellent character, we also appreciate him. He's currently a free agent in 2019.
4. Kylian Mbappe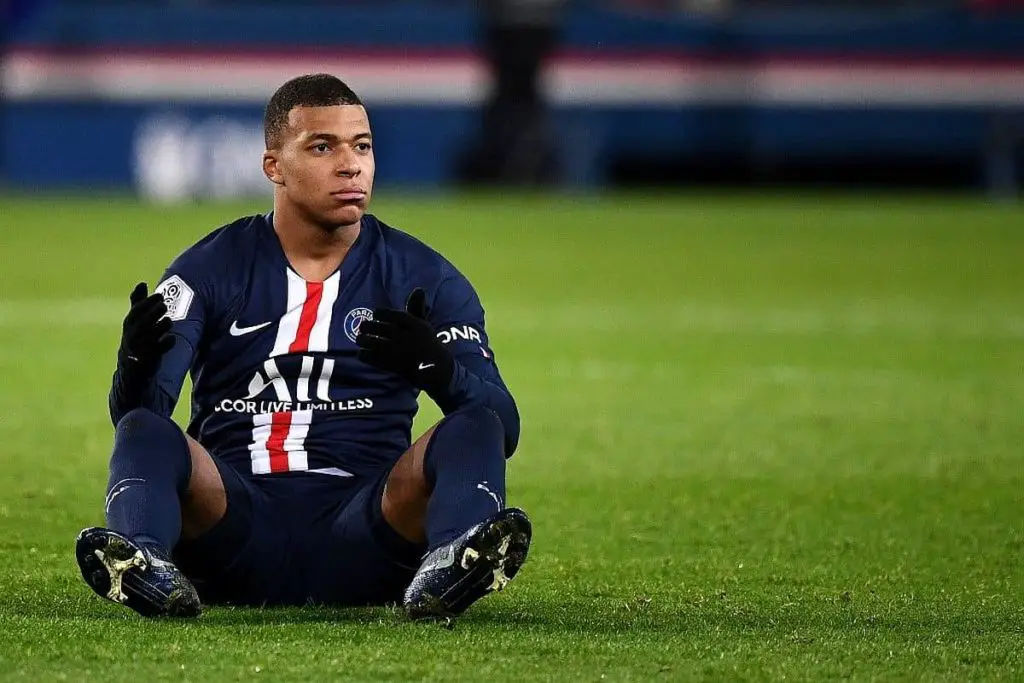 Mbappe is the world's most adored youngster right now. His speed and acceleration of lightning, create fear in opposing defenders. 
Having completed 2.3 dribbles per match this season, he uses his scary speed to great impact. 
In the final third sets, Mbappe's decision taking distinguishes him from any other player in his age.
The Frenchman is lethal near the goal and rarely loses a chance to get his mark on the scoresheet. 
He's accomplished a huge 39 goals and provided 11 assists in all competitions this season in 49 matches. Many have preferred Mbappe as a future winner of the Ballon d'Or.
No doubt this youngster has to be on our top 10 football players list.
3. Neymar Jr.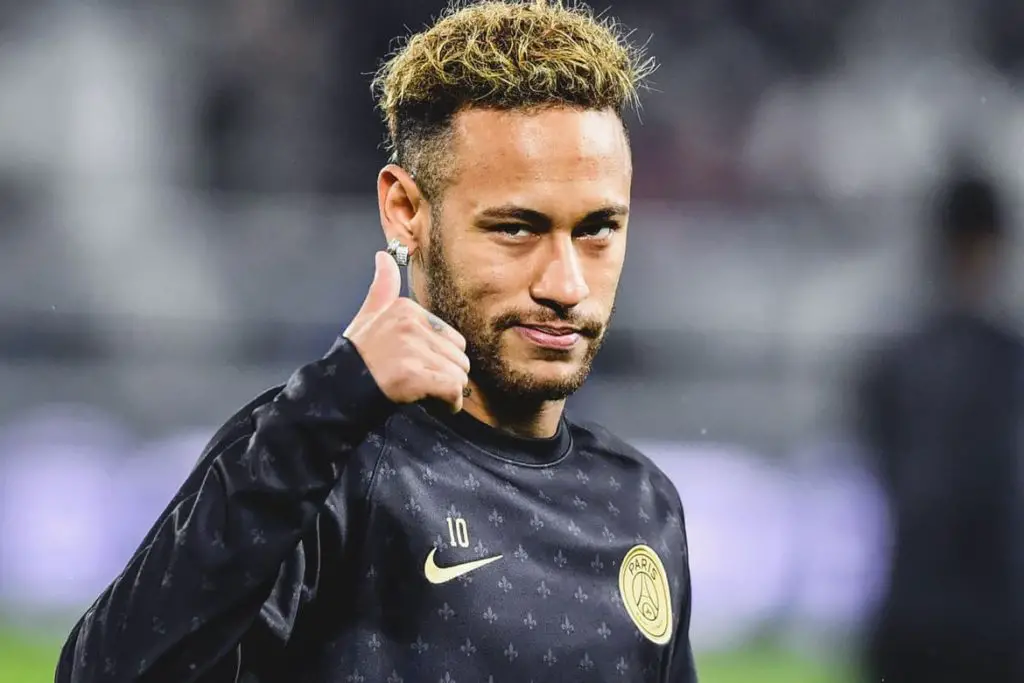 With his exceptional play, the Brazilian football star Neymar Da Silva Santos conquered many's hearts at the young age of 27.
When it goes to striking the ground for soccer, he has incredible speed, agility, and acceleration. 
For the French club, Paris Saint-Germain and the Brazilian national team, Neymar is presently playing as a forward.
He has the biggest $270,000,000 football contract with Paris Saint-Germain in the world and is one world's top highest-paid soccer players in 2019.
2. Cristiano Ronaldo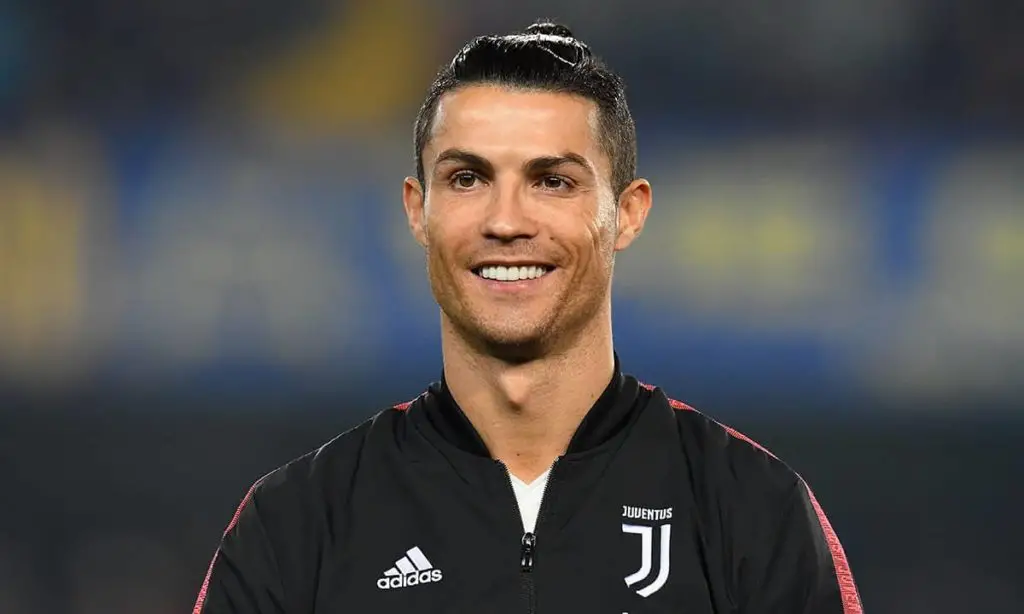 Its a not a surprise to guess the top 2 in this listing for best soccer players in the world. It was a very tough choice to select the top one. Apologies to Ronaldo fans.
The most versatile player in soccer is Cristiano Ronaldo. He's also one of the players with the most goals ever.
The defining point in his Real Madrid career has to be that hat trick against Atletico Madrid in competition's quarterfinals toppling a 2-0 gap.
It reveals the mental strength, never die attitude and inherent faith in his exceptional skills.
In his distinguished life, he has shattered many records and is considered by many as the best football player in the world.
1. Leo Messi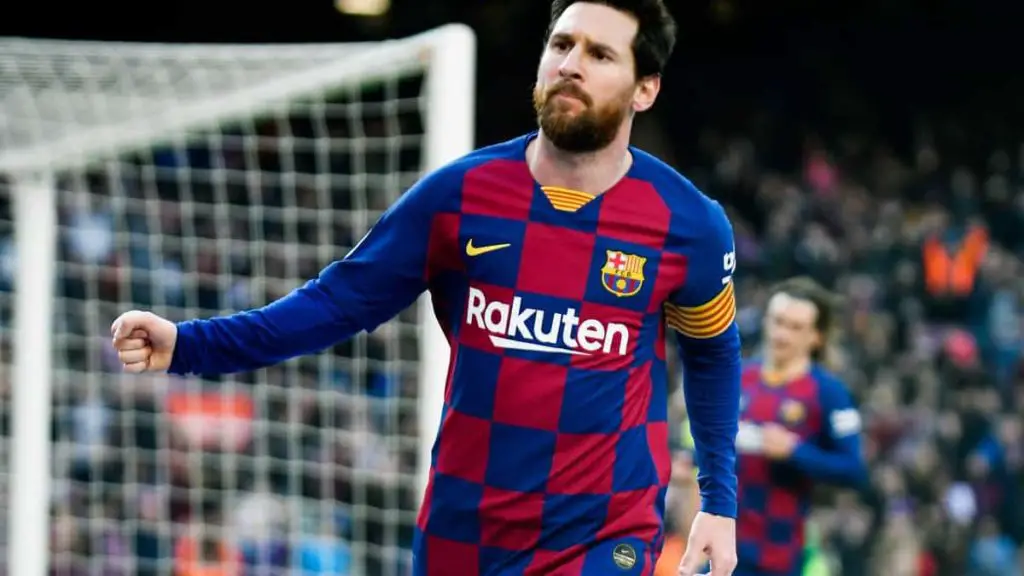 I really don't know where to start from as I have already apologized to half the readers of this list. Have to make this short as possible.
He not only wins goals but by assisting his teammates, he also creates some magical goals.
Ronaldo is now competing for goals with him; Neymar's dribbling; Mesut Ozil's running.
He sits high with his goal-scoring percentage when we compare his performance with Ronaldo, assists percentage, etc.
People always mock him with the national team for his unsuccessful career, but they won't tell you he made more contributions to the wins of Argentina.
With him in the team, Argentinians fought in the World Cup qualifying matches and then he came back and the rest is history. Argentina is qualified for the 2018 World Cup.
He saved Barcelona many times, not only for Argentina. This man's greatness is beyond the sky. Never again can you see anything like him.
We are lucky enough to be born in the generation of Lionel Messi.
The toughest thing ever has to be selecting the top 10 football players in the world, and everyone will have their own opinions. Still, we had the joy to watch them play in 2019, as some are in the initial stage of their career while some are at final.Many factors will render the match a little more enjoyable to view, notably when your favorite top football players are on the field.
I hope you loved this list if so, you can share it with your team or friends by clicking below.