Top 15 Indian Models Female
15. Sony Kaur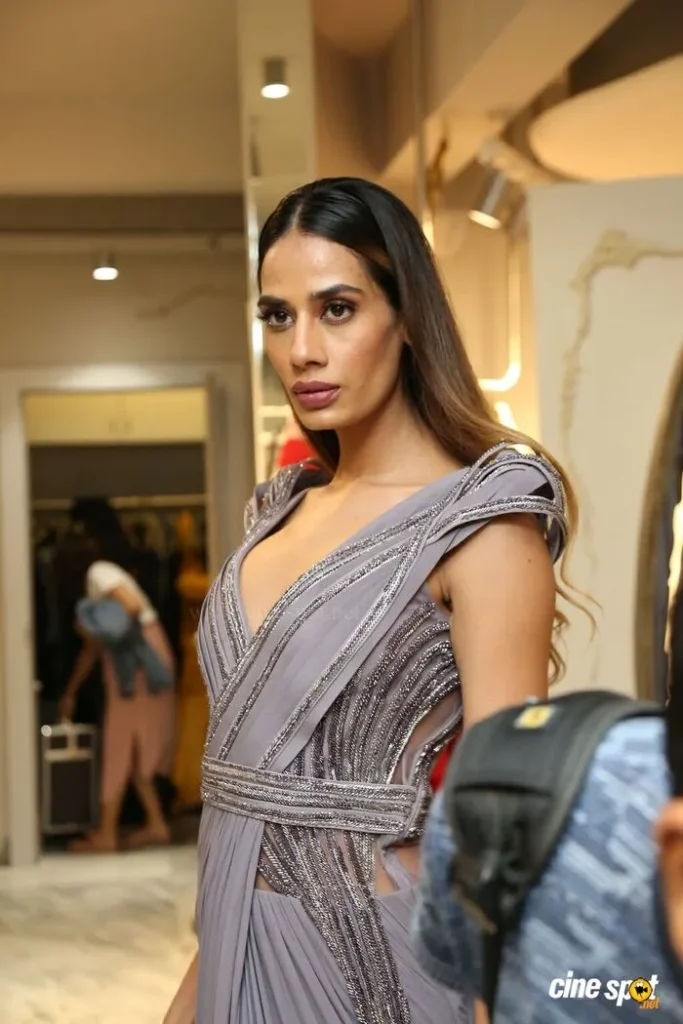 Indian model Sony Kaur is progressing quickly up the success ladder. Sony Kaur is stunning; with her unmistakable charisma and unbridled elegance, she is one of a kind. Sony Kaur is an Indian fashion model who has been in numerous campaigns and shows, thanks to her outstanding features and commanding body language. She has made numerous notable catwalk appearances for companies including Lacoste and Balenciaga. Sony, born and bred in Hyderabad, has experience making commercial ad films. The Indian fashion brand Sabyasachi and other Indian fashion houses have used the fashion model in their advertising efforts. The Jaipur International Fashion Week and the Chennai International Fashion Week are among the two runway events Sony has participated in.
14. Naomi Janumala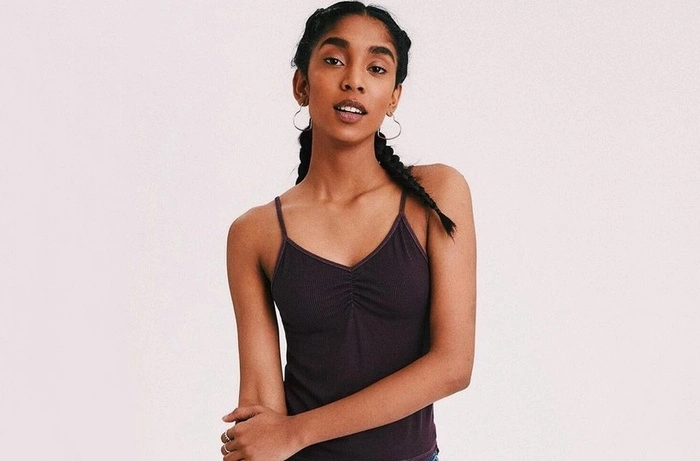 Naomi Janumala is an Indian fashion model, an Instagram sensation, and a prominent social media figure. In the year 2000, Naomi was born in Maharashtra, India. She enrolled and graduated from a private college after beginning her education at a nearby high school. She gained notoriety for signing with Fenty, a high-end brand founded by Rihanna. The model is one of the most well-known Indians to appear on the runways of global companies like Alexander Wang, H&M, Adidas, Nike, Levi's, American Eagle, and Matthew Adams Dolan, to name a few. She has also been published in prestigious Indian magazines and obtained representation from the Elite NYC modelling agency. She primarily posts modelling content and stunning photos of herself wearing various outfits to her Instagram account. On Instagram, she has a following of more than 37,000.
13. Padma Lakshmi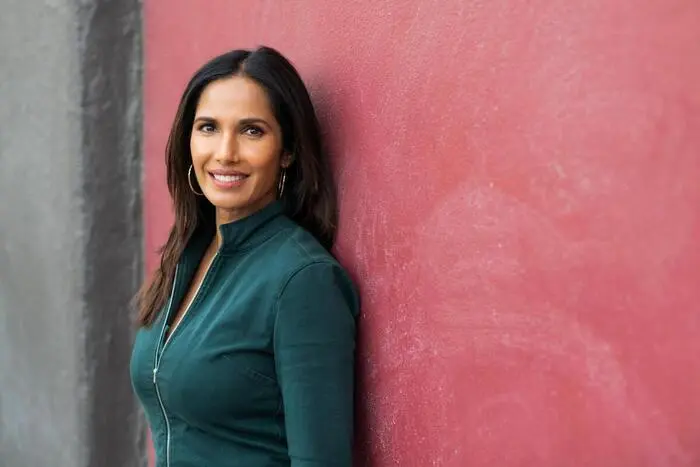 Although Padma Lakshmi, 51, is best known as the host of Top Chef and the author of cookbooks, she began her career as a fashion model. Her family was involved in a terrible vehicle accident when she was 14 years old, which profoundly impacted her life. Despite their survival, the three of them still bear scars. Lakshmi frequently used cosmetics to conceal the scar because she was aware of it. The same scar that distinguished her and helped her become a modelling icon. Lakshmi was one of the first Indian models for well-known labels, including Ralph Lauren, Armani, Versace, and Roberto Cavalli. She quickly appeared on the covers of Harper's Bazaar, Marie Claire, Cosmopolitan, and Allure.
12. Elena Fernandes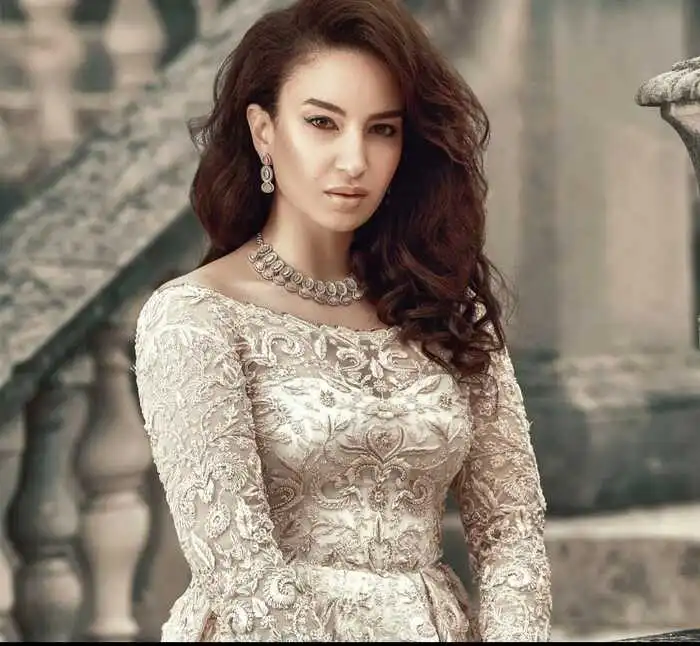 Supermodel, influencer, actor, and philanthropist Elena Fernandes have several talents. She was born in London. Elena lives in London and commutes to Dubai, Mumbai, and New York for work. Elena's modelling career began with a 12-page editorial for Vogue India and has since flourished. She is a gifted actress and well-known philanthropist. She frequently appears in editorials and on the covers of prestigious international publications, including Vogue, GQ, and Harpers Bazaar. She is seen in numerous commercial campaigns for large corporations, including Adidas, FILA, and Westside. Elena has established a solid reputation as a top-notch brand ambassador, thanks to FBB.
11. Bhumika Arora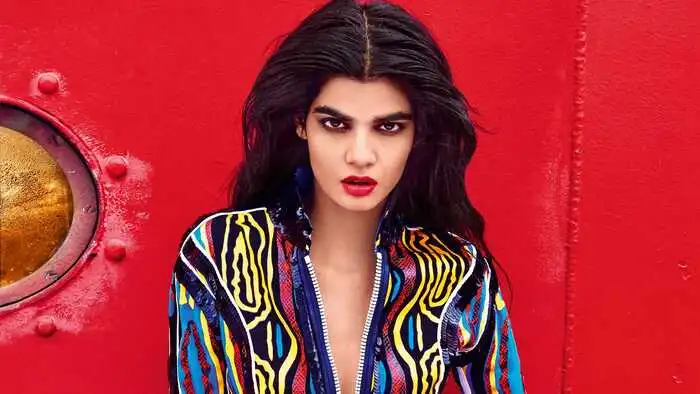 Bhumika Arora, a young woman from a tiny village, accomplished much more than just fulfilling a long-held personal desire when she exploded onto the international fashion scene in 2014. She made her debut at the New York and London Fashion Weeks the following year after walking in her first international catwalk show for the Dries Van Noten Paris presentation in 2014. Nevertheless, the supermodel is among the most recognisable Indian faces on international runways just three years later. Bhumika has made a reputation in the brutally cutthroat market by walking for well-known international designers and brands like Hermes, Kenzo, Stella McCartney,  Chanel, and Alberta Ferretti, among many others.
10. Ashika Pratt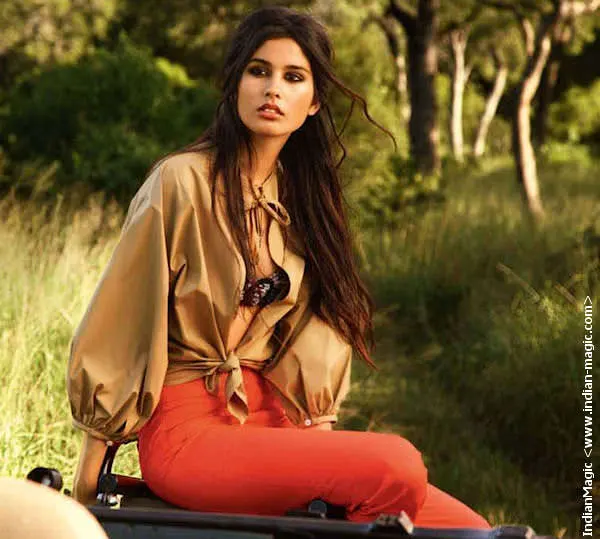 Ashika Pratt's notable area of expertise is fashion. Ashika Pratt, founded at the age of 15, was born in New Zealand to a British father and an Indian mother from Fiji. She has established herself in the market and collaborated with numerous global brands. Ashika Pratt was born on April 26, 1990. When she was fifteen years old, a pageant scout interviewed her. Her inclusion in the 2010 Kingfisher Calendar is what made her most well-known. She was on the April 2010 cover of Indian Vogue simultaneously.
9. Deepika Padukone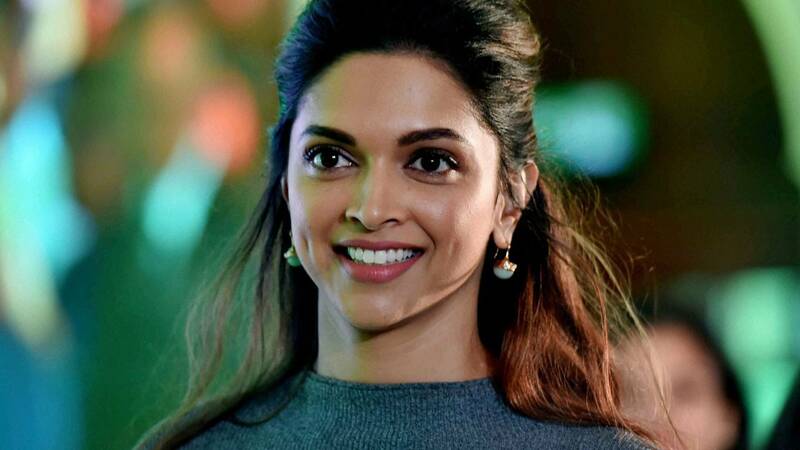 One of the top-rated Indian model-turned-actresses, Deepika Padukone, has attained international fame and acclaim. Deepika Padukone, born in Denmark and raised in India, wanted to follow in her father's footsteps, world-class badminton player Prakash Padukone. Nevertheless, her desire to pursue an athletic career quickly vanished as she discovered modelling to be her true calling. Deepika took the next logical step and began her career as an actor after solidifying her status as the nation's top supermodel with high-profile runway shows, serving as the Kingfisher Calendar Girl, and appearing in a few commercial flicks. She has made a name for herself as one of the best Hindi film actresses. She ranks among the highest-paid actresses in the world right now.
8. Ujjwala Raut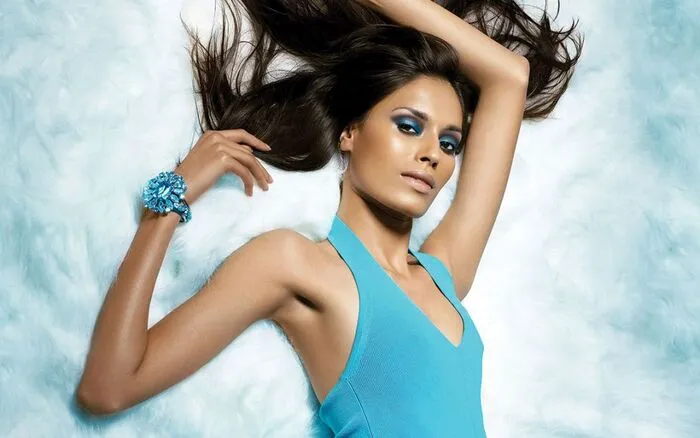 Ujjwala Raut, an Indian model, has walked for several well-known fashion houses, including Cynthia Rowley, Emilio Pucci, Dolce & Gabbana, Gucci, Givenchy, Betsey Johnson, Valentino, Oscar de la Renta, and the Victoria's Secret Fashion Show. She is the most successful Indian model in the international market. She is one of the few models who has walked for Victoria's Secret, the most popular lingerie line in America. When Ujjwala won Femina Look of the Year, she was only 17. She has participated in fashion shows worldwide, including the renowned ones in Paris, Milan, and New York. She also participated in two walks for the Victoria's Secret Fashion Show in 2002 and 2003. She debuted on television in 2019 as a mentor for the reality series MTV Supermodel of the Year.
7. Sheetal Menon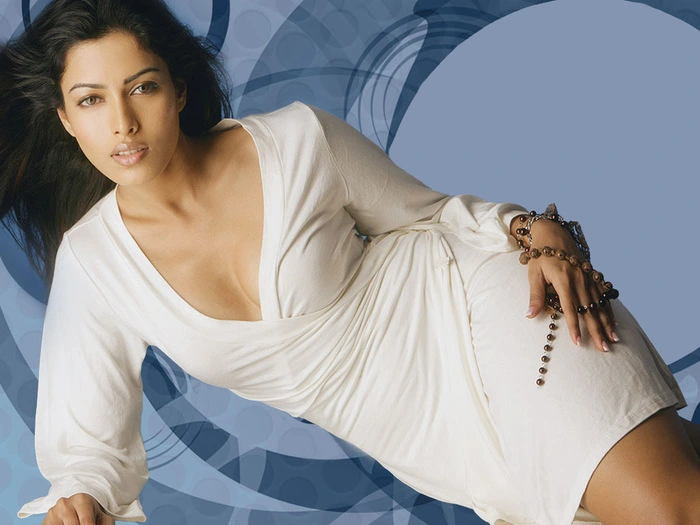 Indian actor and model Sheetal Menon usually appear in Bollywood movies. She began her career as a model and quickly made a name for herself as one of the top names in the industry. Tanishq, Samsung, Cinthol, Kwality Walls, and Diet Pepsi are just some of the marketing projects Sheetal has participated in. In addition to commercials, she appeared in the 2005 and 2008 Kingfisher calendars and a few music videos. In Nari Hira's Bhram, Sheetal made her on-screen debut (2008). She also had subsequent appearances in movies, including David, Shaitan, and My Name Is Khan (2010). By training, Menon, a Bharatanatyam dancer, started her modelling career with an agency.
6. Erika Packard
Indian model Erika Packard is well-known for being the child of renowned old-time Bollywood villain Gavin Packard. Erika wanted to major in psychology, but she decided against going to college after receiving a modelling opportunity. On November 13, 1988, in Mumbai, Erika Packard was born. She has appeared as a model in several print and television commercials for companies like Lenovo and TVC Hero Maestro Edge. She first appeared on the cover of Elle magazine in April 2012, and then Harper's Bazaar and Femina followed suit. Erika Packard, however, continues to be active in the glamour industry. She updates her Instagram account with selfies and photos of herself modelling.
5. Nidhi Sunil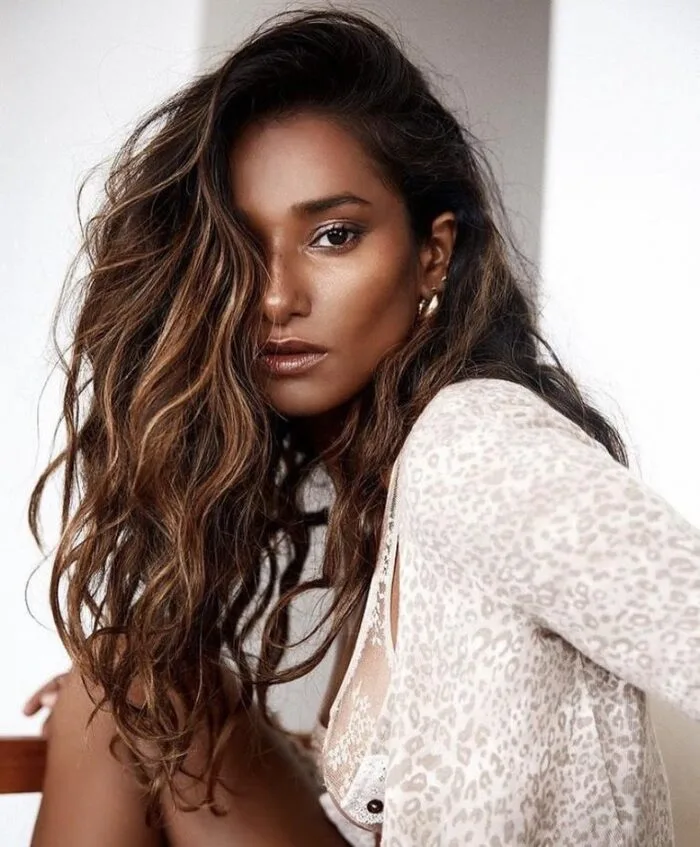 Nidhi Sunil is regarded as one of India's budding models. In Kerala's Cochin, Nidhi was born. Sunil gained media attention after finishing as the second-runner in Femina Miss India South 2011. Additionally, Nidhi's dark skin has made headlines. Sunil, one of the most recognisable faces in the nation with 120,000 Instagram followers, is featured on the cover of Vogue India's Women of the Year issue. She became well-known by appearing in the Makhna video, which at the time of its release ranked as the most popular song on YouTube and Google. In addition to being a great model, Nidhi is also a talented actor, most recognised for her appearance in the movie Kaash.
4. Nina Manuel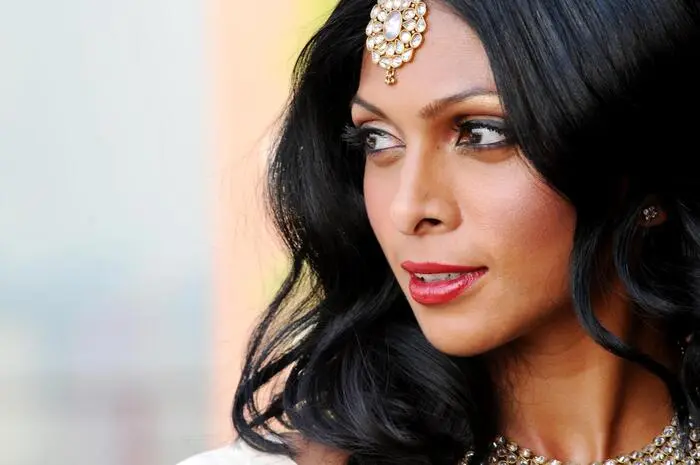 When Nina Manuel was in school, she started modelling. But she didn't become famous until she took the 1995 Femina Look of the Year award. Nina Manuel is one of the most well-known models, walking the catwalk for the top designers. Nina has done advertisements for upscale brands, including Coke, Levi's, Bausch & Lomb, and San Miguel, in addition to walking the runway for nearly all of the biggest names in the fashion world, including JJ Valaya, Tarun Tahiliani, Ravi Bajaj, and Rohit Bal. Nina Manuel makes it a point to tone her physique and stay in shape, despite not exercising that frequently. Supermodel Nina has made appearances in music videos in addition to scorching on the runway. The slender beauty worked extremely hard to become one of India's top models.
3. Noyonika  Chatterjee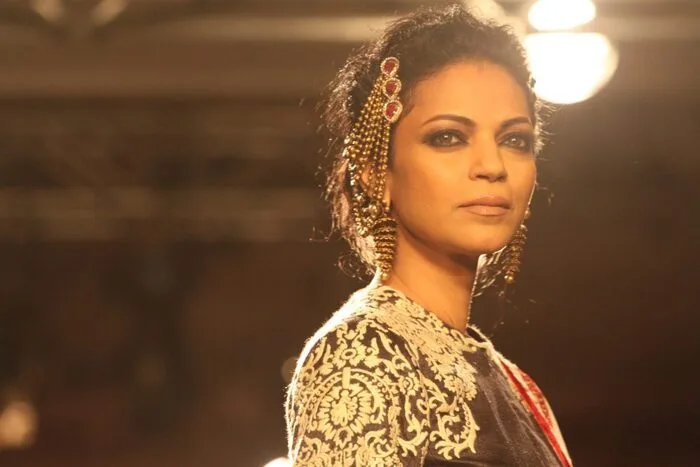 The Naomi Campbell of India, Nayonika Chatterjee, is a seasoned model who has been gracing the catwalk for several seasons. She has been the sizzling queen for twenty-one years and counting. Noyonika Chatterjee, a slender beauty, makes the most beautiful entrance on the runway. The baby has a whisp of freshness that has won over many people's hearts. She not only develops aspiring models but also walks the runway for charity and business-related fashion shows. In reality, he was the one who disproved the mythical stereotype of fair-skinned models.
2. Archana Akil Kumar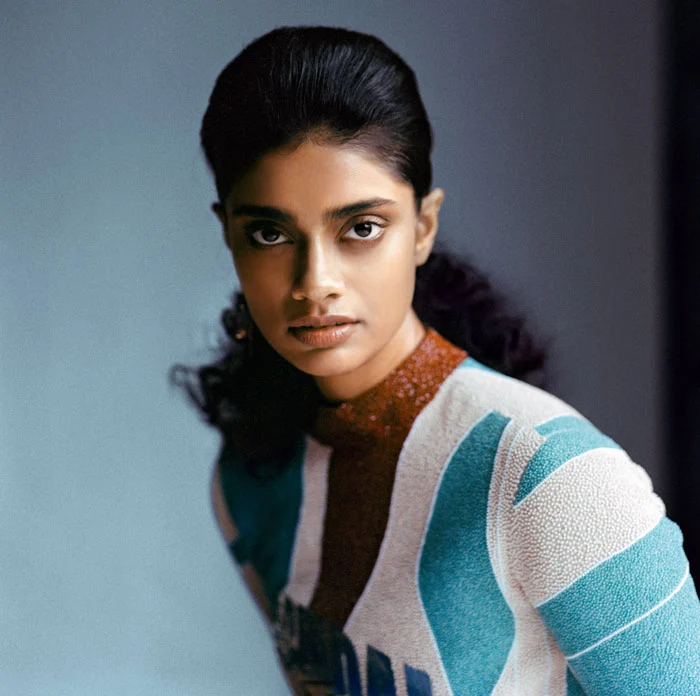 Bengaluru, Karnataka, is where Archana Akil Kumar was born and raised. In 2018, she got engaged to her New York City-based boyfriend, Miguel Carlos. Archana Akil Kumar is an international supermodel who splits her time between New York and India. On Instagram, she has more than 75,000 followers. 2008 saw her first modelling gig for a jewellery exhibition. She has been featured in numerous prestigious publications. She is frequently referred to as Sabyasachi's favourite girl because she appears on most of her covers. All the major magazines, including Vogue India, Elle India, Harper's Bazaar, and Marie Claire, have featured Archana on their covers and editorials. When Archana won Elite Model Look (India) in 2011, it was her big break.
1. Angela Jonsson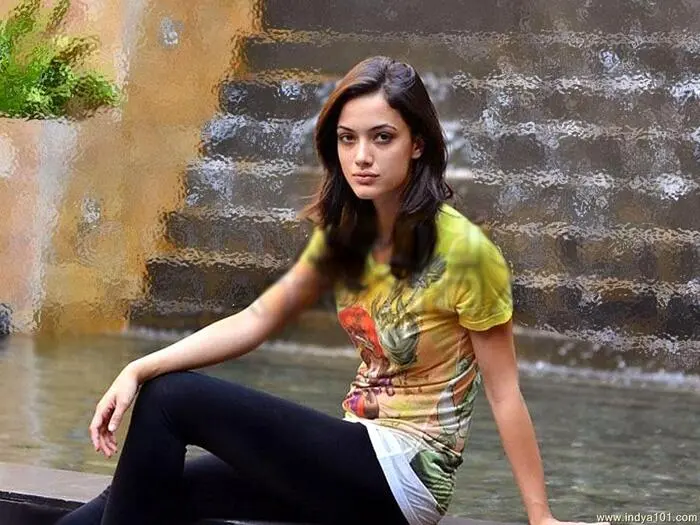 Indian model and actress Angela Jonsson rose to recognition after first placing in the 2011 Kingfisher Calendar Model Hunt. Father from Iceland and mother from Chennai gave birth to Angela Jonsson on February 28, 1990. For the past five years, Angela has made waves in the modelling world, but unexpectedly, she hasn't yet been able to break into Bollywood. After practising her diction, Angela is completely prepared for the movie cameras. She has the excellent looks and talent to light up the big screen. Angela's GQ magazine photo shoot provides a good picture of her ability. She is an internet star with over 22k followers on Instagram, where she posts her sexy photos.