For decades, music festivals culture has stormed the world.
Attending a Music Festival is one of the best ways to celebrate with like-minded souls, a love for music and dance culture. Many of these annual events are held in Miami, New York, and New Orleans over the weekend. Some music festivals around the world include a large variety of outdoor games, films, and even wellness programs, including yoga, lawn games, and art installations to keep things interesting.
Regardless of your musical tastes, whether you fan of metal, indie rock, R&B, or EDM (electronic dance music), to satisfy your special taste of music, here are the top 10 world's biggest music festivals:
10. New Orleans Jazz & Heritage Festival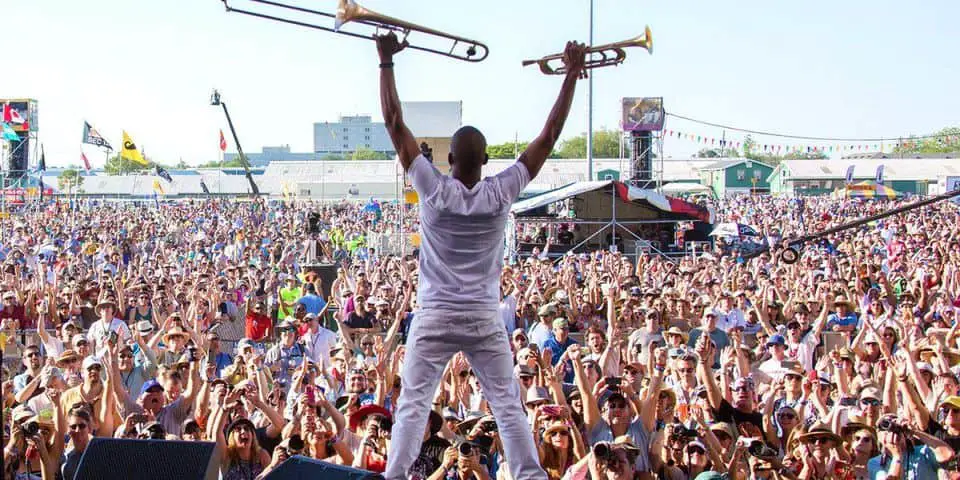 Jazz, gospel, blues, and world music can be enjoyed during the 2 weekends at the New Orleans Jazz and Heritage Festival.
Also called the Jazz Fest, there are 12 concert stages and dozens of tents hosting heritage talks, cooking demonstrations, and children's activities in the Fair Grounds Race Course in central New Orleans.
In conjunction with the Festival, the town center has several markets, like hundreds of local retailers sell handmade clothes, pottery, musical instruments, and photographs.
9. Essence Festival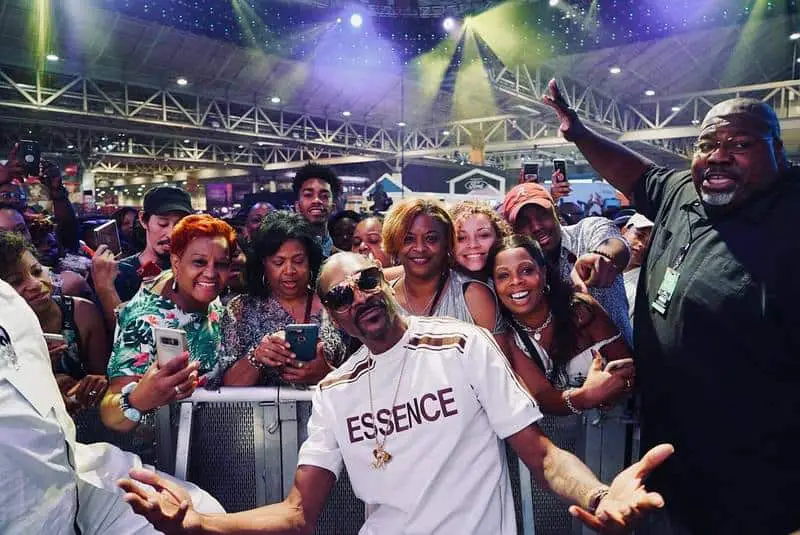 Essence Music Festival is the world's leading festival of African American music.
Essence Fest is definitely a bucket-list trip with free empowerment during daytime and awesome concerts every night at the Mercedes Benz Super Dome.
It's the only top music festival in the world where R&B performances and Hip-Hop icons like Janet Jackson, Snoop Dogg, and Mary J. Blige have performed live.
8. Sziget Festival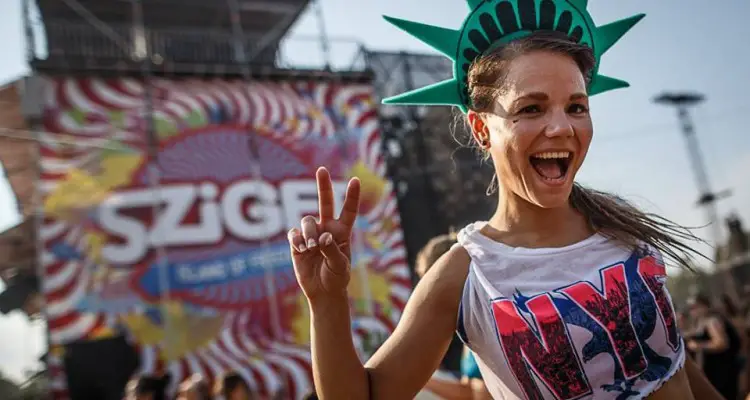 Sziget Festival started as a student festival in 1993 which is now one of the world's biggest festivals of music and culture.
The festival takes place every year in August on Danube island and lasts 6-7 days.
It attracts crowds not only from Hungary but throughout Europe as well.
There are special trains, Sziget Express known as "Party Trains" that transport nearly a quarter of a million music festival fans from large European cities to the festival location.
Every year the event increases with nearly 1000 performances starting from the previous year.
Numerous stages have been developed to simultaneously carry out different acts of different musical styles. The festival features prominent artists from around the world, both local and international.
Party freaks prefer to buy a seven-day pass and stay at designated campgrounds on the island.
7. Coachella Valley Music and Arts Festival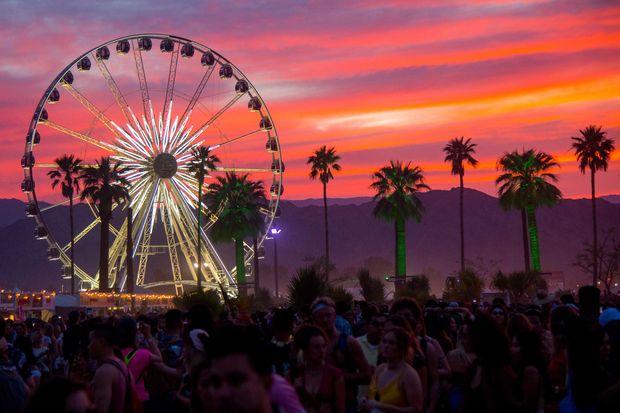 The iconic Coachella attracts enormous crowds of music fans to Empire Polo Club in Indio since 1999.
Coachella is one of America's and the world's largest and best music festivals.
People gather in the Coachella Valley deep in the desert polo terrain and dress up with the Coachella fashion, which includes remarkable crowns of flowers.
Coachella always sells over 99,000 tickets every weekend.
Simply put, Coachella has become the world's largest fashion and music exhibition.
Coachella has become less about music for many people and in the last few years more of a social gathering.
6. Rock in Rio
Rock in Rio is a music festival that occurs every year in Rio de Janeiro, Brazil.
It was established at the end of a military dictatorship and currently is one of the largest music festivals in South America. 
It was and still is far more than a festival and subsequently associated with other locations like Lisbon, Madrid, Las Vegas, and Santiago.
With the first event attended by 1.5 million people, 700,000 attending the second and fourth, about 1.2 million attended the third Rock in Rio, making it one of the biggest festivals. 
5. Pol'and'Rock Festival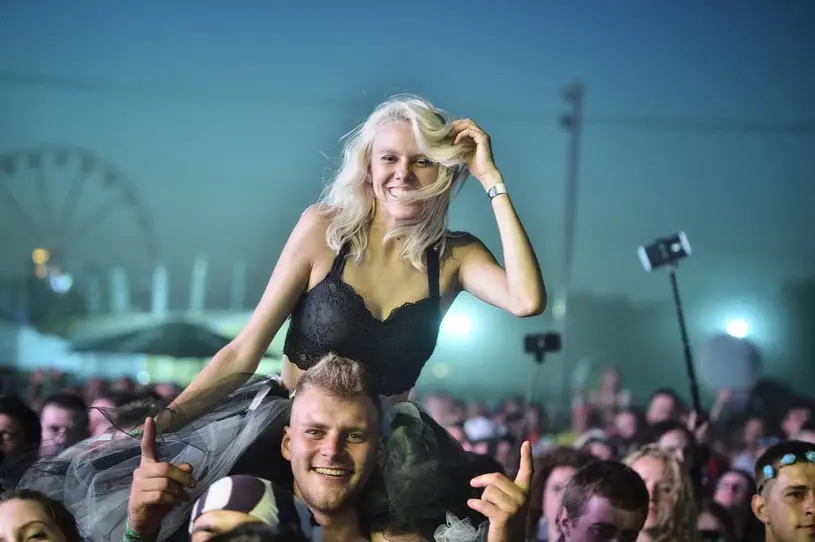 The Pol'and'Rock festival, inspired by Woodstock, annually takes place at Kostrzyn nad Odra.
Started in 1995, and by 2014, its attendance reached well over 750,000 visitors on average.
This Polish institution has been rocking out for 25 years as one of the world's largest free music festivals.
The festival also provides an opportunity to promote new talent – the winners of a competition held prior year to the festival can perform during the main event.
This is one of the most unique and well worth visiting events in the European festive calendar.
4. Summerfest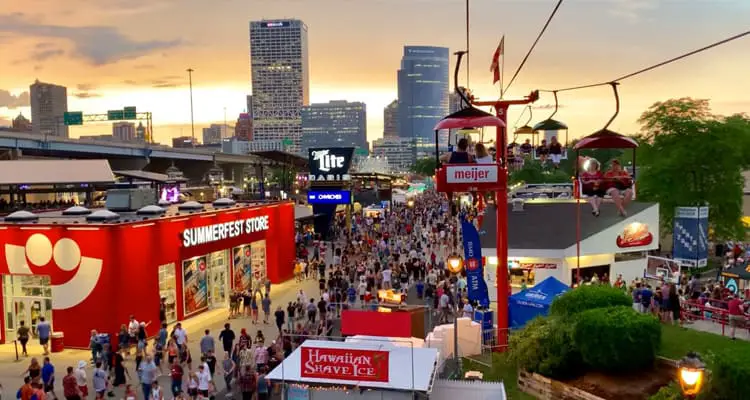 Glastonbury is the biggest music festival in the US.
Held at the end of June-the beginning of July in Milwaukee, Wisconsin, the festival will for sure make your independence day holidays worth it.
The genre range from rock, country, R&B, pop, reggae, and more, from national headliners to indie bands with over 800 performances on 11 stages.
And there shouldn't be any concerns about what to do between concerts – in addition to the music lineup, Summerfest hosts various special events every year.
Families at the Kohl Captivation Station can take a break from the party with arts and crafts or get a sightseeing view of the event by taking a ride along with the sky glider (a must!).
3. Montreal International Jazz Festival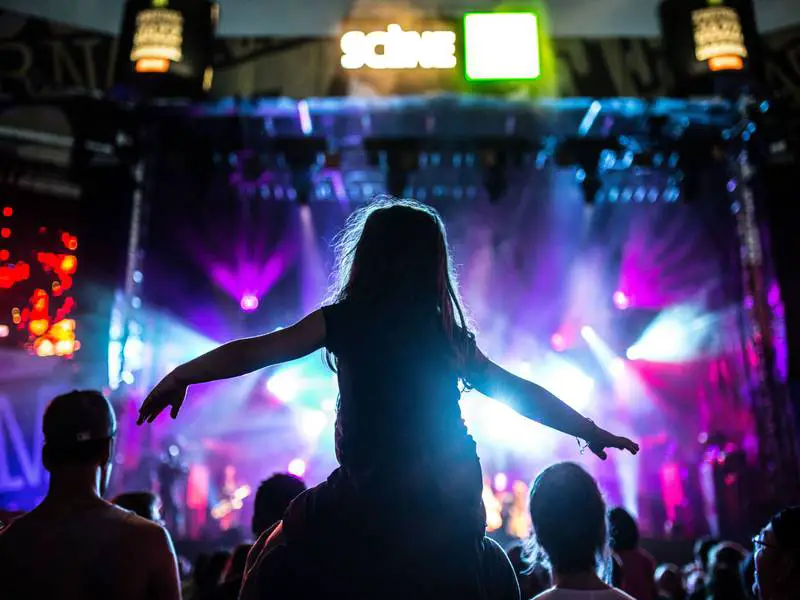 The Guinness World Records has recognized the Festival International de Jazz de Montréal as the largest jazz festival in the world.
The annual downtown festival offers jazz fans the opportunity to enjoy the purest form of music.
Visitors are welcome to participate in a variety of concerts and activities (15 concert halls and 8 outdoor stages).
The Montreal International Jazz Festival is an ideal destination for music fans on a budget. The big names of the world of jazz music show their talents, live.
The event usually attracts over 2 million city visitors, booming the hotels in Montreal and other local businesses.
2. Mawazine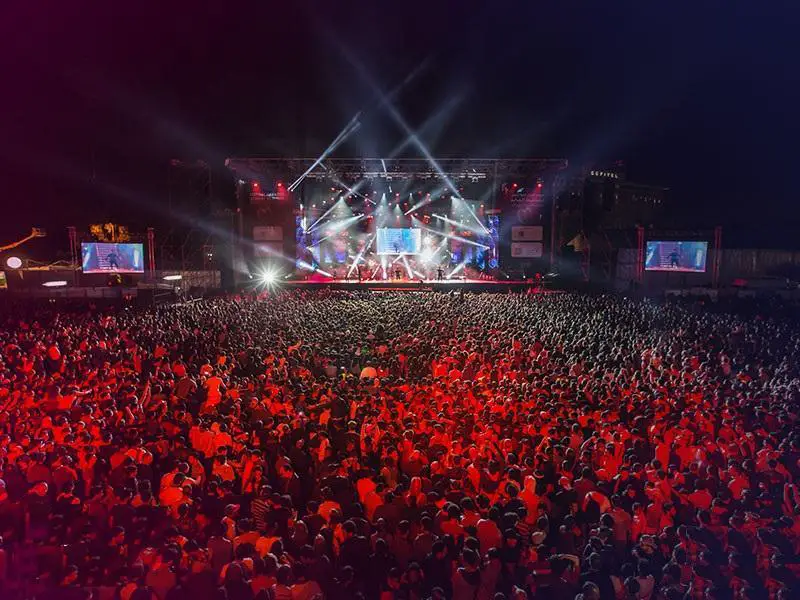 Since its start in 2011, Mawazine has steadily grown and grown to attract millions of people to Rabat for a celebration of Moroccan and international superstars' music and breathtaking performances every year.
The Festival Mawazine is being organized by the Morocco Cultures Association.
It to ensure the cultural and artistic animation of an eminently professional standard that would be worthy of the Kingdom capital to the public of the Rabat-Salé-Zemmour-Zaërs region.
Mawazine Festival features renowned artists across the five continents. In 2013, the festival held 2,500,000 fans and more than 30 million viewers, making it the world's second-largest festival.
The festival is generally organized through concerts, street shows, original music, workshops led by experienced artists, and seminars, in which the audience will be invited to reflect on music in Morocco and around the world.
1. Donauinselfest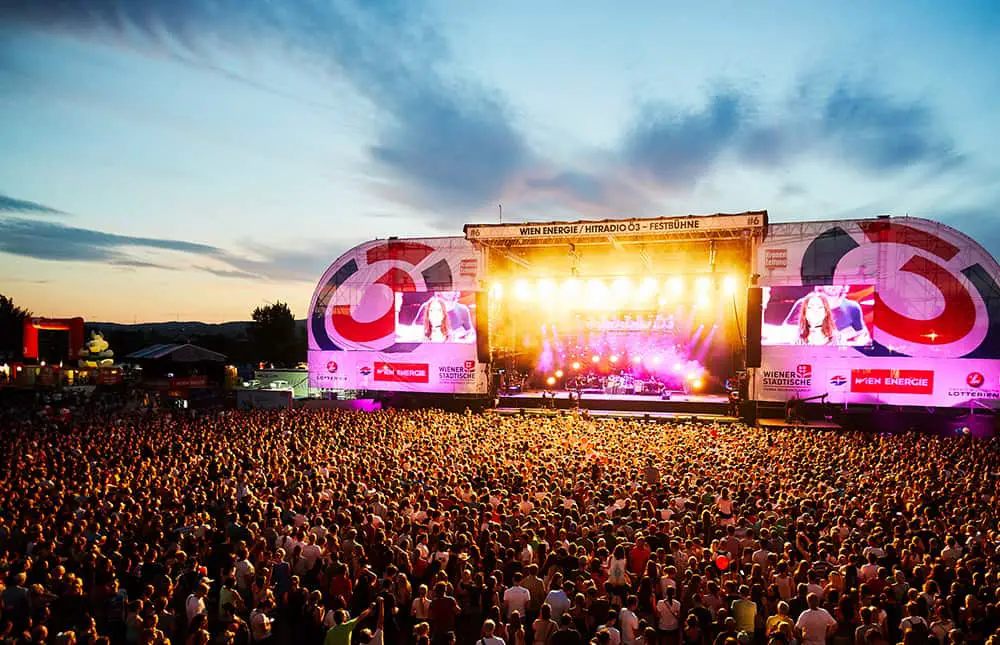 Donauinselfest is the biggest music festival in the world by attendance and Europe's largest open-air music festival.
The yearly festival is celebrated in Vienna, Austria on Danube Island.
The festival has 12 stages and a different music genre is played on each stage. Hip hop, country, pop, rock, oldies, electronic, EDM, folk, indie, and more are available. More than 300 music, theater, and cabaret performances take place over three days.
Sean Paul, Bloodhound Gang, Shaggy, and the Wien Symphony Orchestra have been among the biggest musical acts performed at the festival. There is a 'Rock the Island Contest,' that features new bands and artists competing at the Donauinselfest to give them a chance to perform.
Over 500 artists and bands join the competition every year!