Top 10 Fastest Runners in the World
One Olympic legend named Usain Bolt rules the world of sprinting for almost a decade.
The average human running speed is 19 mph, while sprinters can run up top speeds of 27 mph, that's quick.
But as the sport is advancing, there is a newer generation of sprinters trying to take over the title.
The statistics are accurate as of 2023 and do not include the occasions that people who have taken drugs to improve their performance have used. Following this is the list of the top 10 fastest runners in the world in 2023:
10. Richard Thompson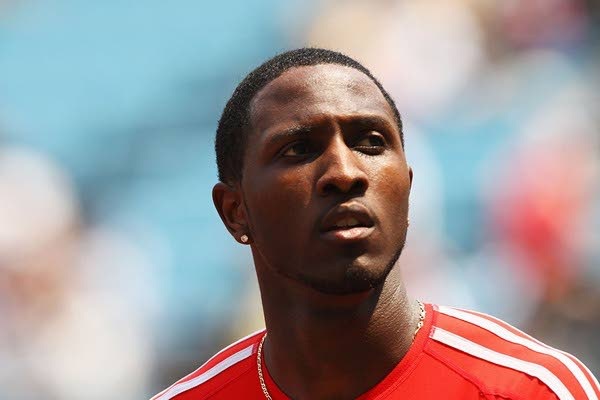 Richard Thompson, also known as "Torpedo," is a track and field athlete from Cascade, Trinidad, and Tobago, specializing in the 100-meter sprint.
In 2008, at the age of 23, Thompson made a breakthrough in his career by winning a bronze medal at the Olympics in Beijing, finishing behind Usain Bolt.
However, it took him six more years to achieve his fastest time. At Port of Spain in 2014, the Trinidadian finished the eighth fastest time.
9. Steven Mullings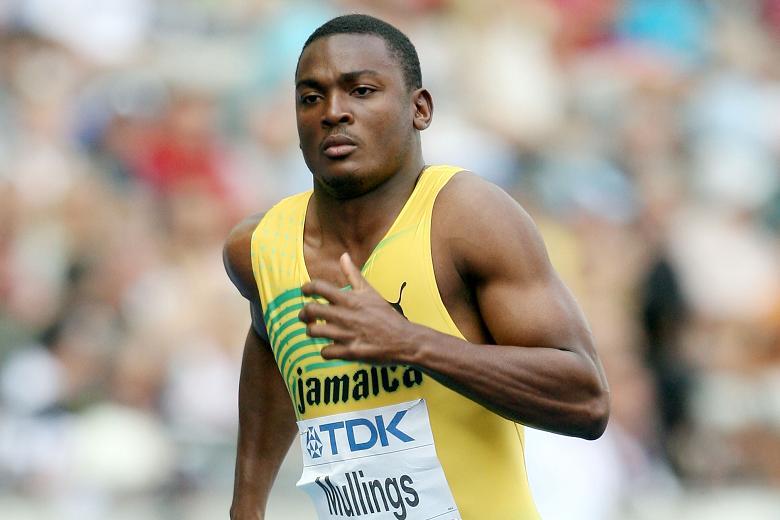 Despite never qualifying for the Olympic Games or winning a major medal, Steven Mullings is recognized as the seventh-fastest man in the world in the 100-meter sprint.
This remarkable achievement occurred seven times in 2011, including his impressive performance in Eugene, Oregon, where he broke the 10-second barrier.
However, his career took a downturn when a second drug test yielded a positive result, leading to a lifetime ban for the Jamaican sprinter.
8. Maurice Green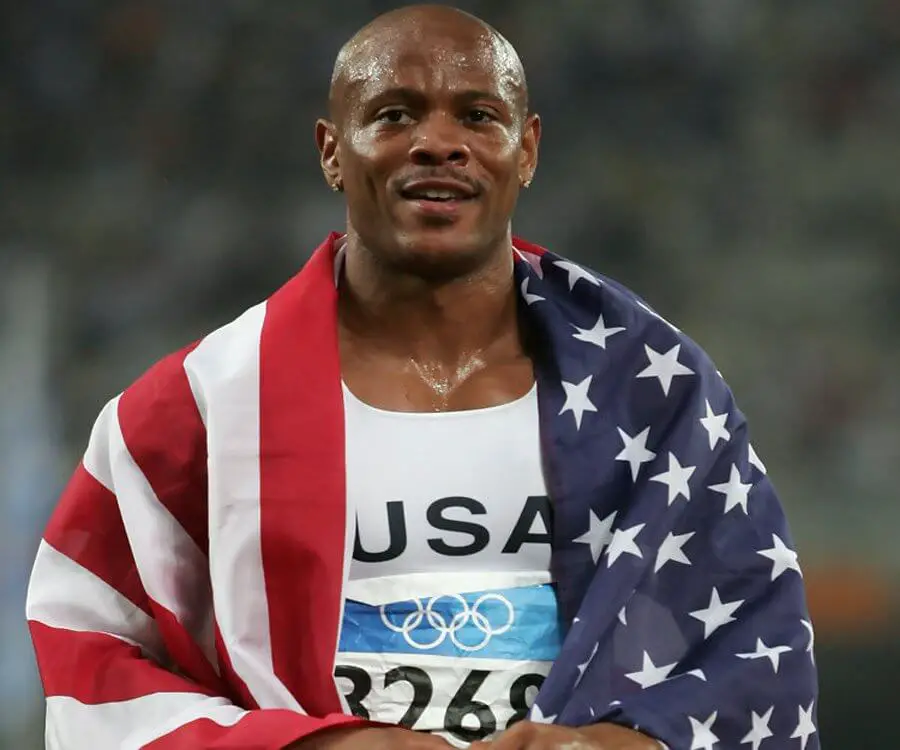 Greene is the five-times world champion during his earlier years and held the 100 meters world record at 9.79, with four Olympic medals.
He is now a world record holder of 60 meters of the indoor sprint at 6.39 seconds.
The American held the title of the fastest runner in the world until 1999.
He not only broke the Olympic record of Donovan Bailey but also won the Seville World Championship Gold and competed in nine second sub-10 second runs.
Over six years before Asafa Powell broke the world record in 2005, the Sydney Olympic gold medalist, three times world champion fastest person in the world, defended it.
In 2003, Tim Montgomery ended it, because of a positive result in a drug test, this time was dropped.
7. Nesta Carter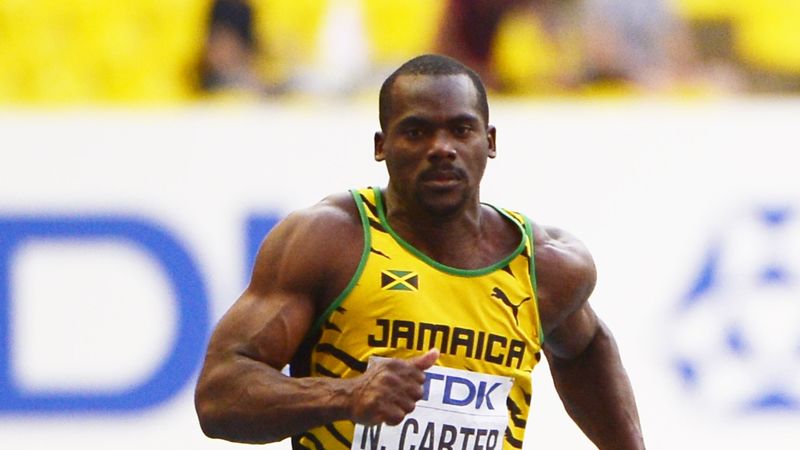 Nesta Carter, a Jamaican sprinter (born October 11, 1985), ranks seventh among the fastest men in the world.
His electronic timing of 9.78 seconds in Rieti, Italy, was an improvement over 9.91 seconds on his previous best.
However, Carter's achievement is often overshadowed by some of his teammates in Jamaica, who often steal the limelight in the 100 meters division, although he was one of the 8 runners who broke 9.8 seconds mark.
He is known for his participation in the Jamaican 4×100-meter relay team, which has won 2 Olympic and 2 World titles.
Six years ago, in the Rieti sprint in Italy, they finally announced the international arrival of Carter.
But while he has achieved success, particularly in sprint circuits, he has never enjoyed the individual success offered to him.
Now he has a steroid case, which had cost him–and his teammates–gold from the 2008 Olympics.
6. Christian Coleman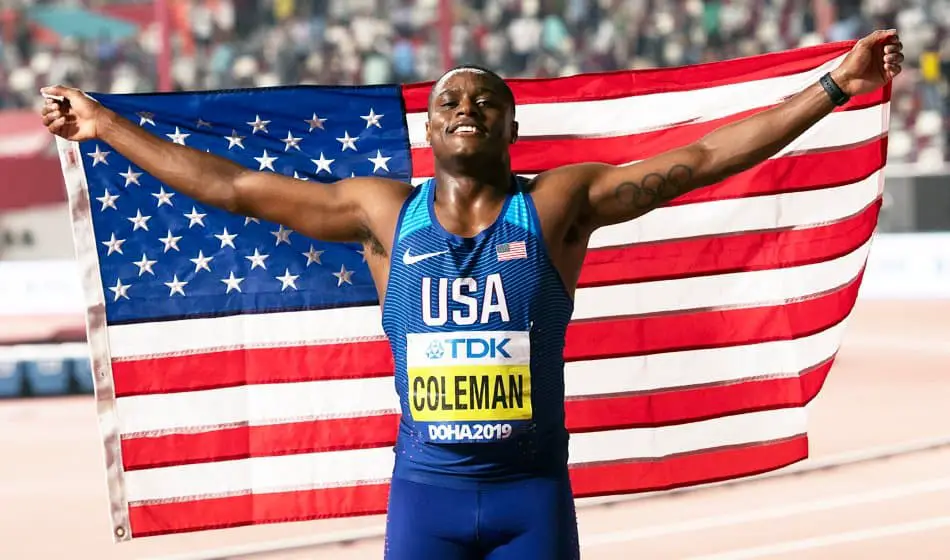 The American professional track and field sprinter Christian Coleman competes in the 100m dash and 200m dash.
Christian Coleman is the current 100-meter world champion.
This young 24-year-old athlete undoubtedly comes up with a stunning (and controversial), 100m gold medal in the 2019 World Athletics Championships, Doha at 9.76 sec.
Some people, including the legendary Michael Johnson, have suggested that Christian Coleman's failure to undergo scheduled drug tests may have prevented him from becoming the prominent figure in the sport that he could have been.
Coleman never pumped his legs like pistons from beginning to finish, on his muscle-bound, 5-9 framework pumping.
Christian Coleman, currently, in 2020, is the fastest human in the world.
5. Justin Gatlin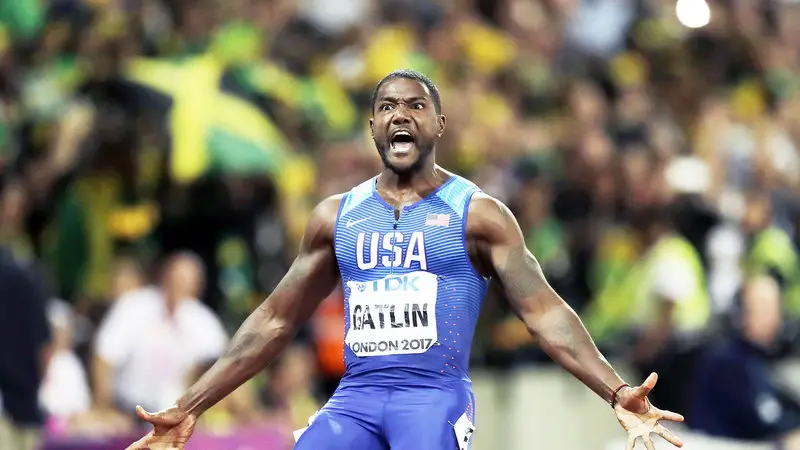 Justin Gatlin ran a time faster than Usain Bolt's 100-meter record, but it was assisted by strong tailwinds, so it doesn't count as an official record.
In an incredible 9.45 seconds, the American covered the distance well below Bolt's 2009 record of 9.58 seconds.
In the first Diamond League of 2015, in Dubai, the controversial American challenged to break the Jamaican monopoly in a 100m sprint.
He did so 12 months earlier to beat his personal best by 0.03 seconds from Brussels.
Gatlin was the fastest man in the world until his doping ban ended four years of his career for testing positive.
He was banned from the sport for positive amphetamine testing in 2001 and was then released for doping again in 2006 (banned again in the same year).
Gatlin returned in 2010 from a suspension to win the 2012 WIC in 60 meters (6.46 meters) and a bronze win in the Summer Olympics in 2012 (9.79).
After his silver at the Rio Games 2016, Gatlin was also the first American to be awarded a medal in three Olympics.
4. Asafa Powell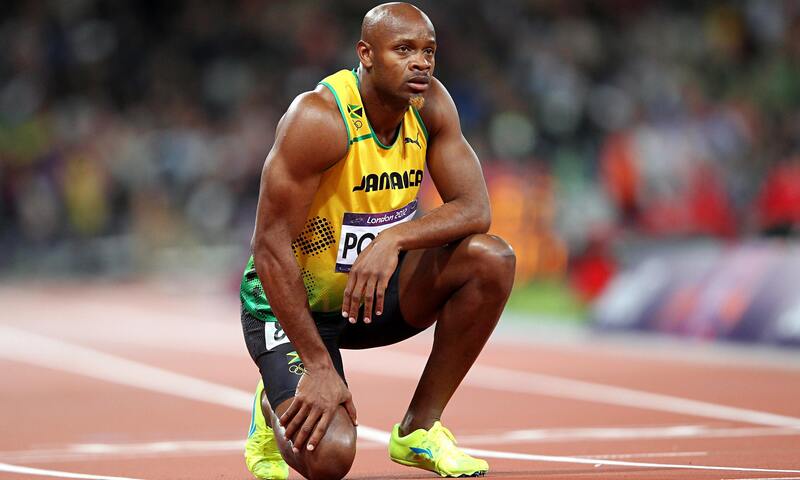 Jamaican sprinting legend, Asafa Powell, is the person to hold the title before Bolt as the fastest man in the world.
Having won four world championship 100m gold medals and countless other medals, it comes as no surprise that he is on the list.
Between June 2005 and May 2008, Powell held the 100-meter world record with a time of 9.77 seconds.
However, he has since lost out on this world record.
Powell's personal best record time of 9.72 was set on September 2, 2008, in Lausanne in Switzerland.
It was not enough to bring him back the title of being the fastest 100-meter runner of all time.
He does, however, place a respectable fourth-fastest 100-meter time ever.
2. Yohan Blake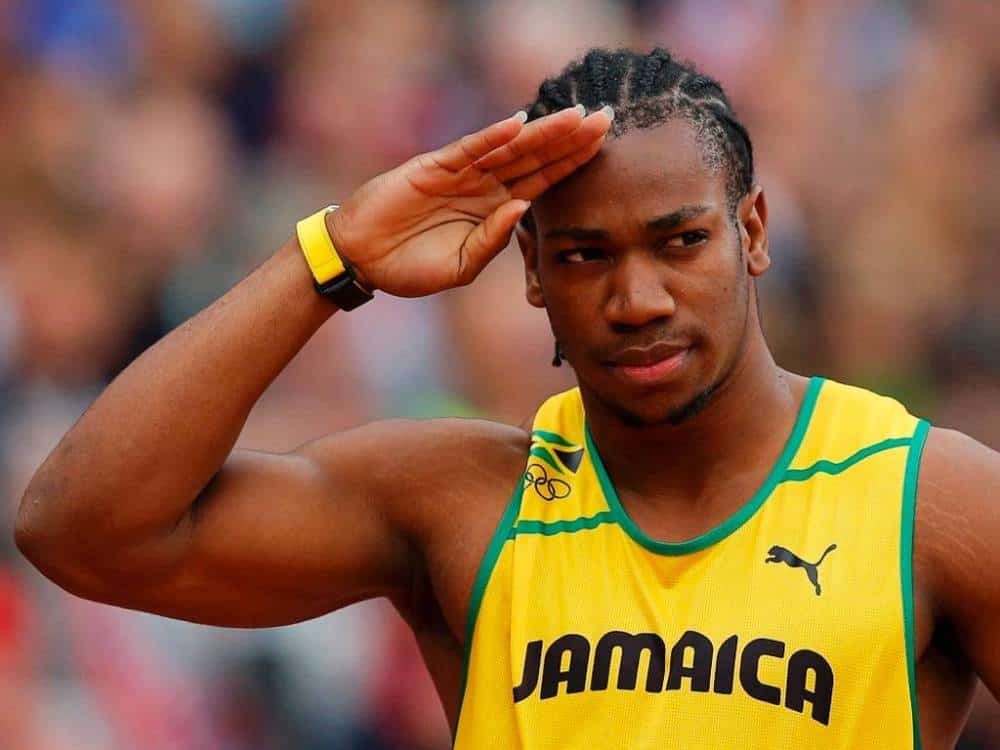 Yohan Blake is the other athlete who comes into being as the second-fastest sprinter ever.
On 23 August, in Lausanne, Switzerland, the young Jamaican who is nicknamed 'The Beast', set a personal best time of 9.69 seconds.
His personal best time of 200 meters, for instance, is the second quickest time ever.
Yohan Blake is also the youngest man (19 years old) to ever cross the finish line at the 10-second mark.
Blake has won fourteen gold, four silver, and three bronze medals in international athletics competitions.
Currently, in 2020, he is just 30 years old, which is not bad. Probably, we will have to look at this guy to see if he can claim the title of the fastest man in the world.
2. Tyson Gay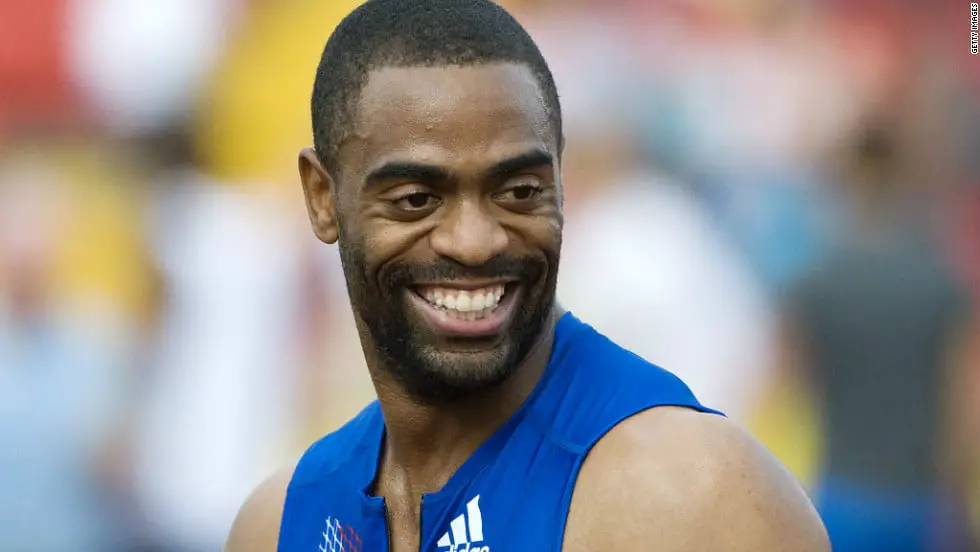 Gay's 9.69 is the second-highest record ever after Bolt tieing up with Jamaican Yohan Blake.
He also set a new American record with a sprint of 19.58 seconds for 200m making him the second-fastest man alive.
Tyson's stats include 4×100 meter relays in 44.89 sec, 200 m straight in 19.41 sec (World's best), and breaking the 10-second barrier for 100.
On 20 September 2009, his best time of 9.69 was Shanghai's only fastest time in 100 m. It's been equaled since then.
In all the major championships, Gay won gold medals and was an IAAF world champion, and 2007 athlete of the year, after winning gold in the World Championships 100, 200, and 400 meters.
In recent years, the fact that he has tested positive for a controlled substance has seriously impacted his career (a professional disaster). 
1. Usain Bolt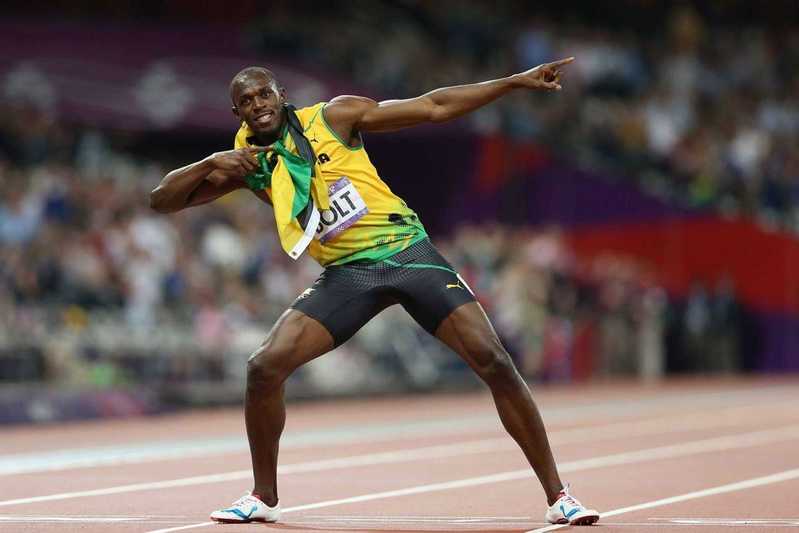 Usain Bolt is the fastest runner in the world. Bolt broke all the records in the Berlin 2009 World Championships by winning a 100m sprint in 9.58 seconds.
On 18 August 2016, Bolt announced his retirement from the Olympics as the only athlete to win three consecutive Olympic gold medals in the 100-meter, 150-meter, and 200-meter events.
His stats include 9.58 for 100, 19.19 for 200, 14.35 for 150 — world records all over.
Also, Bolt was the only person to be a three-time 200 world champion in 2013.
In the last ten years, Bolt has become a famous competitor and has now been one of the best athletes in the world.
Usain Bolt has won 33 gold and seven silver medals throughout his international athletics career.
In an interview with New York Times, bolt announced his retirement in 2017.
This is also part of his international youth record. That's still unbelievably impressive.
There seem to be very few men who even come close to being as fast as this human cheetah anywhere else. 
World records and achievements are obtainable in every sport — but the 100-meter race is different. 
This race can be officially considered as the quickest runner in the world by its World Record holder.
I hope you enjoyed this post if so, please share it with your friends by clicking below the share button.