Top 10 Most Expensive Private Jets
10. Boeing 757 owned by Donald Trump – $100 million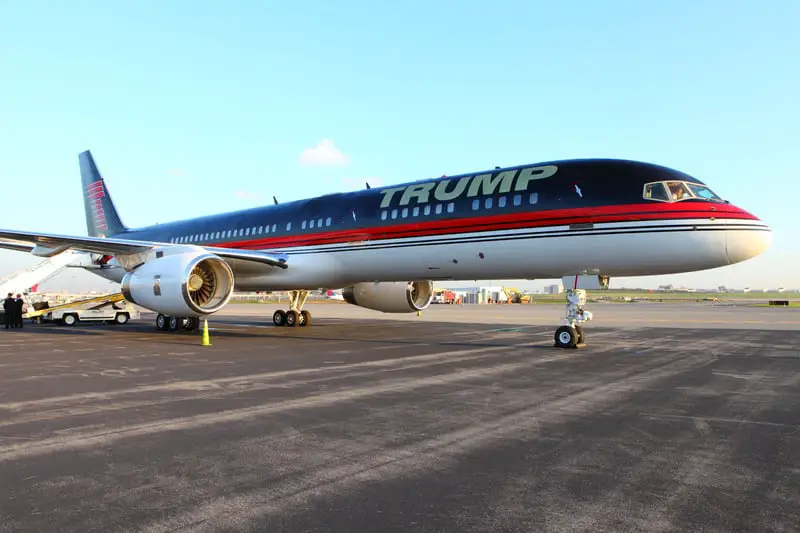 Donald Trump likes to put his name on stuff. The multiple properties belonging to the Property Mogul property have a seal of Trust named Trump.
Thus, it's obvious for Trump to embellish his last name on two aircraft and three helicopters.
What's inside the Trump Jet?
The interior is wrapped in 24-carat gold and has the most up-to-date electronic appliances and Trump's logo on every surface. Trump's  Boeing is one of the world's fastest passenger aircraft, capable of reaching speeds of over 500 miles per hour. The Boeing 757 is Designed for 16 hours flight by two Turbofan Rolls-Royce RB211 engines. It has a bedroom, a dining room and a private room for guests. A 24-karat-gold fixtures bath is also available! The Boeing 757 features an entertainment system inside – a video-room with a cinema TV system installed. 
9. Gulfstream III owned by Tyler Perry – $125 million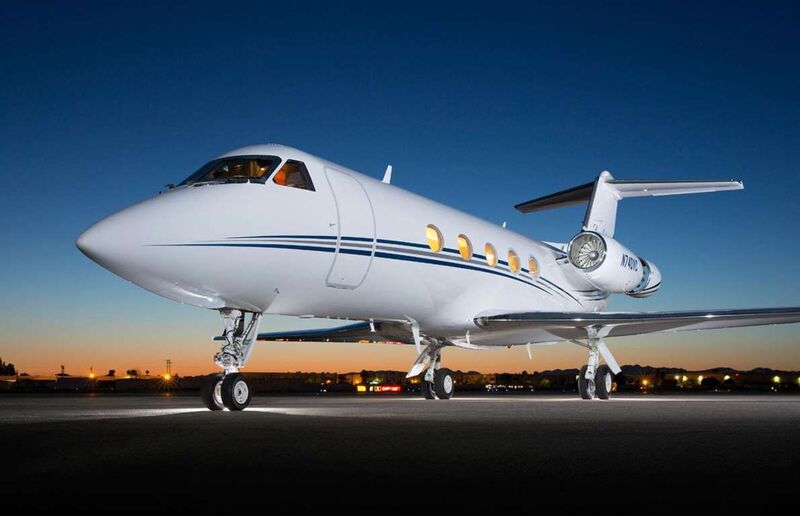 Initially purchased for "only" $65 million by actor and filmmaker Tyler Perry, Gulfstream III was upgraded almost doubling its original purchase price. The plane has a specially customized theatre, a 42-inch HD LCD display, and multiple Blu-ray players, electronically controlled cool mood windows. A formal dining room, a modern kitchen, and a private VIP bedroom are also available on Perry's plane. A very large, high definition LCD display, audio and lighting quality films, and windows which can vary color depending on the mood are featured on the aircraft's entertainment area.
8. Boeing 747-81 VIP owned by Joseph Lau – $153 million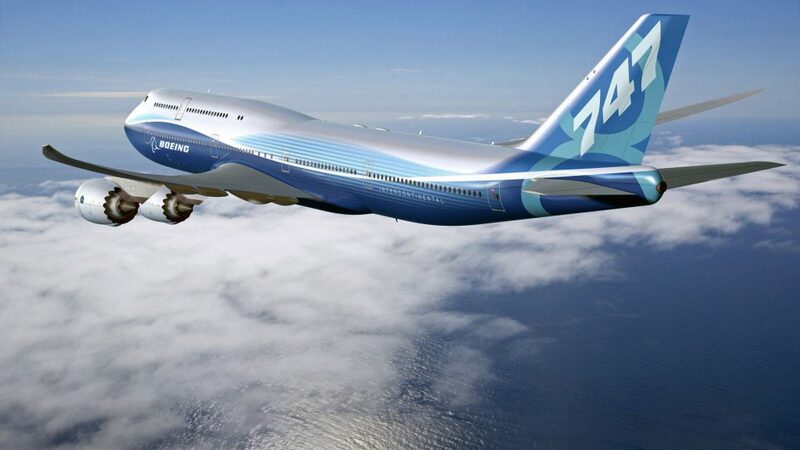 This plane begins with a base model of 153 million dollars. Joseph Lau, a real estate company Tycoon from Hong Kong, owns this private jet.  The "Dreamliner" has an exclusive design with the latest technology, ensuring the traveling experience of the VIP class throughout this flight. One of the 10 most expensive private jets. Some technologies to the interior include vaulted ceilings, spiral staircases, and video displays on walls.
7. Boeing 767-33A/ER owned by Roman Abramovich – $120-170 million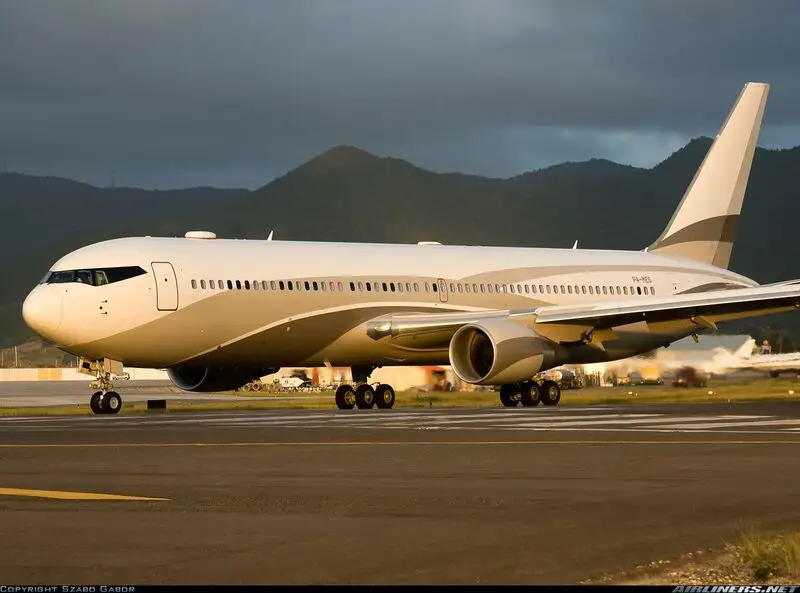 The aircraft has a 30-seat on-board dining room with complete amenities including a big master bedroom. The original aircraft could carry up to 300 people but our Russian Millionaire uses it now for a personal journey or to fly from one game to the next with his football team Chelsea.
6. Boeing 747-400 owned by Prince Al-Waleed bin Talal – $220 million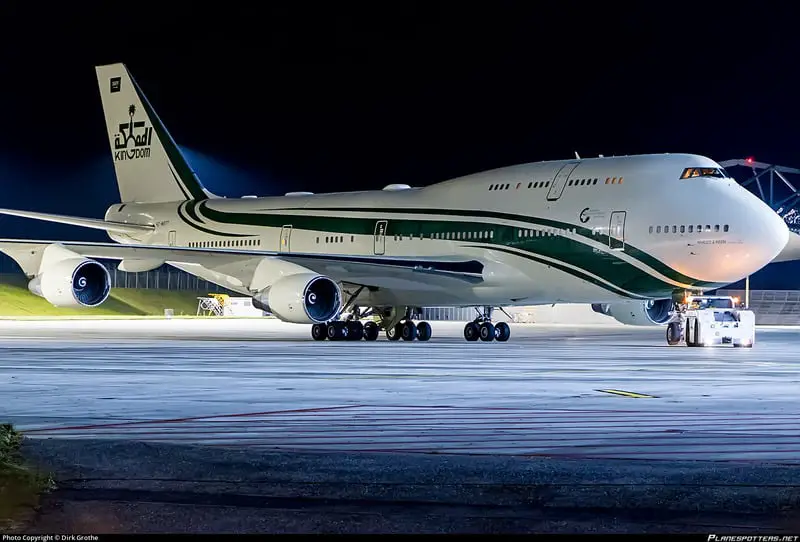 This aircraft was purchased by the Saudi prince in 2003 and later modified to suit his needs. The Prince's home palace during his voyage will likely be remembered by two luxurious bedrooms, a dining table for 14 people, and a throne in the middle of the plane. To ensure the prince's consistent well-being, 11 flight attendants are on board. Believe it or not, Saudi Arabia's Prince Al-Waleed bin Talal has two of the world's most costly private jets. The Boeing 747-400 is a bigger plane, pricing around $220 million, which is sufficiently large to be compared to a full hotel suite.
The whole Boeing Jet interior has been removed and refurbished to create an immense interior designed for luxury.
5. Boeing 747-430 owned by Sultan of Brunei – $233 million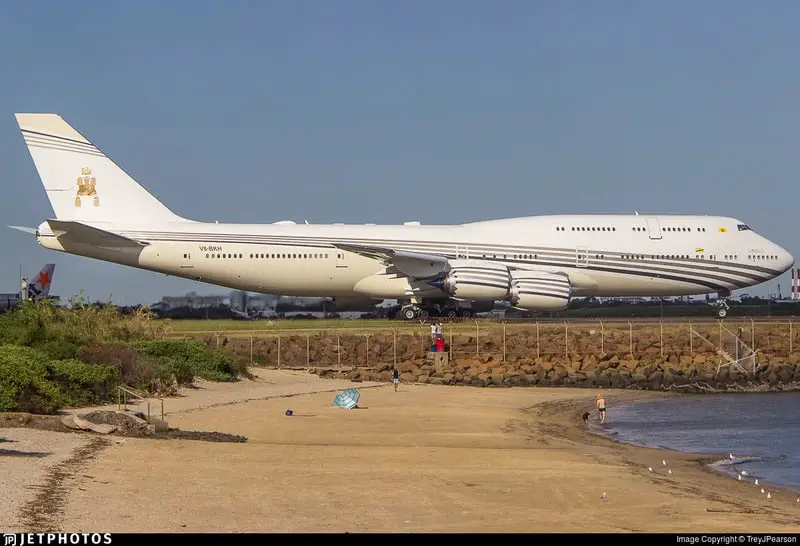 The Brunei Sultan is regarded as the world's richest monarch. The Sultan, therefore, spared no cost for himself and his entourage to buy and equip a private jet. Indeed, his majesty paid at least $100 million through Lufthansa for the purchase of a Boeing 747-430. Afterward, he spent another $120 million to Customize the aircraft with the Royal Style interior – including solid gold and Lalique crystal washbasins. The Boeing 747-430 is a Boeing custom jet specially designed for the sultan. With a price tag of $233 million, the jet is a modified Boeing 747 with almost everything plated in gold.
The interior is as big as a house, with a living room, a dormitory, a private bathroom, etc. Each of the several bathrooms features a solid gold washbasin that completes the luxurious pleasure.
4. Airbus A340-300 owned by Alisher Usmanov – $350-500 million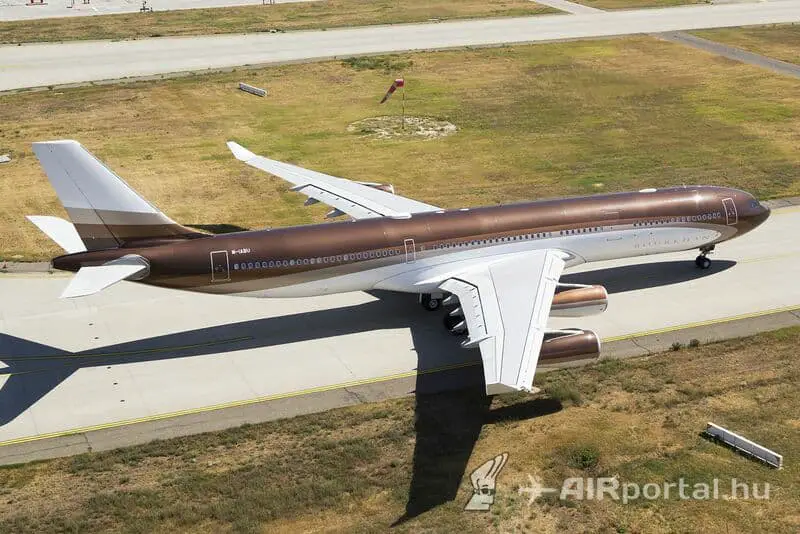 It is Russia's biggest private plane, even bigger than Ilyushin Il-96 owned by President Vladimir Putin.
However, according to Bloomberg.com, the final cost vary between 350 to 500 million dollars based on the interior decoration and technology implemented.
The initial price of the aircraft was 238 million dollars.
3. Boeing Business Jet 747-8i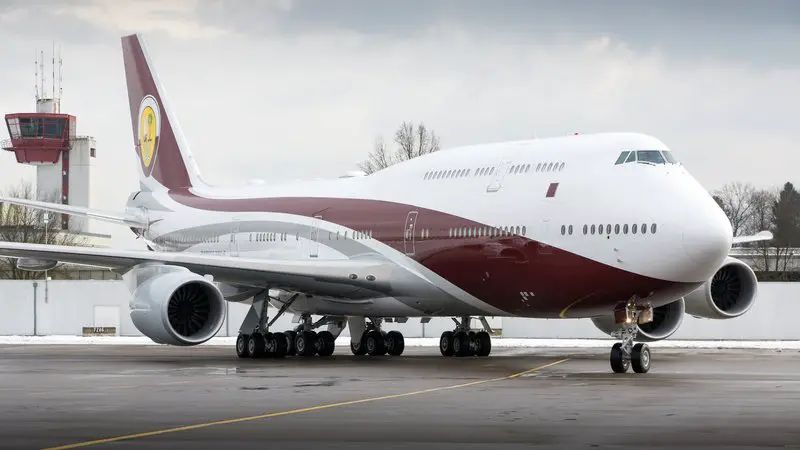 Designed by Cabinet Pinto, stretching over 250 feet from nose to tail (total length) and passenger capacity for over 400 in airline configuration, Boeing 747-8i is the largest aircraft (the 747-8 is the heaviest).
747-8i is the Business Jet variant of 747-8.
It is difficult to say once inside, you are on the airliner and not in a palace property with luxury trimmings. The inside of the aircraft consists of ornate suites, staterooms, lounges, dining rooms, passenger seating areas, and bathrooms. 
The main bedroom is located directly under the cockpit in the nose of the aircraft. The nose is the private section of the aircraft, located on the front of the fuselage, and is the quietest because it is away from the engines. The aircraft's nose is generally reserved for the first-class cabin with the most popular seats 1A and 1B. These seats take the form of a loveseat for two persons in this 747. The whole process from design to implementation took four years and the aircraft were serviced in Basel, Switzerland, by AMAC Aerospace.
2. Airbus A380 owned by Prince Al-Waleed bin Talal – $500 million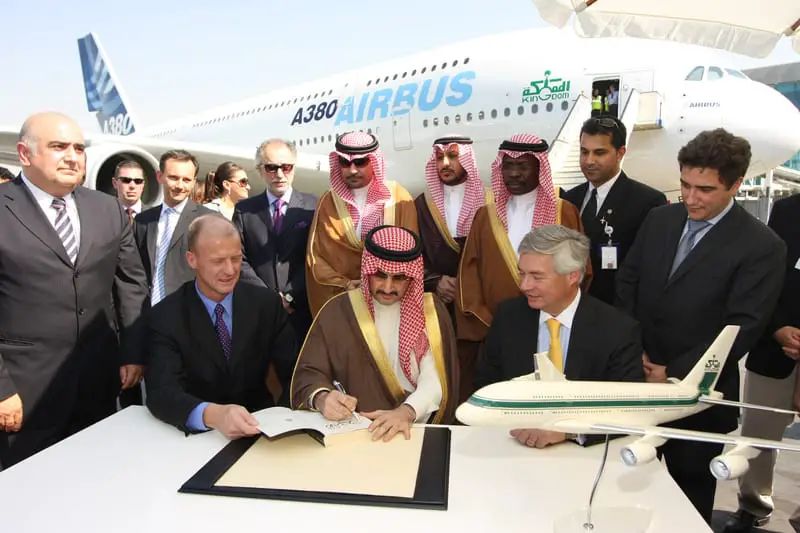 With a cost of around 400 million dollars, Airbus A380 is the most expensive commercial aircraft selling aircraft. The price will be raised to over $500 million by the lavish modification of the prince. If you have believed that the Prince's 747 is excellent (6th in our list), wait until you're told that the new Airbus A380 is also known as the "Flying Palace".  The aircraft is expected to have a concert hall, a Turkish bath, a Rolls-Royce garage, and even an electronic mattress prayer room, which rotates automatically towards Mecca.
1. Air Force One – $660 million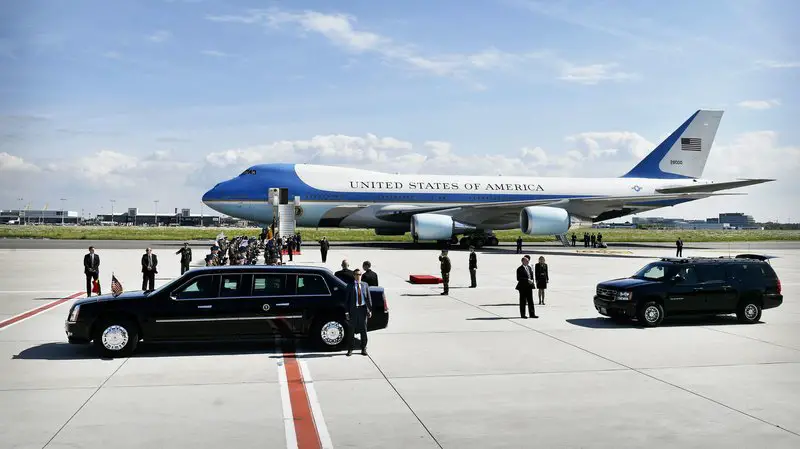 Although the term "First Air Force" refers technically to all planes carrying the President, the term 'Air Force One' more usually refers to the Boeing 747-200B which is reserved for our president and first lady. In addition to a medical suite, two galleys, and rooms for the President's entire staff and guests, the 4000 square feet three-decker jet features a multi-room suite for the President. The jet is also an electromagnetic pulse (EMP) protection and mid-flight refueling.