Top 10 Largest Aircraft Carriers in the World
10. Juan Carlos I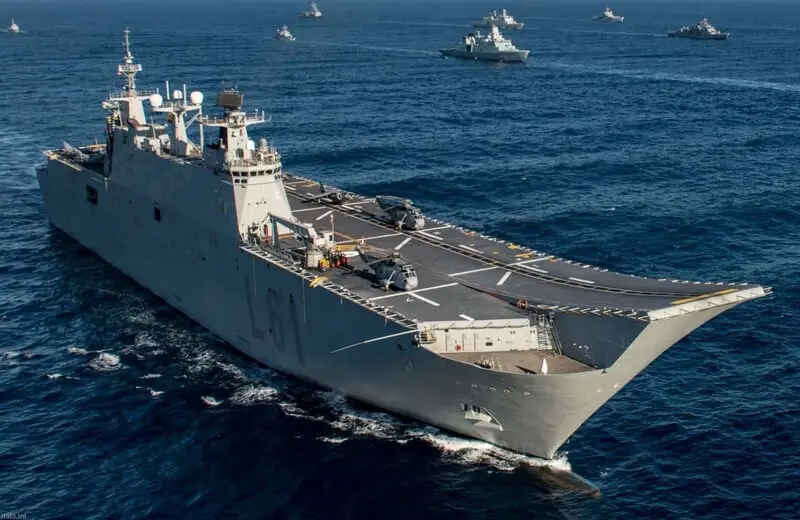 Juan Carlos I also knew as Landing helicopter dock that is used for multiple-purposes i.e., for amphibious and relief operations. Like other aircraft carriers, the ship has ski jump for the Stovl operations and equipped with AV-8B Harrier II attack aircraft. It uses diesel-electric propulsion connecting the diesel and the gas turbine power plant to a pair of azimuthal pods. The capacity of the ship is 900 personnel with equipment and support systems for 1200 personnel. By using the light vehicles bay as an additional storage zone, it carries nearly 30 helicopters. Also, an Anti-missile close-in system is planned to be equipped in it.
9. Cavour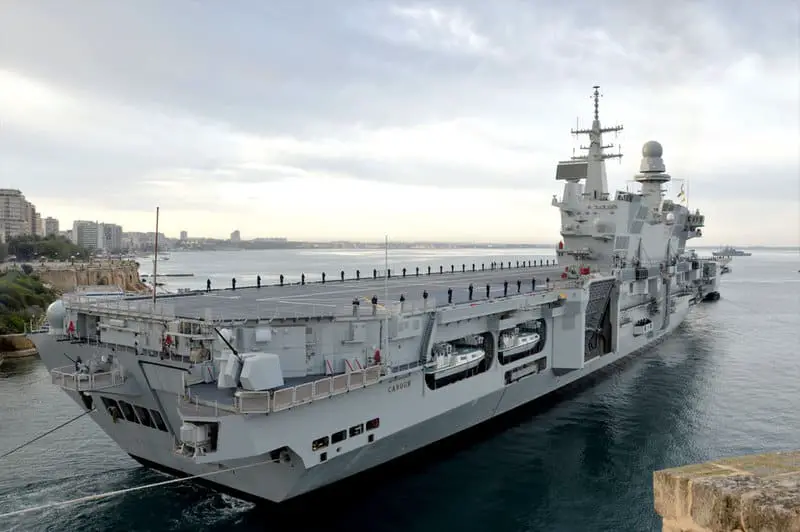 Cavour is designed to combine the fixed-wing named V/STOL and helicopter for its air, control, and command operations. The ship has high flexibility in operations as it can carry out the aircraft carrier functions as well as can transport wheeled and tracked vehicles in civil and military missions. The Hangar of the aircraft can accommodate 24 battle tanks and 100 light vehicles. It can support 4 LCVP landing craft out of which two are 30t elevators and 2 are 15t. The Vessel is equipped with flight decks that are used for the operations of the helicopters and short launch as well.
8. America-class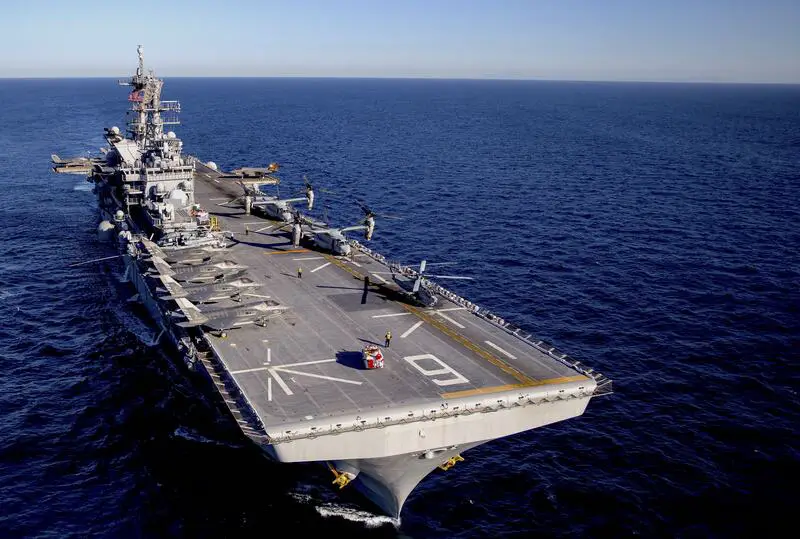 Marine Corps claims that this new type of carrier-class is an unpredictable force against an enemy of war.
The class has to be supported by AV-8B Harrier II or F-35 Lightning II Aircraft V/STOL aircraft and several attack helicopters and MV-22B Osprey V/STOL transport aircraft for Marine Expeditionary Units.
The 840 feet long, Wasp and America-class ships can take a Marine landing force or two fifth-generation jet squadrons.
To replace the USS Peleliu of the Tarawa class, The U.S. commissioned the first of these warships in 2014.
Tough only helicopters and V/STOL aircraft can be carried, the USS America, with a displacement of around 46,000 tonnes, similar to the French aircraft carrier Charles de Gaulle and the Indian Vikramaditya.
7. Charles de Gaulle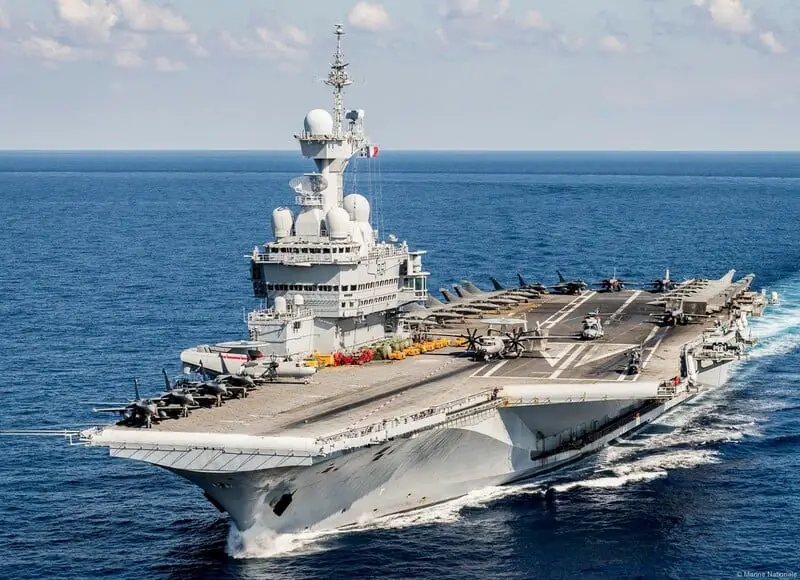 Charles de Gaulle carries AS532 Cougar helicopters for combat rescue and search, Hawkeye aircraft, modern aster missiles, and electronics. The carrier can carry up to 30 aircraft and the primary power is provided by the Rafale-M multi-role fighter jet. The main feature of the carrier is it has the ability to operate E-2C Hawkeye airborne control planes and early warnings. It holds the capacity of 800 commandos and 500 tonnes of ammunition. There are several improvements made which include the installation of the new propellers that allow getting the speed of 50km/hr. Aircraft were also upgraded to allow the operations of the new nuclear and cruise missiles with which the satellite communications bandwidth will also be increased.
6. INS Vikramaditya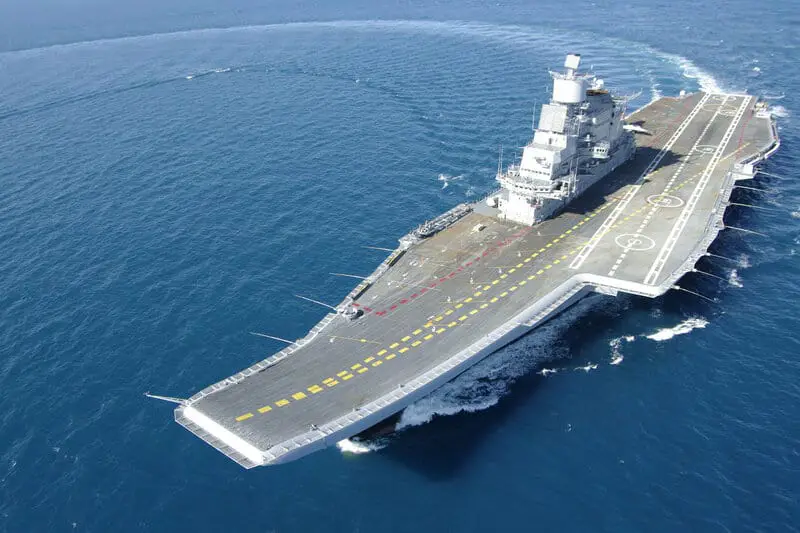 INS Vikramaditya is a modified form of Kiev-class aircraft carrier that has been extensively renovated with new propulsion systems, sensors, flight deck, and hull sections. It has the capacity of carrying over 30 aircraft consisting of the Kamov 31, Kamov 28, Chetak helicopters. Designed with the Resistor-E radar complex which is an automated system that provides the services of air traffic control, landing, and short-range navigation for ship-borne aircraft. The combat systems are controlled by the Lesorub-E that gathers the data from sensors and data links. Along with other subsystems, provides the navigation and flight data that operates at long distances from the carrier.
5. Liaoning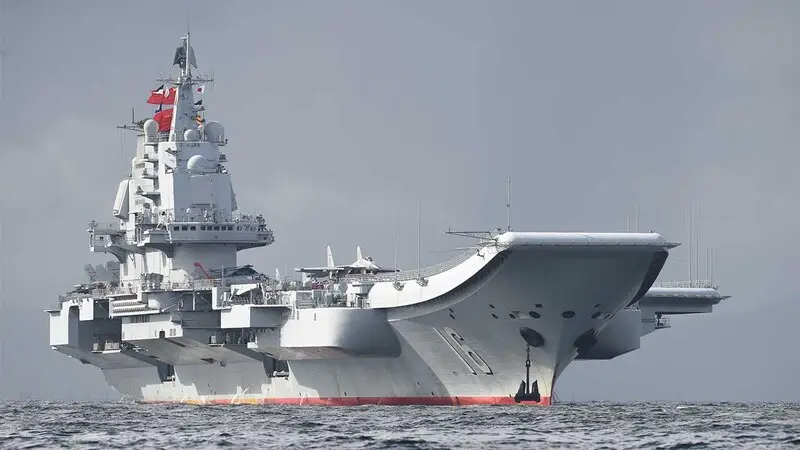 Liaoning is a type 001 aircraft carrier that can carry 2 Harbin Z-9C rescue helicopters, 24 Shenyang J-15 fighters, 36 aircraft, 6 Changhe Z-18F ASW helicopters as well. Liaoning aircraft supports the aircraft approach for the Soviet aircraft carriers which supported large surface combats, nuclear submarines, and performing anti-access roles that are similar to the balanced combat. The air wing needs support from shore-based aircraft like ASW and AWACS aircraft. Apart from the aircraft, ships are designed to carry Granit anti-ship cruise missiles. It is equipped with only air defense weapons and makes use of it for surface attacks.
4. Admiral Kuznetsov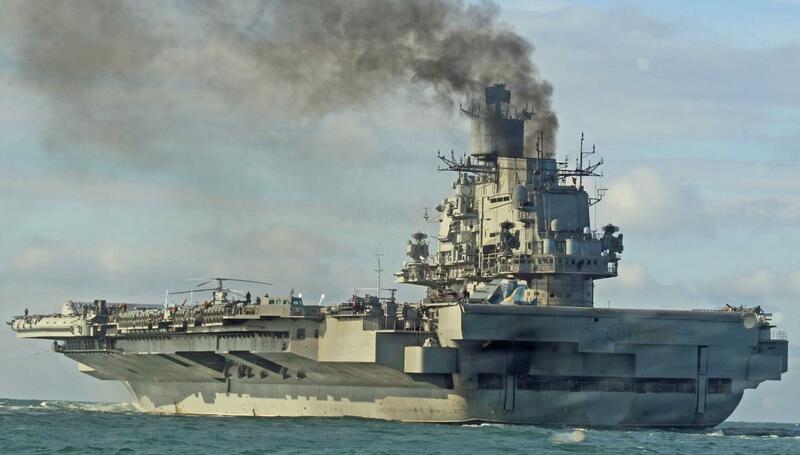 The Admiral Kuznetsov carrier can carry around 24 helicopters and 26 aircraft on both the flight deck and under the deck as well. The main propulsion unit is made of the boiler and turbine system which comprises the 4 steam turbines each with a capacity of 50000 horsepower. The carrier warship is equipped with 6 diesel and 9 turbine generators with a capacity of 1500 KW. Its operating range is 3850 miles at 29 knots speed and the capacity of the crew is around 2000 persons. The aircraft carrier is armed with P-700 Granit missiles which are as powerful as the strike weapons.
3. Queen Elizabeth Class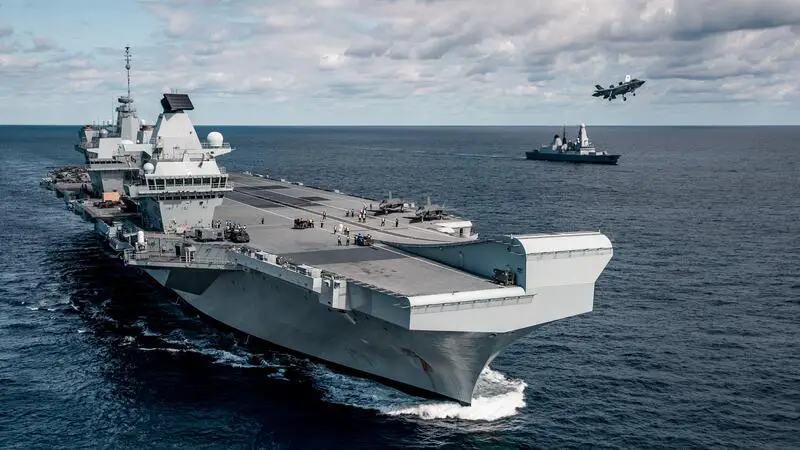 Queen Elizabeth Class is a class of HMS Queen Elizabeth and the HMS Prince of Wales which are two aircraft carriers weighing 33 tons each. The ships will have a Carrier Airwing which has the capacity to carry up to 40 aircraft but also can carry 50 at the full load and 36 new F35-B Lightning II fighter jets. Engines are made by Rolls-Royce and 48000 hp will be generated by the Marine Trent MT30 gas turbine units. As there is 8000 km of fiber-optic cable, the crew members will have internet access on the board. It is equipped with long-range radar that has the ability to track up to 1000 aerial targets.
2. Nimitz Class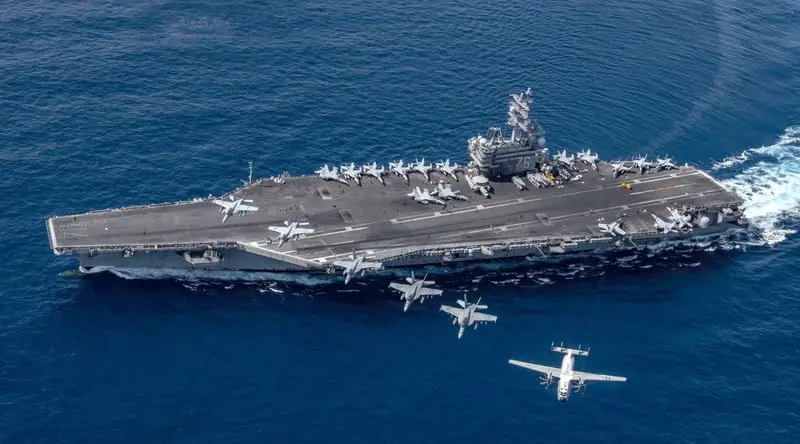 Nimitz Class is in service which is a class of 10 nuclear-powered aircraft. Nimitz class entered the fleet in the year 2017 and is full-loaded displacement over 100000 tons with over 6000 personnel of both crew and aircrew. The carriers use 2 A4W pressurized water reactors that drive propeller shafts which can maximum speed of 56km/hr and power of 190 MW. It will also have AN/SPY-6(V)3 EASR which is being developed by Raytheon. As it uses nuclear power, the ships have the capability of operating for 20 years without fueling again and can have over 50 years of service life.
1. Gerald R Ford Class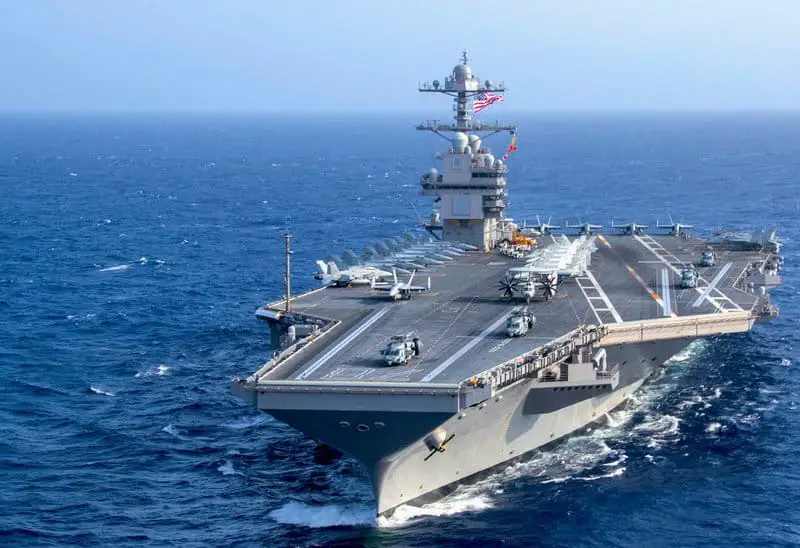 Gerald R Ford Class is being built that consists of hulls that are similar to the Nimitz class but have the technology named Electromagnetic Aircraft launch system that reduces the operating costs. Built with the technology of advanced arresting gear, updates RIM-162 evolved sea sparrow missile and has features to reduce the radar cross-section. Carrier will be capable of carrying up to 90 aircraft which includes heavy and advanced aircraft as well as air and combat vehicles without the persons in it. It also has a Close-in weapon system which is a Rolling Airframe Missile (RAM).