10. Gerhard Richter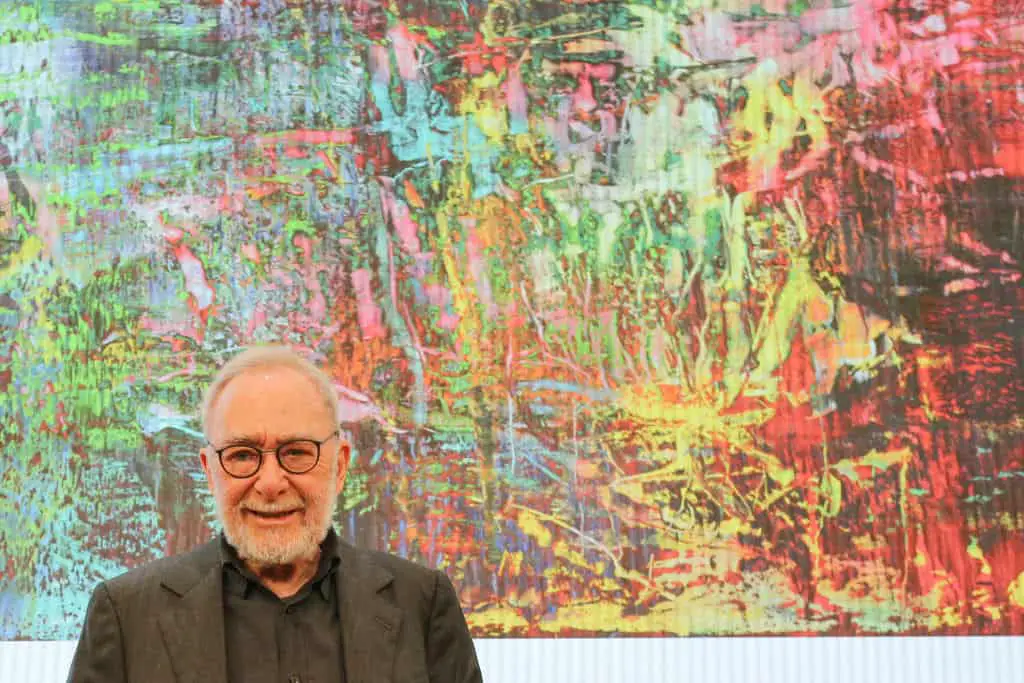 Gerhard Richter is a German visual artist.
In addition, Richter produced abstract and photoreal paintings, as well as glass pieces and photographs.
He is widely considered to be one of Germany's most important contemporary artists and several of his works have auctioned record prices. Richter got a few record sales in 2011 with a 1997 painting which worth was about $9 million but fortunately for him was sold for about $20.8 million.
His fortune also led him to sell a 1987 painting in 2001 for about $783,106 bringing in about $18 million, at-least twice of the amount which he expected for his paintings. Those two great sales increased his total assets up to $40 million.
9. Antony Gormley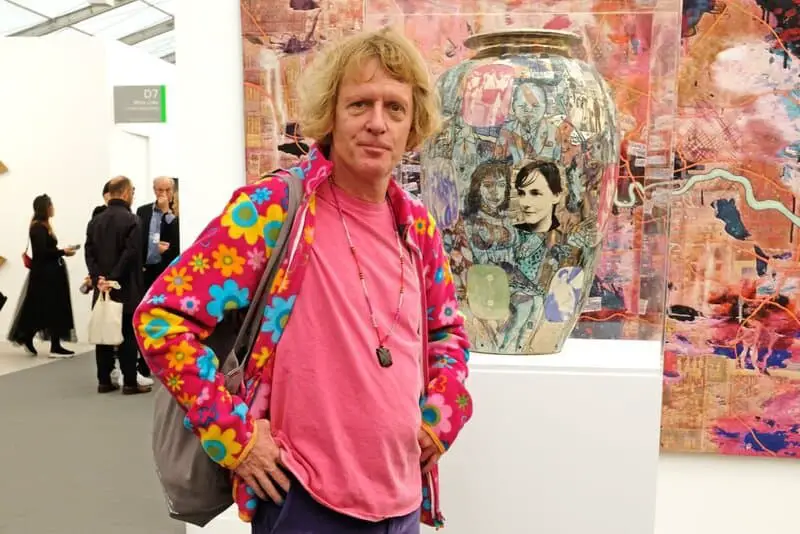 Sir Antony Mark David Gormley is a British sculptor.
8. Takashi Murakami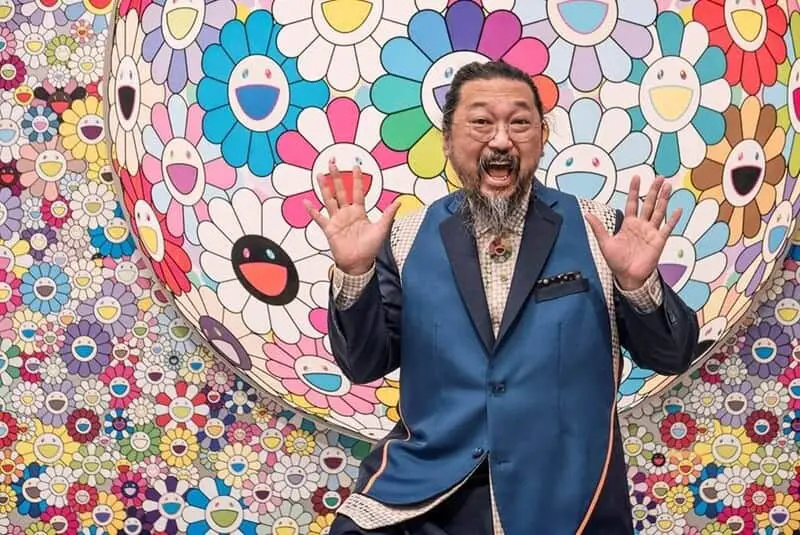 Takashi Murakami is one of Japan's most prominent and significant artists. Murakami's influence in Japanese art is that of Andy Warhol's in American artspace, he is known to spread and promote pop art strategies in an unorthodox way unseen by any American critics and artists.
 He has earned his net worth from his artworks and his collaboration in a series of handbags with the fashion brand Louis Vuitton. He first aspired to work in the animation industry and so he studied the drafting skills required to become an animator at the Tokyo University of Arts.
7. Andrew Vicari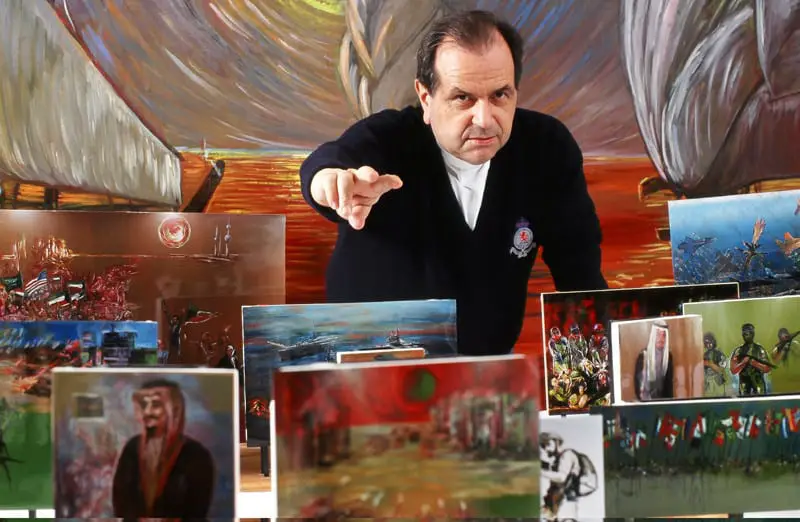 Andrew Vicari was a French Welsh painter, who gained popularity in his career for his portraits of renowned people. Although not widely known in his country, Vicari was recognized in 2004 as Britain's richest living painter. He is famous in Saudi Arabia for his portraits of the Royal Family. Prince Khaled acquired 125 paintings from Vicari from the First Gulf War in 2001, worth £17 million. At the moment, Andrew Vicari works and lives in his studio outside Nice, France. In Monte Carlo and Riyadh, he also owns an apartment.
6. David Choe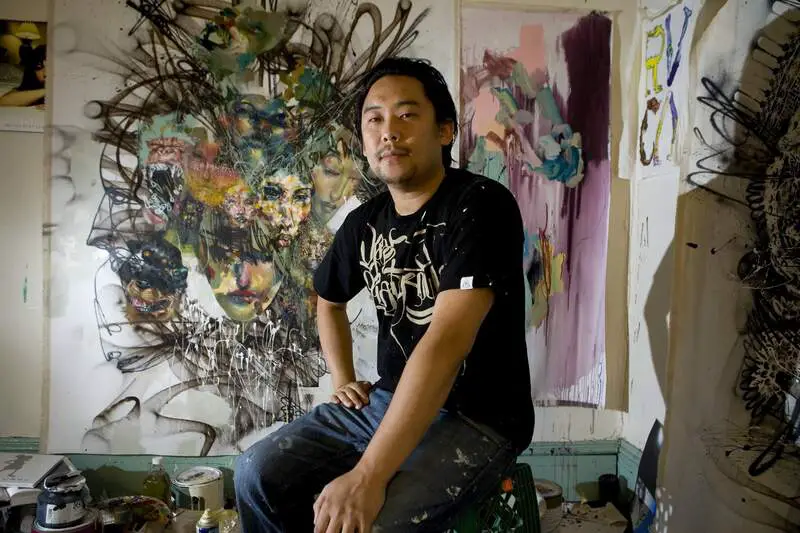 David Choe is an American artist, graffiti artist, and graphic novelist.
In the early 2000s, David's graffiti work captured Facebook President Sean Parker's eye. Parker hired him to decorate the walls of Silicon Valley's Facebook headquarters. Choe told Parker that he wanted $60,000 when it came time to negotiate his fees. Parker agreed but proposed to take his fee the company's stock rather than cash. It was a very intelligent recommendation.
Now, thanks to its increasing stock on Facebook, David Choe estimated the net value of $300.0 million in 2020. Choe remains one of the richest artists in the world, thanks to his Facebook holdings.
4. Jasper Johns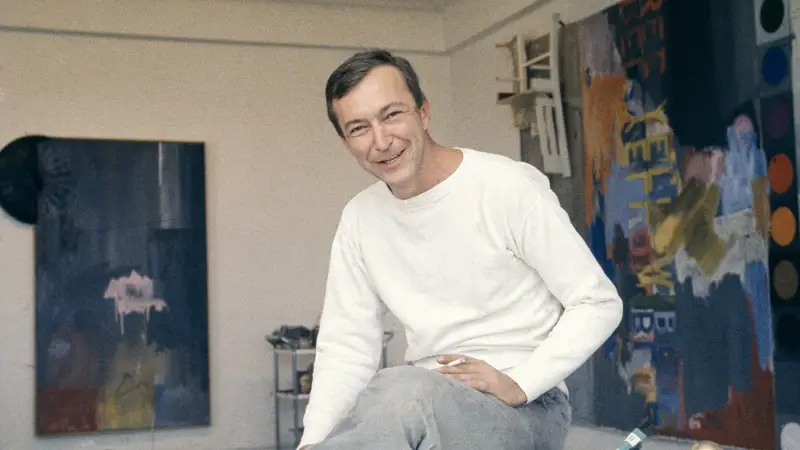 American painter, sculptor, and printmaker, Jasper Johns' works are associated with abstract expressionism, Neo-Dada, and pop art.   He is famous for his portrayals of the American flag and other US-related topics. Jasper Johns is the only living artist who sells only paintings, but according to Wealth-X Johns has a net worth of $210 million, according to the company Bloomberg-Businessweek. Metropolitan Museum of Art in New York bought his work White Flag for $20 million. It is nothing compared to his work False Start sold to collectors Anne and Kenneth Griffin for $80 million in 2006.
3. Damien Hirst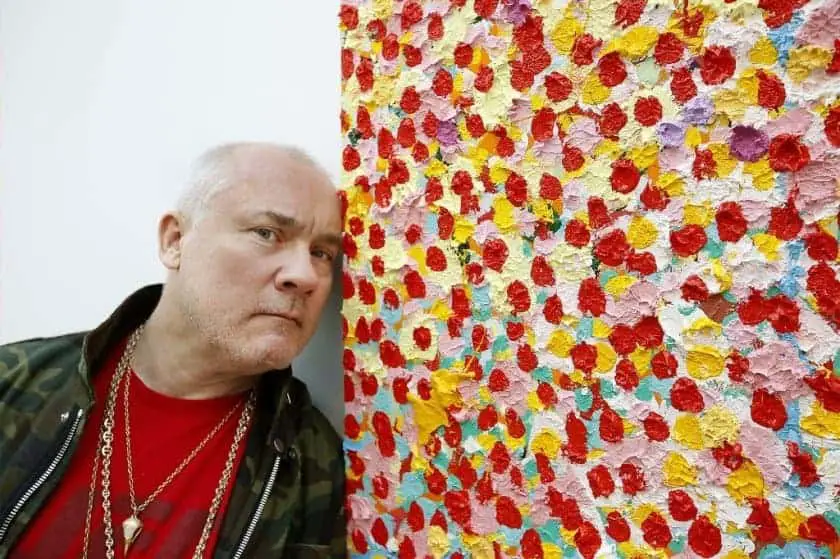 Damien Hirst is an English artist, art collector and entrepreneur. He is one of the Young British Artists that in the 1990s dominated the UK art scene. He is the richest living artist in the United Kingdom, and his wealth in Sunday Times Rich List 2020 is estimated at $384 million.
2. Ed Ruscha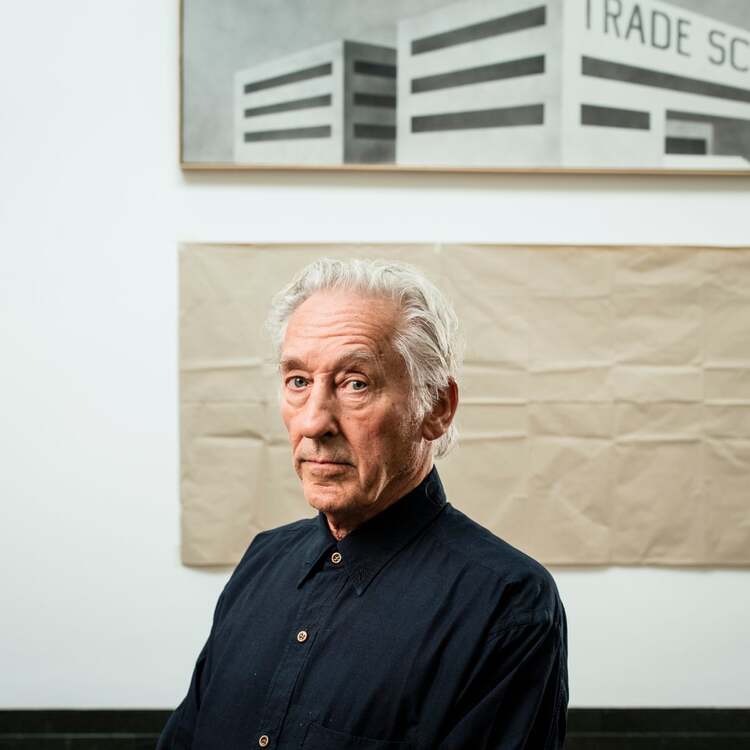 Ed Ruscha is an American Pop Art Movement artist. In painting, printmaking, drawing, photography, film, he has been working in the media. In Culver City, California, Ruscha lives and works.
For almost six decades, Ed Ruscha's life and art were enjoyed as a glittering celebrity. The artist made and printed the Hollywood iconic sign and the Fox logo of the 20th century in the '60s. Last fall Ruscha was drawn to a different cultural sphere by the reported purchase of his Hurting the Word Radio #2 (1964) by Jeff Bezos, the richest man in the world, for a record $52.5 million.
1. John Currin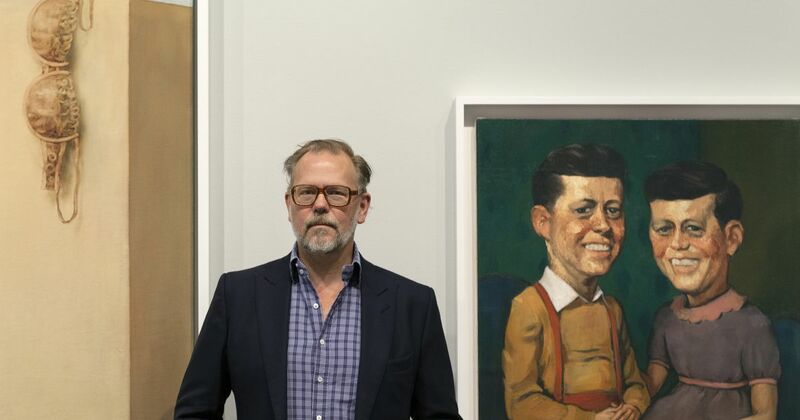 John Currin is a New York-based US painter. He is best known for his satirical paintings, which deal technically skilfully with provocative sexual and social topics. John Currin's painting and art career are very rich because he emerged as one of the world's richest painters. His net value of $1.43 billion is estimated.