Meenakshi Temple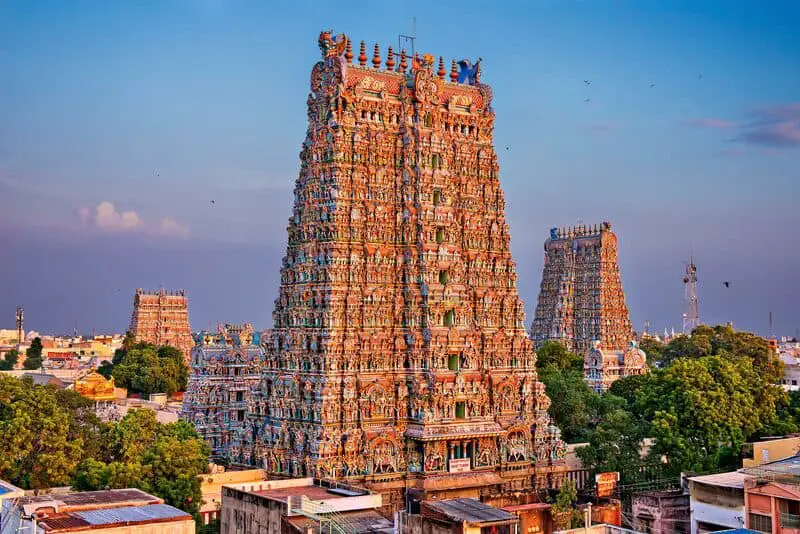 Meenakshi Temple is one of the few temples in India that receives 20-30 thousand visitors every day, bringing in roughly $60 million each year. Around 33,000 statues are enshrined in the temple's periphery. The temple's main deity is Goddess Meenakshi, Sundareshwar's (Lord Shiva's) wife. The temple has fourteen gopurams, ranging in height from 45 to 50 meters. Two golden vimanas adorn the temple, adding to the picturesque splendor of this famed Hindu shrine. The Meenakshi Temple is thought to be worth 6 crores. To express their appreciation and devotion to God, worshippers donate sacks of gold, silver, and diamonds.
Kashi Vishwanath Temple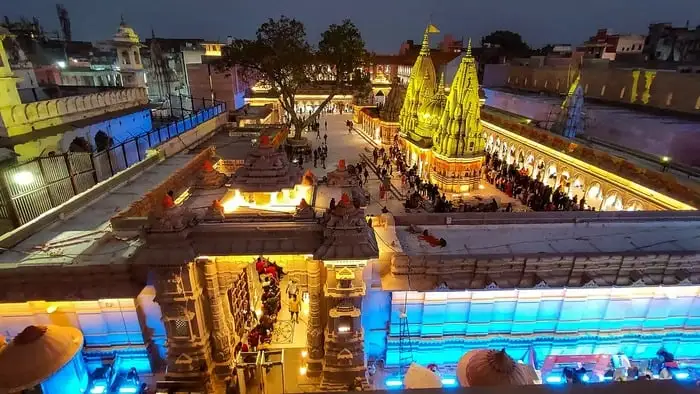 The Kashi Vishwanath Temple is one of India's most renowned holy locations, despite being stolen and ruined numerous times in the past. Every year, it is estimated that around 3 million domestic and 2 lac international tourists visit this temple. This temple receives roughly Rs. 4-5 crore in annual donations, making it one of India's wealthiest temples. This temple has three domes, two of which are gold-plated.
Vaishno Devi Temple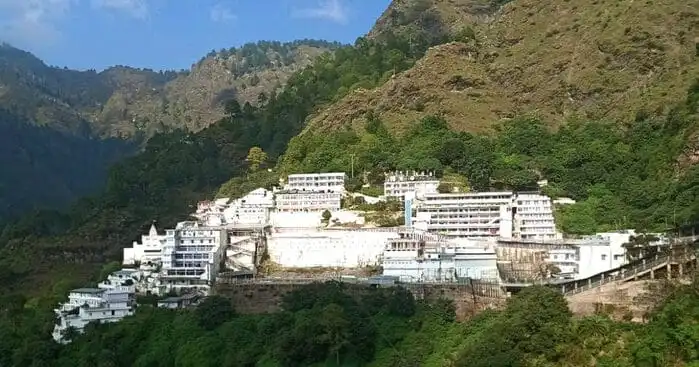 The beautiful Vaishno Devi Temple in Jammu, located at an altitude of 5,200 feet inside a million-year-old cave and just 14 kilometers from Katra, attracts over 10 million pilgrims each year, hence it is also the second most visited temple after Tirupati. Goddess Vaishnavi is honored. Over the course of five years, the temple has amassed 1.2 tons of gold and received hundreds of kilograms of gold as contributions. Every year, the temple is believed to receive INR 500 crores in donations, making it one of India's wealthiest temples.
The Temple of Jagannath, Puri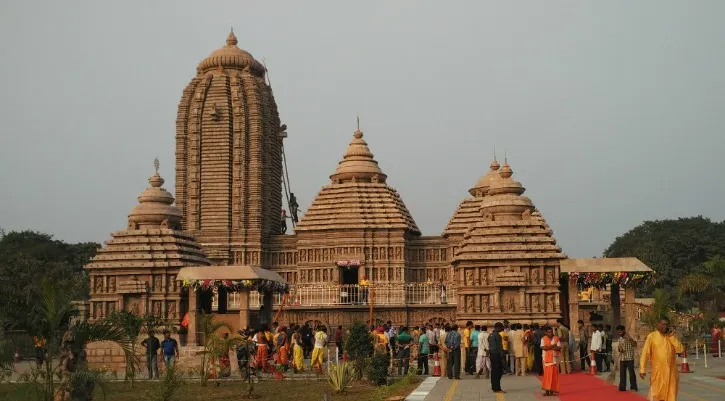 It is yet another magnificent temple in India, with a strong religious significance. According to a report from 2010, Lord Jagannath Temple had a bank deposit of more than 150 crore. During the festive season, the temple receives large donations of roughly Rs. 15,000 to 20,000, which double by six. Every day, over 30,000 worshipers visit this shrine, with around 70,000 visiting during the holiday season. A European devotee reportedly gave the temple 1.72 crore rupees as a gift. A vacation to Puri would be completed without a stop at this venerated shrine.
Golden Temple, Amritsar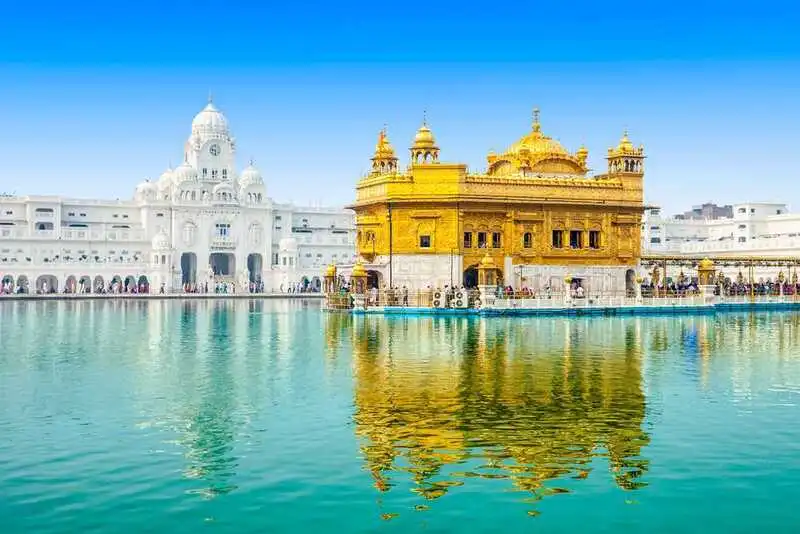 Harmandir Sahib, or Golden Temple, is the most prominent religious center of the Sikh community, attracting visitors from all over the world due to its stunning golden color and exclusive architectural beauty. This spectacular golden shrine has gold and silver ornamentation and a beautifully lighted golden dome that makes it look formidable at night. The temple has a divine aura thanks to a mix of Indo-Islamic and Indo-European touches. The temple's canopy is fashioned entirely of gold. The sacred book of Guru Granth Sahib is put on an altar decorated with rare diamonds and valuable stones. On a daily basis, it is estimated that 40,000 people seek blessings at this sacred sanctuary.
Siddhivinayak Temple, Mumbai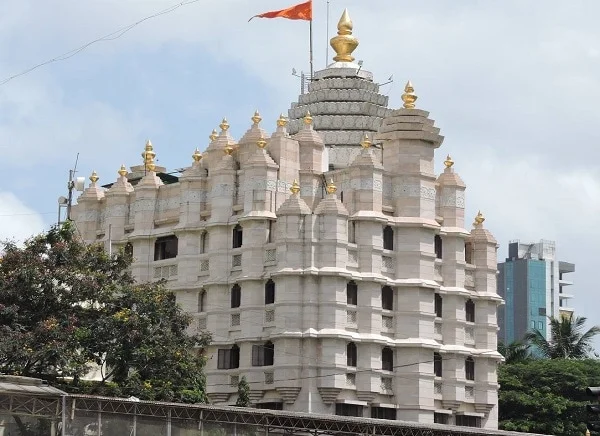 Siddhivinayak temple is a prominent Hindu temple in Maharashtra that houses the sacred idol of Lord Ganesha. Since the early 1900s, pilgrims and tourists have visited this temple. Once a tiny brick structure, it is now Mumbai's richest temple and home to a large number of worshipers. However, unless you arrive early enough and on the correct days, you may find yourself stuck in a line for hours. It is worth seeing for its stunning architecture and handling of pilgrims within. Every day, tens of thousands to two lakhs of visitors throng here. Lord Ganesha sits beneath a gold dome, and the temple has accumulated 158 kg of gold contributions worth USD 67 million, making it Mumbai's richest temple, collecting approximately 125 hundred crores annually.
Shirdi Sai Baba Temple, Shirdi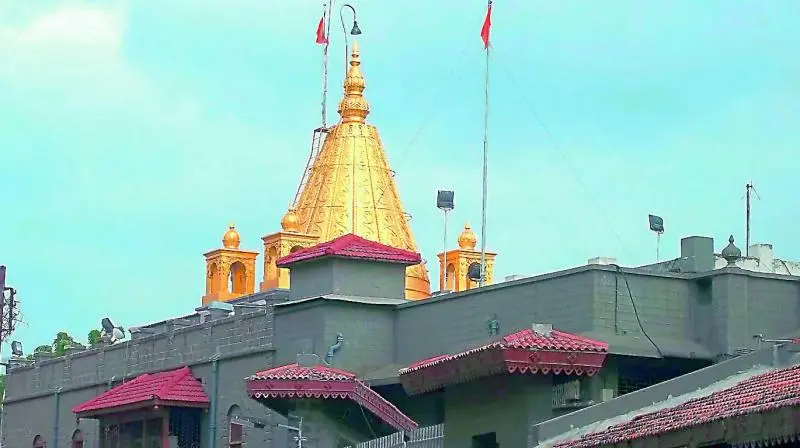 Sai Baba of Shirdi has millions of devotees around the world and is recognized for assisting the poor. According to reports, the temple has collected around Rs 2,000 crores. According to estimates, the temple's bank account has about Rs 1,800 crores, as well as 380 kilograms of gold, 4,428 kilograms of silver, and a considerable sum of money in dollars and pounds. Because of the staggering figures listed above, this temple is a viable candidate for the title of the richest temple in India.
Somnath Temple, Gujarat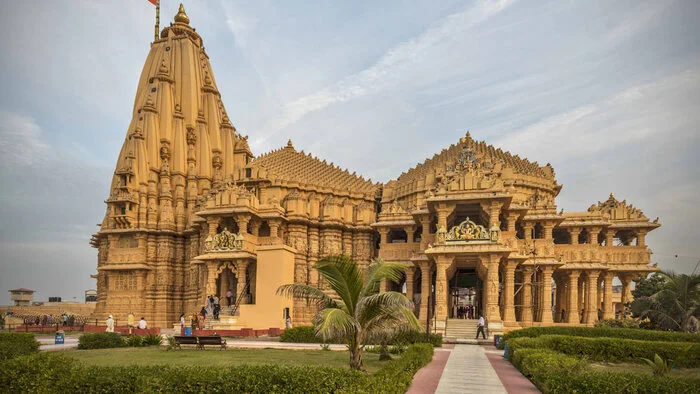 Somnath Temple, which has been robbed and demolished by invaders seventeen times for its brimming gold and silver reservoir, nevertheless has enough assets to be considered one of India's richest temples. This religious place is a traveler's joy because of its unique architectural design, tremendous religious significance, and use of superior scientific methods in its creation. Despite the fact that its assets are unknown, this temple owns 1700 acres of land, making it one of India's wealthiest temples.
Tirumala Tirupati Temple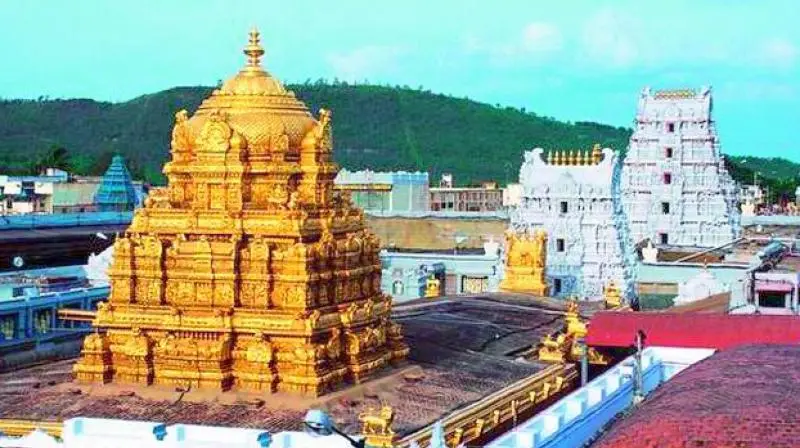 Sri Venkateswara Swamy Temple at Tirupati, established in the tenth century, is one of the world's most important religious pilgrimage destinations. Every day, an average of 30,000 tourists pay USD 6 million to the temple, according to a government website. Every month, that adds up to 180 million, which adds up to – a figure that doesn't fit in the calculator – every year! It is currently valued at over 900 crores (as of last year) and contains 52 tons of gold jewelry. Every year, the temple deposits around 3000 kg of gold donated by pilgrims in contribution boxes with nationalized banks as gold reserve deposits.
Padmanabhaswamy Temple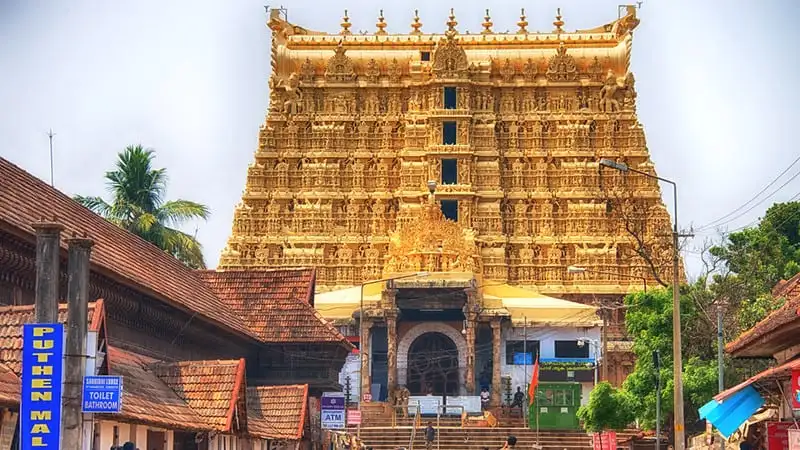 India's temples showcase the country's diverse religious past. The Sri Padmanabhaswamy Temple is located in Thiruvananthapuram's city center. The former royal family of Travancore manages this temple, which is devoted to Lord Vishnu. It is beautifully designed in the Dravidian style. The idol of Padmanabhaswamy is the temple's main attraction. Lord Vishnu is seated on Ananthan, the celestial snake, in a reclining pose. This shrine is the source of the city's name. Gold, gold idols, ancient silver, emeralds, diamonds, and brass are among the temple's riches, which amount over 90,000 crores. Two golden coconut shells encrusted with precious stones are also included in this assortment.