Top 10 Slowest Cars in the World
Fiat Qubo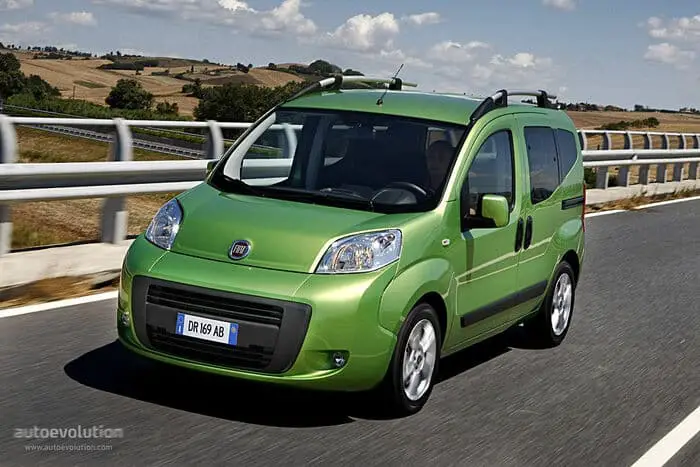 One of Europe's slowest cars is the Fiat Qubo Natural Power 1.4. It is powered by a Fiat FIRE-series gasoline engine that produces 76 horsepower. Even with that much power, the automobile takes 17.7 seconds to reach 60 mph from a standstill. It can reach a maximum speed of 92 mph. Small firms generally utilise this vehicle as a delivery van. It has a five-speed manual transmission and has front-wheel drive. It has outstanding cabin amenities. Inside the cabin, there is a 5-inch touch screen as well as a six-speaker stereo system.
Smart CDI
The Smart CDI is a rear-wheel-drive automobile with a rear engine. A 45bhp turbocharged diesel engine with semi-automatic gearbox power the automobile. It can sprint from 0 to 60 mph in about 19.5 seconds. It is a two-seater drive automobile manufactured by Daimler AG. Making this car cost Daimler $4 billion in lost revenue. When you're trapped with this car, you haven't many options. So sit back, relax, and take in the beauty surrounding you.
Aixam Coupe
The Aixam coupe is a light 'quadricycle' two-seater produced in France. You need not need a driver's licence to drive this car in France or the United Kingdom. Yes, that's how slow it is. The sole prerequisites are that you must be at least 16 years old and have passed a regular moped test. The car's top speed is likewise electronically limited to 30 mph. Hence you can say that walking or even riding a bicycle is better than this. The body style of this vehicle is Coupe, 2 Doors, 2 Seats, and the engine is a 400 cc two-cylinder diesel engine with 5.6 horsepower. This car measures 118.11 inches in length and 59.06 inches in width, with a curb weight of 425 kg.
Hindustan Ambassador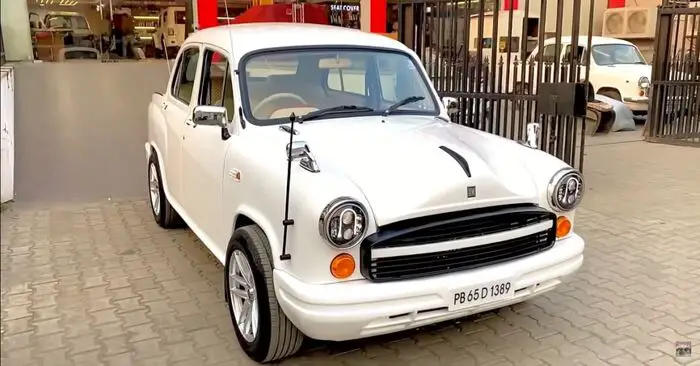 Hindustan Ambassador was an Indian car produced by Hindustan Motors. It was manufactured from 1958 to 2014, with few advancements and alterations made. It became extremely famous in India, earning the moniker "The King Of Indian Roads" due to its popularity. It is one of India's vintage automobiles. Despite its popularity and extensive range of models and variations, the top speed of 140kph (87mph) makes it a slow car to drive. The automobile takes 28 seconds to accelerate from 0 to 60 mph. These 56-year-old automobiles can only be found in India. A 1.5-litre diesel engine powers this vehicle.
MIA Electric Car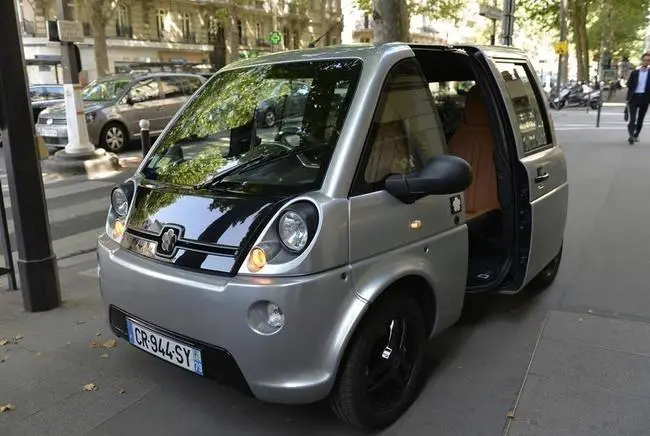 The MIA electric automobile is, in fact, the world's slowest four-wheeled (so-called) vehicle. It has a top speed of 30 mph and a range of 80 miles, but production was halted due to financial difficulties. The body is built the same way as a minivan and has ample room for three passengers. An electric motor with an 8 kWh and a 12 kWh battery pack powers the three-seat hatchback. The exterior design was also rather appealing, with a pleasing colour palette that comprised colours like red or blue-green over white primer body panels, giving it a strong visual presence despite its modest size.
Chevrolet CMV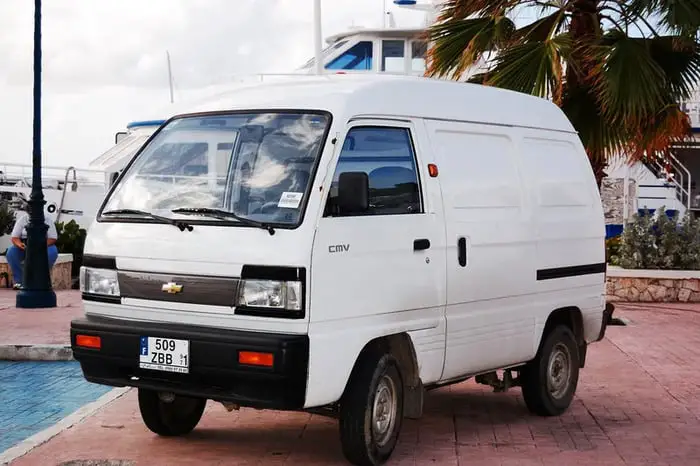 The CMV functions just as it appears, which is uninteresting. Suzuki came up with the idea for the compact, practical van back in 1961. A modest 796cc, 0.8-litre 3-cylinder engine with a maximum output of 37hb powers the CMV. The Japanese Kei utility truck, now a Chevrolet, has enough storage space to transport an astounding load for such a small vehicle, but getting there takes some time. The little suitcase accelerates from 0 to 60 mph in 27 seconds. Even though the CMV is a spacious vehicle with plenty of cargo space, its lack of power makes it a drag!
Smart Fortwo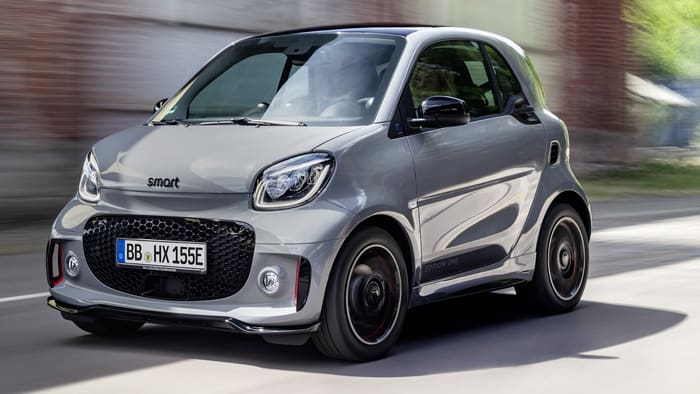 It was dubbed the world's most fuel-efficient production car, and the diesel-powered, rear-engine, rear-wheel-drive vehicle can surely boast about cutting emissions. The automobile emits 88 grammes of CO2 per kilometre, the lowest of any production vehicle. However, despite its attraction to those who face the daily grind of a city commute, you will reach 0-60 mph in about 19.5 seconds. In Hambach, France, this little automobile was put together. In 1998, a turbocharged diesel engine with 45 horsepower powered the Smart Fortwo CDI. It is a two-seater vehicle with a rear-mounted engine. This vehicle has two body styles: a 2-door hatchback and a 3-door convertible.
Tata Nano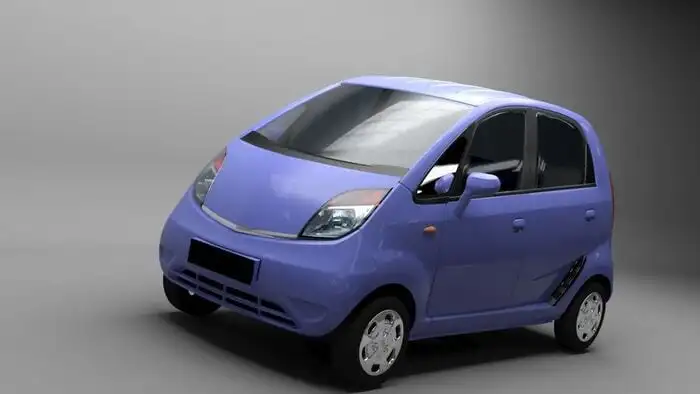 The Tata Nano is the cheapest automobile in the world but also one of the slowest. Are you taken aback? Don't be that way. After a ten-year existence, this Indian-built microcar was discontinued earlier this year. Tato believed that India's increasing middle class needed a low-cost mode of transportation, but the Nano didn't prove to be as popular as expected. Tata cited low market demand as the reason for stopping production after only one generation. Ratan Tata, the company's CEO, had a lifelong dream of launching the TATA NANO. The primary goal of this car's development is to provide the most economical vehicle to every Indian resident. However, because it is an exceedingly tiny vehicle, it takes 29.4 seconds to accelerate from 0 to 60 mph. If fuel efficiency and ultra-compactness are crucial to you, then look no further.
Renault Twizy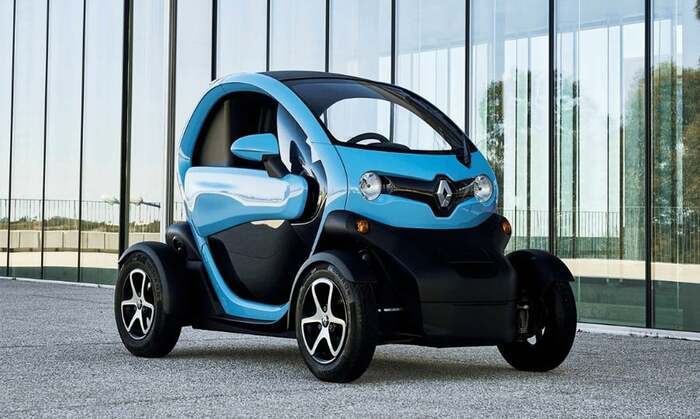 Let's move on to something latest, something you may find as a new car on the market. Renault created the Twizy, a microcar. The Twizy debuted in 2012 and will continue to be produced until 2022. The Renault Twizy is classified as a quadricycle with a cabin. The Twizy is distinguished by its scissor doors, which add to its attractiveness. The Twizy is propelled by an electric motor and has a lithium-ion battery with a capacity of 6.1 kWh. The Twizy's range is predicted to be 50 to 56 miles range. However, with a top speed of only 28 mph, it is one of the slowest cars. As a result, you're unlikely to take the Twizy on the highway.
Peel P50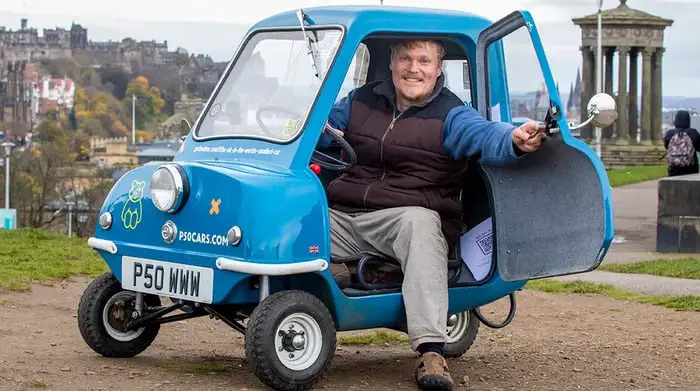 The Peel P50 is not just the world's tiniest car but also one of the slowest. The Peel Engineering Company produced this three-wheeled microcar from 1962 until 1965. Following its other start by Peel Engineering Ltd in 2010, it was officially listed by Guinness World Records as the smallest production automobile ever constructed. Today, a 49 cc four-stroke engine with a total output of 3.35 horsepower provides the power. There's also a 3.08 horsepower all-electric version. How fast can you go from zero to sixty miles per hour? Its top speed is only 30 mph, so that's not even possible. This little cartoon-like car measures 45 inches in height and 41 inches in width. The tagline for this car is "1 adult and 1 shopping bag."