Top 10 Strongest WWE Wrestlers
WWE is the land of giants, men, and women of muscles.
Naturally, a group of young people (kids) expect a certain level of animalistic strength in their favorite star than just cool wrestling moves.
Because it's not a big deal for a wrestling enthusiast to watch a pro wrestler lift an opponent wrestler out of the ground and slam it into a mat as if it's a pillow.
However, there are gigantic beasts that display genuinely amazing feats of heroic strength and athleticism among these well-known freaks of nature.
They are the monsters of men portrayed to face the millions of loving and supporting professional wrestling fans expecting to see something unbelievable.
Here are the top 10 strongest WWE wrestlers:
10. Big Show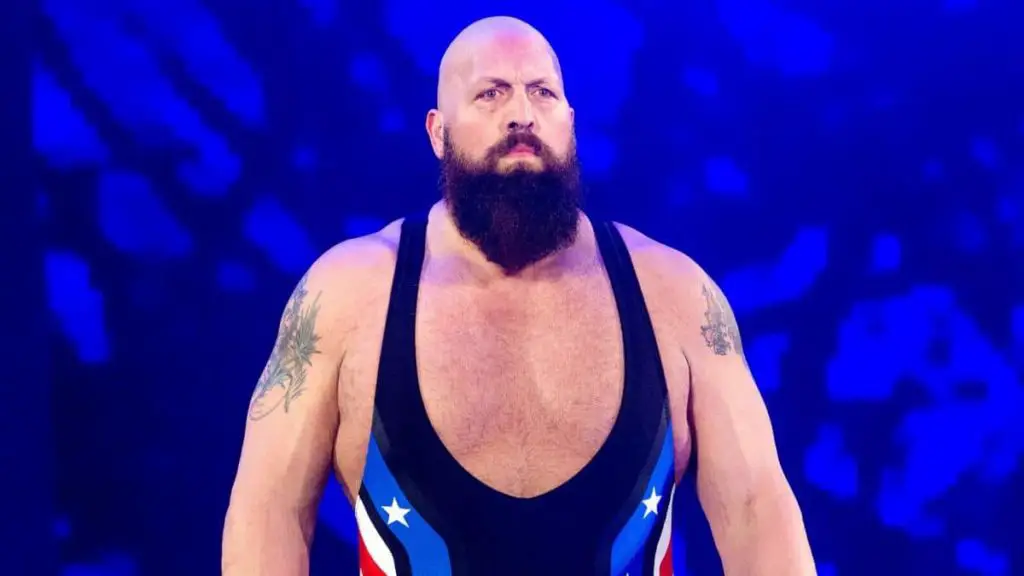 The giant WWE Big Show has haunted the square circle for over two decades.
The tremendously huge world heavyweight champion has become synonymous with incredible power throughout that time.
Of course, much of the attraction of the big show always was his huge, I mean very huge measurements.
His strength, however, is also extremely impressive.
When some superstars in WWE revealed their best bench press results, remarkable superstars such as John Cena and Roman Reigns landed between 445 and 465 pounds. 
At the same time, monsters like Kane, Brodus Clay, Titus O'Neil, and Ryback reached around the neighborhood of 525 to 550.
The best record belonged to Big E, who pressed a whopping 575 pounds (Cena, by chance, watched and called it the best he had ever seen).
Umm, and then there was the Big Show, who casually admitted to pressing "just" 500 pounds for 12 reps. Sweet!
Big Show once in WrestleMania pushed over a jeep driven to the ring by Luther Reigns just by bare hands to show that he could move the marginally much heavier sumo like Akebono.
9. Scott Steiner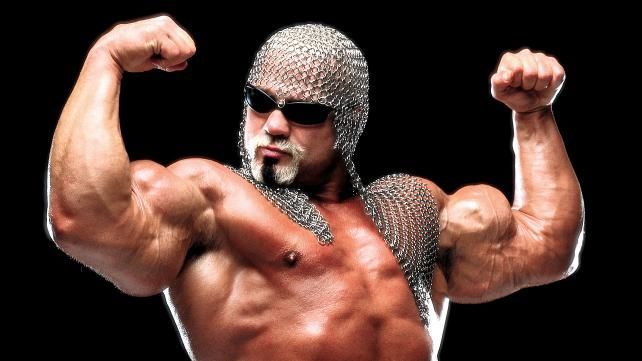 There was only a time when you were happy to hear sirens, "Holla If Ya Hear Me."
The former World Championship Wrestling Heavyweight Champion made his aura feel different from the others in the showdown with a biceps higher than the Himalayas.
"Big Bad Booty Daddy" remains one of the most talented athletes ever to wrestle, one of the freakiest physiques to step inside a ring, or a crazy wrestler with an aggressive, brash gang-member attitude.
Whatever you prefer, 'The Big Poppa Pump' has a very successful wrestling career spanning over thirty years and still in 2020, shows no signs of slowing down anytime soon.
We can best describe Scott Steiner as the Brock Lesnar of the 1990s for younger fans unfamiliar with the former strongest wrestler in the world.
Long before Lesnar became a "Beast," "Freakzilla" was fantastic with crowds for animalism, surprising agility, and impressive aerial wrestling moves, not to mention the decimation of his adversaries with a variety of suplex variations.
8. Big E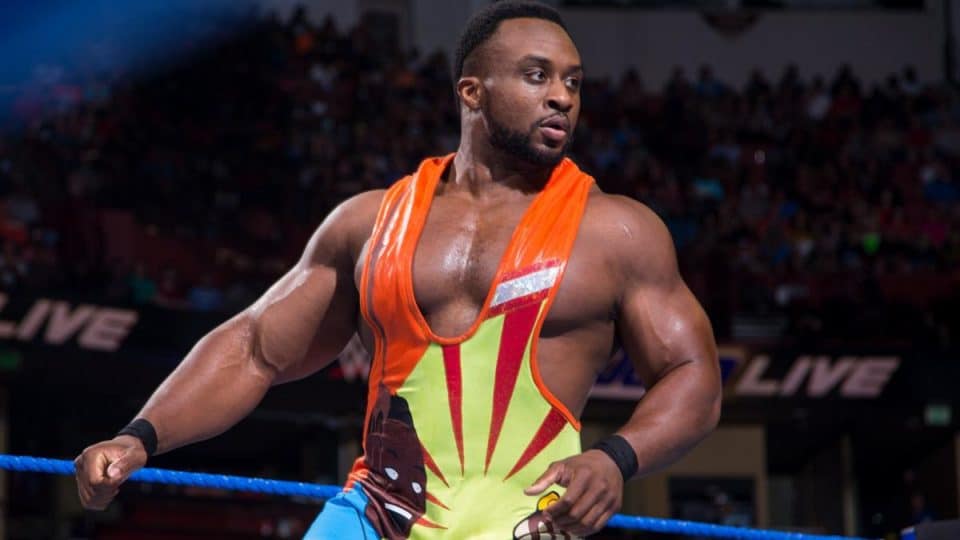 Ettore Ewen is an American professional wrestler and a former football player.
Much of his in-ring signature moves are focused on strength features, including his best signature finisher, the Big Ending.
At 24, Big E broke powerlifting records in his 275-pound weight class, four Florida state records.
At the same event, he also broke the national deadlift record.
Big E squatted a raw weight of 611 pounds, a raw bench press of 490 pounds, and a clean 749-pound deadlift earning a total score of 1,851 pounds.
In 2011 Big E competed in Scranton, Pennsylvania, at the US Powerlifting Raw Nationals.
In that competition, he broke national records (799 raw pounds) and total raw weight (2,039 raw pounds) at that event while competing in the Super Heavyweight Division (+275 pounds).
WWE.com launched an introduction in 2013 on how many original WWE stars can bench.
The Big E's number came at an impressive maximum of 575 pounds, which is remarkable by any standard.
Obviously, there has to be a reason for those massive pectorals.
7. Braun Strowman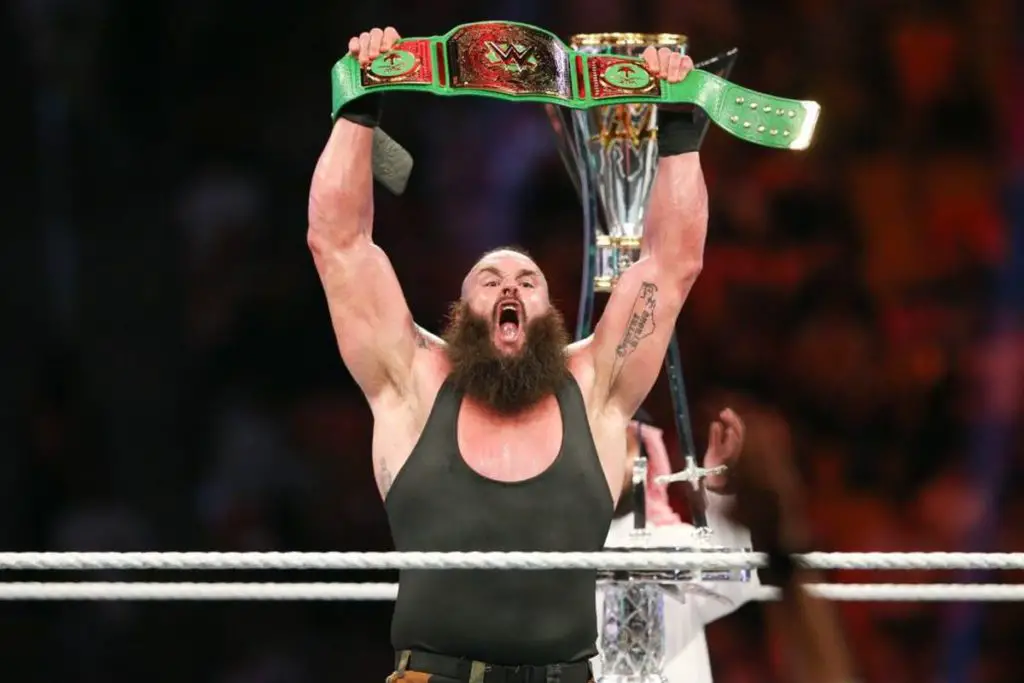 Braun Strowman is a relatively new WWE star, and his popularity continues to grow. 
He is WWE's newest big man to join a long history of wrestling giants alongside The Undertaker, The Great Khali, The Big Show, Mark Henry, King Kong Bundy, Viscera (Big Daddy V), and, of course, André, the Giant.
A man's monstrosity of 6-foot-8 height, 385 pounds became instantly popular as a member of the Wyatt Family, and since then, he has elevated crowds with his immense manhandling power in and around the ring.
Adam Scherr (his actual name) also competed in the 2011 Arnold Amateur Strongman Championships.
He was also in Pro Strongman competitions, but he did not win. His peak weight was 415 pounds, and that isn't WWE's "billed" weight; it is his actual weight.
By eliminating Big Cass, Braun Strowman won the Greatest royal rumble match.
He dominated the square ring over the last two years like nobody else, thanks to his signature move, the power slam.
From destroying Roman Reigns to overthrowing an ambulance, he had done an incredible feat of strength.
Indeed, Strowman is the only person who managed to manhandle Brock Lesnar like no one before did.
6. Bill Goldberg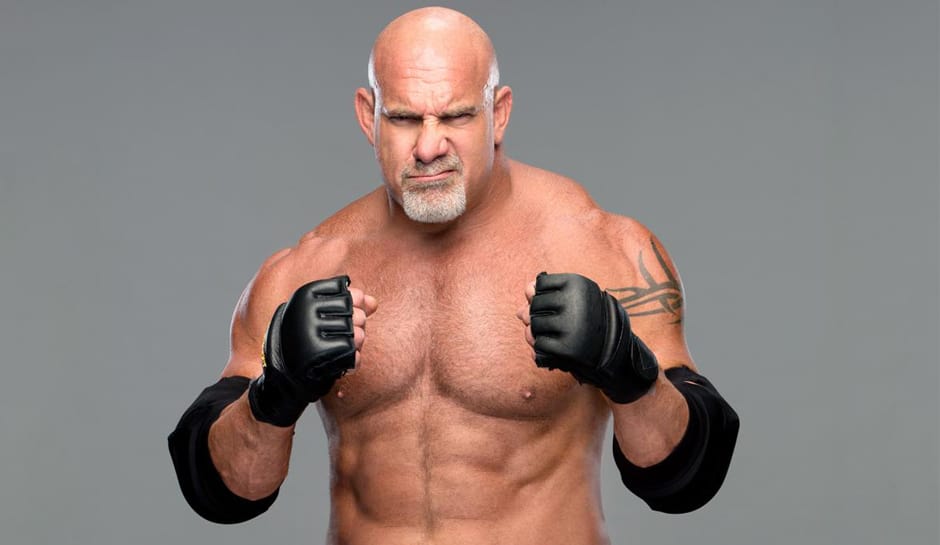 At the peak of the Attitude Era, a fire-breathing gorilla-pressing character, larger than life, emerged, mirrored Stone Cold's appearance, with ten times more intensity.
With an unplanned untouched streak of 173 wins in a row, leaving only destruction and carnage in his wake, Goldberg would run through all his opponents mercilessly.
Very rarely had a performer who was unaware had such a considerable degree of an epic journey.
Former WWE Champion Bill Goldberg is one of the world's most renowned and strongest wrestlers of all time.
In 2018, after his infamous return, WWE inducted him into the 2018 Hall of Fame.
Goldberg once wrestled for World Wrestling (WCW) before World Wrestling Entertainment (WWE) takeover.
Still, in 2023, at the age of 56, Goldberg can give any generation of wrestlers a run for their money.
5. Cesaro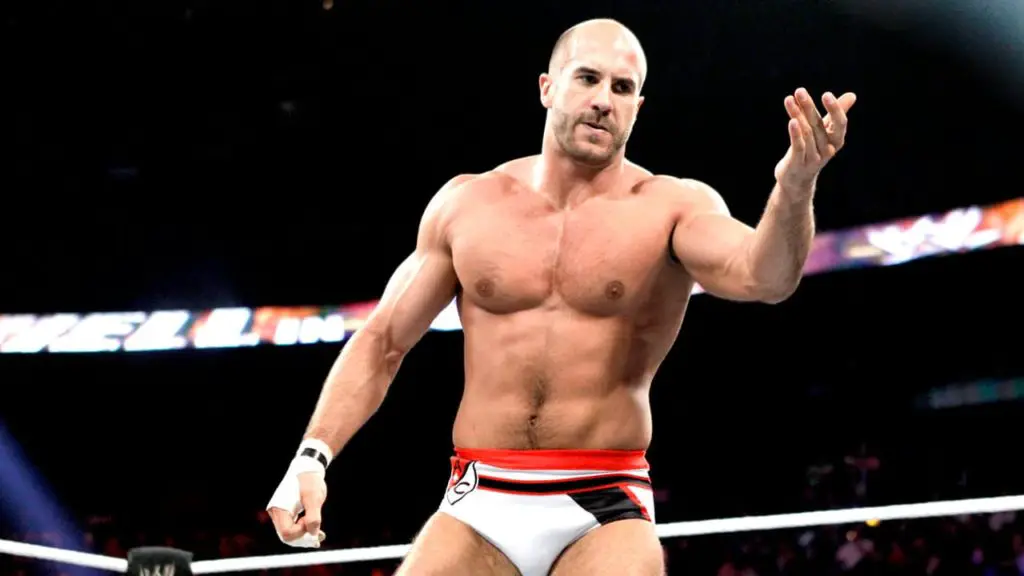 If we consider power-to-weight wise, Cesaro could be the strongest wrestler ever in WWE (and maybe overall). He surprises the fans regularly with his skills and is exceptional inside the squared circle.
No other wrestler deadlifts an opponent from the ground with the same ease and grace as the Swiss Superman, nor do they move their enemies in the middle of the air as if he casually washed out a piece of clothing.
Once Mark Henry said, "Cesaro is beyond naturally strong."
Cesaro once swung the giant wrestling monster, The Great Khali, in his finishing move just like an Olympic athlete performs a Hammer throw.
The "Swiss Superman" has won a spot as a workout partner for power monsters such as John Cena and Sheamus while on the road.
It is excellent training, but it's the strength that you don't expect him to have.
4. Kane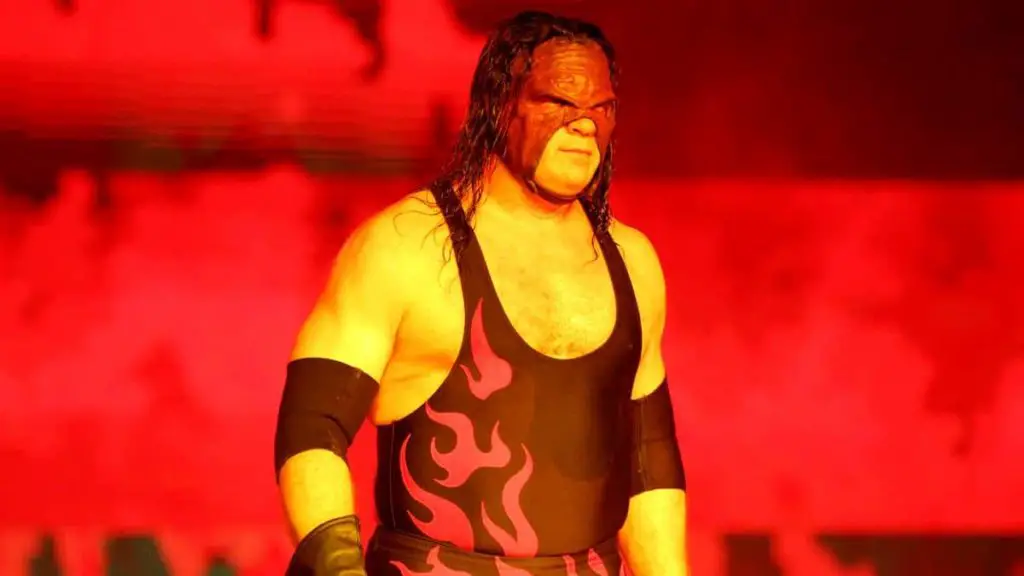 There shouldn't be any surprise to see the Big Red Machine on the list. His higher place, however, might surprise you.
Perhaps his scary monstrous persona overshadowed his physical strength features.
For relevance, we would be talking about pre-2010 Big Red Monster Kane, not gentle giant – corporate Kane or current Knox County Mayor.
Although Kane is not as ripped off the list as others are, he is insanely strong.
At 6 foot 7 inches frame, Kane manhandled some of the strongest grapplers in wrestling history.
Feats of Kane's strength include lifting Triple H into the military press, giving the undertaker a tombstone, and lifting off the Big Show over the top rope in an elimination match.
Brock Lesnar once mentioned in an interview that an arm-wrestling match between the wrestlers occurred once backstage.
Lesnar succeeded in defeating all the men, even the Big Show, but Kane was the only one he couldn't beat.
Lesnar said that "Arm wrestling with Kane was like pulling a tree with one arm!!!"
Just like an old school rapper carried carries Big Boombox, Kane once carried 500lb Big Show on his one shoulder and walked around the ring.
3. Mark Henry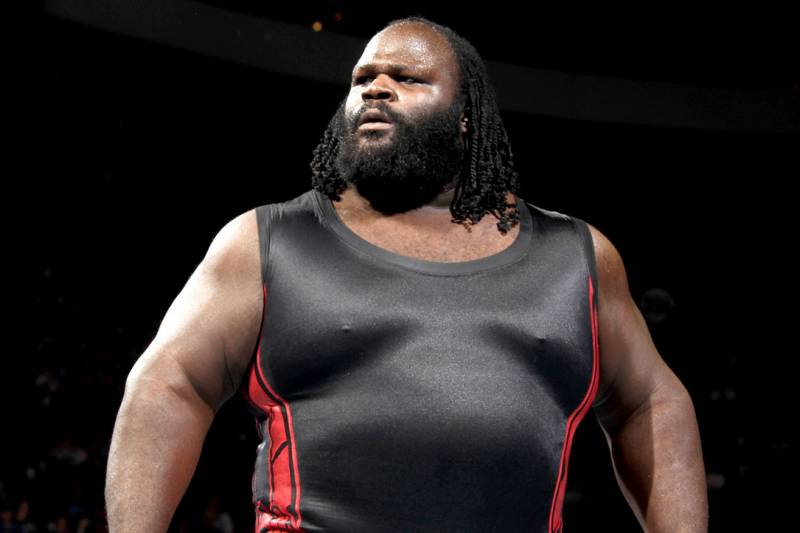 Although many of WWE's top 10 strongest wrestlers have their own home in hyperbole, Mark Henry, the World's Strongest Man, is not an exaggeration or WWE roleplay.
Henry was not only the monster of every monster, but he was a distinct type of monster. These specific race species in the gym could do things that none of the genetic freaks could even imagine!
THE Strongest WWE superstar holds the world record as the youngest man ever to squat over 900 pounds without a squat suit and the youngest person with over 2300 pounds score–the only person ever to perform these feats at age 25.
Mark Henry has an extensive list of strength features.
An episode of SmackDown in 2006 tried to interfere in a caged match between Batista and Rey Mysterio vs. MNM.
Mistakenly, the caged door was wrap-locked with a REAL steel chain. After struggling for a couple of minutes, Henry ripped that chain off with his bare hands.
Once, The 17-year WWE veteran pulled a semi-truck at the Press Forward Back to School charity event presented by Agape Christian Ministries.
Carrer-wise, he became a one-time WWF European Champion in 1996, two-time World Champion in 2008, and WWE World Heavyweight Championship in 2011.
2. John Cena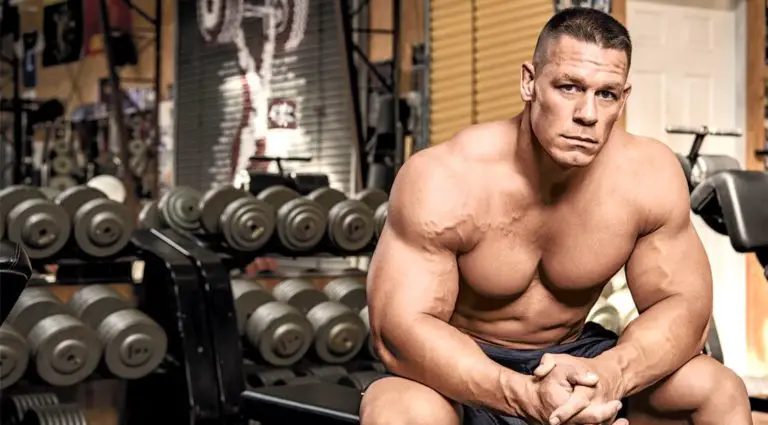 John Cena's popularity has helped him bag commercials for major brands, and he has developed into the movie industry there.
Cena debuted in WWE in 2002 as The Prototype and quickly became a crowd favorite.
The famous catchword of John Cena, "You can't see me," was used for some time to taunt his opponents, suggesting that they weren't up to its standard.
But since Cena spends more time in Hollywood, WWE fans can't see Cena.
WrestleMania 25 was one of the best moments of this type.
This was one of the first true supercars and matches as famous as the first battle between The Undertaker and Shawn Michaels.
However, John Cena managed to do something that was still a discussion subject.
He lifted Big Show with Edge stacked on top of him cleanly off the ground and delivered an Attitude Adjustment for the ages.
It was about 750+ combined pounds in weight, and even his ardent haters tip their hats to his strength.
500lb Big show once said
"When Cena picks you up, it's like you're standing on concrete, I can call for pizza, I can order food, he is strong and really stable.
One can feel the stability of he's strength…. He's like a machine."
1. Brock Lesnar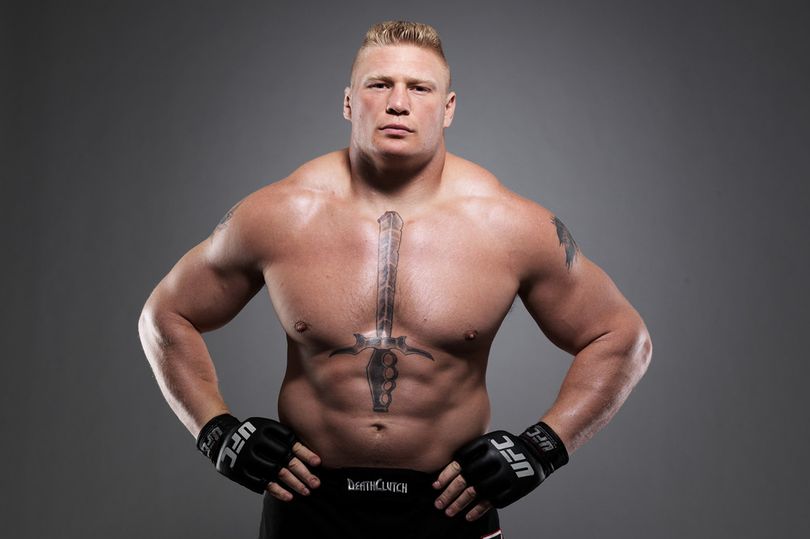 Brock Lesnar could be the strongest man in the WWE because of his build and modern-day gladiator-like muscular strength.
He holds four out of five victories by defeating MMA legends like Heath Herring, Randy Couture, Frank Mir, and Shane Carwin.
Brock competed in MMA not from the below but by facing the heavyweight weight division's champion fighters.
Lesnar is a professional wrestler with excellent take-down and grappling skills, as he is a former NCAA Division One amateur wrestling champion.
Brock Lesnar also has an extremely strong chin, so knocking him out is not easy.
Not just UFC, he is distinguished even in the world of WWE, where over-arching titans and powerhouses reside.
He has an eye-catching blend of power, athleticism, agility, and a menacing presence that makes him so feared.
There are excellent reasons for Lesnar to be known as Beast Incarnate and the WWE champion is, after all, easily one of the scariest wrestlers.
Kurt Angle once said that Brock Lesnar squatted 900 pounds and benched 650 lbs.
He played in Extreme Rules against John Cena in 2012, upon his return to WWE.
Once Lesnar showed off his strength by picking up a referee plainly with one hand (just as someone picks up a bag) and tossed him quite casually back into the ring.