Top 10 Most Wanted Criminals in India
India is home to some of the most dangerous and wanted criminals in the world. These criminals are responsible for a wide range of crimes, including terrorism, murder, extortion, and drug trafficking.
The Indian authorities are offering rewards of up to ₹50 million (US$630,000) for information leading to the arrests of these criminals.
These criminals are wanted for a variety of crimes, including:
Terrorism
Murder
Extortion
Drug trafficking
Money laundering
Smuggling
Arms dealing
Most of them are believed to be living in Pakistan, and the NIA has offered rewards of up to ₹50 million (US$630,000) for information leading to their arrests.
The Indian authorities are committed to bringing these criminals to justice, and they urge anyone with information about their whereabouts to come forward.
These are the top 10 most wanted criminals in India 2023:
10. Chhota Shakeel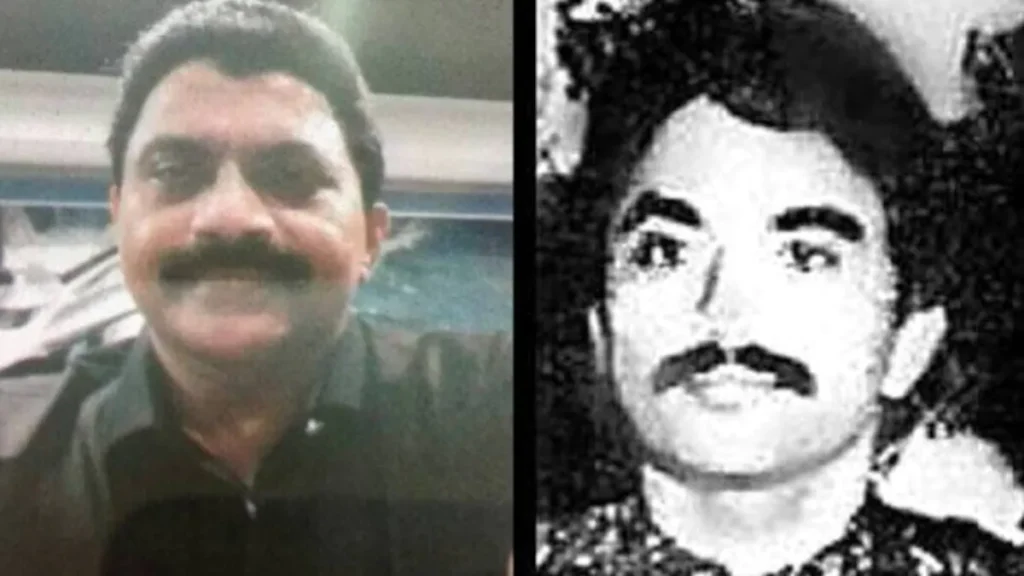 Chhota Shakeel (Mohammed Shakeel Babu Miyan Shaikh) is an Indian crime boss and a high-ranking leader of the D-Company, a criminal group based in South Asia.
He joined the D-Company in 1988 under the infamous Dawood Ibrahim and was reportedly responsible for managing the criminal group's day-to-day operations.
Chhota Shakeel is wanted for murder, extortion, and terrorism-related cases, including his alleged participation in the 1993 Bombay bombings, which resulted in hundreds of deaths and caused widespread destruction.
Not just Indian authorities, Shakeel is also wanted by the U.S. government for international drug trafficking.
Chhota Shakeel is considered one of India's most wanted criminals and has been on the run for several years.
He is believed to be residing in Karachi, Pakistan, along with Dawood Ibrahim and other wanted criminals.
9. Abdul Subhan Qureshi

Abdul Qureshi, born in Rampur in 1972, is an Islamic extremist bomb-maker formerly on the FBI's most wanted list.
He is now one of the most sought terrorists in India and has been dubbed "India's Osama Bin Laden." He was believed responsible for taking part in the explosions that occurred in Ahmedabad, Delhi and Bangalore.
He is accused of having ties to the Students Islamic Movement of India (SIMI), India's equivalent of al-Qaeda. He is also being investigated for his possible involvement in the bombing of trains in Mumbai on July 11, 2006.
He was included on the Most Wanted list maintained by the NIA.
8. Riyaz Bhatkal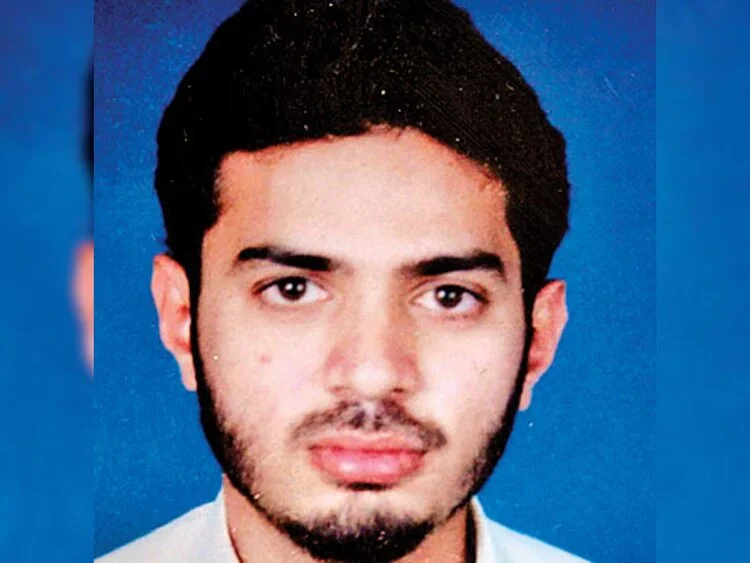 Riyaz Bhatkal, also known as Shah Riyaz Ahmad Mohammed Ismail Shahbandari, is the co-founder, leader, and wanted terrorist of Indian Mujahideen, a terrorist group based in India.
He is one of the Indian Mujahideen's three top commanders and is currently based in Karachi, Pakistan, along with his brother Iqbal Bhatkal.
Riyaz Bhatkal is suspected in the 2006 Mumbai train bombings where he is said to have procured the explosives used in the bombings of the suburban railway.
He is also wanted for his involvement in other terrorist activities in India. Riyaz Bhatkal is on the list of "50 most wanted" criminals sheltered in Pakistan.
He is an absconding accused in all the cases mentioned above.
Yasin Bhatkal, another co-founder of the Indian Mujahideen, led the group's operations while the Bhatkal brothers coordinated from Karachi. Yasin was later caught and arrested in 2013.
7. Nambala Keshava Rao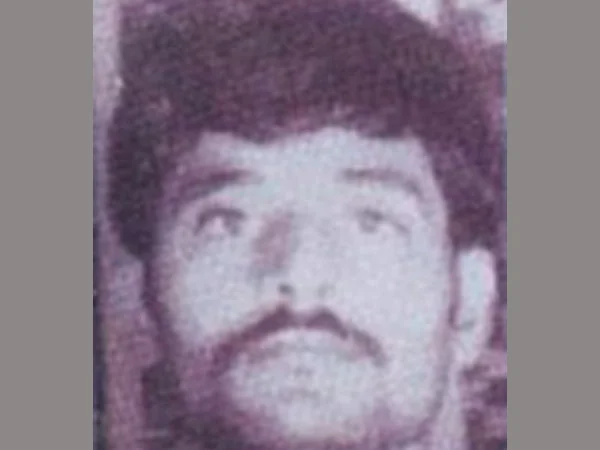 Nambala Keshava Rao is a Maoist politician and the General Secretary of the Communist Party of India (Maoist) sought by the NIA.
He headed up the military command team as chief of staff for the party.
Keshava Rao was the leader of the Maoists' Central Military Commission and was suspected in the deaths of Telugu Desam MLA Kidari Sarveswara Rao and former lawmaker Siveri Soma at Dumbriguda, Visakhapatnam district.
The ends of 15 commandos in Maharashtra's Gadchiroli district have also been linked to him.
Keshava Rao was wanted by the Chhattisgarh government, who put a 1 crore bounty on his head.
6. Santosh Shetty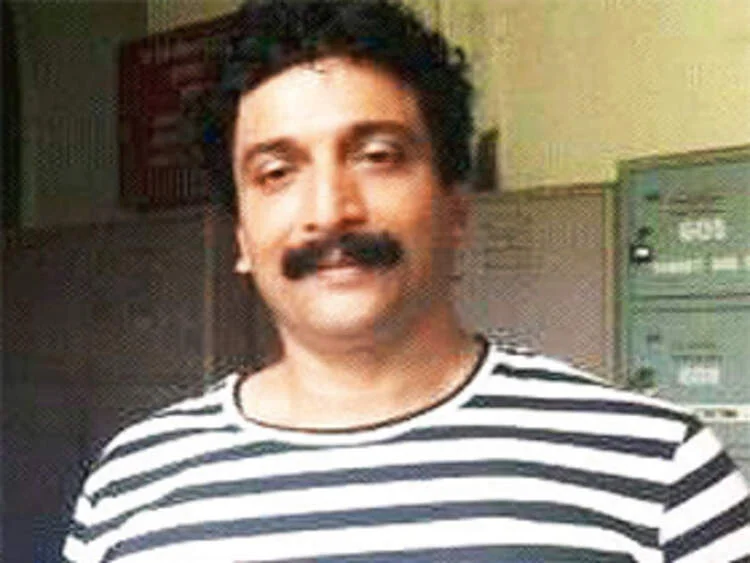 Fugitive gangster and drug smuggler Santosh Shetty have been arrested in Bangkok by Thai police as per several reports (not confirmed).
He was formerly Chhota Rajan's right hand and is now on the country's most-wanted list.
The corpse of Chhota Rajan resident Osama Khan was discovered close to a railway station on the outskirts of Allahabad.
It is believed that he was the one who provided the funding for Khan's murder.
In Mumbai, he is also accused of murder, extortion, and importing illegal substances.
5. Anees Ibrahim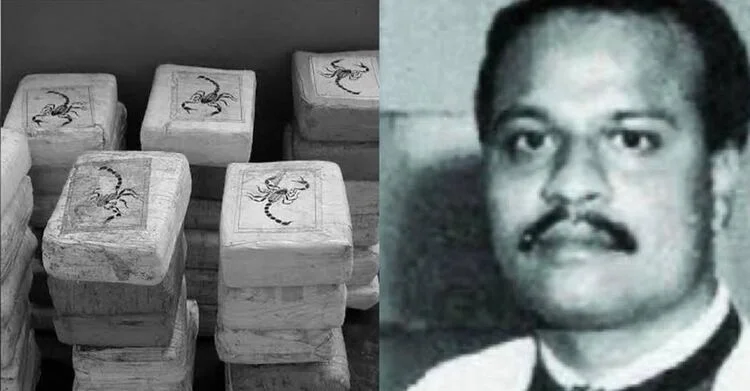 Anees Ibrahim is Dawood Ibrahim's younger brother. Dawood Ibrahim is another most wanted criminal in India.
He participated in every terrorist attack and criminal operation that Dawood carried out in India.
Ibrahim is in charge of managing Dawood's group and is to obtain all of the necessary financing for illegal activities in India.
Anees was also a narcotics seller, and he engaged in various unlawful operations that threatened India's internal security and were intended to destabilize the country.
More than 24 homicides, extortion attempts, and drug smuggling cases are connected to him, and the police in Mumbai are looking for him in connection with these crimes.
4. Ganapathy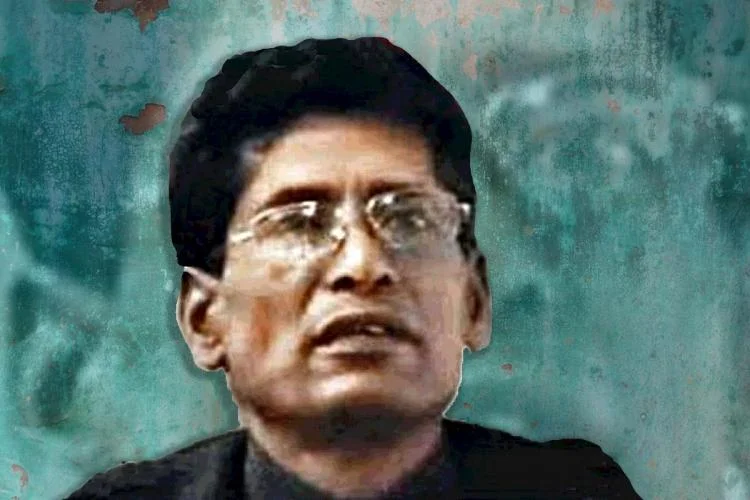 Muppala Lakshmana Rao, commonly known by his nom de guerre Ganapathy or Ganapathi, is the leader of the Indian Maoist movement and former General Secretary of the Communist Party of India (Maoist), a banned Maoist insurgent communist party in India.
He resigned from the post in November 2018. Under his leadership, the Communist Organisation of India (Maoist) rose to power and became a dominant political force in the country.
The National Investigation Agency has offered a reward of Rs 1.5 million for information leading to his capture.
Ganapathy is high on the Indian government's most-wanted list due to his involvement in multiple Naxal activities.
He is reported to be hiding out in the Dandakaranya forest, a historical region in India mentioned in the Ramayana that covers about 92,200 square kilometers of land.
He is still not arrested after been pursued by the police and intelligence organizations of numerous states and agencies of the Indian government.
3. Tiger Memon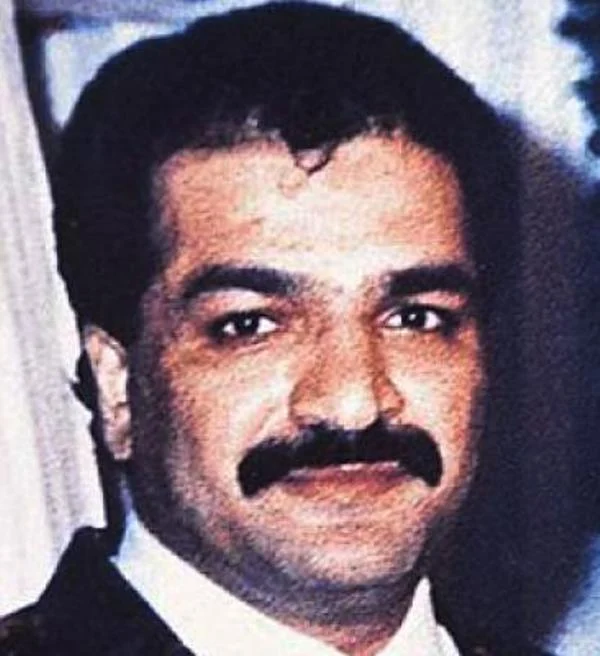 Tiger Memon is a criminal and terrorist, reputed to be one of the masterminds of the 1993 Mumbai bombings.
At this time, he is wanted by both the Central Bureau of Investigation and Interpol. He used to be a part of the criminal organisation known as D-Company, headed by Dawood Ibrahim.
After he assisted a minor drug and weapon smuggler in evading the criminal investigation section of the Mumbai Police Department by driving his car over 100 kilometres per hour on one-way highways, the smuggler gave him the moniker "Tiger."
2. Syed Salahuddin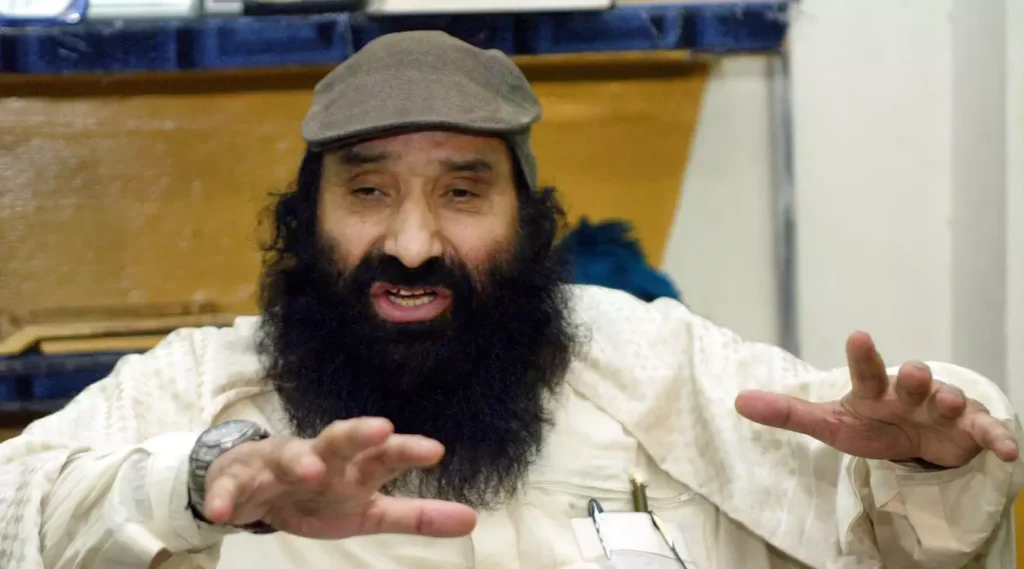 Syed Salahuddin now serves as the leader of the separatist organization Hizbul Mujahideen, which is active in Kashmir.
He is also the head of the United Jihad Council, a Pakistan-based group of jihadist militant groups with the goal of Jammu and Kashmir becoming a part of Pakistan.
The ISI funds this organization. Salahuddin pledged to obstruct any attempt at a peaceful resolution to the Kashmir issue.
He also promised to train additional Kashmiri suicide bombers and vowed to turn the Kashmir valley "into a graveyard for Indian forces."
The National Investigation Agency of India has placed him on their list of Most Wanted Suspects.
The United States Department of State has singled him out as a "Specially Designated Global Terrorist."
1. Dawood Ibrahim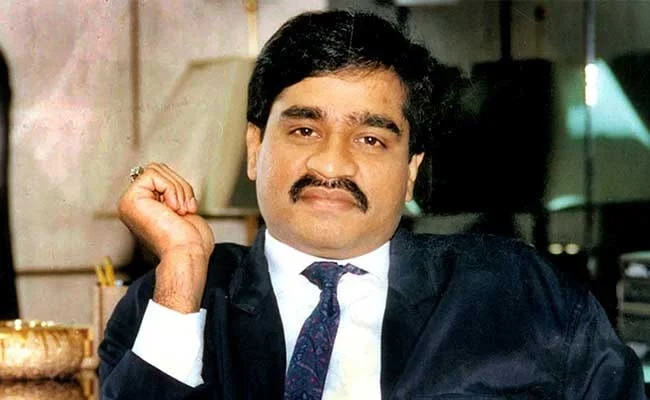 The life of Dawood Ibrahim is dramatic enough to be the subject of a film: The son of a police constable becomes a Dongri hooligan, then a smuggler, then a killer, and finally the head of a transcontinental criminal organisation, landing him on both India's and Interpol's most-wanted lists.
Ibrahim is wanted on charges including murder, extortion, targeted killing, drug trafficking, and terrorism.
He was designated a global terrorist by India and the United States in 2003, with a reward of US$25 million on his head for his suspected role in the 1993 Bombay bombings.
The United States Federal Bureau of Investigation and Forbes ranked him third on their 2011 list of "The World's 10 Most Wanted Fugitives."
Where is he now?
Pakistan has also admitted that Dawood Ibrahim lives within its territory – in Karachi, in a building called the 'White House'.
Why Dawood Ibrahim has not been caught yet?
Security experts blame the "toothless" United Nations Security Council (UNSC) and Interpol, maintaining there are difficulties on various levels.
One of the most significant factors in ensuring the survival of the D-Company network is the safe haven and state support he receives from Pakistan.
However, if there was concerted action against the network on Indian soil, its defeat would be inevitable.
The second factor is a collusive network within India which includes significant elements in the power structure here, including influential elements within the political leadership, bureaucracy and police. As long as this collusive network is not smashed, the crime network will continue to flourish.
The NIA has been working tirelessly to bring these top 10 most wanted criminals to justice, and they have made some progress in recent years. However, there is still much work to be done.
The NIA urges anyone with information about the whereabouts of these criminals to come forward.
The Indian authorities are committed to bringing these criminals to justice, and they will not rest until they are behind bars.
The NIA is confident that, with the help of the public, they will be able to achieve their goal.