Top 10 IT Companies in India
Top software companies play an important part in the Indian IT sector industry and worldwide in the expansion of technology space.
Although Indian software engineers may have reliability and low hourly rates, we can't deny the quantity of sheer tech talent throughout the country.
In recent years, however, many global tech giants like HP, Dell, TCS, Infosys, Viacom, and Oracle in India have helped to develop "tech cities" like Banglore, Pune, Hyderabad, and Delhi's Gurugram as global tech hubs.
India is one of the top software IT outsourcing destinations serving not only local customers but also internationally.
Impacts of Information Technology on Indian economy: Information Technology contributes 7.5% to India's GDP.
Revenues of $147 billion with exports of $99 billion and domestic of $48 billion in 2014-2015.
IT employs over 2.8 million people directly, while over 9 million indirectly.
Based on market cap here are the top IT companies in India:
10. Hexaware – $1.43 billion/₹ 10,219 crores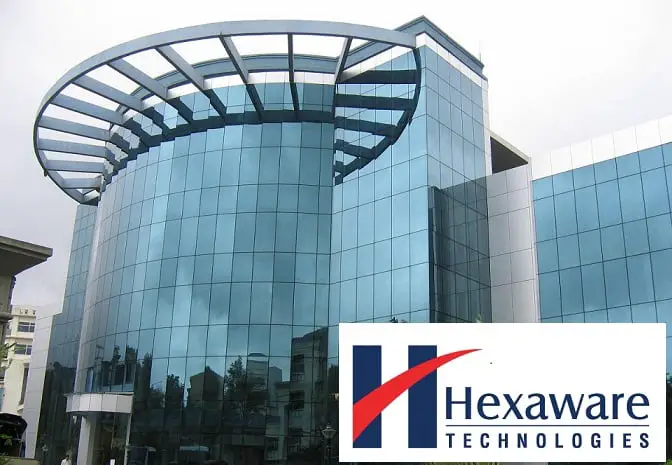 Hexaware Technologies is a service provider company located in Navi Mumbai, India.
The brand is repeatedly listed among the best Indian information technology companies for various business outsourcing solutions.
Established in 1990, the Company provides custom software development services for banking systems (tax, audit, accounting, law, travel), travel and logistic services, financial services, capital markets, and healthcare, insurance companies, manufacturing, retail, education, and services, telecommunications.
It specializes in a range of applications, enterprise solutions, business intelligence & analytics, digital assurance, infrastructure management services, and various business process services.
In 2014, the board appointed R Srikrishna as the CEO of Hexaware Technologies.
This company is headquartered in Mumbai and has branches in North America, Mexico, the UK, Singapore, Japan, India, China, UAE, France, Germany, Romania, and the Netherlands in Europe.
HT Global IT Solutions Holdings Limited is the primary owner of this IT brand.
9. Mindtree – $1.62 billion/₹ 11,602 crores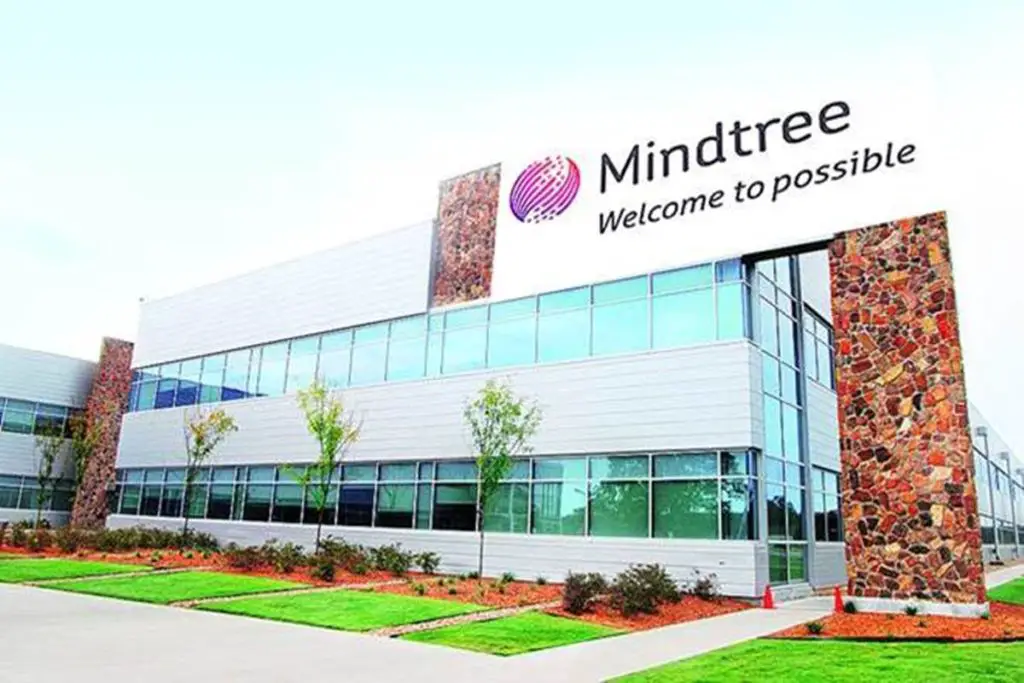 Mindtree Limited is a top software Indian multinational company based in Banglore, India, and New Jersey, USA which provides IT solutions and outsourcing.
Larsen & Toubro group is the biggest shareholder of this organization.
The company operates with over 339 active customers, and 43 offices in over 18 countries, as of 31 March 2019, in the sectors of e-commerce, mobile applications, cloud computing, digital transformation, data analytics, enterprise application integration, and ERP.
Mindtree provides its customers with digital transformation and technological solutions.
Their services are industry-specific to customers, and thus it plays a crucial role in speeding up their customer (client's) growth.
The core values of the organization are the collaborative spirit, professional thinking, and continuous dedication.
With nearly 30% inclusion of women in their workplace, the corporation promoted gender diversity.
The business still takes part in the community and social works.
The Mindtree Foundation works to improve conditions of life and better primary education for people with disabilities.
It is also connected to several NGOs around the world. The customer base includes major technology companies such as Microsoft Oracle, IBM, and HP.
The company is one of the leading IT companies in India thanks to its expertise.
They give end-to-end solutions in analytics, social media intelligence, etc.
8. Mphasis – $2.38 billion/₹ 16,995 crores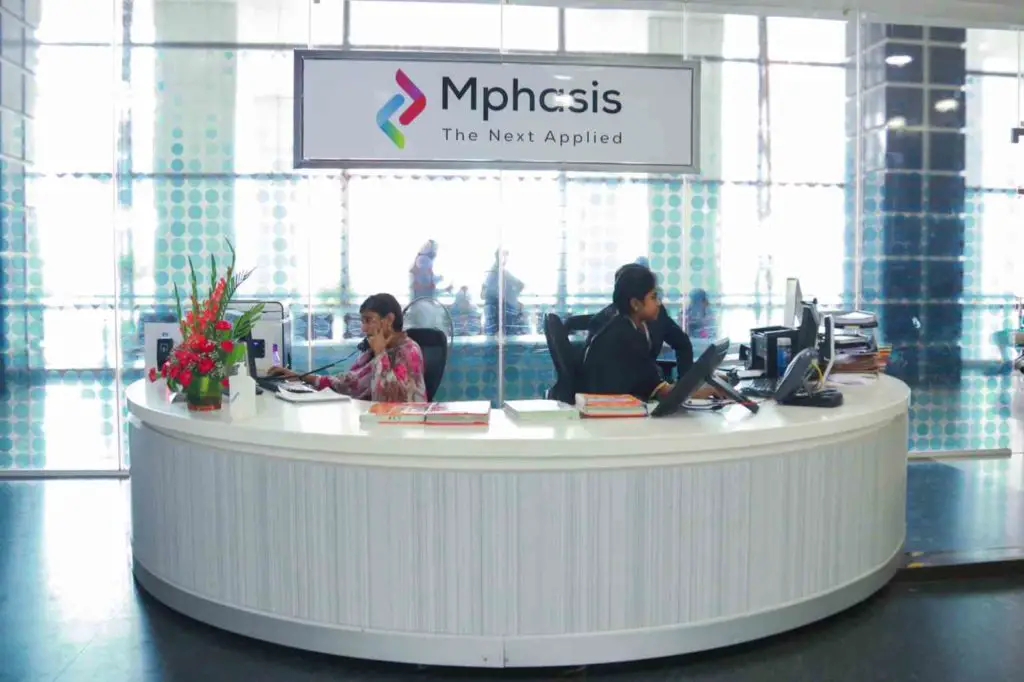 Mphasis is a Bangalore-based popular IT company in India
The company provides outsourcing services for infrastructure technology, applications, and architectural supervision, application development and integration, and app management services.
Financial services, telecommunications logistics, and engineering industries are some major sectors it serves.
The company was awarded not only on the level of the business sector but also by management for its contribution to the industry.
Mphasis has selected some vertical segments where it has high-end banking expertise.
From 2012, they mainly focused on sales, marketing, and the development of long-term relationships with their business partners.
7. Oracle Fin. Serv. – $3.77 billion/₹ 26,955 crores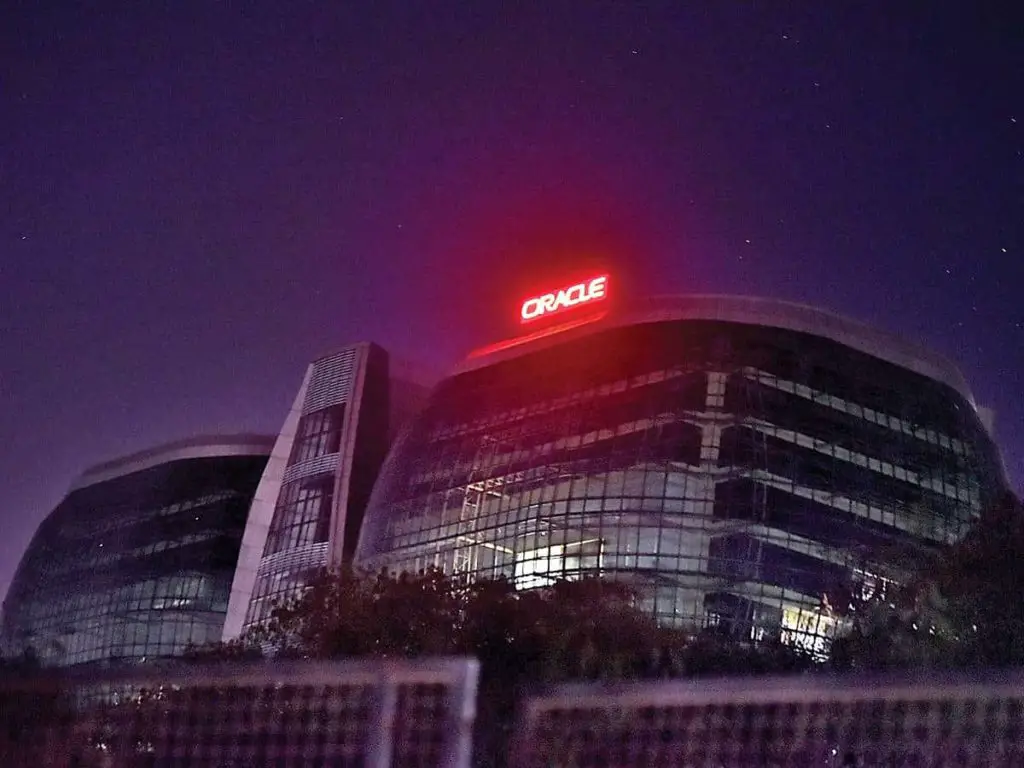 Oracle Financial Services, before known as i-Flex Solutions, is Oracle's IT equivalent to the banking sector.
It is an important part of the global business unit of Oracle Financial Services.
They offer cloud solutions to financial services such as the Engaged Bank, API Economy, and Digital Innovation Platform.
The firm operates on sectors of industries such as finance, insurance, and capital markets.
Financial Services Next.0 is their leading product and helps customers with their business models in implementing IT platforms.
There are many tools used for determining the adequacy of capital assets, compliance with commodity trading, management systems for business performance, etc.
Over the years, Oracle Financial Services has been one of India's largest IT firms.
The company's website was merged into Oracle as part of its 2008 rebrand, and divisions and services aligned on Oracle Corporation.
6. L&T Infotech – $4.01 billion/₹ 29,049 crores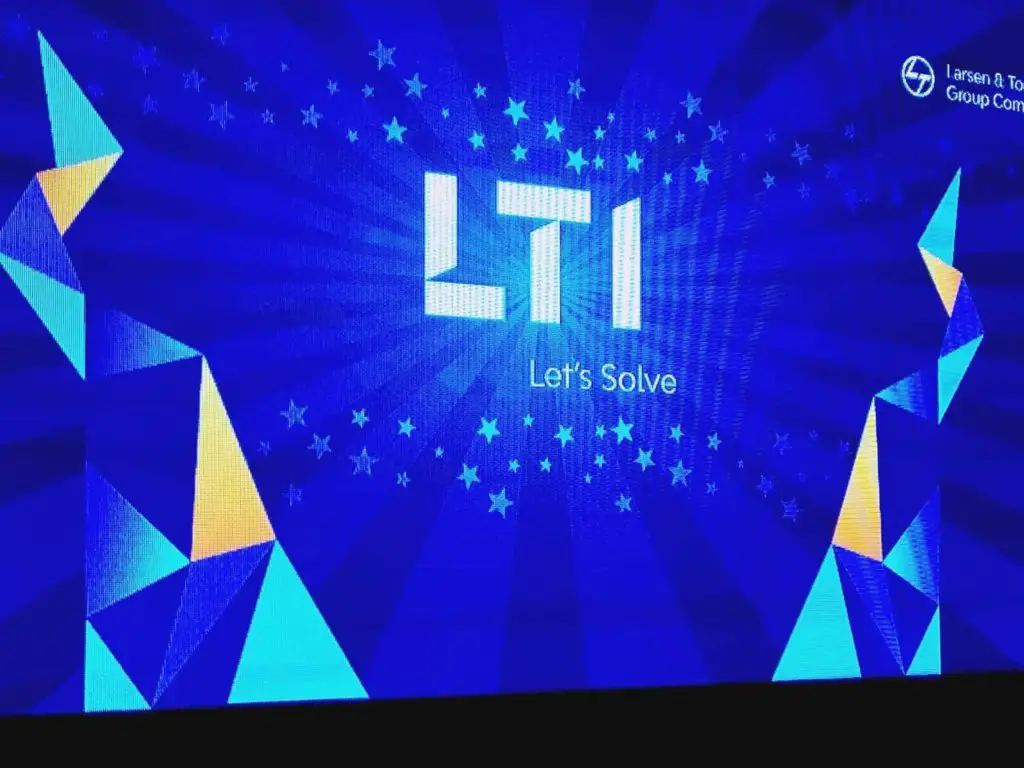 One of the top IT companies in India providing global IT solutions and services, Larsen & Toubro Infotech Limited (LTI) is headquartered in Mumbai, India.
Since its inception, away from its core engineering sector, Larsen & Toubro set an ideal example of good corporate leadership.
The organization was, however, faced with a revolt in 2016 as a complaint against them for the revoking, in a waiting period of 18 months, of the offer letter of around 1500 recruits.
AugmentIQ Data Sciences Pvt Ltd was recently acquired by LTI in October 2016 to increase the ability for big data, analytics, and Internet services technologies (IoT).
Sanjay Jalona is the present MD and CEO of this big Indian tech giant.
5. Tech Mahindra – $10.62 billion/₹ 75,803 crores
Tech Mahindra Limited (a subsidiary of Mahindra Group) is an Indian multinational corporation offering IT solutions to businesses in a variety of vertical and horizontal sectors, and the outsourcing of business processes (BPO). 
Anand Mahindra is the chairman of the corporation, which has headquarters in Pune and a registered office in Mumbai.
Tech Mahindra is also CMMi Level 5 Company. In the Indian IT industry and throughout the world, Forbes ranked the company as one of the top companies in Fortune India 500.
Through customer-centric and technical experience, the business Tech Mahindra allows consumers around the world to turn their businesses in an automated direction.
Following the 2008-09 Satyam scandal, Tech Mahindra submitted a bid to buy Satyam Computer Services and came to the offer with an Rs. 58.90 per share, which resulted in it buying 31 percent stake making a new brand Mahindra Satyam, that also beat a strong competitor, Larsen & Toubro. 
Following boards of two companies allowing the formation of a $2.5 billion IT company which today it is, Tech Mahindra announced its merger with Mahindra Satyam, on 21 March 2012.
4. Wipro – $20.67 billion/₹ 1,47,621 crores
WIPRO is a global Indian company providing IT, consulting, and business process services (BPO).
Headquarters are located in India's silicon valley, Bangalore, where many top IT companies in India are located.
Wipro offers diverse services to its client base combined with its business expertise to assist customers in strategically deploying and using technology to meet their business targets.
An ISO 14001 certification was first issued to this Indian technology and service firm in 2002.
The company has several key areas of focus such as machine learning, data science, and analytics.
Wipro is currently heavily investing in its new blockchain technology.
3. HCL Tech – $21.68 billion/₹ 1,54,861 crores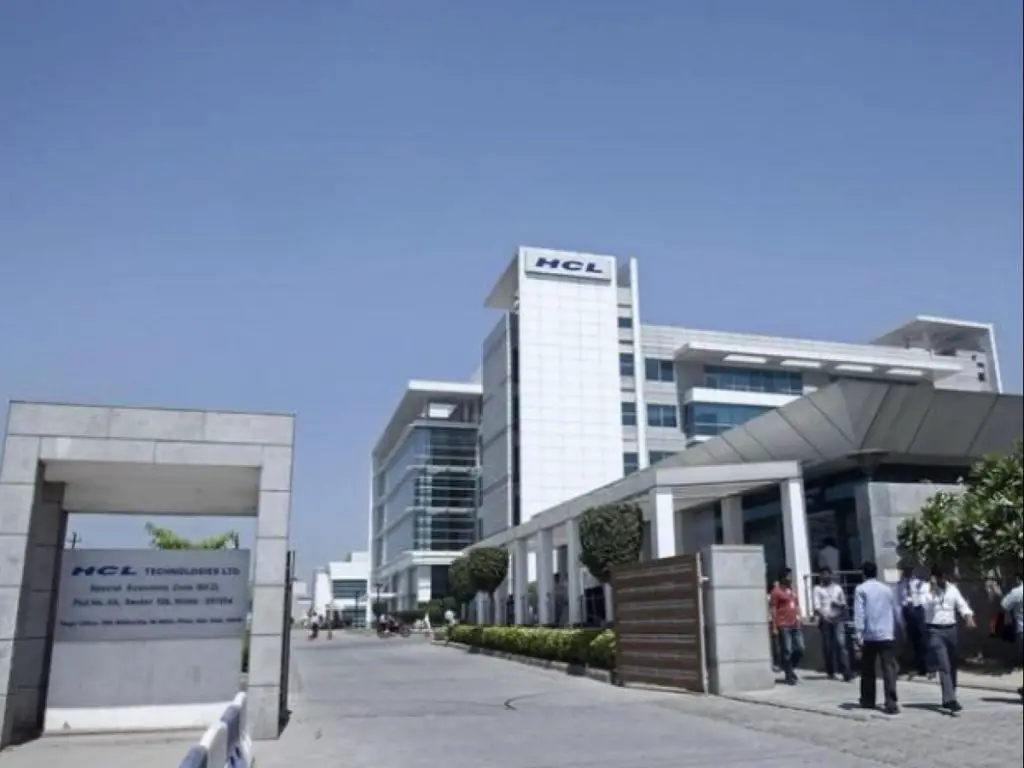 HCL Technologies Limited is an Indian multinational IT consulting firm based in Noida, Uttar Pradesh.
Being an HCL Enterprise's subsidiary with a worldwide network of R&Ds, "innovative labs," and "customer service centers," including over 137,000 employees, and 250 customers is listed among the Fortune 500 as well as 650 among global 2000 companies.
It has its office in 42 countries, including in the United Kingdom, the United States, France, and Germany.
HCL operates in aerospace and defense, automobile, banking, capital markets, chemical and service industries, power and services, education, high tech, industrial manufacturing, consumer goods, insurance, life sciences, agriculture, mining and natural resources, oil and gas, transportation, telecom, logistics, and hospitality.
It is engaged in the most important sectors. The company has a culture of relationships with its customers beyond the contract.
This corporation did business with banks such as Deutsche Bank, tech companies such as HP, and many more global companies.
HCL has an excellent reputation for being able to provide its consumers with high value and trust.
Recently, the company gained ETL Factory Limited, based in Britain, to improve its automation expertise.
Power of One, the community-driven employee initiative of HCL, is aimed at leading social projects and activities in transformation.
2. Infosys – $43.03 billion/₹ 3,07,393 crores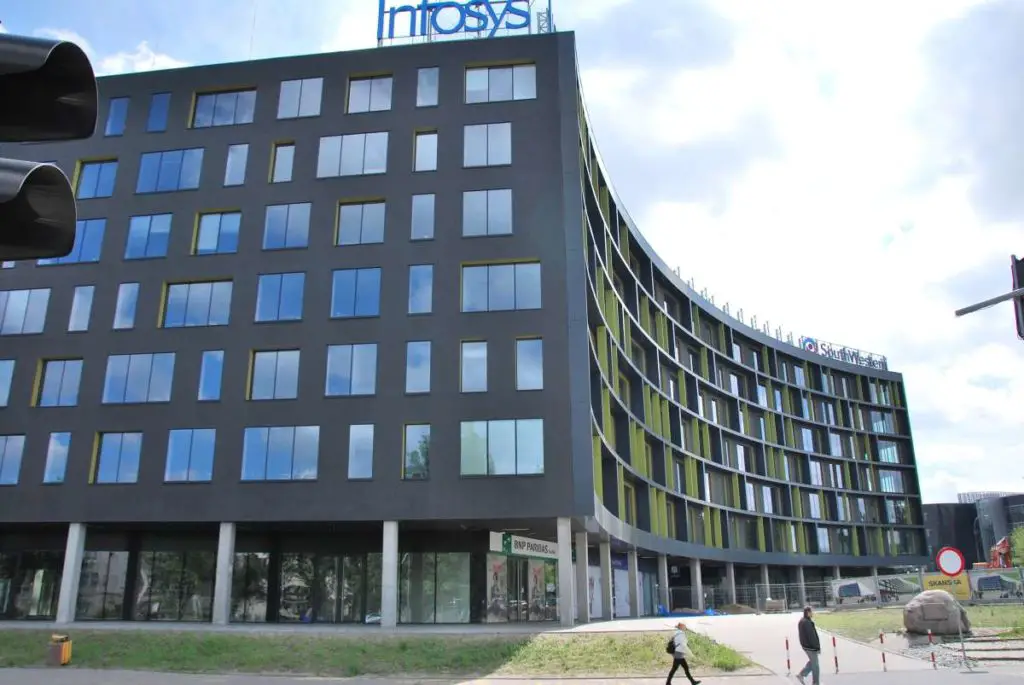 Infosys, with an initial capital of $250, was founded in 1981 by seven engineers in Pune, Maharashtra, India.
The company has 50 offices all over the world and many delivery centers worldwide.
Infosys was the first Indian IT company on the NASDAQ list and grew stronger day by day.
Infosys has always ranked among the top 10 IT sector companies in India and has been a consistent performer in the field.
The company invests heavily in its NextGen technology solution's research and development.
Finacle has gathered a lot of momentum from Infosys, the main banking service that was later merged into EdgeVerve Systems Ltd.
1. TCS – $114.7 billion/₹ 8,19,352 crores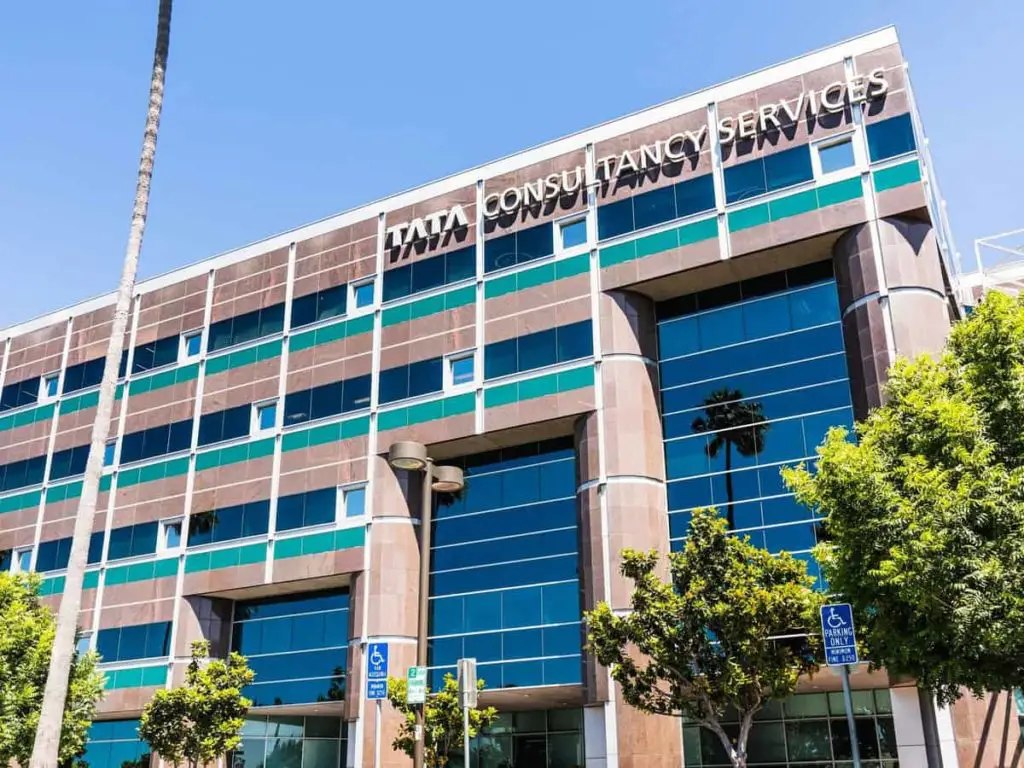 The Indian multinational IT service and consultancy giant Tata Consultancy Services Limited (TCS) has its headquarters in Mumbai, Maharashtra, India.
TCS is not only the no. 1 IT company in India but also top IT companies in the world.
It operates in 149 cities, in 46 countries and as a subsidiary of the Tata Group.
TCS is by market capitalization and is also the biggest company in India.
Established in 1968, and owned entirely by the Tata Group, became the largest information technology behemoth in India, JRD Tata became its first chairman after the inception.
For Tata Sons, TCS generates about 70% of its revenues and is one of the world leaders in the industry.
It was one of the world's leading innovative companies, according to Forbes.
Forbes Asia ranked it on the 10th position among Forbes India 500 companies.
TCS is also carrying out several collaborative R&D projects, the latest being the creation of a smartwatch through a partnership with SATS.
TCS also has the highest number of employees in the country with a nearly 400,000 workforce.
Over the last decade, the company has continuously been the biggest IT recruiter in India.
It has founded the largest business learning center in Trivandrum, Kerala, which can educate up to 50,000 graduates per year.
TCS and its 67 subsidiaries provide both government bodies and private enterprises with a wide range of technology-related products and services.
In 46 countries, it has 289 offices and 147 delivery centers in 21 countries.
Besides, it has 19 research centers and collaborations in three countries with leading Institutes such as IITs, Stanford, MIT, CMU.
Indian Technology businesses have been driven by growth, jobs created, increased access to resources, education and health care, and reduced poverty and improved lifestyles.
A NASSCOM report indicated that India was the third biggest start-up ecosystem in the region with more than 100 accelerators, 200 active angels, 150 VCs, and more than 4,200 start-ups. 
Innovation, technology, and enterprise is the forefront of this developing technologically advanced nation.