The new generation of artists is now gaining limelight attention, taking over the torch of the wildly recognized musical style from old-school rappers.
But still, old school rap artists from the 80s and 90s have significant influence over the genre and are filthy rich.
Many rap artists are at the top of the rap genre, including many who have succeeded not only in creating and playing music but also in building and running their own companies.
There are some of today's best-known companies owned and operated by these hip-hop artists.
Let us look at Forbes magazine's recent release of the top 10 richest rappers in the world:
10. Snoop Dogg
Net worth: $124 Million
Snoop Dogg is a West Coast rapper from Los Angeles known for his unique rapping style.
One can't miss but celebrate Snoop Dogg when it comes to rapping. This year in 2020, he is one of the most beloved artists of all time.
He was nominated 97 times and won 26 times in various record awards.
Snoop Dogg has this lovely, enjoyable personality, which attracts fans from all over the world.
Even if he stops dropping an album suddenly, he will be an icon of rap culture history.
He has developed his fanbase through his albums, concerts, and tours. But we shouldn't forget that Snoop is also a brilliant businessman and actor.
Snoop was the creative chairman of Priority Records and a pitchman for Airbnb and Hot Pockets.
While Snoop Dogg, aka Snoop Lion or Snoopzilla, will always be one of the coolest rappers around, even though he never drops new albums these days.
The loose personality of Snoop gives his marketing prospects a fascinating vibe to sell.
9. Lil Wayne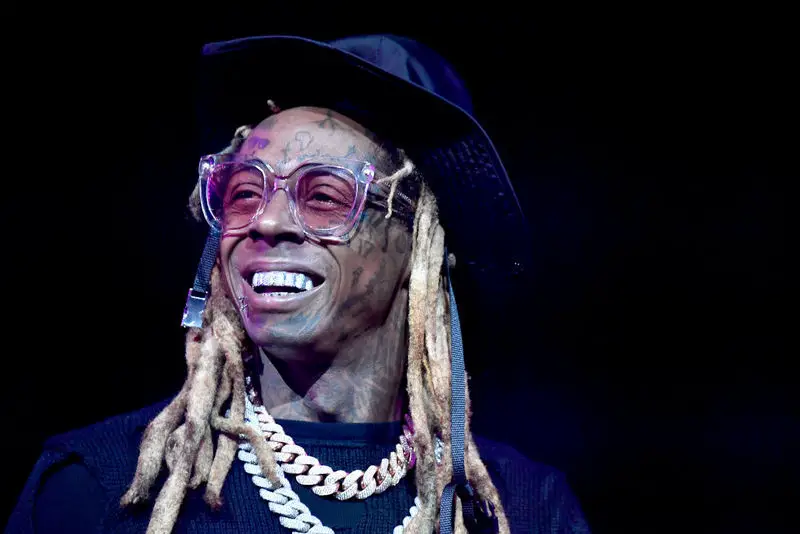 Net worth: $130 Million
Lil Wayne is quite an incredible figure in the rap world.
While he was in prison for some time, he still succeeded incredibly to become among the wealthiest rappers.
He has more records than Elvis Presley on the Billboard Hot 100.
Wayne has sold more than 100 million records worldwide, which puts him right up there with the legendary Beyonce.
Lil Wayne went into the world of business, as did many other rappers of the industry.
He got his clothing line, his shoe line, and he also owns a flavorful cigar factory.
Lil Wayne has also collaborated with successful entertainers like Drake and Nicki Minaj.
8. Ronald "Slim" Williams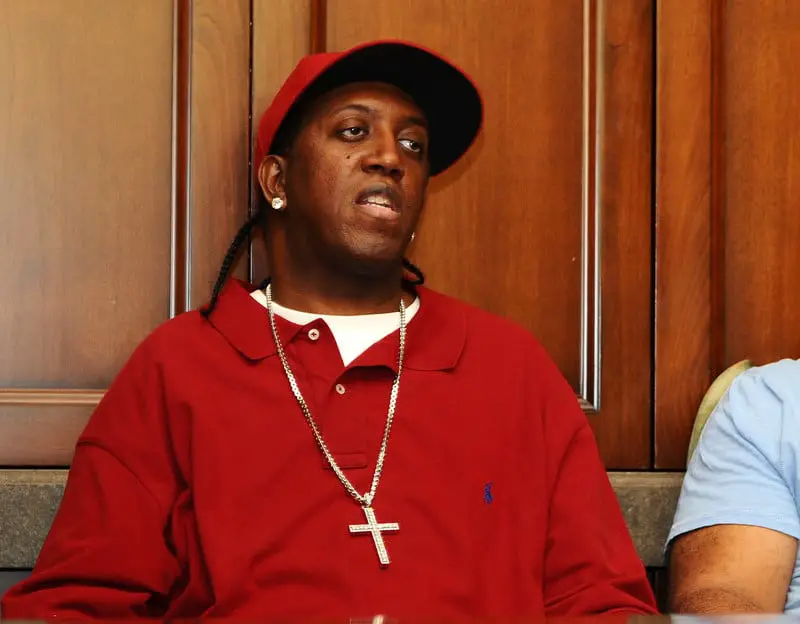 Net worth: $170 Million
Ronald "Slim" Williams is one of the richest rappers alive.
Slim earned his fortune as co-founder of Cash Money Records with his younger vocal brother, Birdman.
Every Cash Money records have to carry a mandatory credit to him as an executive producer.
All Drake, Nicki Minaj, and Young Thug albums, which smashes the charts, is raking a large amount of money for him.
It is no surprise that we know him as 'The Godfather' of the Label because of his elusive nature and a fat wallet.
And if you wonder really what 170 million dollars you can buy today, the list goes on; Manhattan's West 42nd Street 15,000 sq ft condo for sale, which includes 10 bedrooms, 11 bathrooms, Lamborghini, Brooklyn Net's courtside seats, and a journey to space at its price tag for some fatal reasons.e
Ronald Williams could buy two of these properties at $85 million.
7. Drake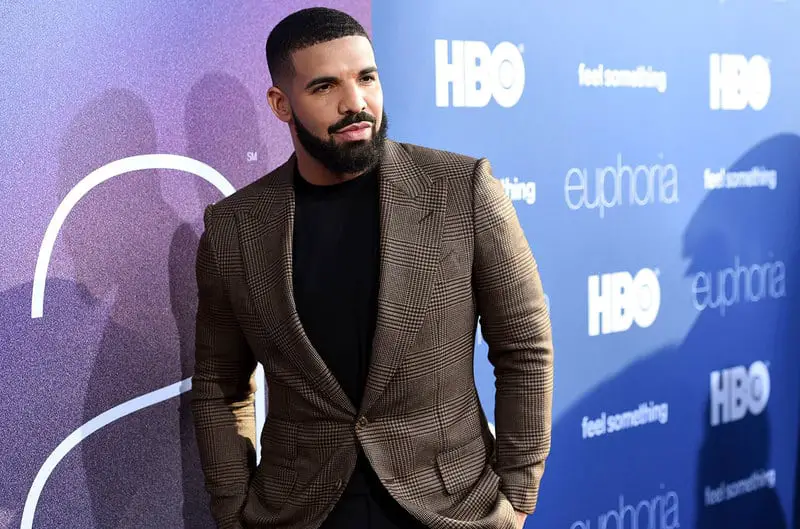 Net worth: $180 Million
Forbes just crowned Drake for making it into the millionaire's club as the seventh richest rapper with a $180 million net worth.
Besides the record-breaking albums which topped the charts, the Canadian star was profited from an investment in real estate and securing a place of residence at XS Nightclub in Las Vegas.
In the TV series Degrassi: The New Generation, he debuted into media as a teenager.
This early beginning in the field of entertainment may have opened his doors, but it was his pure talent that put him on the list of the world's richest rappers.
He is also the Toronto Raptors NBA team's global ambassador.
His deal with Apple Music is big ($19 million), and he launched a whiskey company, Virginia Black.
The rapper earns a large share of his revenues from touring, record-selling, and endorsement from big companies like Sprite, Nike, and Apple.
6. Eminem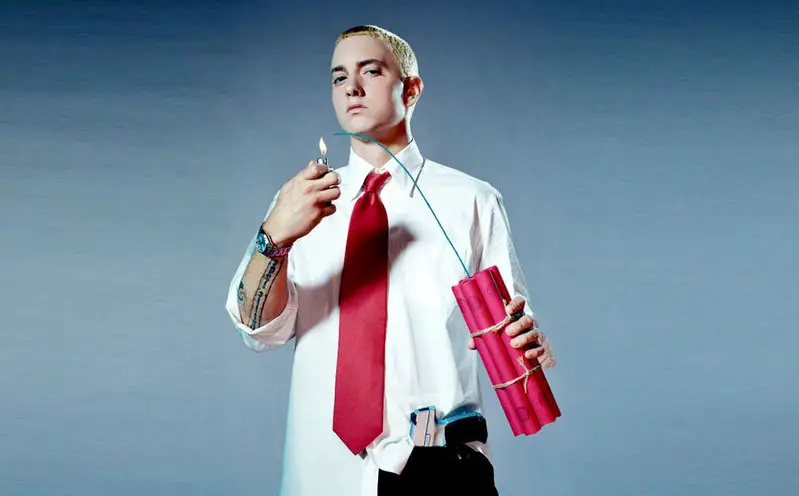 Net worth: $230 Million
Eminem is the best selling rapper of all time and is known as the King of Hip-Hop or King of Rap music.
Unlike his mentor Dr. Dre, who has many incredibly profitable businesses, Eminem earned his fortune mostly by album sales, sell-out tours, and performance fees. 
However, Slim Shady has worked just fine to ensure an extraordinary big bank account. 
This white rapper's influence in several hip-hop circles is incomparable, and his records continue to draw massive numbers even in the streaming era. 
His 'Kamikaze' creation surprise dropped from nowhere last year, reached the top of the Hot 100 Billboard, and went platinum–but musical success alone can't earn anyone over 200 million dollars at that time. 
Going diamonds is seldom for an album, but from 2000 to 2002, Eminem's albums did.
Record-breaking most words in the fastest single 'Rap God,' 'The Monster,' 'Godzilla,' and 'Venom' are some of his no-so-latest hits ruling billboards.
If this post wasn't about the top 10 richest rappers but the best hip-hop artists, Eminem would have ranked on top.
5. Master P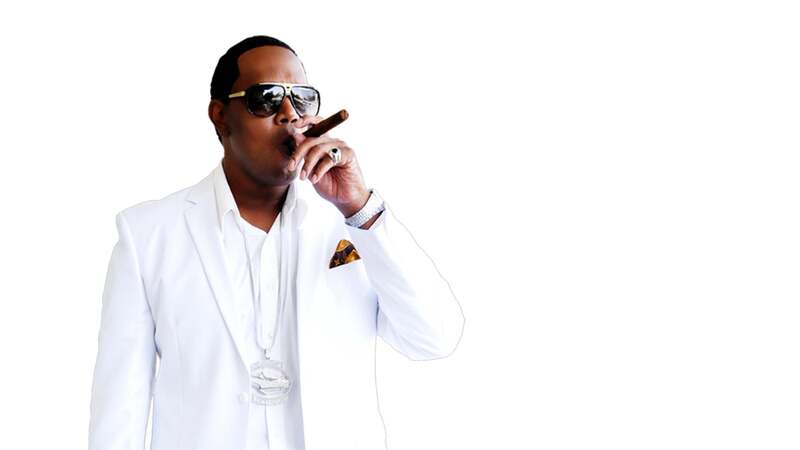 Net worth: $250 Million
Before Diddy and Jay Z became both musician businessmen, Master P (or P. Miller known at the management board) set the blueprint for the future business rappers.
He was the first highest net worth rapper in the music industry.
Percy Miller (Real name) made incredible amounts of money. At the same time, his record label, No Limit Records, was relaunched as New No Limit Records.
In that time, he launched several stars that were striking while the iron was hot and released ten times more albums than before. 
In the late nineties, he signed Snoop Dogg for a 3-album deal.
Master P tried his luck in TV, film, and even professional wrestling and broke into traveling, the real estate industry, stocks, toys, sport, car, and other industries. 
Winning no major music awards, he succeeded in doing all this. We could term him as king of diverse income.
Forbes assessed Miller's net worth at nearly $700 million, which put him as the third-richest hip hop artist in 2009.
4. Kanye West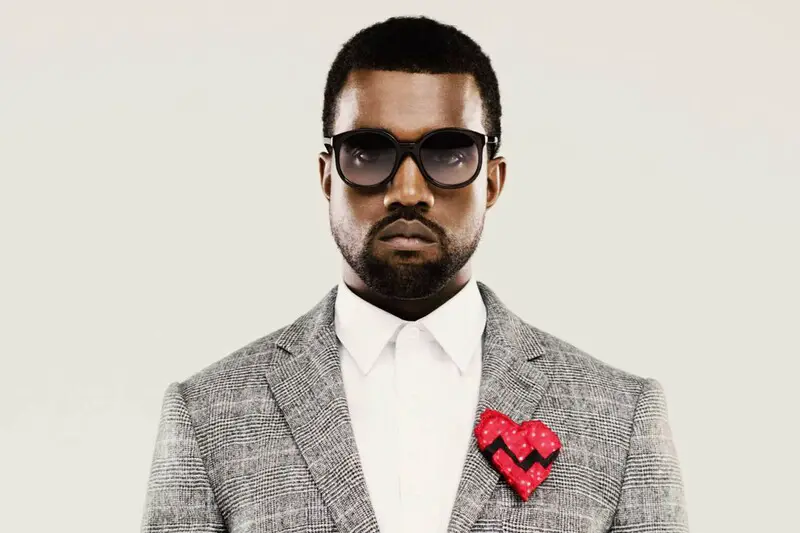 Net worth: $300 Million
His accumulative net value is estimated somewhere near the quarter of a billion marks on paper, but Kanye claims he's broke financially.
Credit goes to the launch of his fashion line, or the running of G.O.O.D.'s music, that puts back 10 million bucks each time for every sellout event or brand collaboration he does.
For years he was recognized for his music beats, and since his hit debut album, he ranked consistently among the Forbes list rappers.
He was capable enough to release his record, besides started his career as an all-time businessman.
So far, Kanye has earned 21 Grammy and is one of the most globally recognized famous artists.
His Yeezy clothing line has just launched shoes and products in collaboration with companies like Nike and Louis Vuitton.
West works in architecture, politics (to some extent), design, and many other activities.
3. Sean Combs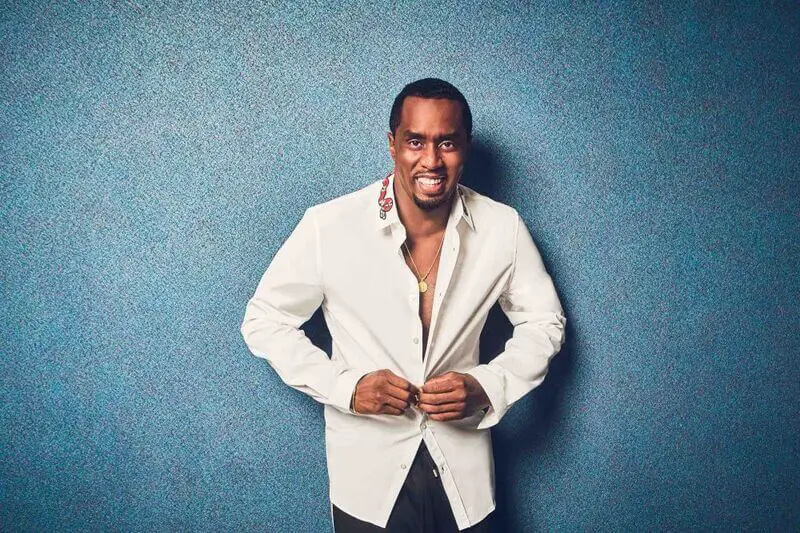 Net worth: $740 Million
Sean "Diddy" Combs started out with his label Bad Boy Records in the 90s, building his name in production and rap.
Initially, he worked with the likes of Notorious B.I.G. and Faith Evans. 
With his smart business deals, Diddy owes much of his success to Sean John and Enyce for his clothing lines.
He has a 50% stake in the Ciroc vodka brand, owns an alkaline bottled water brand 'Aquahydrate' with the popular actor Mark Wahlberg and the tequila brand 'DeLeón.' 
We eventually saw him rise as the first billionaire recording artist in hip-hop history, with his recent major stakes in the multi-platform TV network, Revolt TV.
2. Dr. Dre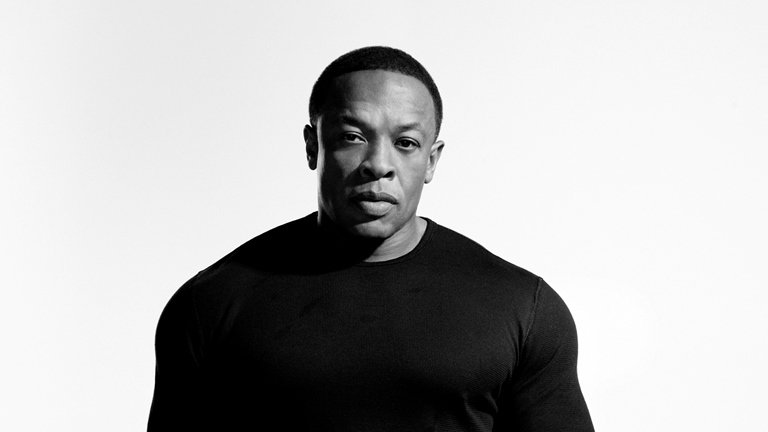 Net worth: $800 Million
Dr. Dre is an American rapper, record producer, entrepreneur, record producer, actor, and audio engineer.
He is the founder and Chief Executive Officer of Aftermath Entertainment and Beats Electronics.
Thanks to Apple's purchase of Beats Electronics in 2014, Dr. Dre gained a massive increment of points for the Forbes richest rappers lists.
Forbes estimated he made around 620 million dollars from selling Beats— a musician's biggest annual paycheck in history.
After all, Dre shifted an obscene sum of money late last year to a healthy amount of Apple's stock.
In 2020, he could once again challenge his rivals for the top spot of the richest people in the music industry.
Add to this list also his extensive music with years of royalty, and we do not doubt that he will join the billionaires club soon.
1. Jay Z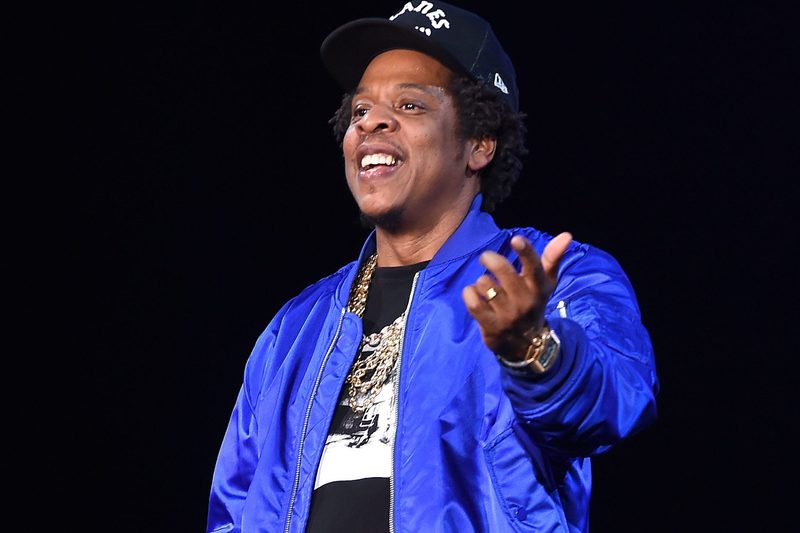 Net worth: $1 Billion
Shawn Corey Carter, known professionally as Jay-Z, is the richest rapper in the world in 2020, according to Forbes.
Although Jay Z is one of the most influential rappers, he has invested in many start-ups and established companies with his exceptionally good financial quotient.
He earns a beautiful package annually through a combination of clothing, music production, and rap.
Jay Z has worked with some of the industry's most successful artists, selling over 100 million copies.
He has become a businessman and has formed Roc Nation Sports, where he works as an NBA sports agent.
Jay Z is also an incredibly successful Co-owner of the 40/40 Club in New York.
He had not released a solo record since 2018; Last featured in 'Everything is Love' by Beyoncé.
But his business ventures earned him enough wealth to rank in last year's richest musician in the world.
He is also married to Beyoncé, not a big loss, even if we don't include his assets, $1 billion.
Jay Z and Beyoncé both combined are now worth 1.4 billion dollars.
You might notice that all these Forbes list rappers started in the 90s, so was the introduction of hip-hop in the mainstream. 
Current generation hip-hop might have shifted a little materialistic side, according to many fans. 
Modern rappers talk much more about money, possessions, and finances than they used to do in the era of Gangsta rap.
What're your thoughts? Let me know in the comments down.
Please do not forget to share this countdown with your rap freaks on social media.