The Indian Maharajas and British Lords, who decorated the team's ranks once, polished the game we see today.
Cricket's transition from test matches to T20 not only improved its reach for broader audiences, but tournaments such as the Indian Premier League (IPL) and the Big Bash League (BBL) generate enormous revenues for the sponsors.
Top world cricketers are competing at these tournaments to bestow themselves huge amounts of income.
The following is the countdown of the top 10 richest cricketers in the world 2021:
10. Shane Watson Net Worth : $30 Million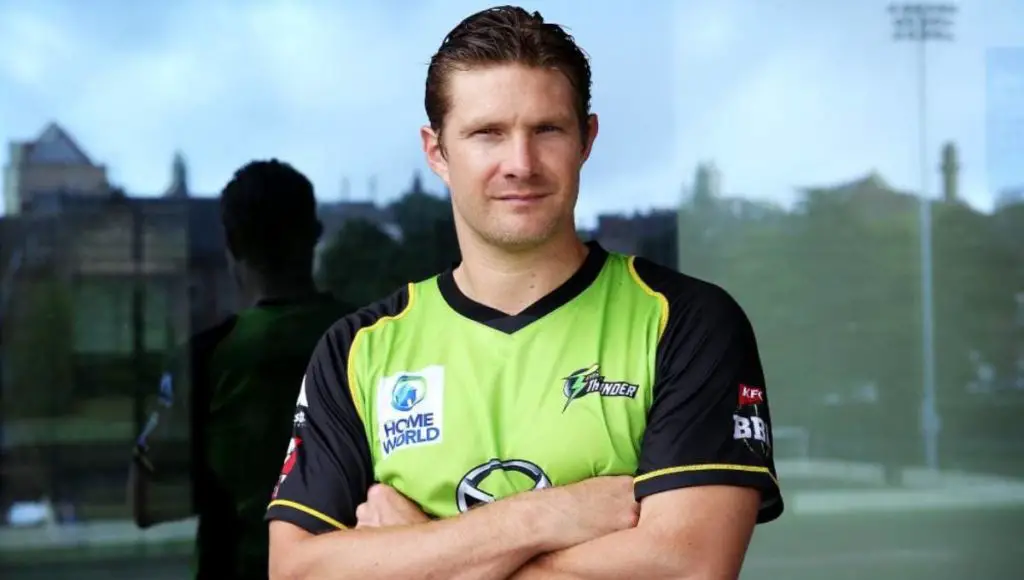 While Shane Watson was once a national team player in Australia, he's signed with the IPL team Chennai Super Kings at the moment.
Watson has excellent balance skills, and he's an incredible all-rounder between a bowler and a batsman.
He was one of the best players in Australia, but injuries rarely gave him a chance to enjoy a lengthy international cricket spell.
Watson made 307 appearances internationally and scored 10950 runs.
He used his brilliant all-rounder skills in many of the T20 world cups and leagues worldwide.
He was the most expensive player purchased in the 2016 IPL auction, as RCB bought him on a two-year ₹9.5 crores/year contract.
In 2016, Watson left international cricket but still plays many T20 leagues.
He also played with Sydney Thunders in the Australian Big Bash League.
9. Yuvraj Singh Net Worth : $35 Million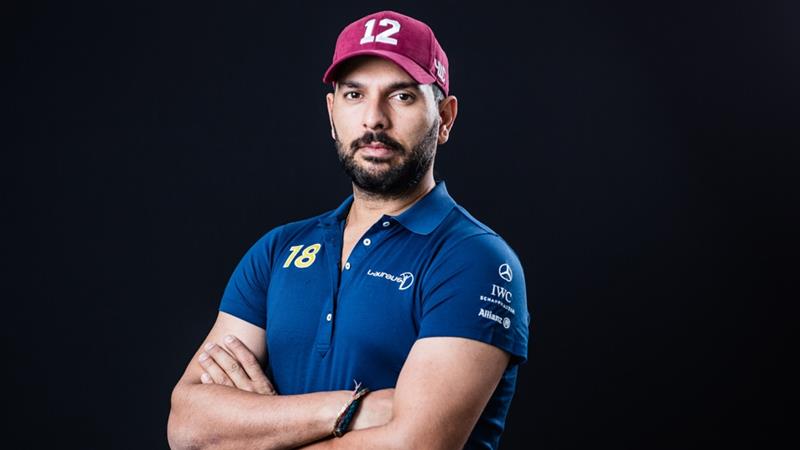 Yuvraj Singh, "Yuvi" ranks in 9th position in the richest cricketers in the world list.
Known primarily as an all-rounder, Singh was the Vice-Captain of the Indian ODI team.
He hit six sixes in six balls against England for a game, which was one of his most famous performances.
He was the Man of the Tournament for his all-rounder display at the 2011 World Cup. Sadly, after he overcame cancer, he didn't find his mojo back.
Yuvraj is a popular Indian personality who has endorsed brands such as Puma, LG, Reebok, Xbox, Revital, and Pepsi.
For consecutive seasons in 2014 and 2015, he was the highest-paid cricketer in IPL.
Delhi Daredevils purchased him in 2015 for ₹16 crores. In 2017, by the name of YWC, he started his fashion clothing label, which received a lot of positive feedback.
8. Jacques Kallis Net Worth : $35 Million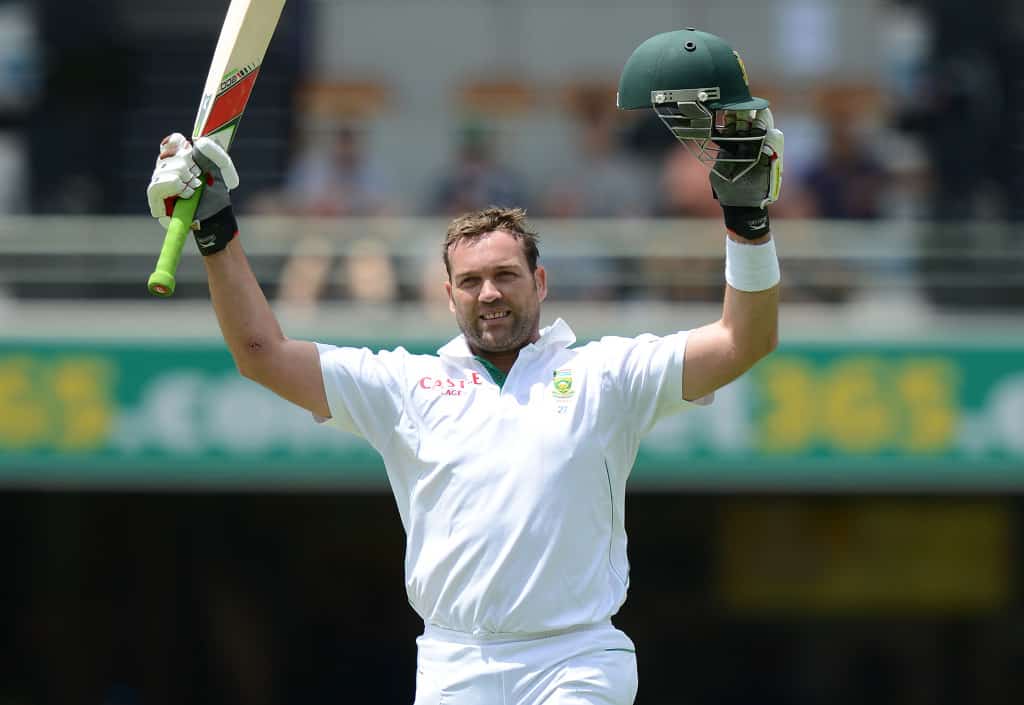 Jacques Kallis is a cricket coach and former South African cricketer.
Kallis is retired now in 2020 but enjoys his active cricket retirement with a net worth of $35 million.
We know his performance in the games to be trustworthy, and fans love his batting style.
Besides the sport, Jacques Kallis is also known for his successful coaching career!
In IPL 2012, he played a crucial role in making Kolkata Knight Riders the champions.
In 2014, the former South African all-rounder signed a one-year contract with the Big Bash League franchise of Sydney Thunders was signed.
In 2017, Advanced Hair Studio India appointed him as their brand ambassador.
7. Virender Sehwag Net Worth : $40 Million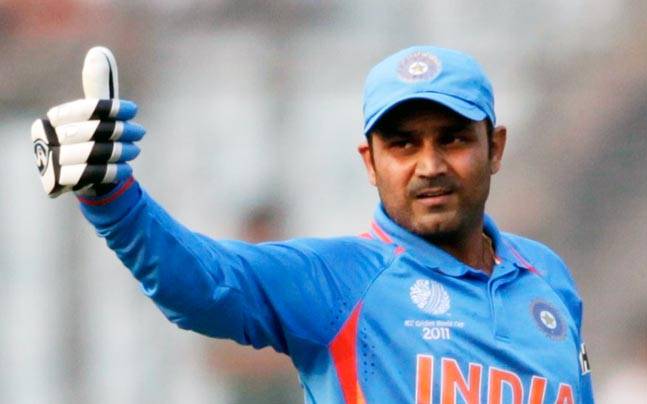 Virender Sehwag is a popular Indian cricketer, a known aggressive batsman from Delhi, India.

Virender Sehwag is a popular Indian cricketer, a known aggressive batsman from Delhi, India.
He was the former captain of Delhi Daredevils for a long time and still holds various unbroken world records.
For example, he holds a record of the highest scorer in a Test match and the first batsman to achieve the fastest triple century.
Virender Sehwag is living a comfortable retired life with a net worth of $40 million.
Sehwag launched an international school for students with disabilities in his free time.
In his 8-year IPL career, he represented Delhi Daredevils and Kings XI Punjab.
He's currently a Star India commentator. For a very long time, Viru was Hero Honda's brand ambassador.
He also promotes international brands such as Boost, Samsung, Reebok, Adidas, and many more.
6. Shane Warne Net Worth : $52 Million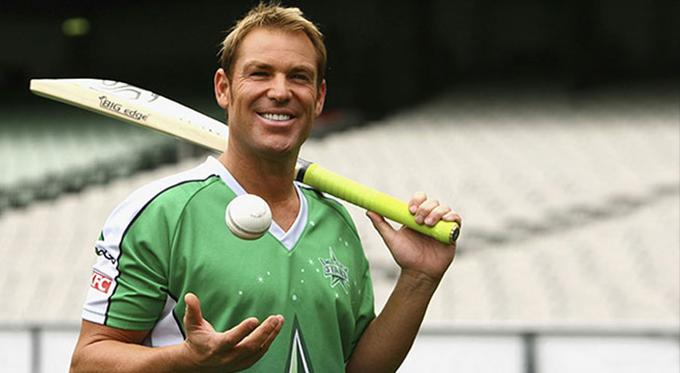 Shane Warne is a former Australian cricket team captain and a legendary wicket-taking bowler.
Being retired for several years, he is still one of the richest cricketers in the world, maintaining a net worth of $50 million.
Warne now works for cricket games on the Nine Network as a commentator.
Since his retirement, he has worked with his charity foundation, which focuses primarily on improving children's lives.
For Australian fans, Warne is a national star. In the 2008 IPL first season, Warne was the Rajasthan Royals captain, the winning team.
In 2011, he retired from IPL and is now Rajasthan Royals' head coach.
Brands such as Victoria Bitter, Pepsi, and McDonald's, etc. have been promoted by this Australian legend.
5. Brian lara Net Worth : $60 Million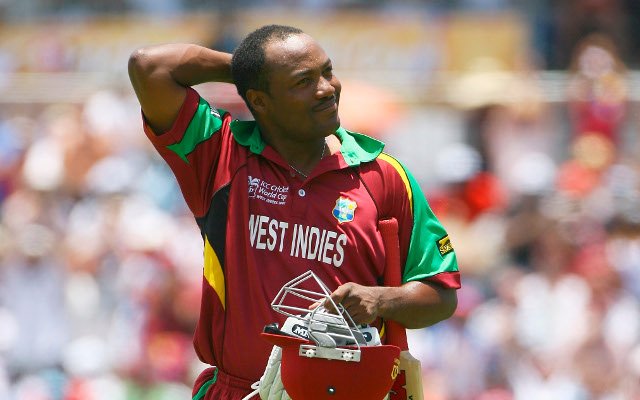 The Trinidadian former international cricketer, Brian Charles Lara from the West Indies cricket team, has been widely recognized as one of the greatest cricketers of all time.
Lara has the highest score as an individual, the second-highest batting performance, and the highest number of runs in cricket history.
In 2012, the superstar was also inducted into the ICC Hall of Fame.
Brian Lara has additional cash to spend with an astounding net worth of $60 million.
Lara is a philanthropist who established the Pearl and Bunty Lara Foundation, an organization that focuses on social care problems.
Lara was also the Indian Tyre company, MRF's brand ambassador, which helped gain worldwide popularity.
Lara has become a professional golfer after retirement from cricket and has also won several international golf competitions.
4. Ricky Ponting Net Worth : $65 Million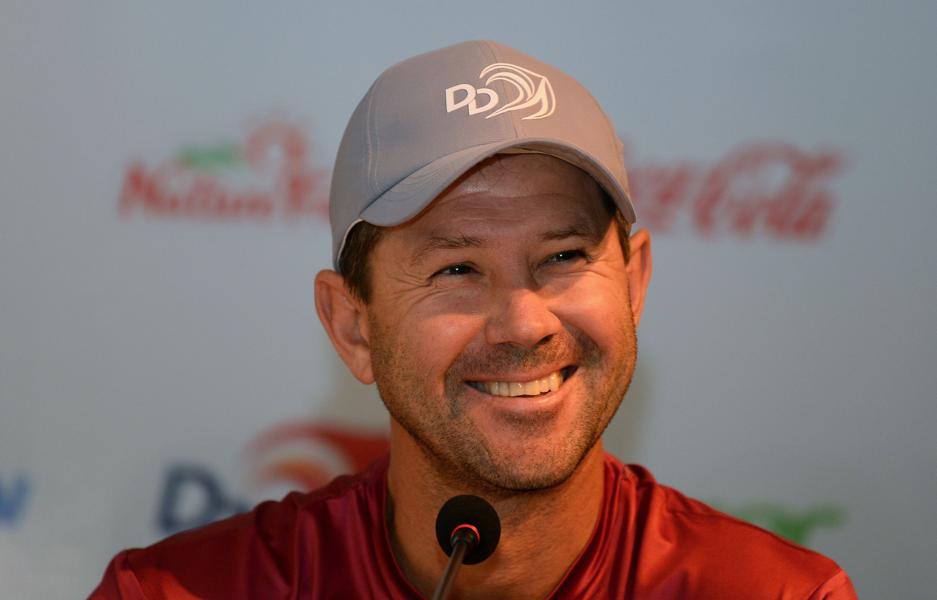 Ricky Ponting is an unbelievably famous cricketer, commentator, and coach who comes from Australia.
He is also one of the top batsmen in the sport's history, even if he is also a bowler and a close-catching fielder.
The former captain from Australia is the only cricketer to win in two consecutive ICC World Cups (after the Clive Lloyd from the West Indies).
He has supported many brands such as Valvoline, Adidas, Pura Milk, Rexona, kookaburra bats, and more.
He was a very popular commentator for Channel 9 due to his popularity and glorious cricketing profession.
Ponting is also the head coach of the Delhi Capitals IPL Team, which was placed 3rd in the 2019 season.
3. Virat Kohli Net Worth : $92 Million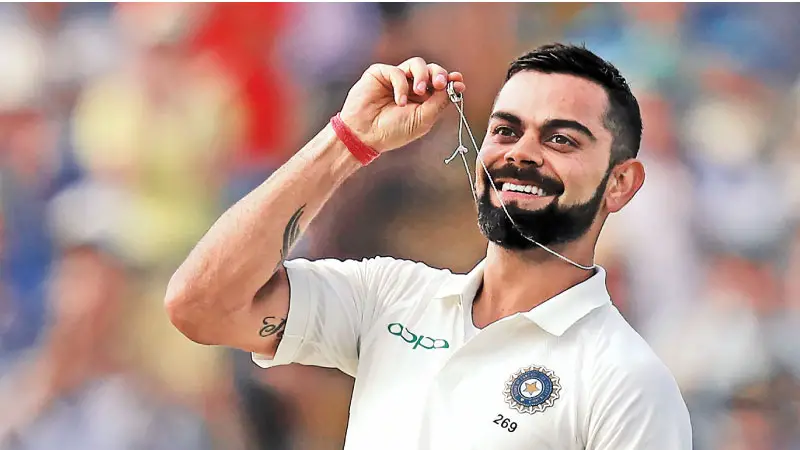 As per Forbes, Virat Kohli, the current Indian captain and one of the best batsmen in the world, is today and the most marketable cricketer.
In 2021, his net worth is around $92 million(₹ 644 crores) and is the richest cricketer in India in 2021.
He has been the iconic young person with exploits on the ground, good looks, and an aggressive attitude.
You'll recognize while watching TV that Virat Kohli is an aspect of almost all alternate TV ads.
He has the second most followed Instagram account in India, with 48.7 million followers, while 33.5 million followers on Twitter.
Kohli became the highest-paid IPL player when he extended his contract with Bangalore in 2019 with Royal Challengers Banglore.
Regarding wealth, he ranked 83rd position among Forbes, the only Indian who made him the best 100 & is currently the highest-paid cricketer in India.
Kohli charges over 4 crores a day for his shoots and his endorsements in 2020.
It has signed a five-crore agreement with Audi India in 2015 and has promoted brands such as Pepsi, Valvoline, Google, Hero Moto Corp, Colgate, Tissot, Too Yumm, Manyavar, and so on.
In 2018, he was also appointed as Brand Ambassador for Uber, the world-famous carrier.
Kohli is also the owner of FC Goa, a soccer team ISL. It also has its own Wrogn and One8 fashion brands (partnering with Puma).
2. Dhoni Net Worth : $111 Million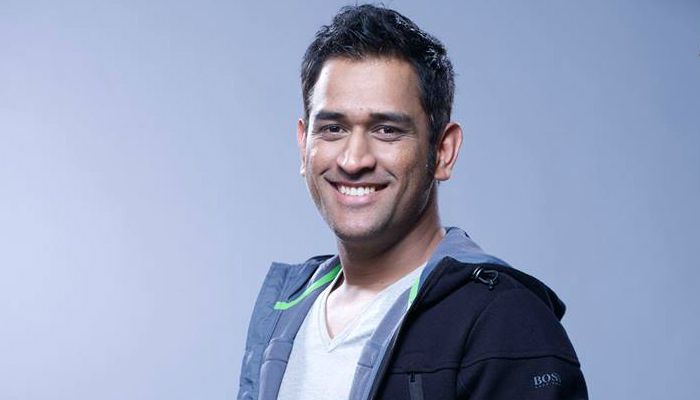 Mahendra Singh Dhoni (also is known as MS Dhoni) is a successful batsman and wicketkeeper.
Under his captainship, the Indian cricket team won two Asia Cups, an ICC Champions Trophy, and the 2011 Cricket World Cup.
B
Mahendra Singh Dhoni (also is known as MS Dhoni) is a successful batsman and wicketkeeper.
Under his captainship, the Indian cricket team won two Asia Cups, an ICC Champions Trophy, and the 2011 Cricket World Cup.
Because of his tremendous success, MS Dhoni has a net worth of 111 million dollars.
He holds several unbroken records, including most T20 winnings and most wicketkeeper catches.
Almost every other brand you might know has been endorsed by Dhoni.
He has promoted brands like Gulf Oil, Reebok, TVS Motors, Red Bus, Sony Bravia, Lays, Amrapali, Snickers, GoDaddy, Colgate, Orient, and many others.
For nearly 7-8 years, he was also Reebok's brand ambassador & was among the highest-paid athlete in 2018 by Forbes.
Dhoni has also invested in the Chennaiyin FC team of ISL and is also the owner of his 'Se7en' fashion brand.
Dhoni is the only Chennai Super Kings captain since IPL started and is currently under ₹15-crore/year contract.
Because of some hassles with BCCI, he had to step down from team captainship.
1. Sachin Tendulkar Net Worth : $115 Million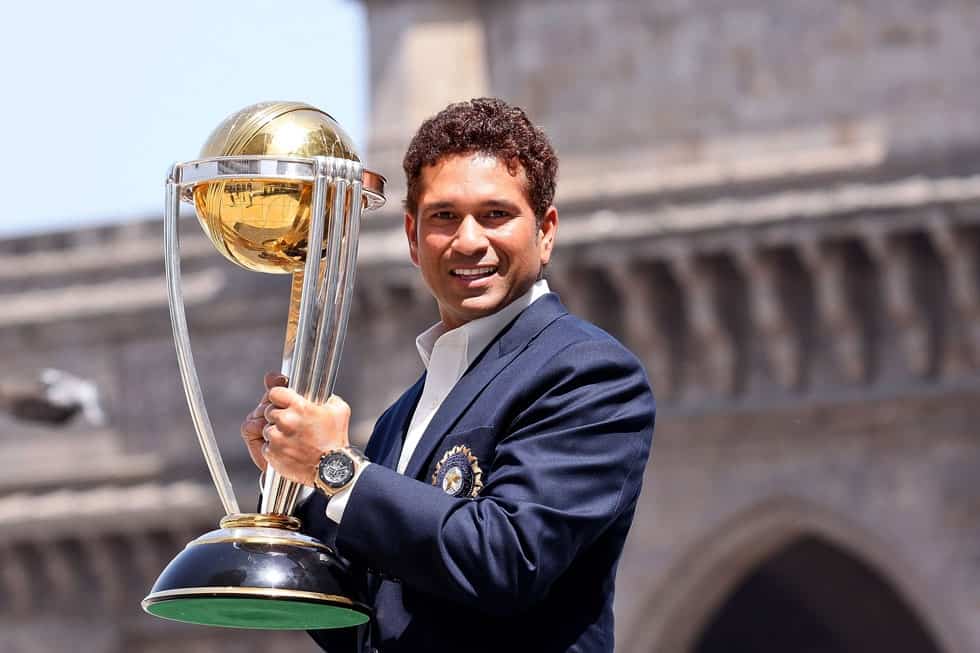 Sachin is the world's best cricket batsman of all time and is the only cricketer in international cricket with over 34,000 runs in total and holds a record for scoring 100 centuries.
We Indians do not see Tendulkar in India as a person but more than a superhuman figure.
Regarded as the best cricket player in the world, he is not just a hero, but also a godly character.
Sachin endorses many global brands like BMW, Pepsi, Luminous, Adidas, Canon, Phillips, Britannia, VISA, Castrol, etc.
When he became the MRF brand ambassador in 2001, Sachin was the first cricketer to score a deal of ₹100-crore.
He supported BCCI (Indian cricket board) to clear the debt, which currently in 2020, is the world's richest cricket board.
Tendulkar owns 520 crores rupees worth of properties and is also the Mumbai Indians' mentor, a 4-time IPL champion team.
He is now active in other sports as well, in terms of his business aspirations; Sachin is the co-owner of the Pro Kabaddi League team, Tamil Thalaivas.
Sachin Tendulkar is the richest cricketer in the world of all time and the richest Indian sportsman, according to Forbes.
You might notice that almost half the list comprises Indian players & there is a reason for that.
Cricket is the most popular game in the world after football. 
It is mainly for its popularity in the Indian subcontinent in enormous numbers. 
Many cricketing stars have become national icons, and successful companies have used their reputation for a positive brand image to the most. Today, Cricket is a commercial entity.
I hope you enjoyed our top 10 richest cricketers list; if so, please share it with your friends or teammates on social media.