Top 10 Highest Paid Actors in Bollywood
How much do Bollywood actors charge for a movie?
Several factors are involved that not be answered here without knowing the actual conditions.
Generally, the factors like an actor's popularity among the masses, skills (referenced through past films), past commercial successes, and casting demand often determine the fees.
Sometimes, you can break into it quickly, being young and beautiful, like a young model, a pageant winner, or a sports star.
Breaking into a star status is time-consuming and challenging with odds against you.
Few people in the industry have managed to achieve that position and can charge a big buck to producers for their time and skills.
Producers are willing to pay their demands because, after all, it's all about ROI, so here are the top 10 highest paid actors in Bollywood:
10. Shahid Kapoor – ₹38 Crores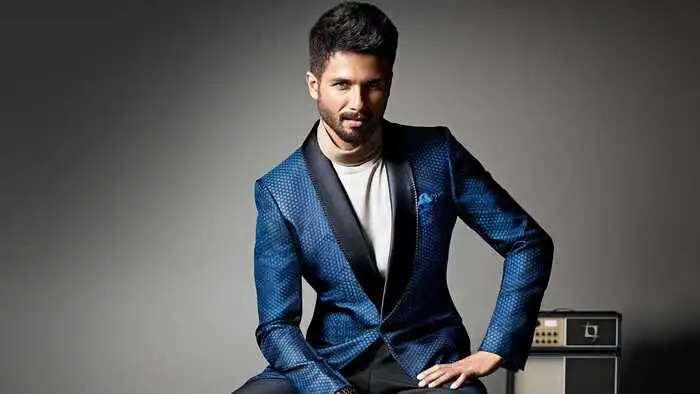 Shahid Kapoor charges an estimated salary of Rs 22 Crore Per Year.
He has also hiked his fees to Rs 38 Crore for his upcoming film with Ali Abbas Zafar, and reportedly asked for Rs 35 Crore for a recent project
9. Tiger Shroff – ₹40 Crores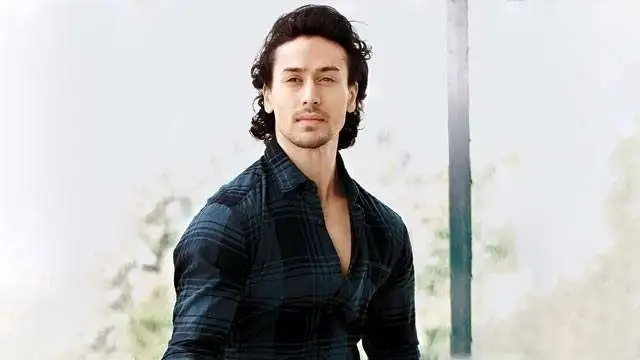 Tiger Shroff is reportedly paid around INR 15-20 crore (approximately $2.1-2.8 million) for each film he appears in. However, after the debacle of Heropanti 2, producers have asked Tiger Shroff to reduce his fees by 50 percent and charge somewhere in the range of Rs 17-20 crores (approximately $2.4-2.8 million).
Additionally, for the upcoming multi-starrer Bade Miyan Chhote Miyan, Tiger Shroff is being paid Rs 40 crore (approximately $5.6 million).
8. Ranveer Singh – ₹40 Crores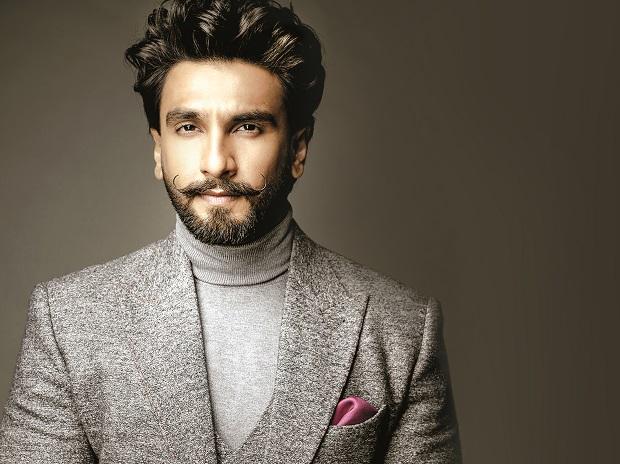 Ranveer Singh Bhavnani started his career in acting advertisements. He got his first leading role in the 'Yash Raj Films movie 'Band Baaja Baraat' in 2010.
In all his latest movies, he plays energetic, lively roles with his profound expressions and is a serious actor with a creative mind, and this is the most memorable thing for his fans.
There is something unique about his dressing sense; he always tries to look different from the crowd.
He has been honored with many awards, including four Filmfare awards.
Ranveer Singh Fees per movie:
A-lister actors like Ranveer Singh, who typically charge around 40-50 crores per movie, have reduced their prices during COVID. But now, in 2023, it's rumored that he raised the fees back to pre-pandemic times. 
7. Ajay Devgn – ₹50 Crores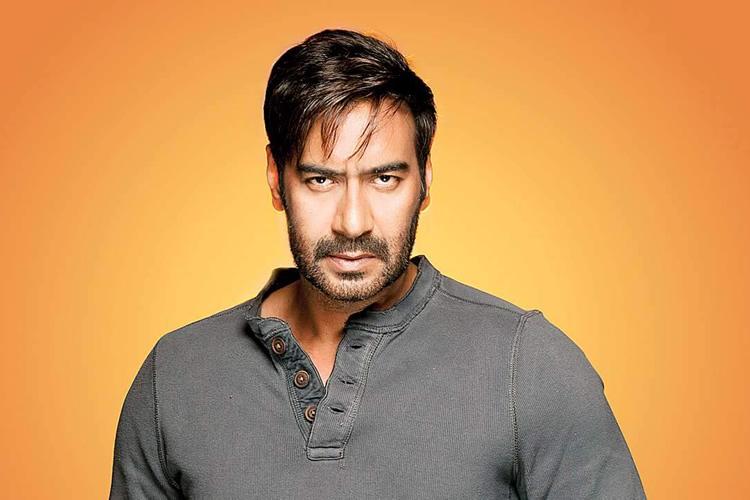 Ajay Devgan is an outstanding actor whom people like very much. Ajay is married to Kajol Devgan, also a very skilled actress.
He was first seen in the film Phool Aur Kaante and had excellent acting skills, for which he was awarded the Filmfare Award.
Ajay has worked in more than 100 movies. Many people do not know that it is also the owner of a production company named Ajay Devgan Films.
Do you know, Ajay Devgan is the first actor in Bollywood who has a private jet, and he uses it to travel to different places.
Ajay Devgn per movie Fees:
Ajay Devgn reportedly charges around INR 25-30 Crore per movie and his fee has been hiked to Rs 40-50 crore per film
6. Ranbir Kapoor – ₹60 Crores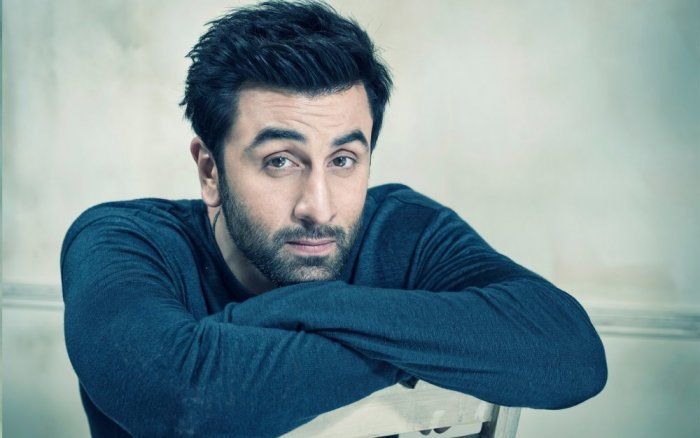 Ranbir Kapoor is the eighth highest paid Bollywood actor. He won 5 Filmfare Awards. Ranbir is also called a chocolate boy because the ladies love Ranbir very much.
Ranbir's genes have tremendous acting skills as his father, the late Rishi Kapoor, and mother, Neetu Singh, are excellent actors.
Ranbir's grandfather Raj Kapoor was the one who developed the Indian film industry that we see today.
He played a perfect role in some best movies like 'Ae Dil Hai Mushkil,' 'Jagga Jasoos,' and more.
Ranbir also produces movies with (partnership) Anurag Basu.
How much Ranbir charges per movie:
Ranbir Kapoor reportedly charges around INR 20-25 Crore per movie, and his fee has been hiked to Rs 60-70 crore per film in 2023.
5. Hrithik Roshan – ₹75 Crores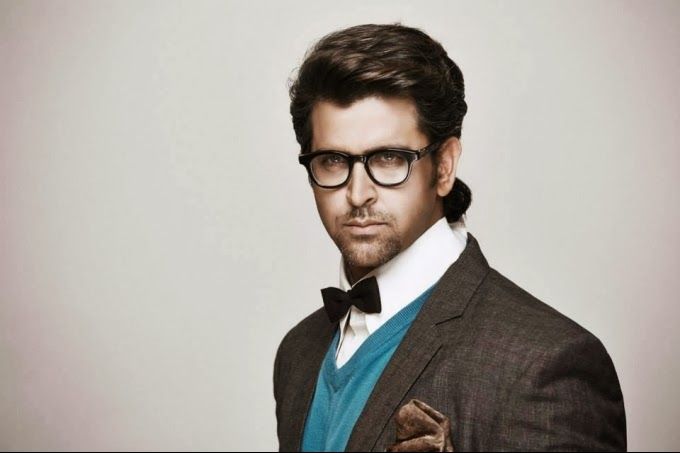 Hritik is the hottest man in Bollywood and also an excellent dancer. He debuted in the 'Kaho Na Pyaar hai' movie, and the film was a box office smashing hit.
But before this fantastic film, Hritik was seen in many movies as a child actor.
Hritik has excellent muscles, is an inspiration for many fitness freaks, and owns a popular clothing brand name, HRX.
He recently got divorced from his ex-wife, Susanne khan.
Hrithik Roshan per movie Fees:
These days, in 2023, while many of the other superstars take a profit percentage in their films, Duggu prefers the old school charging a bomb of 60-75 Crores per film. 
4. Aamir Khan – ₹60 Crores+share in the profit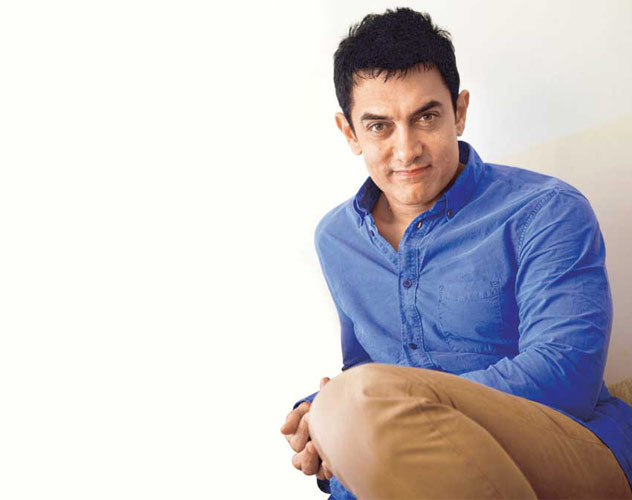 Aamir Khan is the most influential actor in the Bollywood world and first appeared on screen as a child actor in his uncle's film.
As a leading actor, Aamir Khan made his first movie in 1988, 'Qayamat Se Qayamat Tak.'
The specialty of Aamir Khan is that he always selects those scripts which influence others. Aamir Khan is among the honored actors with 'Padma Shri' and 'Padma Bhushan.'
Aamir Khan per movie Fees:
Considering Mr. Perfectionist's contribution to the film, it can be concluded that he earns around 75 to 85 crores per film.
Technically, Aamir Khan does not charge fees for his films; according to the star, 
"……when the film releases, I get zero money. And as it starts earning money, that money goes into P and A (Promotions and Advertising), which is over and above Rs 100 crore. Say P and A is Rs 25 crore, it then goes into recovering that. Once P and A is recovered, the producer has recovered his money, and everybody has got their fees…then I go into the percentage of profits. "
Other Bollywood stars like Shah Rukh Khan, Salman Khan, and Akshay Kumar are among the top 10 highest paid Bollywood actors in Forbes.
However, Aamir Khan did not break into the list despite his last super hit; Dangal managed to break the 2000 crore barrier globally.
Aamir Khan reportedly charges around INR 60 crores per movie in 2023, plus a share in the profits for some movies. He has also given up his fees of Rs 100 crore to compensate for the losses suffered by Viacom 18 Studios for the recent Laal Singh Chadha flop.
3. Shahrukh Khan – ₹80 Crores+60% share in profit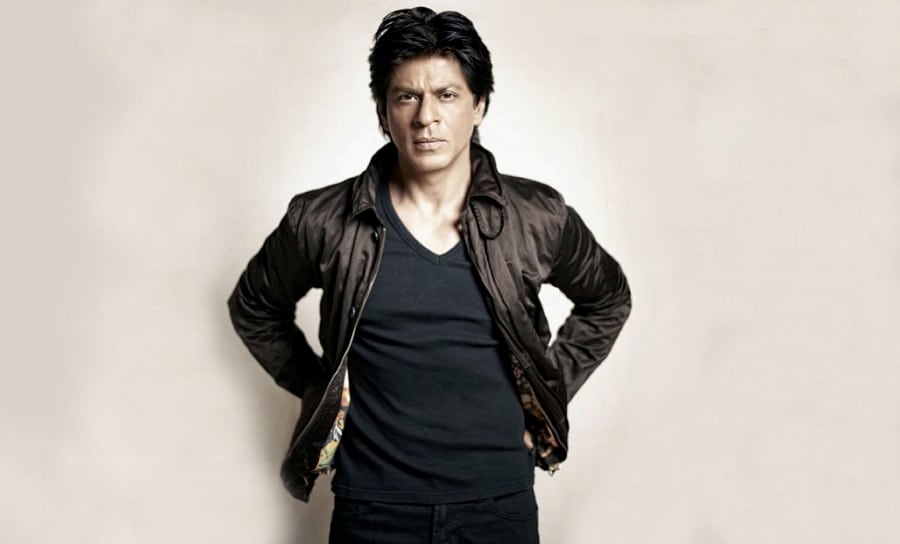 Shah Rukh Khan is the actor who steals the hearts of all fans, better known as 'King Khan.'
He played his debut role in Deewana, but few people know that even before this film, Shahrukh has worked in many T.V. serials.
In India and foreign countries, he gets a lot of love from the audience.
By playing a role in movies like 'Chak De India' and 'My Name Is Khan,' he shows love for his country and gives a powerful message to society.
Some of its most loved movies of Shahrukh are 'Dilwale Dulhania Le Jayenge,' 'Kabhi Khushi Kabhi Gum,' 'Main Hoon Na,' etc.
Shahrukh Khan per movie Fees:
Currently, in 2023, Shahrukh Khan signs a 45 percent profit-sharing agreement. He used to charge around 50 crores per film but later preferred the profit-sharing model (if the movie is a non-Red Chillies production), which means the higher the profits, the higher he'll earn.
Khan reportedly took home a flat huge pay cheque of Rs 100 crores for his role in Pathaan (2023).
2. Salman Khan – ₹100 Crores+share in profit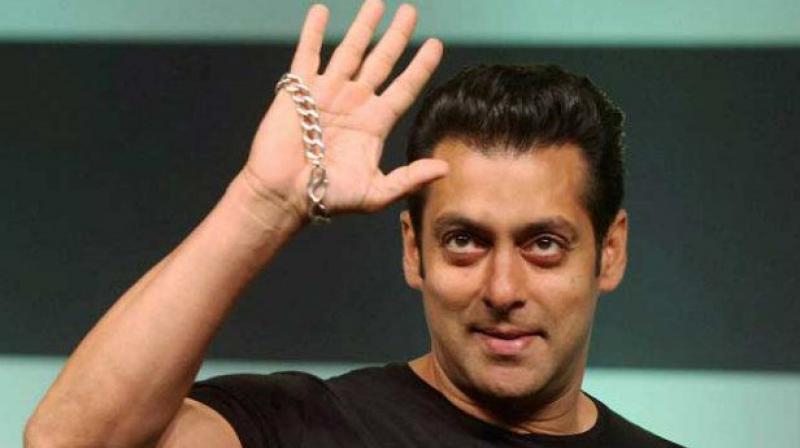 Salman Khan belongs to a prominent Bollywood family. After completing his graduation, Salman Khan left his studies as he decided to learn acting talent.
He started his career in Bollywood in 1988, and his first movie was 'Biwi Ho Toh Aisi.'
The best thing about Salman Khan's role is that he gets lost in character, which makes him different from other actors.
He donates one part of his earnings to his NGO named 'Being Human.' These are the reasons why their fans love Salman Khan.
Salman Khan per movie Fees:
Salman Khan charges around Rs. 100 crores per movie in 2023, including a percentage in profits.
1. Akshay Kumar – ₹100 Crores+share in profit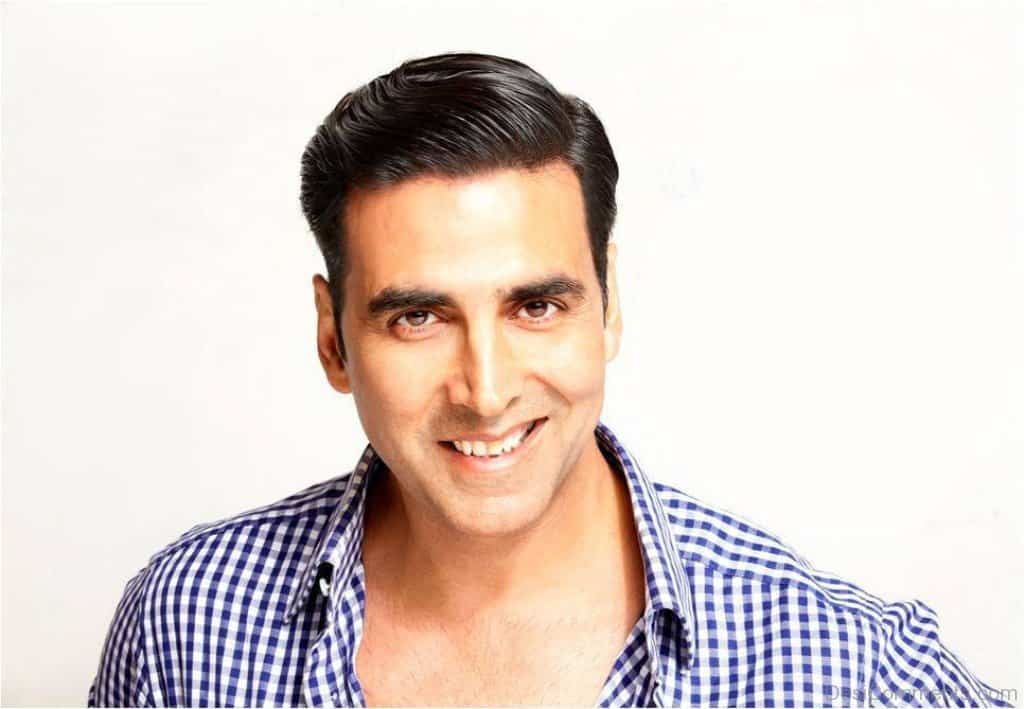 Akshay Kumar is currently the highest paid actor in Bollywood in 2023. He has reportedly charged Rs 135 crores for his upcoming film Cinderella.
His real name is Rajiv Hari Om Bhatia, now popularly known as Akshay Kumar, was born into a Punjabi family.
Since childhood, Akshay Kumar has been interested in sports and has never thought of acting as his career.
He holds a black belt in Taekwondo and started teaching martial arts.
Akshay Kumar walked into Bollywood as a junior artist, but after struggling a lot.
Eventually, he landed a leading role in 1992 in Pramod Chakraborty's movie 'Deedar' and struggled a lot on his journey.
Akshay Kumar has always performed all the stunts himself, also known as a 'Stunt Actor.'
Fans of Akshay Kumar liked his adventures most and named him 'Indian Jackie Chan.'
Akshay Kumar Fees per movie 2023:
According to a report in Bollywood Hungama, Akshay Kumar now charges around 135 crores per movie in 2023. 
This is an increase from the Rs. 50-100 crore insiders reported him (Akshay Kumar) to be charging in 2021. Reports suggest that his fee for his last average movies like Bell Bottom and Bachchhan was over Rs. 100 crores per movie.
Considering his massive popularity and high probability of the movie becoming a blockbuster, most producers will pay him that huge amount.