Top 10 Most Handsome Men in the World
The meaning of 'handsome man' is a male having an attractive, well-proportioned, and imposing appearance suggestive of health and strength; good-looking.
Symmetry is often seen as a key factor in attractiveness, while other features, such as prominent eyebrows, a chiseled/angular facial appearance, cordial eyes, and overall averageness, may also be seen as attractive.
According to studies, the ideal structure for male faces combines mature and neotenous elements.
A broad lower jaw, prominent cheekbones, thick eyebrows, big eyes, and a narrow nose are examples of this.
One might notice that a majority of handsome men are found in the entertainment industry, i.e. male celebrities.
Male celebrities are attractive for a variety of reasons, including physical appearance, personality, and accomplishments.
Additionally, the success of celebrities in their chosen field can make them more attractive to fans.
I've researched and studied famous men from all countries according to science and general likeability.
Based on the considered factors, here is the list of the top 10 most handsome men in the world in 2023:
10. Chris Evans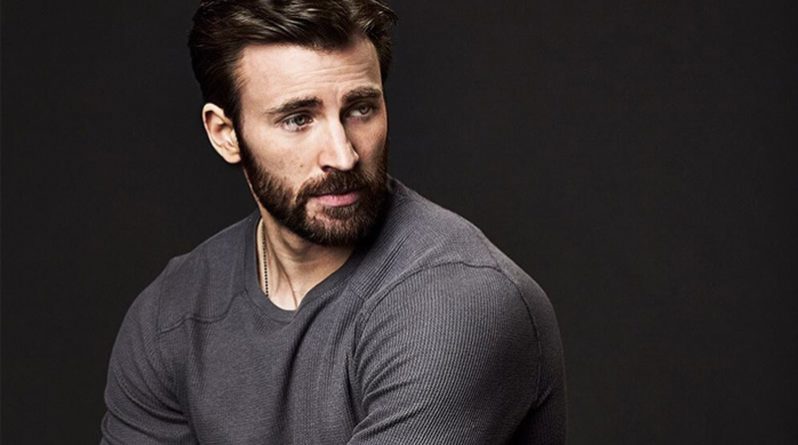 Chris Evans is a popular actor known for his roles in various Marvel Cinematic Universe films.
His work in the franchise has made him one of the world's highest-paid actors and has earned him widespread recognition and popularity.
He is also an active philanthropist, having donated to numerous charities over the years.
Chris Evans is widely considered to be a handsome actor. People magazine named him the "Sexiest Man Alive" in 2021.
Why you might ask? We think it's because of his physical attractiveness and charisma.
He has a heart-shaped face, strong jawline, piercing blue eyes, and a muscular physique that many find attractive.
Additionally, he is known for his charming boyish charm and sense of humor, which adds to his appeal.
His roles in various Marvel movies have also made him a fan favorite, further increasing his popularity.
9. Hrithik Roshan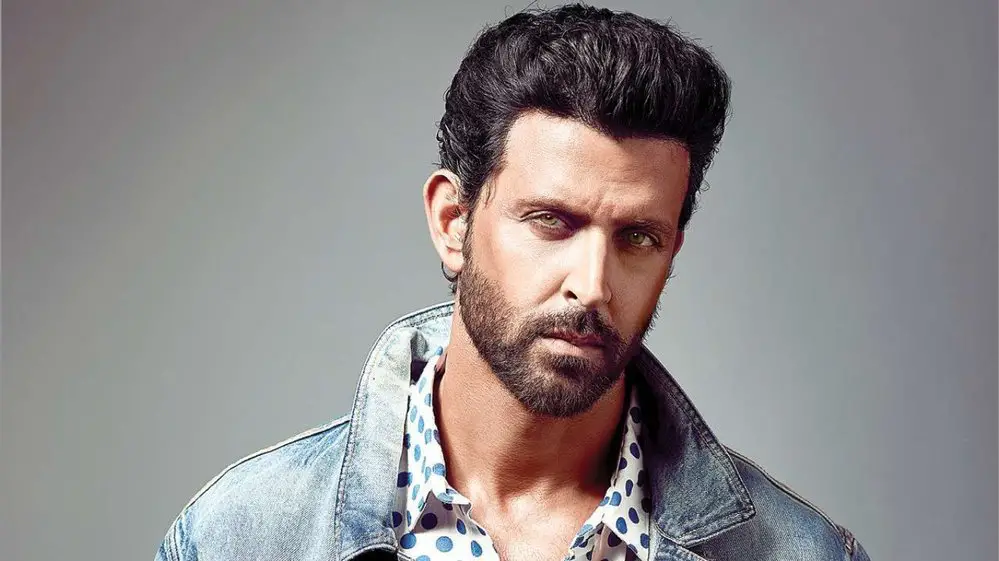 Widely known as the Greek God of the Indian Film Industry, Hrithik Roshan is an Indian actor who works in Hindi films. 
He was born on 10th January 1974 and is known for his versatile roles, unmatchable dancing skills, and attractive looks. 
Roshan has won six Filmfare awards and is often cited as one of the most attractive male celebrities in the country.
Recently, A US-based agency has named Hrithik Roshan the most handsome man in the world.
This title was revealed in a statement on the website of the agency. The reason behind Hrithik Roshan's good looks is his symmetrical facial features, hazel-green eyes, and dusky complexion, which are considered aesthetically pleasing.
Additionally, he is known for his impeccable fashion sense and well-maintained, chiseled Kris Gethin-trained physique.
8. Omar Borkan Al Gala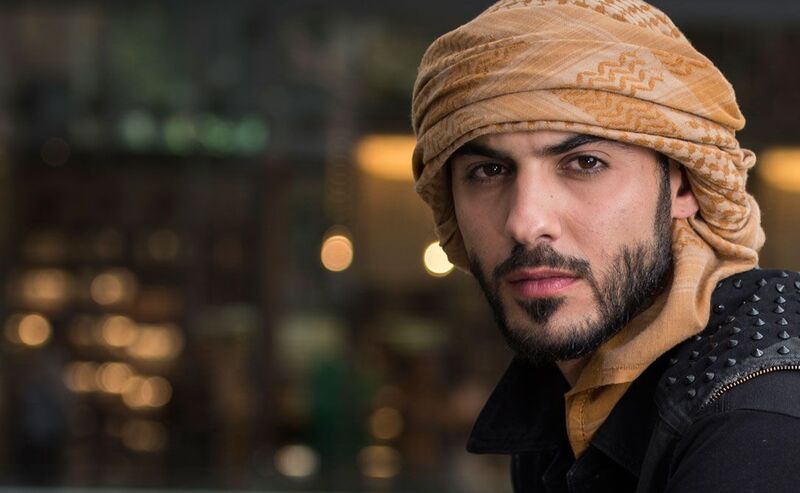 Imagine being expelled from the country just for having an attractive face.
Sounds crazy, right? An Iraqi model named Omar Borkan Al Gala really faced this incident in 2013.
The incident took place at the Janadriyah Cultural Festival in Riyadh. Omar worked in the promotion booth, together with two other male models.
During an interview in January 2015, he said that several women recognized him for his modeling at the festival.
Girls collected autographs and photos, attracting more female crowds around them.
Al Gala said that the religious police didn't like it, and they 'politely' asked the models to leave the festival.
According to a police officer, the authorities feared female visitors would fall in love with them, and the event might turn into something else.
The Saudi Arabia delegation later clarified that it was never the country we asked Omar Borkan Al Gala and the other two models to leave, but only the event.
Al Gala gained 800,000 likes on his Official Facebook page within 48 hours of the viral incident.
He refused to confirm or deny the story for nearly two years.
His wise decision to remain silent made him some marriage proposals and a Mercedes G55 gift.
7. Brad Pitt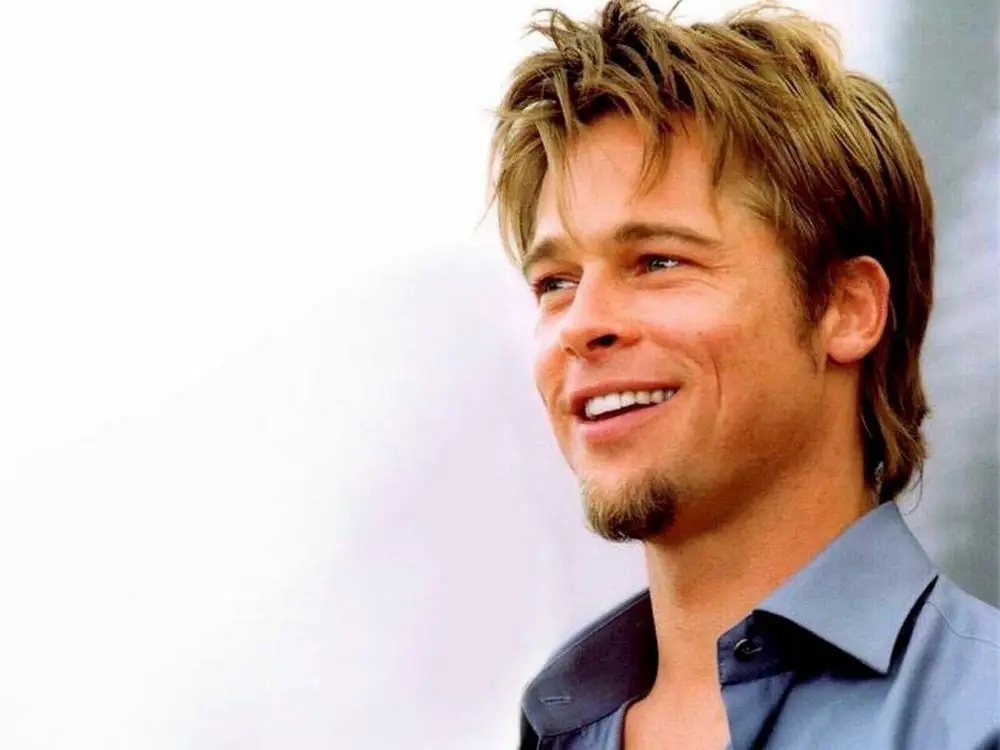 Brad Pitt has become increasingly attractive over the years because of his age and maturity. He is synonymous with male handsomeness, both in the usual sense and scientifically.
His sharp jawlines, hairstyle & "not-giving-a-f" attitude have placed him in a Bad-Boy stereotype.
Brad Pitt is a two-time winner of the Fashion magazine's "Sexiest man alive," one in 1995 & the other in 2000.
In the early 1990s, he was known for his grunge to look and red-hot appeal.
However, today in 2023, he has become even more attractive with his hair slicked back and rocking black suits.
From looking at Brad Pitt's facial structure, it is evident that he has a very sharp jawline. His chin is also very prominent, which gives him a very masculine look. His nose is also quite straight, which adds to his overall handsome appearance.
His age has also contributed to his attractiveness, as he is now more mature and experienced.
Additionally, Brad Pitt's success in Hollywood has made him even more desirable.
He is one of the most successful actors in Hollywood, with many awards and accolades under his belt.
This success has made him a household name and increased his desirability.
Brad Pitt is ever fit with the ideal built body, dresses well, but often dresses informally, but never seems to wear trashy garments.
6. Regé Jean-Page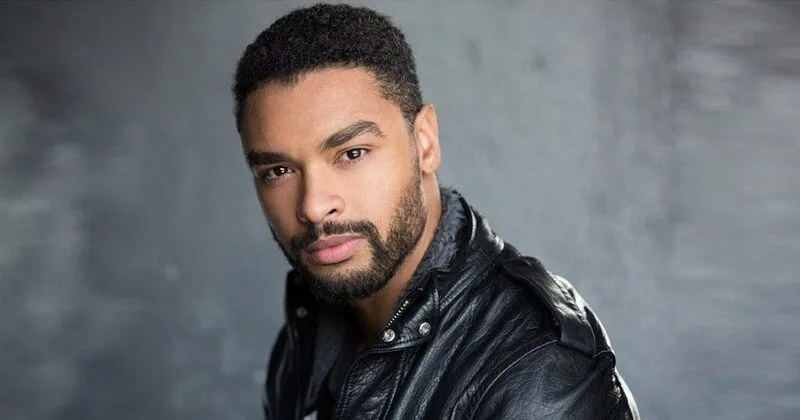 Regé-Jean Page is a British actor best known for his breakout role in the first series of the Netflix period drama Bridgerton (2020).
According to a UK-based facial plastic surgeon who used the Greek Golden Ratio to measure physical perfection by symmetry, actor Regé-Jean Page is the most handsome man in the world.
The surgeon found that Page had a 93.65 percent rating of physical perfection.
The study used an empirical tool to measure beauty, and Page topped the list due to his classically attractive face and beautiful brown eyes.
The spacing between his eyes was also noted as a factor in his attractiveness.
His jaw area has more of a squared-off shape, and the length of the face is longer than the width.
The overall symmetry of his face appears monotonous and consistent.
5. David Beckham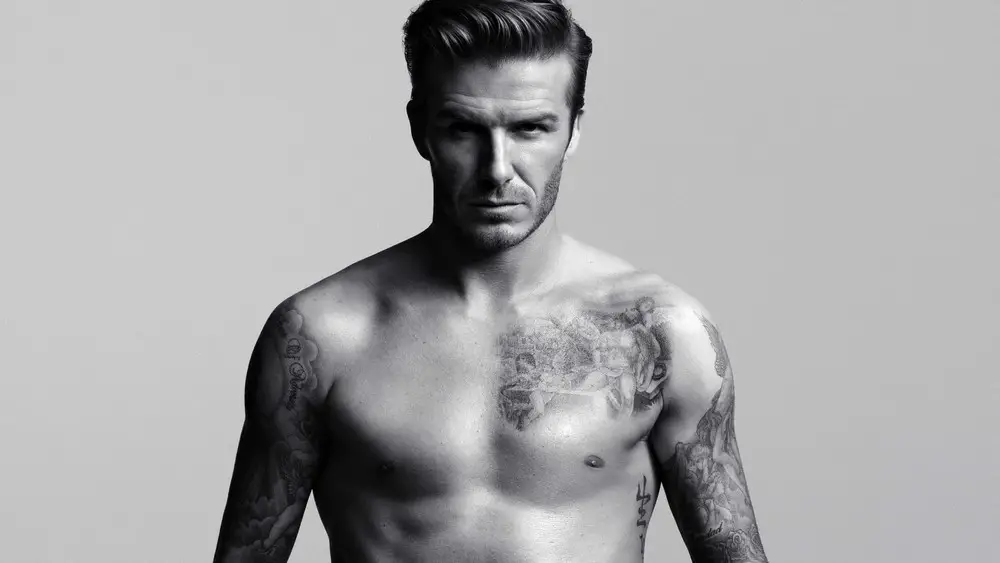 David Beckham has also become one of the most celebrated and recognizable modern-day footballers.
The internationally acclaimed retired English top football player was named one of the Sexiest Men Alive by People's magazine. 
We generally know this legendary Manchester United star, father of four, and the husband of pop star and fashion designer Victoria Beckham for his chiseled looks for a long time.
He is occasionally featured in Pepsi, and Adidas advertisements, and Giorgio Armani's modeled underwear.
Ironically, he never thought of himself as an "attractive, sexy person."
We can recognize David Beckham as one of the world's most marketable sports players. Even today, in 2023, women go over him at 48.
4. Tom Cruise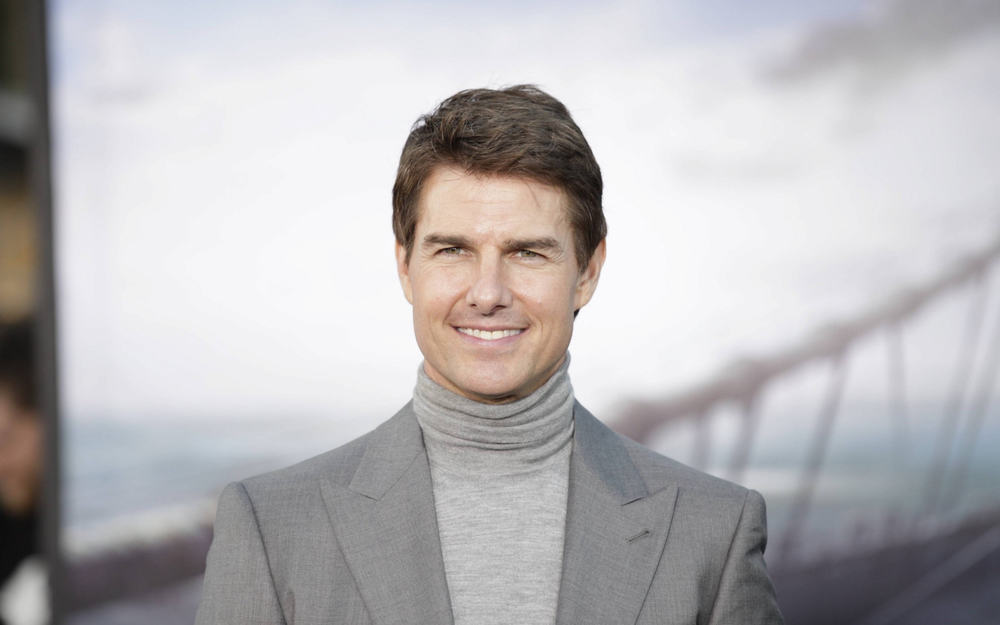 Tom Cruise is an American actor and producer known for his role as Ethan Hunt in the Mission Impossible movie series.
Tom (Born in Jul-62) is currently around 60 years old and still looks very attractive and often tops the hottest men in the world list (but not this one).
The three times golden globe award-winning actor still dominates Hollywood with a dashing personality and never aging face.
He has a chiseled jawline, piercing blue eyes, and a perfect smile.
Cruise is also known for his action movies and his roles in Mission: Impossible and Top Gun. He is a true Hollywood A-lister and his looks are a big part of his success.
Personally, I would say Tom Cruise is the hottest man alive in the world right now.
3. Chris Hemsworth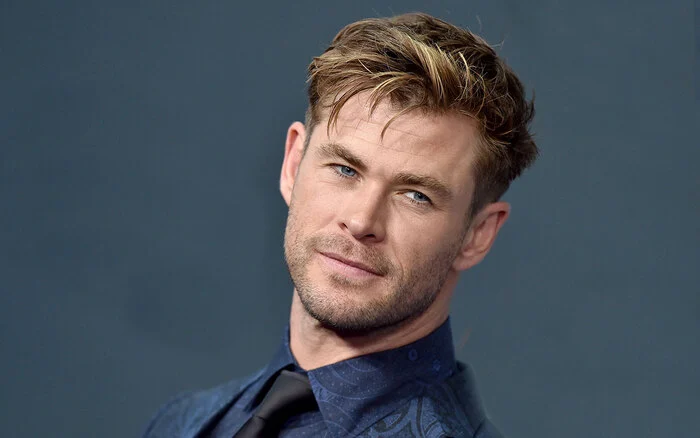 Chris Hemsworth is an Australian actor who has gained worldwide recognition for his recurring role as Thor in Marvel's Thor and Avengers movies.
Chris Hemsworth is considered attractive due to his traditionally rugged handsome facial features.
The facial features of Hemsworth and other celebs like him possess smoldering masculine attributes like a chiseled jaw, broad chin, clear, bright eyes blemish-free skin, blond hairs, and prominent brow bone that humans have evolved to find attractive and sexy.
Additionally, he has a muscular physique which is often seen as attractive by many people. His playful charm also contribute to his attractiveness.
Researchers at the Vrije Universiteit Amsterdam in the Netherlands found out that In uncertain times, women are more drawn to guys with strong facial features like Chris Hemsworth and Jason Momoa.
2. V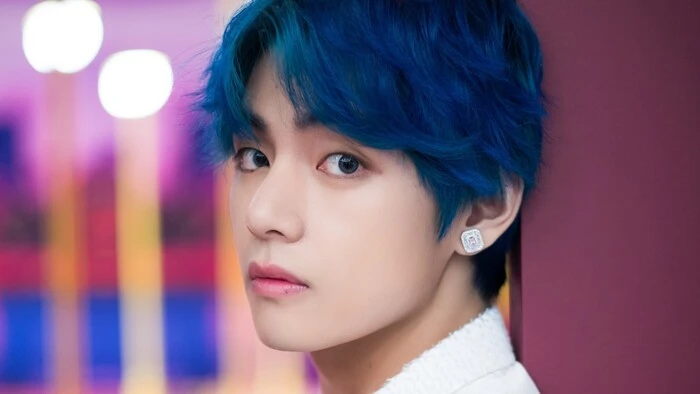 V, whose real name is Kim Taehyung, is a member of the popular K-pop group BTS and has become one of the most sought-after members since their debut.
He is known for his deep baritone voice which adds a soulful touch to all of BTS' songs, as well as his unique behavior and irresistible cuteness.
V's looks have been adored by fans from different parts of the world.
In 2017, he topped the World's 100 Most Handsome Faces list by U.S' TC Candler, and in 2021 he was named "Most Handsome Man in the World" by two publications.
Taehyung has the heart/inverted facial triangle facial structure.
That means his forehead is wider, and the width tapers down towards his chin. His facial characteristics like nose, lips, eyebrows of the, cheek, and the facial structure are sharp, all in perfect geometrical proportions.
His attractive habits such as being kind and humble have also endeared him to ARMYs (BTS' fandom).
All these factors combined make V one of the most popular figures in the world.
1. Robert Pattinson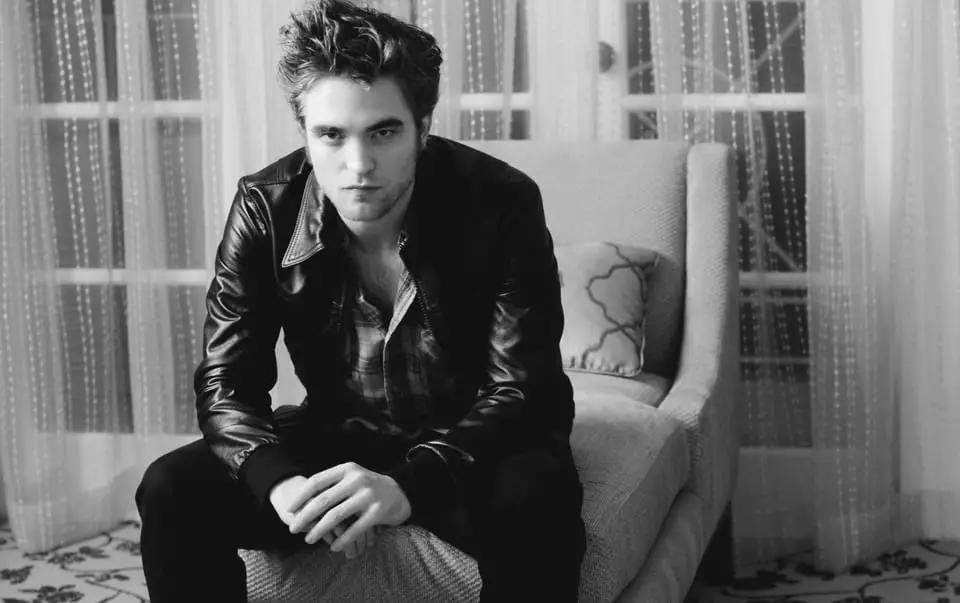 After research by facial plastic surgeon Dr. Julian De Silva, Robert Pattinson is named the most handsome man in the world 2022 into what makes up the 'perfect face.'
According to Dr. Silva, his physical face dimensions are 92.15% 'accurate' to the Greek Golden Ratio of Beauty Phi.
Golden Ratio is a mathematical ratio of 1.618:1 and manifests in some naturally occurring patterns.
The score is based on many facial ratios like face height: face width, outer & inner edge of the eye: Center of the nose, etc.
Our new Batman star's eyes, eyebrows, nose, lips, chin, jaw, and facial form were closest to the Greek idea of perfection compared to other celebrities.
Even if we don't consider scientific factors, there must be a reason why Robert Pattinson landed an iconic role as a vampire Edward Cullen in the Twilight saga.
He managed to earn global popularity, driving women crazy with his charming modern vampire look.
Robert Pattinson started his career in the movie Harry Potter and the Goblet of Fire (2005).
It could be sharp facial features and mysterious eyes.
Or maybe it could be the vampirish gothic charm that makes every teenage female fantasy go wild.

Some of the other world's most handsome men include Johnny Depp, Mariano di Vaio, George Clooney, Ian Somerhalder, Richard Gere (ranked in Harper's Bazaar), Jason Momoa, Cristiano Ronaldo, Gerard Butler, Michael b Jordan, zayn malik, Ryan Reynolds, Orlando Bloom, Zac Efron, etc.
If you are a fan of these (or all) most good looking men, please share this with your friends on social media.