One might ask, who is the most handsome man in the world?
There are too many factors to answer that question.
It could be height, physical structure, hairstyle, eyes, facial structure, social status, etc. Each individual worldwide has a different 'taste' of what they might consider good-looking.
But still considering public demand, we compiled a list based on current trends, voting, polls, Twitter nominations, and mass followings in their fields (like Beckham's popularity in football or Tom Cruise's in movies).
I've researched and studied famous men from all countries according to science and general likeability.
Based on the considered factors, here is the list of the top 10 most handsome men in the world 2022:
10. Chris Evans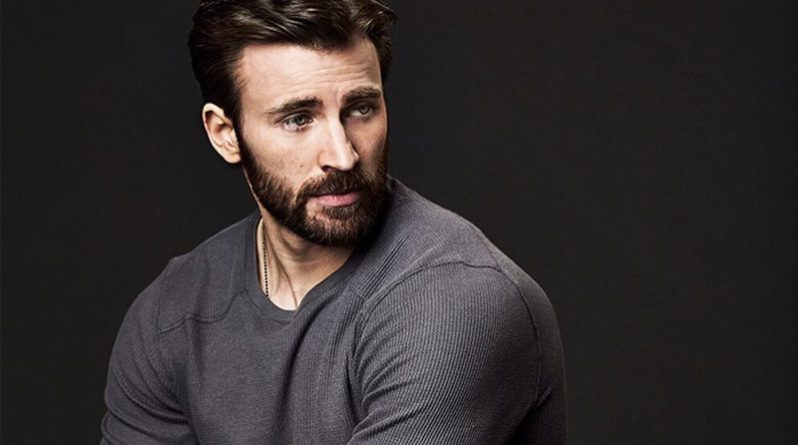 Cap displayed a clean-shaven look in earlier Captain America (& MCU) films and later transitioned into a somewhat rugged look in Avengers Infinity wars.
This hotness versatility sets him apart from other Marvel Cinematic Universe Characters.
Many other MCU co-actors like Robert Downey Jr., Sebastian Stan, Anthony Mackie, Mark Ruffalo, Tom Holland, Chadwick Boseman, Jeremy Renner, Benedict Cumberbatch, and Tom Hiddleston, and of course, People magazine's Sexiest Man Alive 2021, Paul Rudd are worth mentioning Hollywood actors too.
Evans' blue eyes and friendly attitude are the most impressive and attractive characteristics, which stand out in distinct hairstyles.
We can safely conclude that women are driven crazy towards Chris Evans because of his boyish charm, which is irresistible to ladies looking for a new boy toy.
9. Bradley Cooper
Bradley Cooper joined the Sexiest Man Alive club of People's Magazine in 2011. Women describe his blue eyes as seductive, especially his appealing smile, similar to the Ryan Gosling effect.
With that, the American actor and producer can mold any look which we would consider hot.
Since his movie series like Hangover, Brad has earned an international reputation as the most handsome actor.
Cooper's relationship history includes A-lister beautiful women like Suki Waterhouse, Zoe Saldana, Jennifer Lopez, Renée Zellweger, Jennifer Esposito, and Isabella Brewster.
You might wonder, Why do women love Bradley Cooper? 
Actually, Bradley speaks several languages. He is fluent in French. This man can not only talk in romanticized language but also can cook! 
Unfortunately, in 2019, Cooper and his beautiful Russian girlfriend Irina Shayk ended their relationship after four years. 
Bradley Cooper has been working hard since 1999. 
He is one of the most successful actors, winning Academy Award nominations (Oscar) for Best Actor once and Best Supporting Actor three times.
8. Omar Borkan Al Gala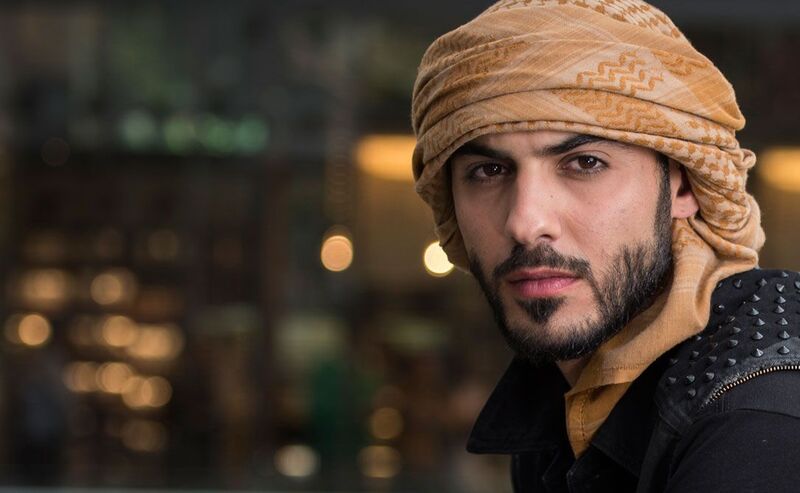 Imagine being expelled from the country just for having an attractive face.
Sounds crazy, right? An Iraqi model named Omar Borkan Al Gala really faced this incident in 2013.
The incident took place at the Janadriyah Cultural Festival in Riyadh. Omar worked in the promotion booth, together with two other male models.
During an interview in January 2015, he said that several women recognized him for his modeling at the festival.
Girls collected autographs and photos, attracting more female crowds around them.
Al Gala said that the religious police didn't like it, and they 'politely' asked the models to leave the festival.
According to a police officer, the authorities feared female visitors would fall in love with them, and the event might turn into something else.
The Saudi Arabia delegation later clarified that it was never the country we asked Omar Borkan Al Gala and the other two models to leave, but only the event.
Al Gala gained 800,000 likes on his Official Facebook page within 48 hours of the viral incident.
He refused to confirm or deny the story for nearly two years.
His wise decision to remain silent made him some marriage proposals and a Mercedes G55 gift.
7. Henry Cavill
This British actor is quite famous and has won a global reputation as Superman in the DC Extended Universe.
He recently starred in Mission: Impossible Fallout as August Walker, a CIA assassin for Ethan's Special Activities Division who has been responsible for tracking his squad.
Justice League was a battle between three good-looking guys, Ben Affleck as Batman, Henry Cavill, and Jason Momoa as Aquaman (my favorite).
All three actors beefed up to play their superhero roles, but Cavill's red cape gave us a better glimpse of his muscle-building workout.
His broad & Supermanish jawline and eyes get him some extra female fans.
We can't wait to see him again as Superman in DCEU, and as comic book fans, we all hope to see one of the most good-looking actors reprise his role.
Cavill was ranked second on Dr. Silva's list for his Golden Ratio facial structure.
6. David Beckham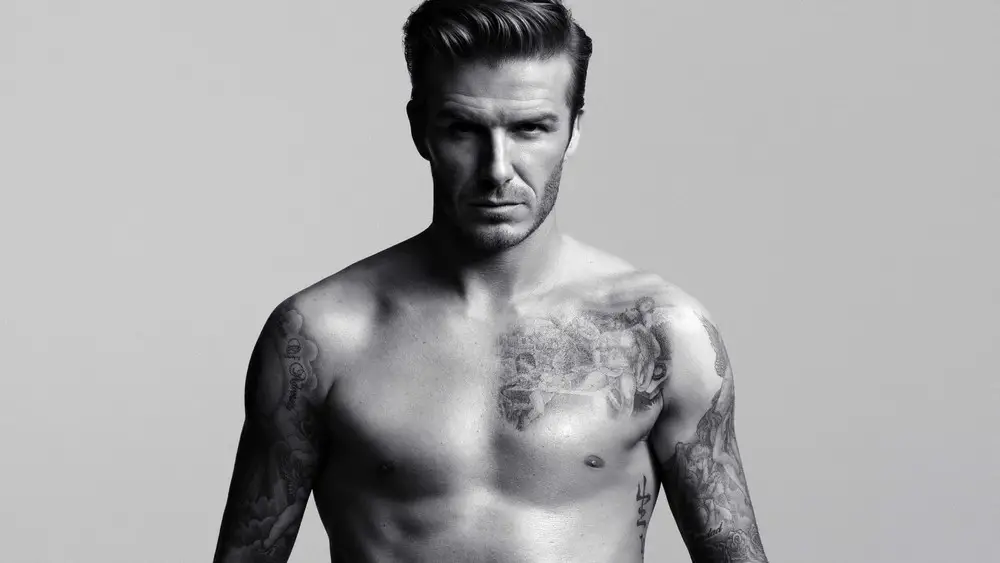 The internationally acclaimed retired English top football player David Beckham was named one of the Sexiest Men Alive by People's magazine. 
We generally know this legendary Manchester United star, father of four, and the husband of pop star and fashion designer Victoria Beckham for his chiseled looks for a long time.
He is occasionally featured in Pepsi, and Adidas advertisements, and Giorgio Armani's modeled underwear.
Ironically, he never thought of himself as an "attractive, sexy person."
We can recognize David Beckham as one of the world's most marketable sports players. Even today, in 2022, women go over him at 47.
5. Idris Elba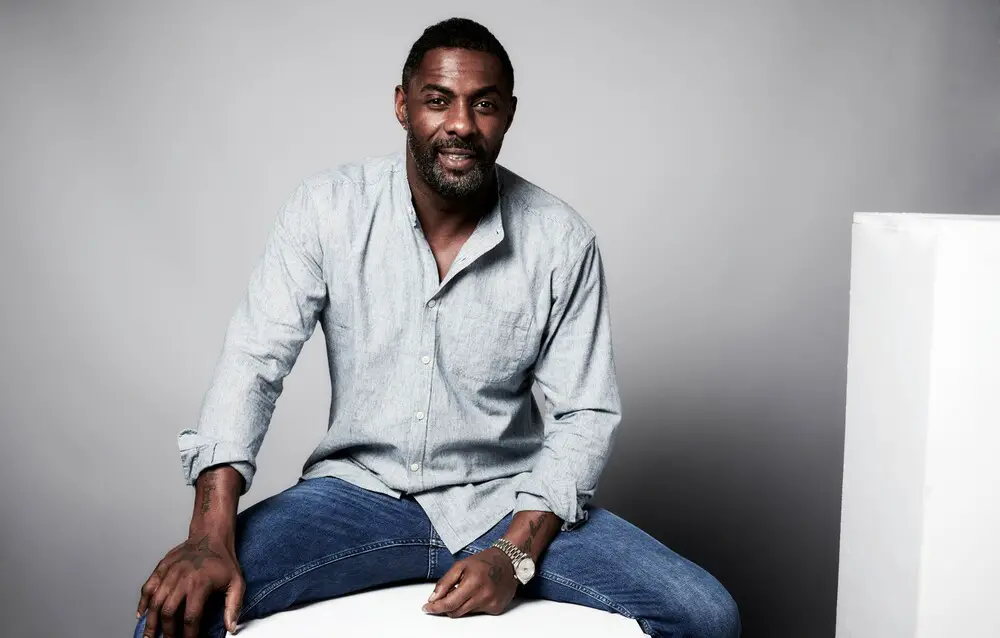 In 2018, Elba was featured in several fashion magazines and the People Magazine list among the hottest men on the planet.
Other exceptionally hot male celebrities, Adam Levine, The Rock, David Beckham, Matthew McConaughey, and Hugh Jackman, were also awarded the title during the last few years.
Idris Elba smolders with his signature suit look on the cover of many magazines.
But, with billions of guys on the earth, how can one be the most attractive man in the world? What's more, why is it that way? Is it because he has a soft British accent, or because he has a "quasi muscular body," or "Perhaps his intense stare?"
4. Hrithik Roshan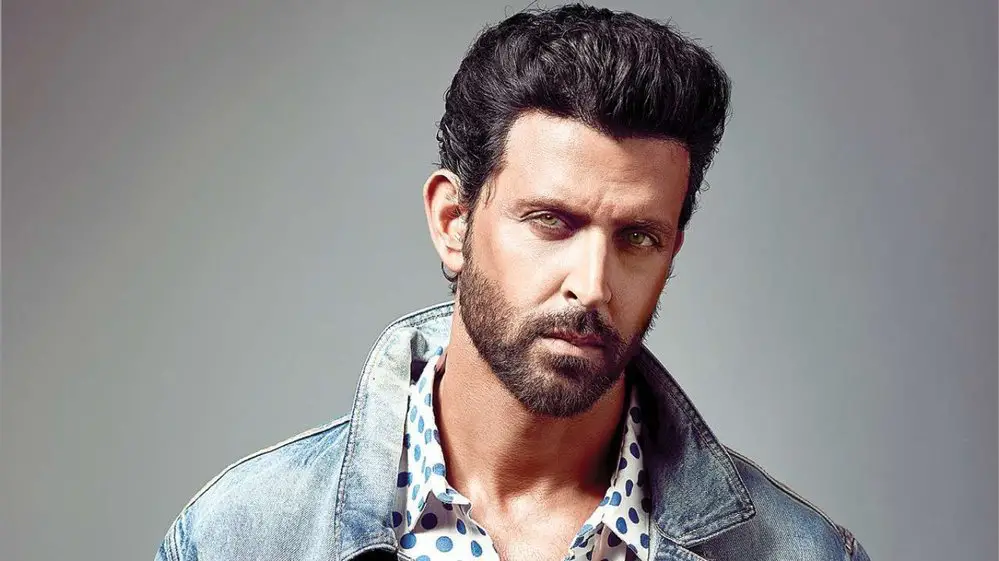 Hrithik Roshan is a famous actor in the Indian film industry, notably known for portraying challenging roles and performing complex dance moves.
Hrithik Roshan is genetically gifted with a tall body structure, a fitness model-like ripped body, good looks, and a charming personality. 
Many regard Hrithik Roshan as one of the sexiest and the most handsome guy in the world, consistently ranking on the list.
I would arguably mention that Kaho naa Pyar hai sensation has a most muscular body than anyone on this list.
This Bollywood actor, with his beautiful hazel color eyes, has all the features required to be officially mentioned as a "Greek God."
3. Tom Cruise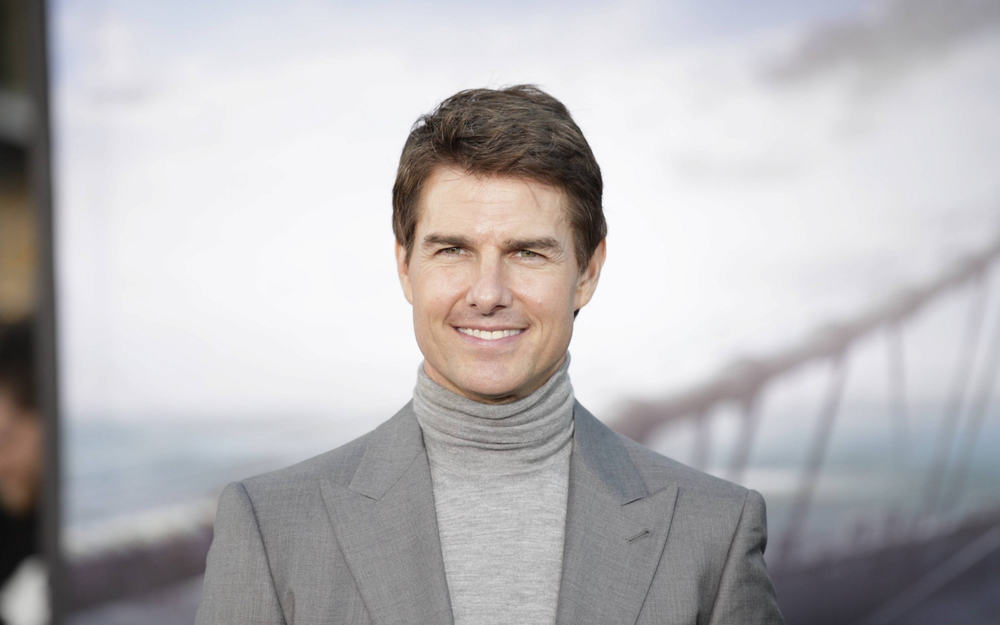 Tom Cruise is an American actor and producer known for his role as Ethan Hunt in the Mission Impossible movie series.
Tom (Born in Jul-62) is currently around 60 years old and still looks very attractive and often tops the hottest men in the world list (but not this one).
The three times golden globe award-winning actor still dominates Hollywood with a dashing personality and never aging face.
He has a chiseled jawline, piercing blue eyes, and a perfect smile.
Cruise is also known for his action movies and his roles in Mission: Impossible and Top Gun. He is a true Hollywood A-lister and his looks are a big part of his success.
Personally, I would say Tom Cruise is the hottest man alive in the world right now.
2. Brad Pitt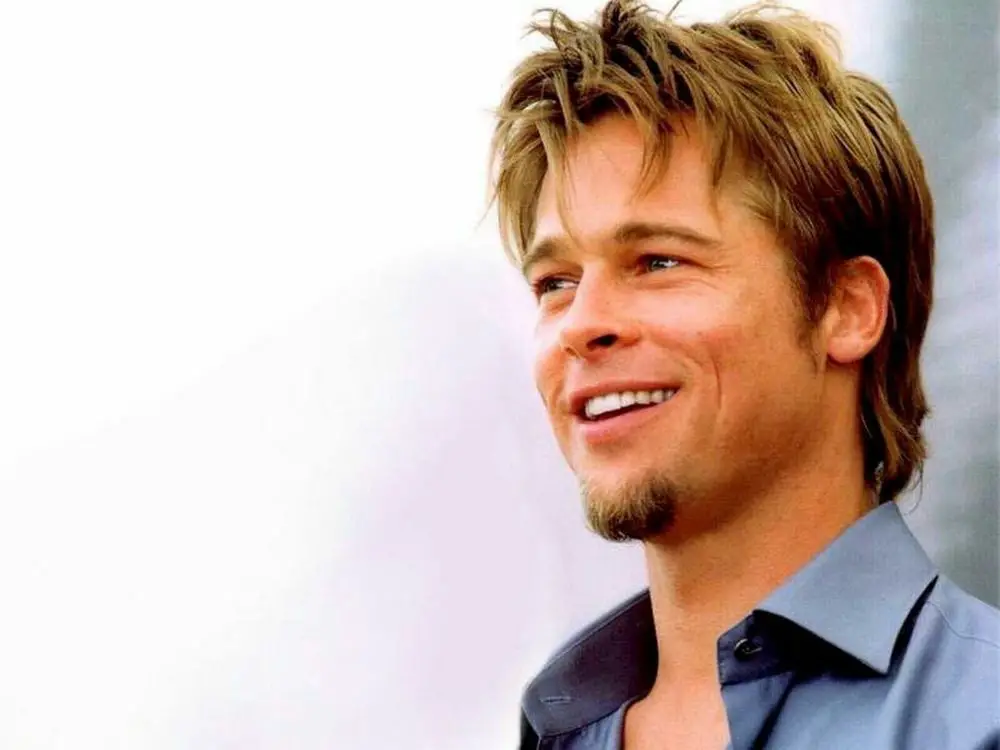 Brad Pitt is synonymous with male handsomeness, both in the usual sense and scientifically.
His sharp jawlines, hairstyle & "not-giving-a-f" attitude have placed him in a Bad-Boy stereotype.
Brad Pitt is a two-time winner of the Fashion magazines' "Sexiest man alive," one in 1995 & the other in 2000.
From looking at Brad Pitt's facial structure, it is evident that he has a very strong jawline. His chin is also very prominent, which gives him a very masculine look. His nose is also quite straight, which adds to his overall handsome appearance.
He married Angelina Jolie in 2014 but recently got divorced in 2019. The now ex-wife is one of the top Hollywood actresses, and both were termed perfect couples.
Brad Pitt is one of the highest-paid actors globally who delivered some of the best performances.
His cult classics include Fight Club (1999), Se7en (1995), Inglourious Basterds (2009), and the recent hit, Once Upon a Time in Hollywood (2019) and Voom Portraits (Feat Johnny Depp).
Brad won Golden Globe Awards twice for 12 Monkeys and Once Upon a Time in Hollywood and is a five-time nominee.
Brad Pitt is ever fit with the ideal built body, dresses well, but often dresses informally, but never seems to wear trashy garments.
1. Robert Pattinson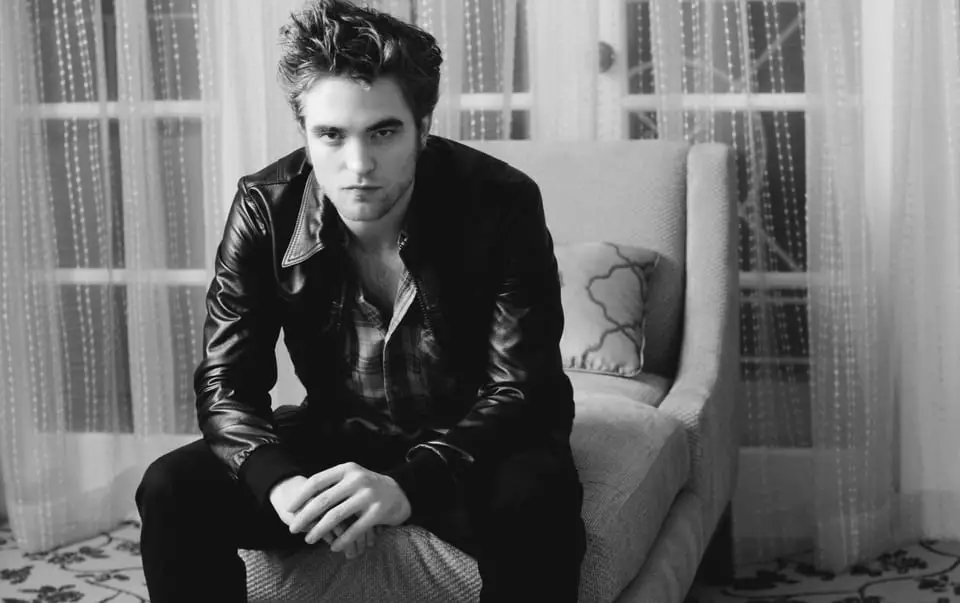 After research by facial plastic surgeon Dr. Julian De Silva, Robert Pattinson is named the most handsome man in the world 2022 into what makes up the 'perfect face.'
According to Dr. Silva, his physical face dimensions are 92.15% 'accurate' to the Greek Golden Ratio of Beauty Phi.
Golden Ratio is a mathematical ratio of 1.618:1 and manifests in some naturally occurring patterns.
The score is based on many facial ratios like face height: face width, outer & inner edge of the eye: Center of the nose, etc.
Our new Batman star's eyes, eyebrows, nose, lips, chin, jaw, and facial form were closest to the Greek idea of perfection compared to other celebrities.
Even if we don't consider scientific factors, there must be a reason why Robert Pattinson landed an iconic role as a vampire Edward Cullen in the Twilight saga.
He managed to earn global popularity, driving women crazy with his charming modern vampire look.
Robert Pattinson started his career in the movie Harry Potter and the Goblet of Fire (2005).
It could be sharp facial features and mysterious eyes.
Or maybe it could be the vampirish gothic charm that makes every teenage female fantasy go wild.
Honorable Mentions,
Kim Taehyung (BTS V)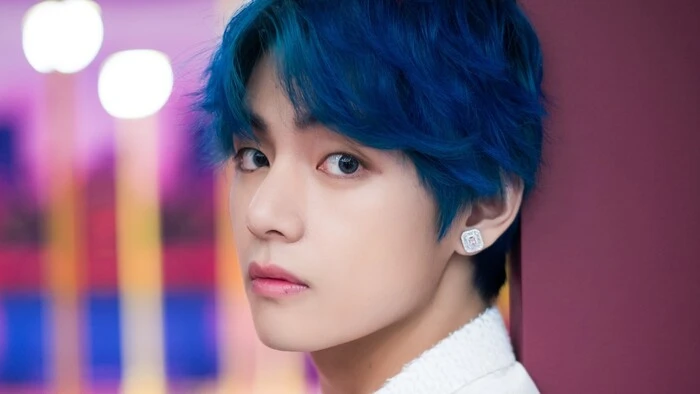 BTS singer-songwriter V (stage name) AKA Kim Taehyung is undoubtedly one of the world's handsome men 2022 and a renowned star in K-pop. The Bangtan Boy has a huge worldwide fanbase.
With his stunning appearances and declarations, BTS V always amuses his ARMY members.
What's with the Kim Taehyung's Face?
Taehyung has the heart/inverted facial triangle facial structure.
That means his forehead is wider, and the width tapers down towards his chin.
His facial characteristics like nose, lips, eyebrows of the, cheek, and the facial structure are sharp, all in perfect geometrical proportions.
Justin Trudeau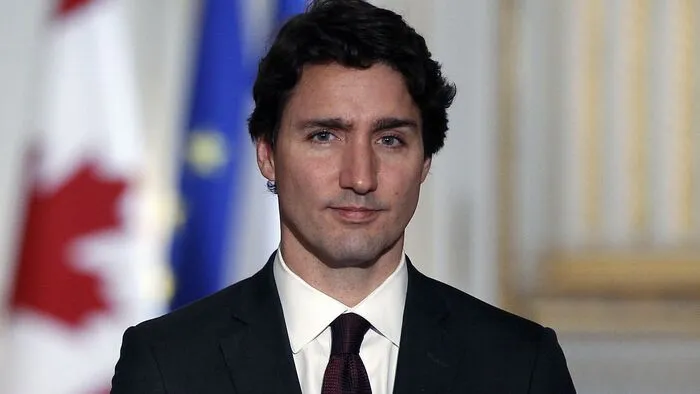 The current prime minister of Canada is the favorite Internet politician who is stylish and crush-worthy ranked among the best looking men in the world.
From being a political young gun to being a suave global leadership the rise of Justin Trudeau reflects a general shift towards an emerging trend of younger leadership the leaders in the Western world.
Noah Mills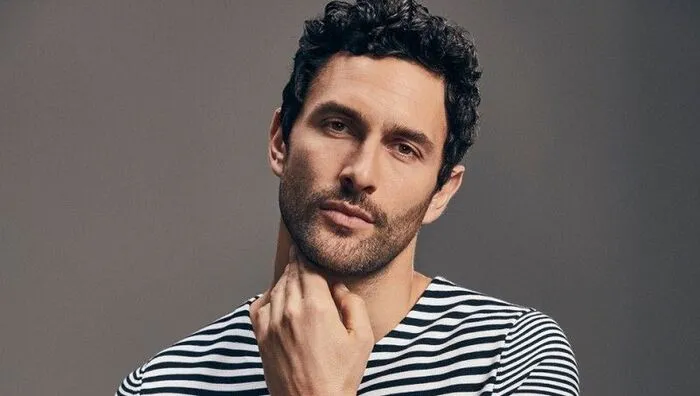 Noah Mills is a Canadian Model and Actor known for featuring the leading model for various luxury fashion brands like Saint Laurent, Versace, Gucci, Tommy Hilfiger, Michael Kors, and Gap Inc.
Vogue.com ranked him among 'Top 10 Male Models of All Time'.
Thanks to his numerous Dolce & Gabbana campaigns, which have strengthened his place as a fashion industry icon. 

Some of the other world's most handsome men include Johnny Depp, Mariano di Vaio, George Clooney, Ian Somerhalder, Richard Gere (ranked in Harper's Bazaar), Jason Momoa, Cristiano Ronaldo, Gerard Butler, Michael b Jordan, zayn malik, Ryan Reynolds, Orlando Bloom, Zac Efron, etc.
If you are a fan of these (or all) most good looking men, please share this with your friends on social media.