Top 10 Most Dangerous Roads in the World
Nowdays, many automobile companies deploy modern, creative technologies to reduce accidents and enhance road safety.
In that respect, we will look at some of the craziest roads in the world and see how their distinct characteristics may make this modern technology is as useless as an inflatable tub for a skilled Olympic swimmer.
Whether you travel by car or motorbike, these ways always have a factor of threat constantly forming around.
Including freeways, expressways, dirt roads, mountain passes, etc. here is the list of 10 most dangerous roads in the world:
10. BR-116, Brazil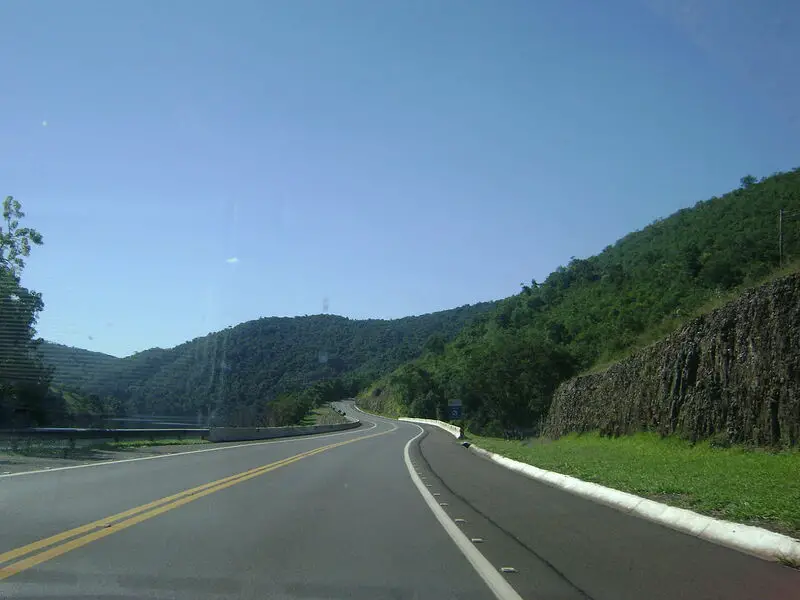 It is the second-longest highway in the nation at 4,385 kilometers (2,725 mi), stretching from the south of Brazil to the north, approximately parallel to the coastline.
Due to many accidents caused by the region's unpredictable weather conditions, the highway is called 'Highway to Hell' or 'Highway of Death.'
It is one of the world's most dangerous roads, jam-packed with hazards to bone-cracking weather.
No matter how fast your car is or how strong your driving judgment is, as this path needs 100% focus and ignoring its lethality could be the biggest (or last) mistake.
Even if the driver drives the vehicle carefully, this highway has a reputation for taking the lives of most experienced people.
Every year, the highway records for thousands of road deaths.
It's no wonder with horrible road surfaces, bad climate, and often dangerously close to cliff tops.
Not only that, police patrols are extremely rare, and tribes and armed looters often attack drivers.
9. The Way to Fairy Meadows, Pakistan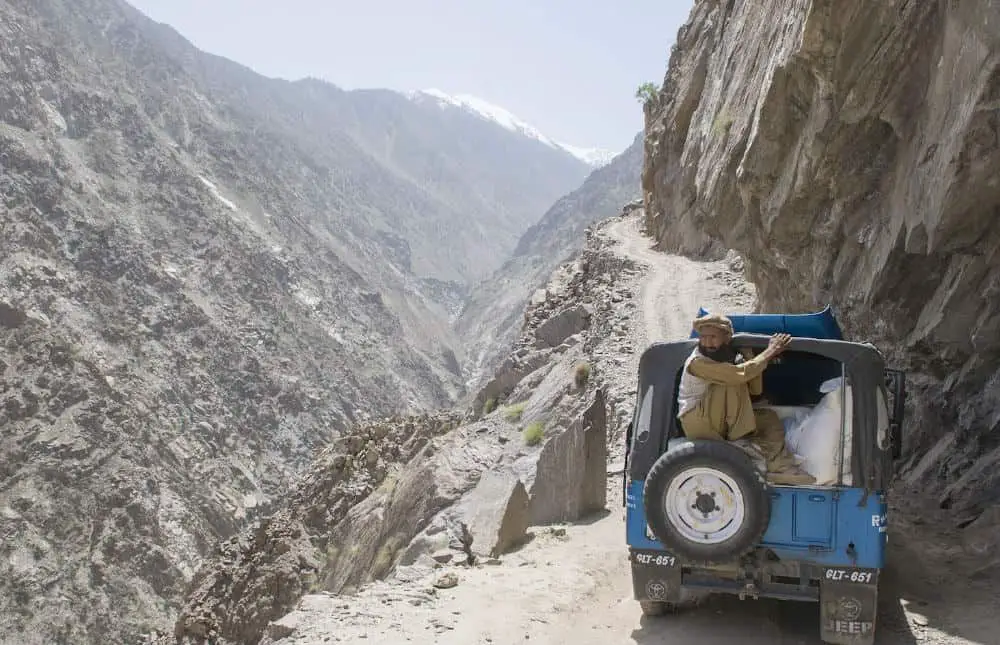 The meaning of its official name might scare people even before traveling this deadly path. 
Fairy Meadows Road is a 16.2 km long, picturesque, and hazardous elevated mountain pass in Pakistan's Gilgit-Baltistan region.
This road connects to the grasslands near one of the base campsites of the Nanga Parbat (Naked Mountain in Sanskrit), the mountain itself is nicknamed "Killer Mountain."
The gravel road is unmaintained, there are no guardrails to safeguard you, and it goes so narrow near its end that by hiking or biking just next to the edge, you will have to cross it.
Nanga Parbat pass is narrowly wider than a regular Jeep Wrangler, and traffic to cover is beyond its capacity.
With one wrong move, the drops are notably deep and deadly.
Since it was constructed hundreds of years earlier by the Nanga Parbat Mountain natives, the gravel road has received no maintenance from the Pakistani Government.
8. Atlantic Ocean Road, Norway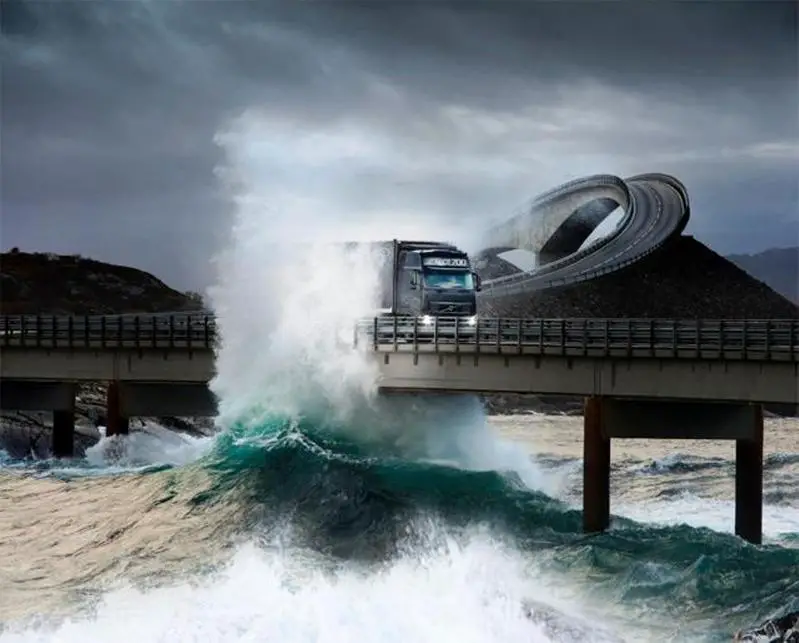 This 8.3-kilometer-long expressway in Møre Og Romsdal is the Atlantic Ocean Road, Norway, or Atlantic Road.
It's among the extremely deadliest and craziest roads in the world.
The highway was built in the 1980s and has become one of the most famous and frightening locations for tourists.
Imagine this, you are driving on a road where conditions are so bad that you are unsure of securely reaching the destination.
Driving during a snowstorm is certainly a frightening experience, imagine riding down a roller coaster-like slippery highway where you feel with the crash of each wave crash on the bridge like raging seas can blow your vehicle into the ocean at any given moment.
7. R504 Kolyma Highway ("The Road of Bones"), Russia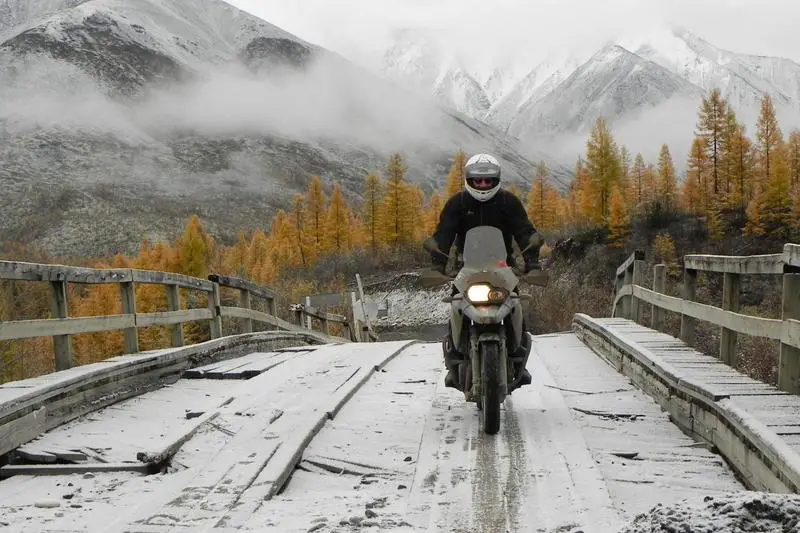 The 2,032 km lengthy Kolyma Highway links the towns of Magadan and Yakutsk to one of the primary highways in the Russian Far East.
Construction continued (by gulag camp inmates) until 1953.
Locals view the highway as a memorial place because there are buried bodies and bones the prisoners who died while constructing it.
While highway employees are trying to maintain it in a satisfying condition, Kolyma is still full of risks.
There is no asphalt because of the permafrost, creating a traffic jam caused by mud every moment the summer floods destroy the region.
Many sharp rocks from the passing vehicles slice tires and dust decrease visibility to close none.
Occasionally, rivers wash out the highway making it extremely difficult to pass in quicksand-like conditions.
The temperature falls to minus 60 degrees in the winter.
And the ideal meal for the wild animals living around is a cold, solitary tourist in a broken-down vehicle straight in the center of nowhere on the lonely R504 highway.
6. Zoji La Pass, India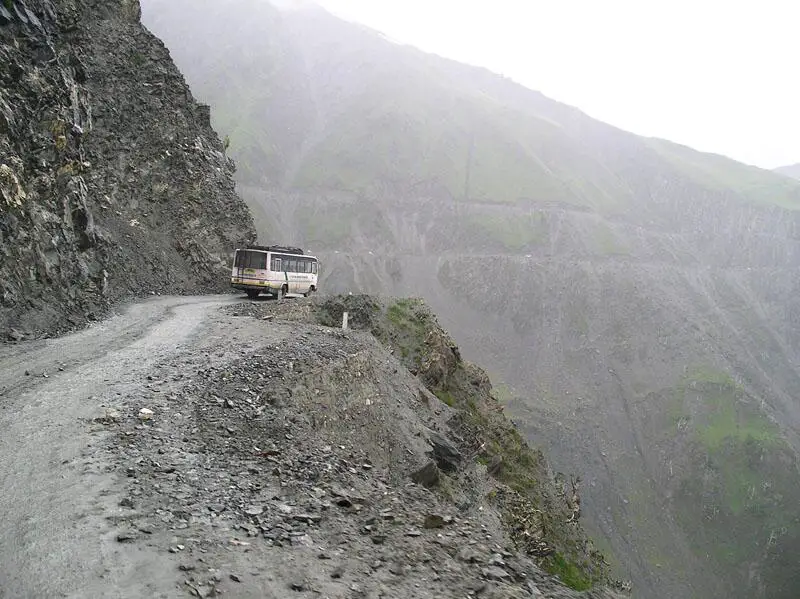 Because of its magnificent landscapes, you must have fantasized about a bike ride on a highway like this, but the Zoji La Pass is seemingly the difficult mountain trail.
Located over 11,000 feet above sea level, this route connects the Srinagar to Leh.
The views one gets on this while walking is just amazing to tell the least.
Even with a four-wheel-drive vehicle, the highway can be impassable during and after a storm and can quickly get muddy if it rains, leaving it difficult to get through.
The region experiences regular stormy winds and heavy snowfall, making it impassable for much of the winter.
The roads are narrow, steep mountains, and there is no barrier between you and the abyss, even during bright sunlight.
This road is quite popular among bikers, and also one of the most dangerous roads in India if not the Himalayas.
5. Sichuan-Tibet Highway, China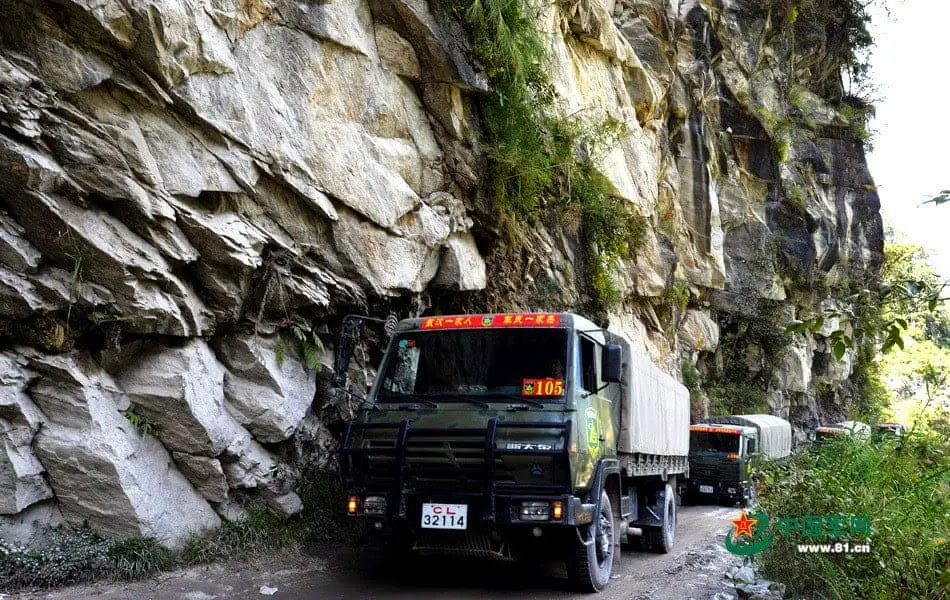 The Sichuan-Tibet Highway is a high-altitude long (2,142km) highway that starts east at Sichuan's Chengdu and finishes west at Lhasa in Tibet.
Also notorious for terrible riding conditions and sharp mountain-side hairpins.
Driving in the poor climate along single-track passages can be a big task for a less skilled driver.
Landslides and avalanches of rocks are common occurrences here.
Sichuan-Tibet highway runs through 14 tallest mountains averaging 4,000-5000m in height, crossing tens of big rivers, prehistoric forest, weak river bridges, and countless deadly intersections.
Oxygen is also scarce-at only half of that at sea level.
Here vehicles are stuck for weeks in the mud, there are frequent conflicts, robbery, harassment, and even kidnappings.
Make sure that you get your car fully equipped before you travel this highway.
A common scene on this expressway is the sight of wrecked cars spread across.
4.Taroko Gorge Road, Taiwan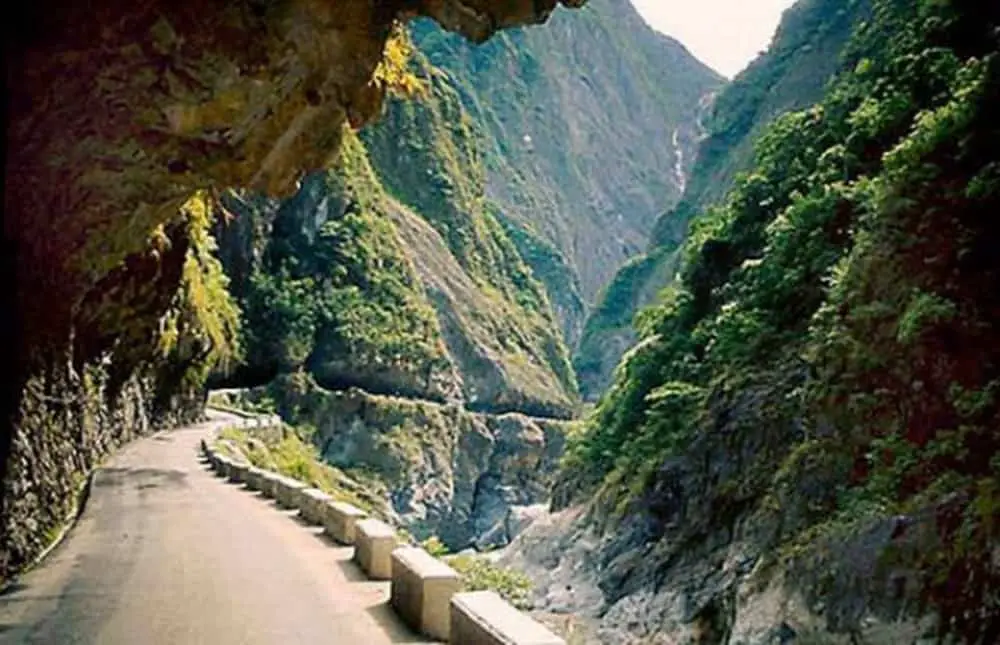 The Taroko Gorge is a must-see site in Taiwan as it is located on the country's east side in a 19-kilometer-long valley, Taroko Gorge is just one of Taiwan's eight national parks.
If you are considering a road-trip on this beautiful highway, It is one of the scariest roads in the world; The highway itself is sculpted out of the face of the hill.
Also recognized as the Central Cross-Island Highway, the Taroko Gorge Road has hall the aspects that a safe highway should have except one — the road is very narrow and runs across the mountain's face.
Only one big car can move through at one moment (such as a tourist bus).
The Taroko Gorge Road is a dangerous mountain corridor, like the Guoliang Tunnel Road in China.
Taiwanese guidebooks mention that it took 450 lives to build.
3. Complete Himalayan Road Network, India, Nepal,China & Pakistan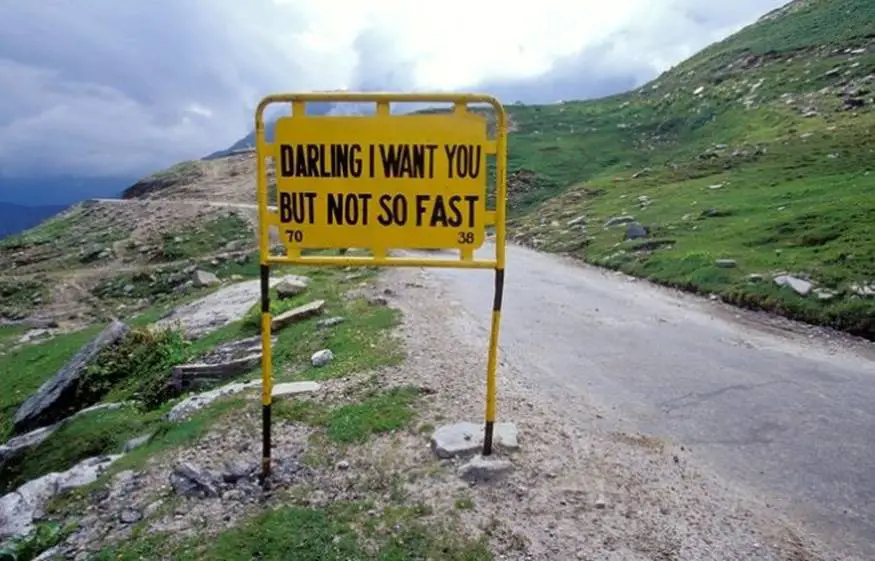 Road networks across the Himalayas are among the most beautiful roads in the world and infamous in locations for their bad quality of construction.
There are often unfenced, narrow, slippery mountain passes packed with crashed vehicles and tumbled over buses.
You can plan to discover risk waiting whenever you're heading to the top of the world.
Some of the most dangerous in the world are the highways leading up to the Himalayan mountain range.
The famous Zojila Pass, Karakoram Highway & our top ranker are some of the Himalayan roads in this list.
The 11,578-foot highway, which lies on the Himalayan range's lower level, is nothing more than a one-lane collapsing gravel path that covers some world's highest mountains, with imminent death waiting for those unprepared to catch up.
2."Road of Death", Bolivia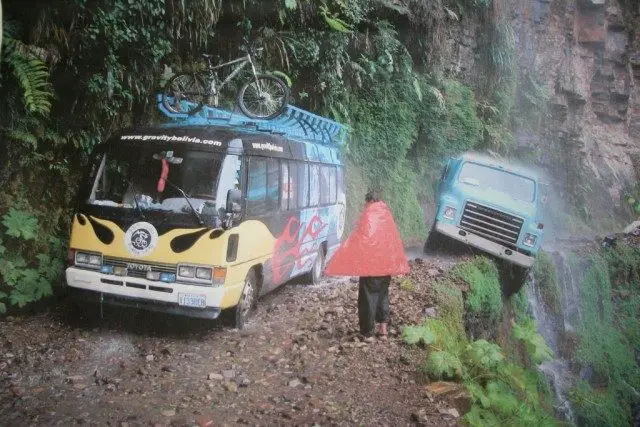 It's not a good idea to travel on a highway nicknamed "The Road of Death."
The Road of Death, also known as Bolivian Yungas Road, connects La Paz to Coroico, which is almost 50 miles as a one-lane dirt road, with vertical drops of as much as 3,000 feet down into the Amazon rainforest.
Shockingly, there are over 200 hairpin turns on the road.
Almost 300 run riders typically died on the road each year continuously till 1994.
In places where unsuspecting people have plunged over precipices and crashed into the jungle ravines below, we can see many improvised memorials.
Fortunately, a two-lane paved road has now bypassed the worst part of the road, thus reducing vehicle traffic on the road.
But cyclists still challenge the Death Road, and unsurprisingly, some of them die.
We can almost consider the road from South Yungas to Cochabamba (North Yungas Road) is a death trap.
1. Killar to Pangi Road, via Kishtwar, India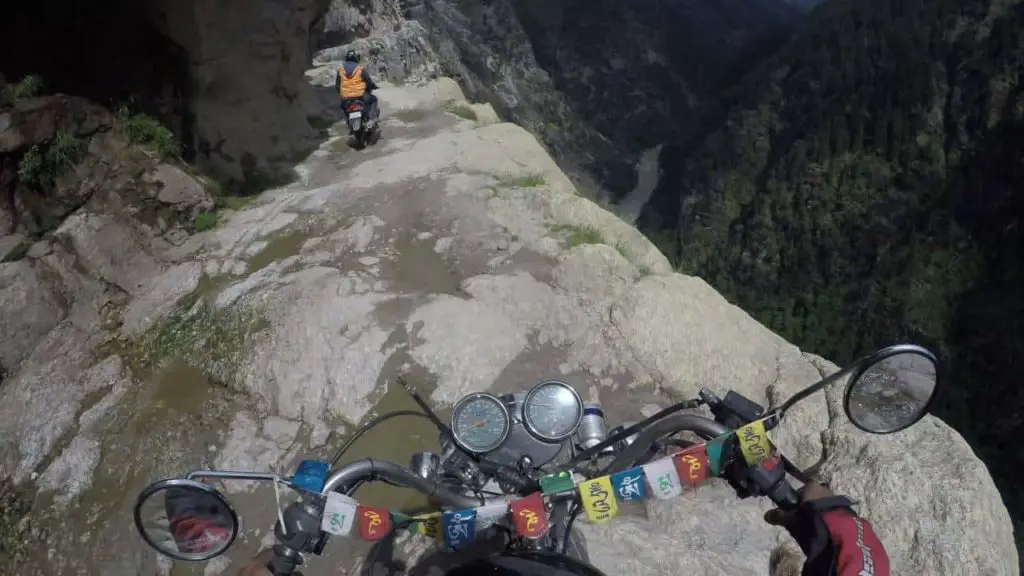 This gut-wrenching highway only applies to individuals who regularly drive in the hills and have steel nerves.
Killer to Pangi road is considered as the most dangerous road in the world.
This rocky, fragile mountain pass is about 70 miles long, open only during the summer months.
Especially deadliest is a six-mile stretch of road; rocky overhangs look like they might collapse on at any moment.
Local villagers built this road hundreds of years ago and haven't been fixed over the decades.
This dirt-and-gravel highway is unstable in some spots, only wide enough for one jeep at a time and that too without guardrails.
A wrong driver's move might send a car down a vertical 2,000-foot 90-degree cliff.
This mountain trail is so frightening that it is too difficult to see pictures or videos of people riding over it, the anxiety is like watching a slasher horror movie.
This list was for the deadliest roads according to its historical records and construction.
If you are a daredevil and planning to have a ride with your friends, please share this article on social media.