Top 10 Richest Women in the World
Not one female billionaire ranks among the top 10 richest people, but we can't deny that women cannot succeed in financial achievements.
Many women, including Emerson collective's Laurene Powell Jobs and Abigail Johnson, are active agents of change in this list ranging from heirs to self-made millionaires.
Others like Charlene de Carvalho-Heineken work as guardians for their family business and foster leadership for the next generation.
And then, there is Gina Rinehart and Jacqueline Mars because of their management business skills, represent as role models for wannabe female entrepreneurs.
Regardless of their wealth, these women have a passion for the profession, a vision for the organization they support.
We will rank this list based on Forbes, and according to its website, these are estimates (We can further refer Bloomberg estimates if necessary).
These are the top 10 richest women in the world 2020:
10. Abigail Johnson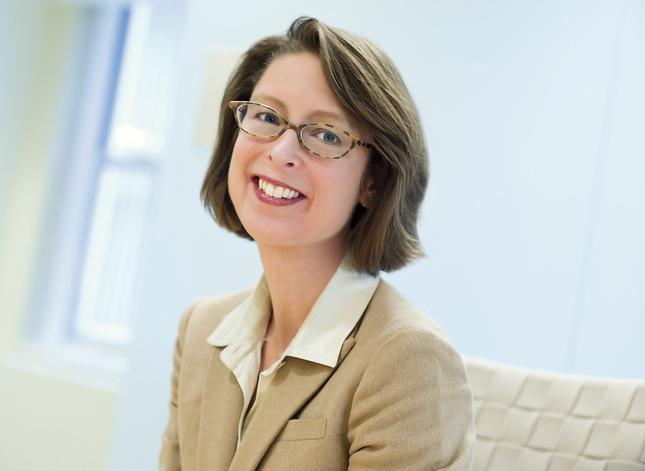 Net Worth: $10.8 billion
Who is she:
Abigail Pierrepont Johnson is the President and CEO of Fidelity Investments, American multinational financial services company, and Chairman of Fidelity International, a foreign sister corporation.
How she made her fortune?
Johnson began her career as a portfolio manager at Fidelity Investments, a company founded by her grandfather, and is also a graduate from the Harvard Business School. 
Upon entering the position of President and CEO status and having a company share of 49% in 2014, we can term her self made.
She was eventually appointed Chairman of the Group in 2016. 
The same year, Forbes put her in 16th position and 34th place in 2014, ranking her that time among the as richest women in America.
9. Gina Rinehart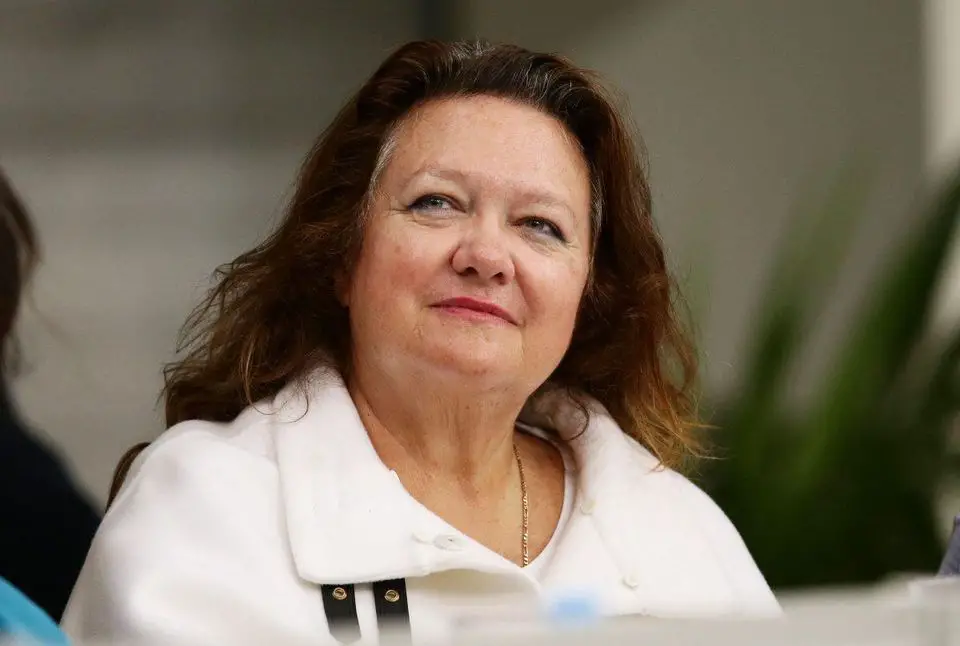 Net Worth: $13.1 billion
Who is she:
Gina Rinehart is Australian mining magnate and chairman of the private extraction and mining company Hancock Prospecting, founded by her late father, Lang Hancock.
How did she make her fortune?
From our research, we can term Gina Rinehart as the richest self-made woman in the world.
Why?
Because Gina does not have a conventional heritage background or can be called an heiress because she is the one who after her father passed bravely taken on and rebuilt the bankrupt iron-ore company.
Forbes declared Gina to be the world's wealthiest woman in 2012, but this year in 2020, she is in 8th position. 
Gina still has plans to expand her company, while she loves traveling the world with her $80 million private jets, no plan to stop.
8. Laurene Powell Jobs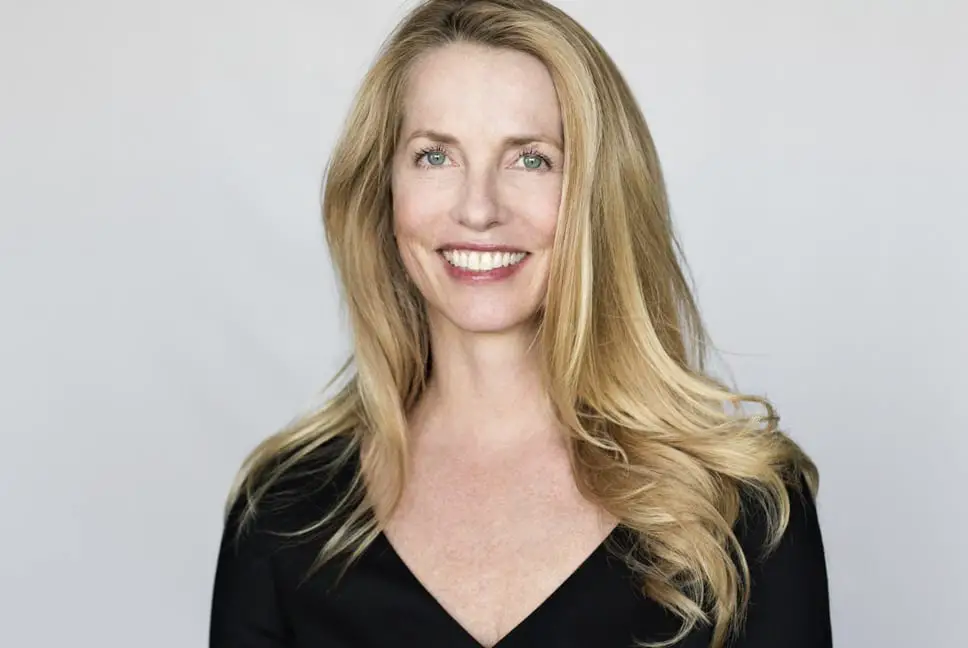 Net Worth: $15.8 billion
Who is she?
Laurene Powell Jobs is the widow and heir of Steve Jobs, Co-founder and former CEO of Apple Inc.
What makes her one of the richest women in the world?
Laurene Powell Jobs currently owns 38.5 million shares of Apple and a stake of 8% of Disney Company. 
Apart from that, she is Emerson Collective's founder.
Emerson Collective is a social impact organization that supports policies on the reform of education and immigration, social justice, and environmental protection.
She is also the co-founder and president of the College Track board, which trains disadvantaged students for college.
7. Susanne Klatten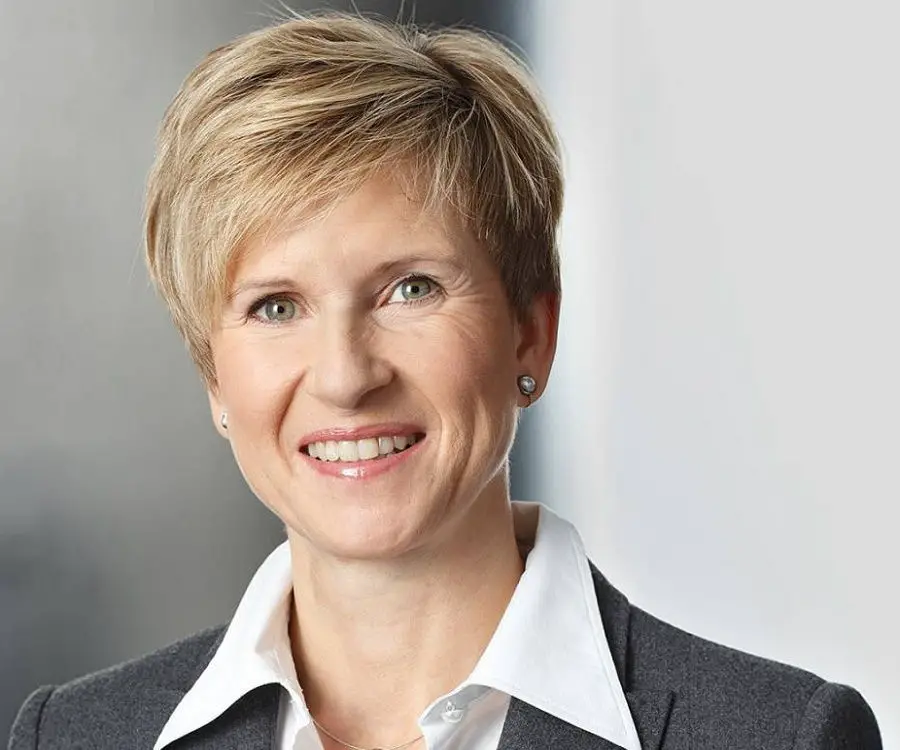 Net Worth: $17.1 billion 
Who is she?
Susanne Hanna Ursula Klatten is the daughter of Herbert and Johanna Quandt.
She is the richest woman in Germany.
How she inherited her wealth and still maintains it?
Today, 57 years old, German-born businesswoman, mother of 3, and also one of the biggest shareholders in BMW, control over 19% of one of the biggest automobile maker and also the world's largest luxury car producer. 
Yet Susanne is behind her brother Stefan Quandt in terms of shareholding in BMW, as he owns over 23% of the firm.
As an entrepreneur, Susanne's success does not rely on the main family business. 
Over the years, she has concentrated on Altana AG, an internationally recognized pharmaceutical company founded by her grandfather. 
On her father's death, she inherited his 50.1% stake in pharmaceutical and chemical manufacturer Altana.
To date, she is chairman and sole proprietor of Altana AG, which is said to generate $2.5 million annually in revenue.
6. Yang Huiyan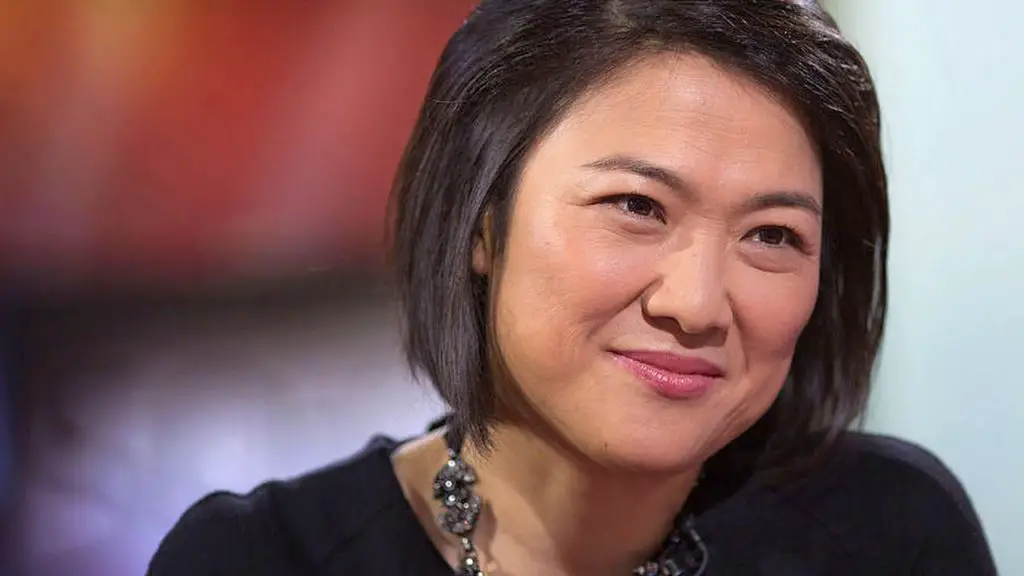 Net Worth: $21.7 billion 
Who is she?
Yang Huiyan is the daughter of Yeung Kwok Keung, who founded Country Garden Holdings, the construction developer of Guangdong, China. 
How did she become the richest woman in China?
At a tender age of 25, in 2007, when she inherited 70% of her father's assets to become one of the wealthiest women in the world. 
Now at the age of 38, in 2020, she still holds that title with 57% of the development company's shares. 
According to the South China Morning Post, Country Garden is the country's largest property developer by sales.
Yang also chairs the Bright Scholar Education Holdings, China's largest global and bilingual K-12 school provider. 
Together with her aunt Yang Meirong, she owns 92.59% of the education firm.
5. Jacqueline Mars: $24.2 billion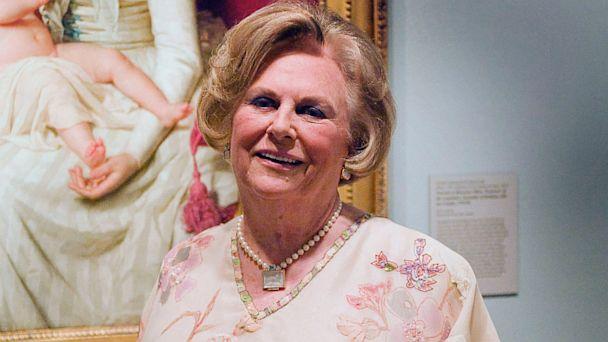 Net Worth: $24.2 billion
Who is she?
Jacqueline Mars is the granddaughter of the biggest candymaker in the world Frank C. Mars and the successor of the company who holds around 30% of the stake in the company. 
How did she make it?
She began to work in the company as till 2001 Food product Group President and then serving as a member of boards till 2016. 
Currently, the Chairman of the Board of Directors is her son, Stephen Badger. 
Mars is also a renowned philanthropist who serves as President of the Mars Foundation and has made significant contributions to the Australian Outback doctors and National Symphony Orchestra. 
She also sits on six boards, including the National Archives, and in the Smithsonian.
Mars Family (third richest family in the US after Waltons and Koch) along with Jacqueline her granddaughters Marijke Mars, Victoria Mars, and Valerie Mars (also known as mars sisters) own Mars Inc.  
4. MacKenzie Bezos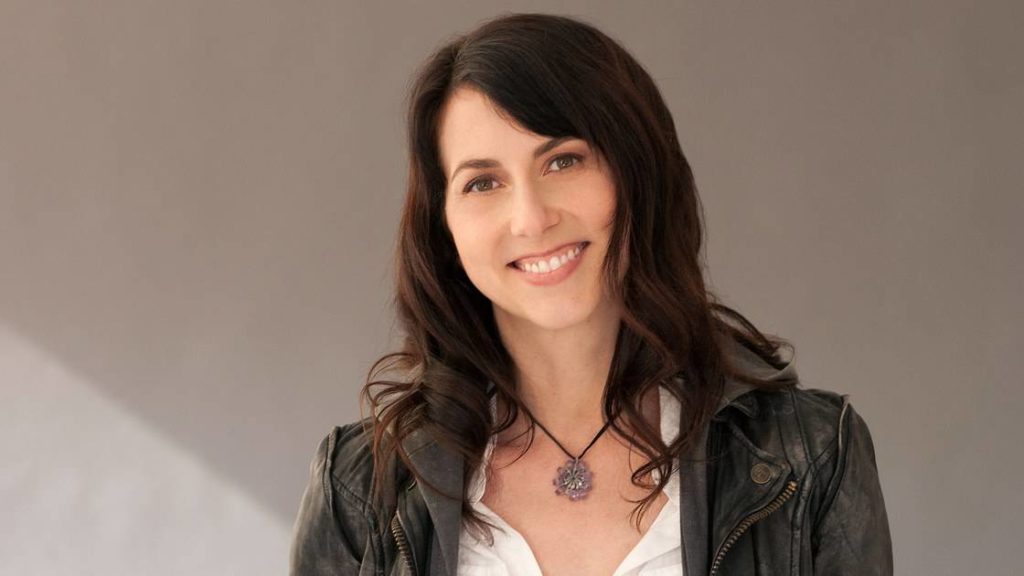 Net Worth: $36.8 billion
Who is she?
MacKenzie Bezos ranks as fourth world richest woman with a net worth of $37 billion after having a divorce from Amazon founder and richest man in the world, Jeff Bezos.
MacKenzie announced from a newly created Twitter account that she is going retain 25% of the couple's holdings in Amazon or about 4% of the entire company (Considering Amazon's current share price, its approximately $37 billion).
Her ex-husband Jeff Bezos is worth $117 billion according to Forbes Real-Time Rankings, making him still $13 billion wealthier than the second-richest person in the world, Bill Gates.
In January 2020, she reportedly unloaded her shares at the value of US$350 million.
In May last year, she also signed the Giving Pledge and promised to donate at least half her wealth.
MacKenzie when Amazon was started, along with her husband, was heavily involved in Amazon's operations until 1997 when she made her way back to writing two fiction novels; Luther Albright (2005) and Traps (2013).
3. Julia Koch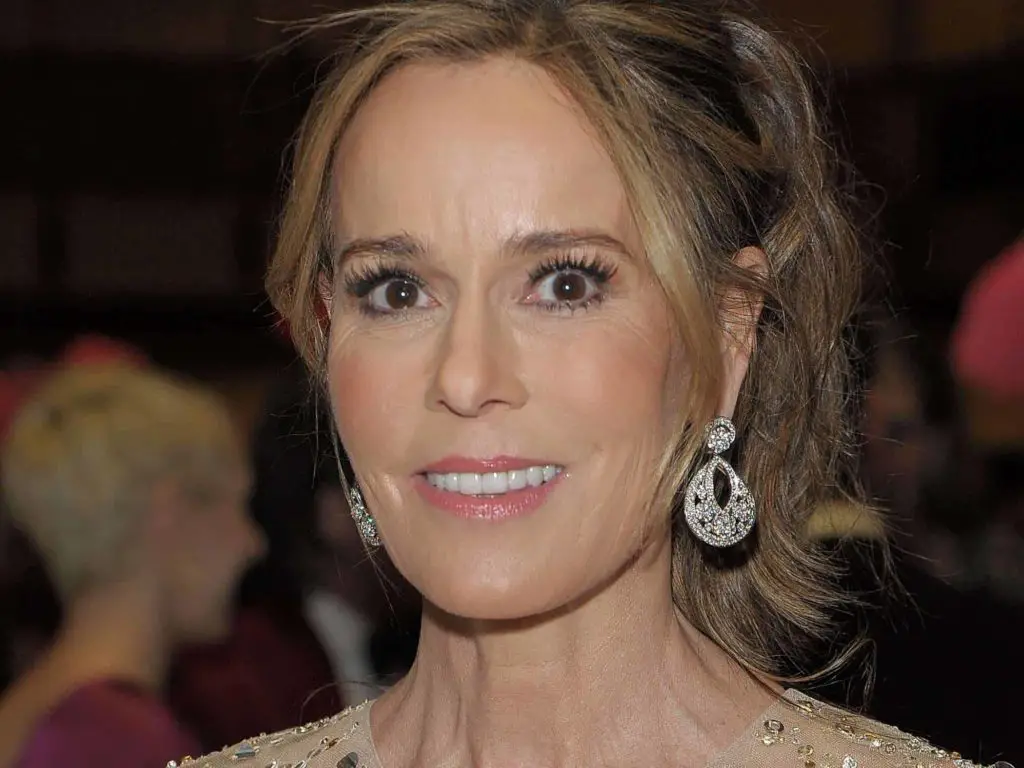 Who is Julia Koch?
She is the wife of the late billionaire industrialist David Koch and an important member of one of the most powerful families and richest people in America, Koch Family.
What's behind her net worth?
Julia Flesher Koch inherited billions with an estimated $53.5 billion fortune after her late husband's death in August 2019.
But Forbes estimates that her wealth is considerably less at $43 billion, which, after Françoise Bettencourt Meyers and Alice Walton, would make her the third-richest woman in the world.
Julia Koch and her three children, David Jr, Mary Julia, and John Mark, inherited a 41% stake in Koch Industries.
She is the Chair of the David H. Koch Foundation, which has provided over US$200 million in funding for science, medical research, education, and much more. 
Koch is a passionate artist and formerly a board member of the School of American Ballet and chair of the American Ballet Theatre and the 1998 Met Gala.
2. Alice Walton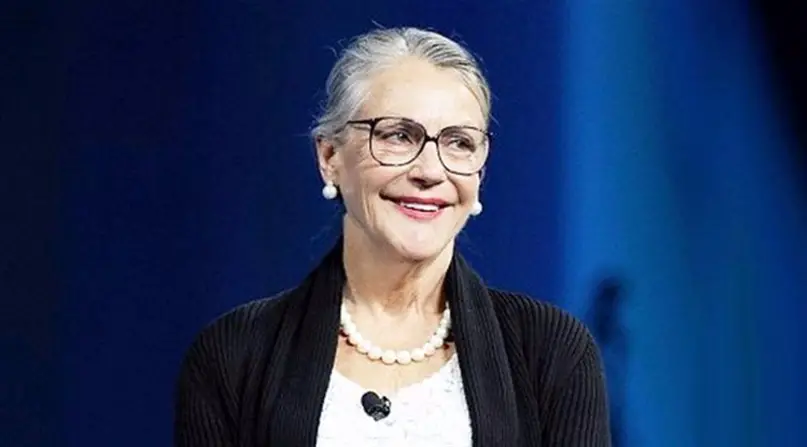 Net Worth: $44.4 billion
Who is she?
Alice Walton is the late Walmart founder Sam Walton's daughter and sister of American Businessmen John T. Walton, S. Robson Walton, and Jim Walton. 
Alice Walton, with a net worth of $44.4 billion, is the richest woman in the US.
Another female member of the Walton family, her sister-in-law, Christy Walton, also ranks among the richest female billionaires after her husband (Alice Walton's brother), John T. Walton, died in a plane crash.
Unlike her brothers, Alice Walton does not have a major role in the Walmart corporation.
But she serves as a patron to artists and is also often involved in philanthropy. 
She is also the founder and chairman of the Museum of American Art of Crystal Bridges, which she established in 2011. 
In 2017, Walton founded the Art Bridges non-profit foundation to expand the nation's awareness of American modern art.
1. Françoise Bettencourt Meyers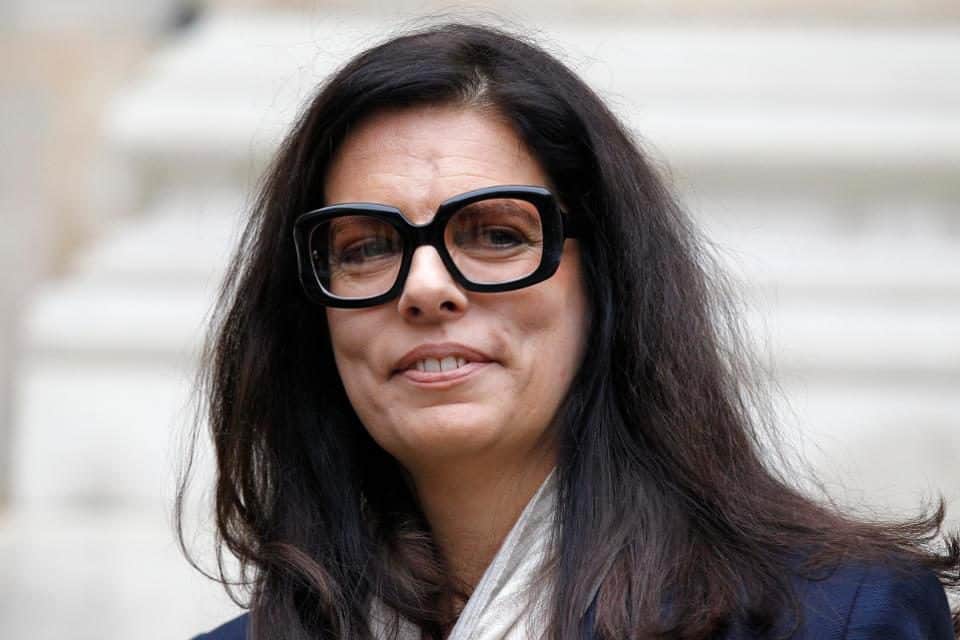 Net Worth: $48.8 billion
Who is she?
Françoise Bettencourt Meyers is the granddaughter of L'Oréal's founder, Eugène Schueller, and daughter of Liliane Bettencourt.
How did she get her money?
Françoise Meyers owns 33% of L'Oreal, the largest manufacturer of cosmetics worldwide. 
She inherited the stake from her mother, Liliane Bettencourt, who led the business until her death in 2017 (and also held the same spot as her daughter Françoise today holds).
The L'Oreal corporation is a big corporation that owns Garnier and Lancome like brands. 
She is also an accomplished writer, as she wrote three novels based on the Greek God.
Françoise was already playing a major role in managing the fortune of her family as the head of her investment firm and as the chairman of the Bettencourt Schueller Foundation.
Nonetheless, it was not an easy task of handling her mother's corporation. 
Considering her ownership and assets in L'Oreal and other investments, Françoise Bettencourt Meyers is the richest woman in the world right now in 2020.