Some cars are quick, others are marvelous, and some are difficult to get by.
If car history tells us anything, some of the best models that have ever been produced have been only built in small amounts – adding value to their desirability.
Those rare cars have been made by some of the largest automobile companies in the world, from Ferrari to Ford, from Bugatti to Mercedes.
But today, they are among the rarest engineering marvels on the planet.
10. Aston Martin Bulldog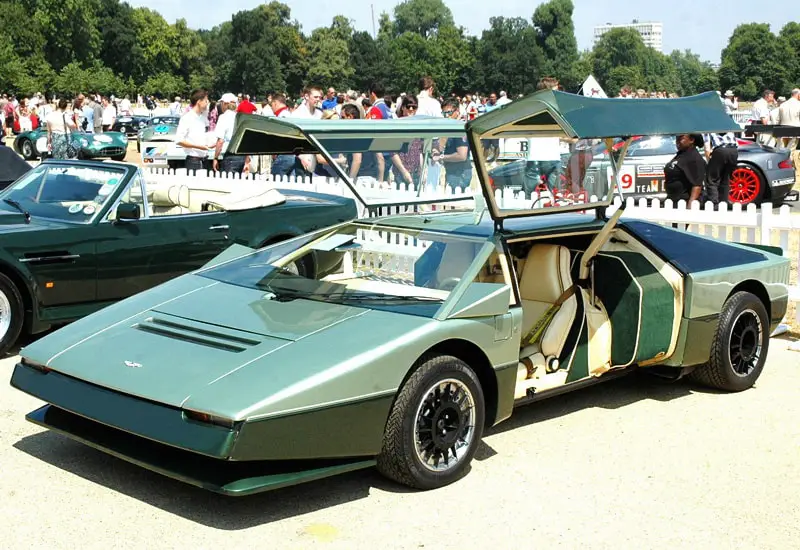 Williams town designed Aston Martin Bulldog as a one-off concept vehicle in 1979.
The bulldog car is also known as a supercar for the '80s, as its fastest speed was recorded at 192 mph.
Designwise, there are alloy wheels fitted with Pirelli P7 tires around the perimeter, the blades are included to direct cooling air to the brakes.
This car was produced with the twin garret air research turbocharged 5.3-liter V8 engine.
It reaches over a meter to two when opened with a power door.
This is the only two-seat car with a left-hand drive, having significant length and width.
9. Mercedes 300SL Gullwing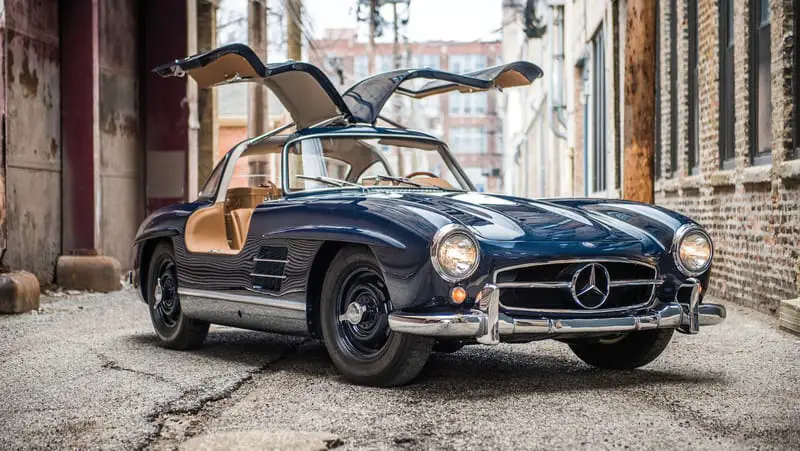 Mercedes 300 SL was manufactured by Mercedes Benz as a gull-winged wheelbase two-seat seats lightweight tubular framed gull-wing chassis and steel body fixed to the frame supercar.
It was the fasted production car of that time with the highest speed of 263 km/hr.
Its upward-opening doors make it very unique among million dollar cars. These features make it one of the rarest supercars in the world.
SL's storage area is behind the seats, and its overall design was far ahead of the time and revolutionary.
This car was launched with silver-grey as the standard color while custom colors (with some additional expense).
8. Talbot-Lago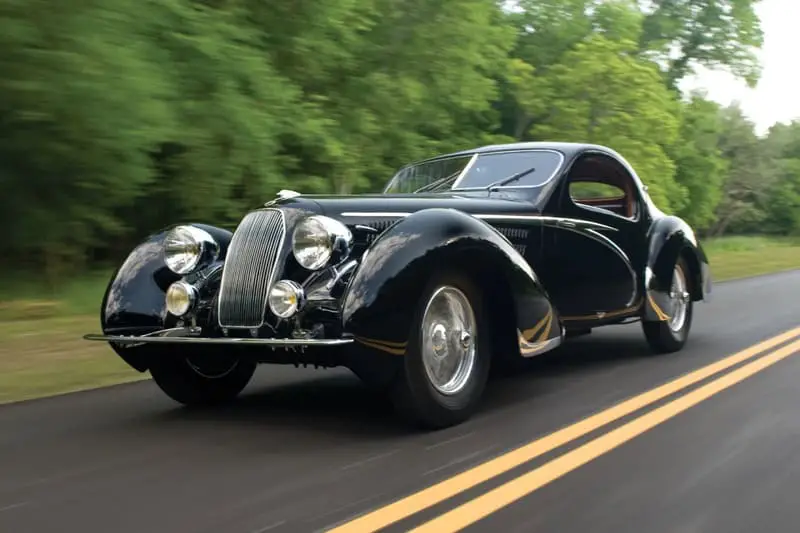 Talbot Lago grand sport 26 was launched in 1946, with the still frame, 4 and 2 door Sedans, and Coupé.
It is perhaps is the most attractive closed car ever manufactured.
Talbot Lago's grand sports car was the first expensive and unique feature car manufactured after the war.
Only 29 Talbot Lago grand sports cars were manufactured in four years (1948 to 1952) with a short race-inspired wheelbase from grand sport chassis.
T266S 110109 model had one of the rarest and second-longest chassis ever in a streetcar.
Lago's body is enhanced with dual overhead valves of aluminum heads with 190 hp power and 200 km/hour top speed.
7. Porsche 916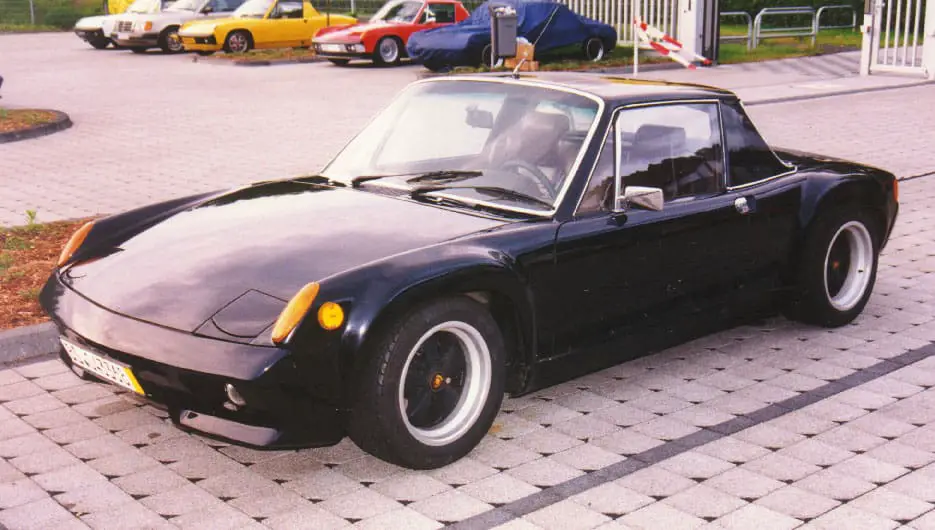 With a price tag of $14000, the Porsche 916 was one of the costliest cars at the time.
Porsche 916 was built from the design of 914 and was the fastest sports car manufactured with the bigger engine, eye-catching interiors with the highest attenable speed of 145mph. It also contoured brakes, and 2.4 liters broadened the 915 models.
Porsche 916 has a powerful acceleration of 0-60 mph in 7 seconds.
6. 1954 Oldsmobile F-88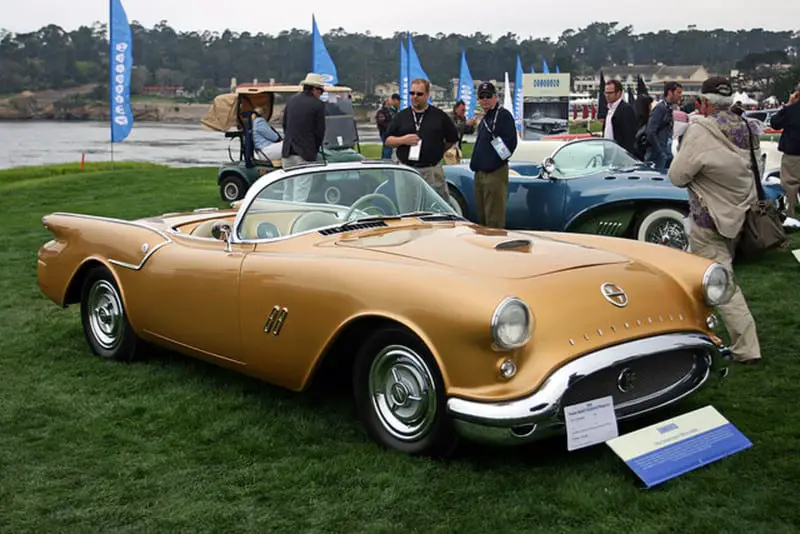 F-88 is an innovative car with high performance and unusual deck design manufactured in 1954 with a Super 88 V8 engine. 
It had a spectacular interior, with two passenger seats and sports convertible features. The features also added an unusual decorative style deck, with a 250 hp engine. 
Today, this car is showcased by its owner in an automobile museum located in Colorado.
Oldsmobile F-88 is one of the most historically remarkable cars of its era because it's a futuristic expressive design of the 50s.
This car was most appreciated because of its small size and lightweight. 
Only 4 cars were manufactured, and today, the only one remains with a record-breaking cost of $3,240,000.
5. JAGUAR XKSS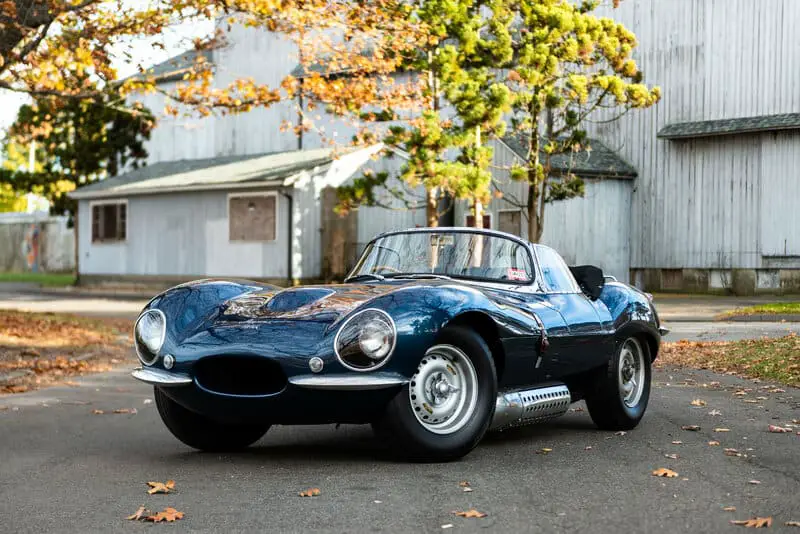 JAGUAR XKSS is a racing car from the category of D-type JAGUAR car. 
This car was manufactured in 1957 and was known as the world's first supercar. It is the rarest muscle car in the world, as only 16 cars were produced at that time. 
JAGUAR XKSS is of roadster body style and was manufactured by magnesium allow with a steel body. 
JAGUAR XKSS is powered by D-type 262 hp six cylinders engine.
4. 1921 Helica de Leyat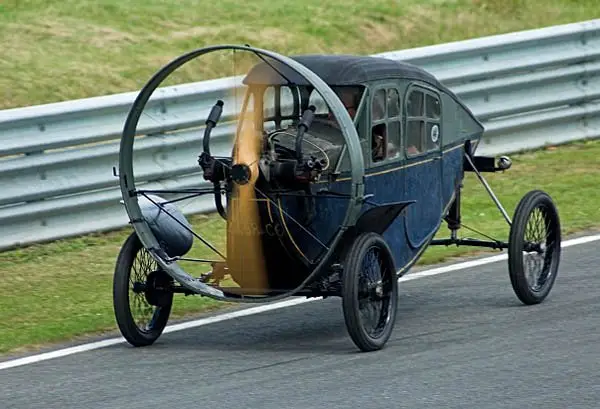 Leyat was a French car manufacturer, and its first model was known as Helica because of its plane-like features, the car with outer wings.
In two years (1919 and 1920), Leyat hardly sold 30 cars, and the complete body of this car is like a plane without wings; furthermore, the highest speed of this car was 106 km/hr.
This car was droved with the rear wheels (it isn't ugly, it's an engineering marvel).
Leyat didn't move by an engine but by a giant propeller powered by an 8bhp Scorpio engine.
Helica de Leyat's body was made up of plywood, which weighed just 250 kg.
As only 30 cars were manufactured, with such a distinctive feature, calculating roughly, its selling price would be more than $20 million.
3. Ferrari 250 GT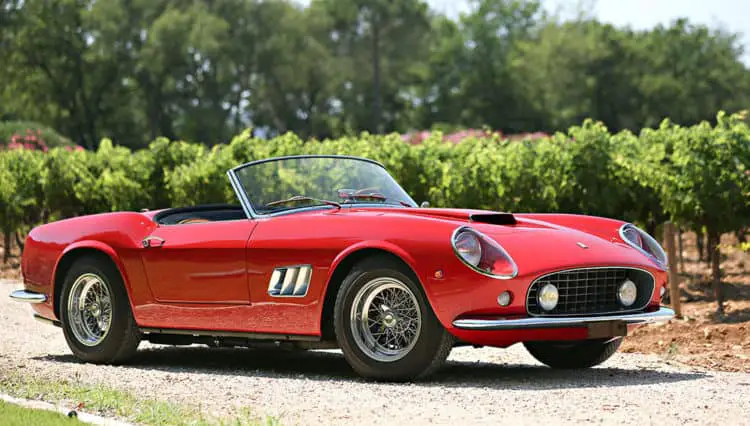 Ferrari 250 GT is one of the coolest sports cars with all its unique features manufactured from 1962 to 1964.
Ferrari priced the new 250 GTO at $18000 in the United States, with only 36 cars ever manufactured.
This model was most liked by automobile collectors, and naturally, the selling price was always much higher than the official selling price.
The Ferrari 250 GT set the recent record of the world's costly car in June 2018.
GT's were designed around a hand oval tube frame, with disc brakes and Borrani wire wheels.
It's not just the rarest Ferrari in the world but also among the rarest car on earth that still has a considerable fanbase.
2. Aston Martin DBR1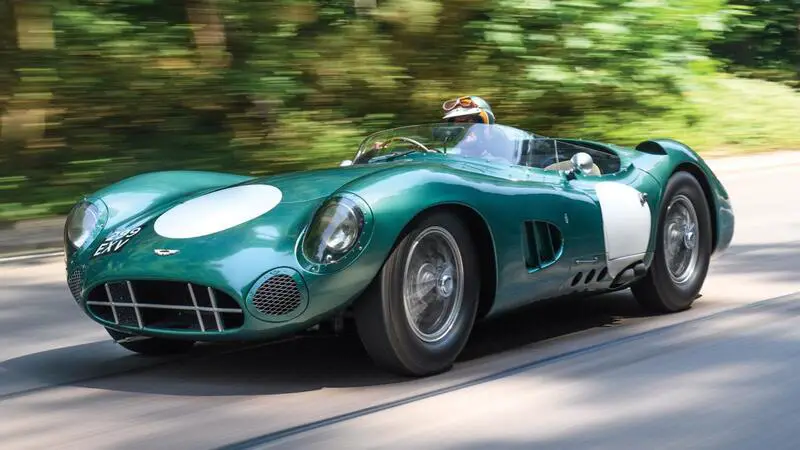 Aston Martin DBR 1 was a sports racing car produced by Aston Martin in 1956.
The car is powered by a 301 bhp racing engine and was developed with under controlled six-cylinder design.
DBR 1 is the only car to have ever won the reputable Le Mans 24-hour race.
After winning the 1000 kilometer race in Germany, the car was sold and transformed into street use in 1962.
Aston Martin DBR 1 was auctioned for $22,55,000 and recorded the car's highest selling price to this date.
Beautifully conserved and maintained at this point, Aston Martin DBR 1 is still taking part in classic road races.
1. Rolls-Royce 15 hp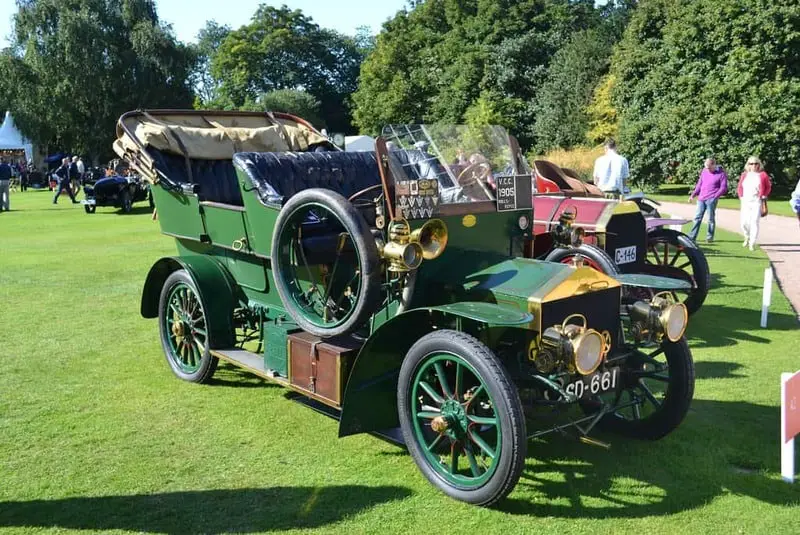 Launched in 1904, Rolls Royce HP is the rarest car in the world and was the first Rolls to get many distinctive features.
The car's name suggests the engine's horsepower 15 hp and 39 mph top speed, which was a lot at that time but relatively weak by today's era.
Only 6 units were built, and today, only one car officially exists.
This rarest Rolls Royce can be seen touring the world in a car museum or at automotive shows.
It has three cylinders, a 3000 CC engine, compared to the two cylinders with a three-speed transmission gearbox in the previous 10 hp Rolls Royce model.
It's complicated to guess its actual worth, but insurance companies evaluated its replacement value at $35 million.