Top 10 Rum Brands in India
Rum is one of the favorite alcoholic beverages with a worldwide following of party lovers. 
Many best rum brands are introducing new, higher-end, and more expensive bottles in their lineup.
Indians are traditional with rum, and unlike expensive whiskeys, we prefer taste instead of aged value or rareness.
How is rum made?
Rum is an alcoholic distilled beverage made with fermentation and distillation of molasses (sugarcane juice). 
After distillation, they age the alcoholic liquid in oak barrels, and after the aging process; We get rum.
The method of aging can differ from brand to brand. 
How many types of rum are there?
There are 3 main types: white rum, dark rum, and spiced rum.
Is rum good for health?
It has many health benefits like promoting heart health by thinning blood, stress relief, etc.
The Indian alcohol industry today includes many products, and each brand has a firm base of customers.
Some people prefer to take rum neat while others drink it with mixers.
Below is the list of the top 10 best rum brands in India:
10. Jolly Roger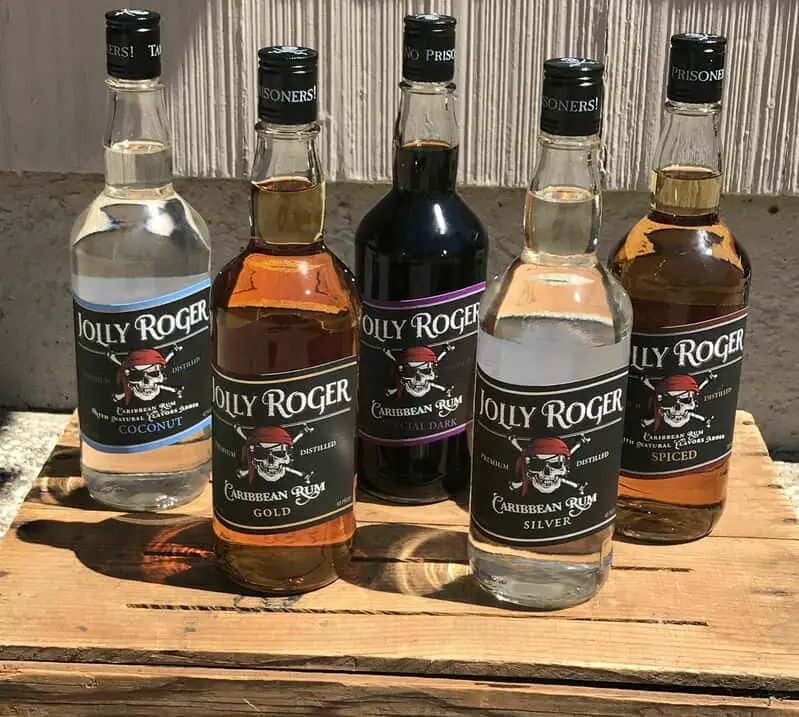 Jolly Roger is a real dark rum that gives every sip an exotic flavor.
Its dark rum products are much more popular in the Indian market than its other varieties.
The taste has an original matured flavor with natural spices and is produced from fermented molasses in Jamaican pot.
With an elegantly constructed bottle, it has a rich aroma and a well-balanced flavor.
It is another great brand of rum in India with the taste of spices and a Molasses-based product.
9. Old Port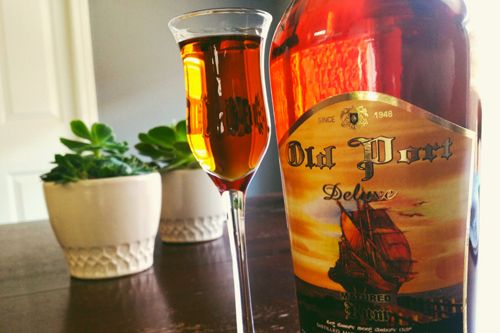 In 1948, Amrut Distillery started manufacturing rum and brandy to supply them throughout all military canteens.
Its rum is rich in molasses and charcoal-filtered; this tipple is hectic and flavourful, with woody, citrus, and buttery notes.
This brand has 4 different varieties: Old Port Matured Rum, Old Port Deluxe Rum, XXX, Amrut Classic Rum, and Old Port XXX (rich in molasses and bright copper colors).
A further exciting fact about this brand is that it is older than the other products mentioned on the list.
8. Contessa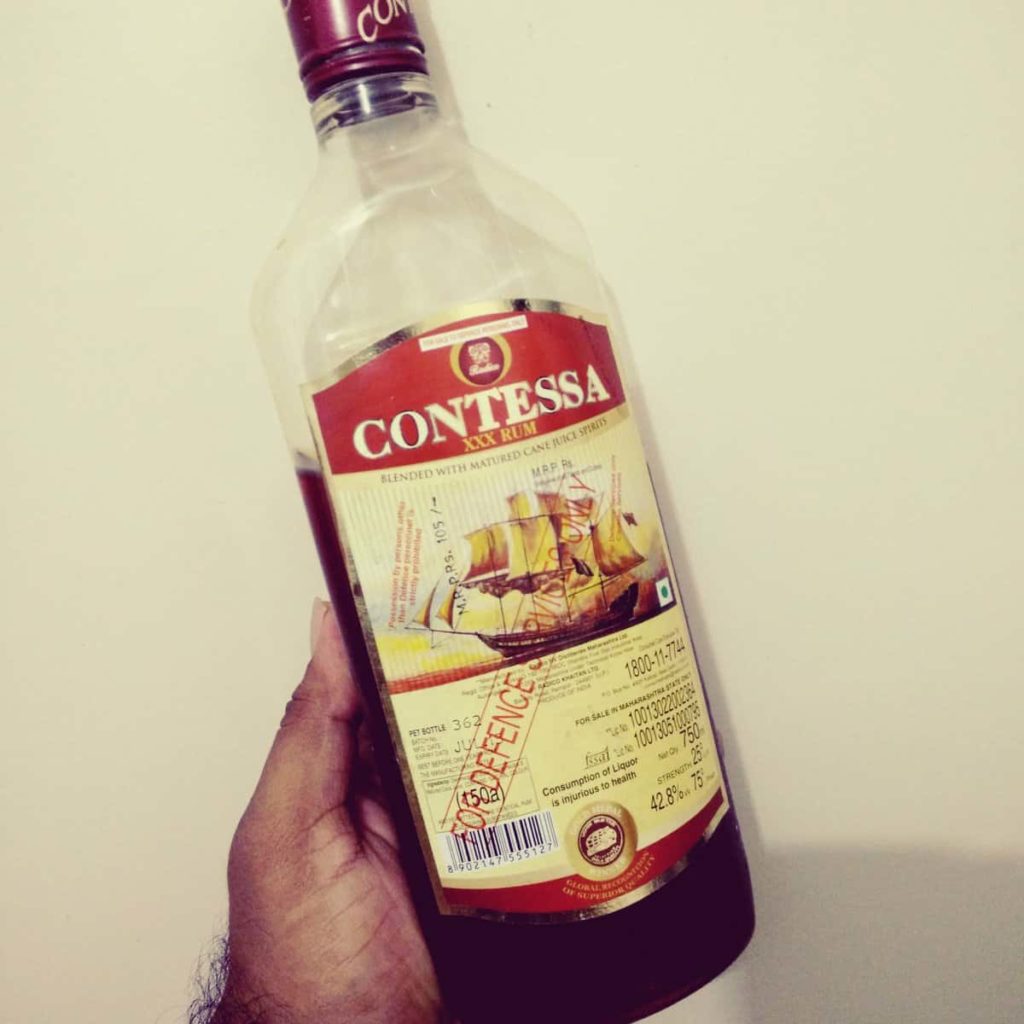 Contessa wine is a product from Radico Khaitan and is very popular among military personnel.
It is made with the spirit of cane juice and has notes of cocoa, vanilla, and dry fruits like raisins while they age the rum for 12 years.
Awarded several prizes, including a Silver Medal in the World Selection (2008) for this rum, which is sold in over 60 countries.
Contessa is the rum that is best to drink in winter because of its warming ability.
7. Hercules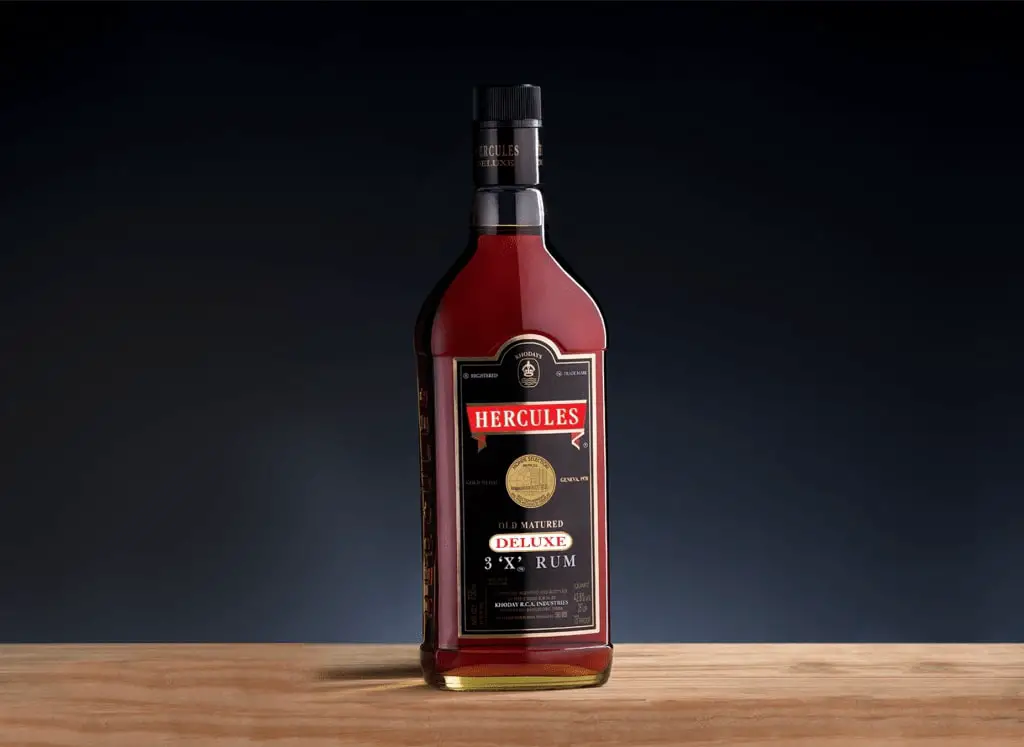 Hercules, too, is an iconic rum brand popular among defense forces. What makes this rum so special is that it doesn't give you any hangovers.
It comes in 3 variants: Hercules White Rum, Hercules Deluxe Rum (Dark), and Hercules XXX Rum (Dark).
The XXX variant is exceptional, which will surely knock you out.
6. Havana Club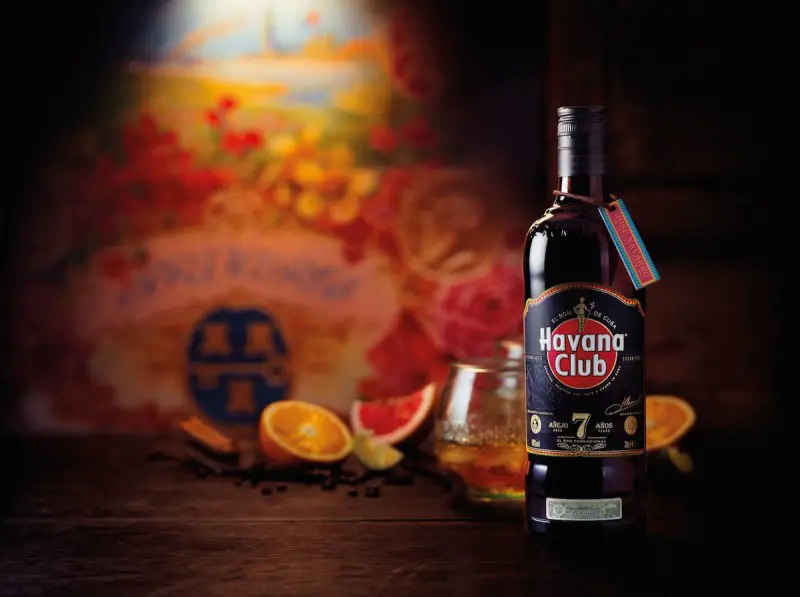 Havana Club is one of the best-selling rum products in the world, founded in Cuba in 1934. It is the fifth-biggest rum brand in the world, and its products are sold across 120 countries. 
It has a unique flavor of Caribbean chocolate and vanilla in its all rums aged for around 7 years. 
A reliable and smooth light rum works very well with cocktails like Mojitos and the classic Piña colada.
5. Captain Morgan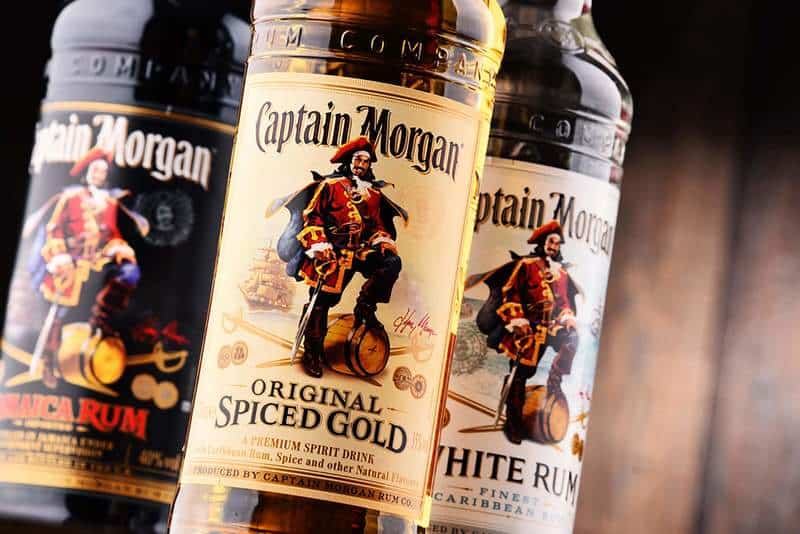 This rum is named after the 17th-century Lieutenant Governor of Jamaica, Sir Henry Morgan, a privateer.
British company Diageo makes & sells Captain Morgan under its marketing slogan, "To Life, Love & Loot."
It is distilled by using pure sugarcane & aged in special oak barrels for at least one year, taste-wise; it has mild hints of spices.
Captain Morgan Original Spiced Rum and Captain Morgan Black Jamaica Rum are the variations available in India.
4. Malibu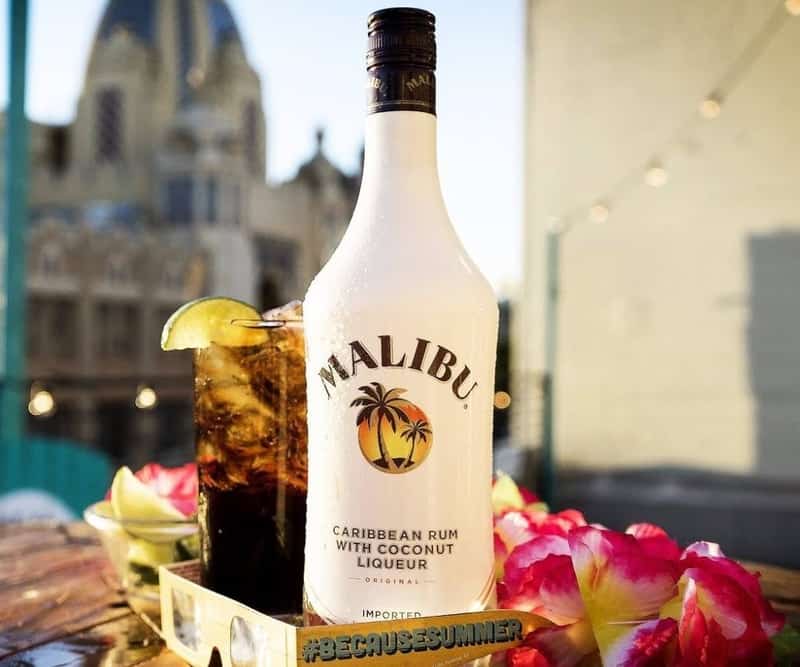 Malibu is produced from rum from the Caribbean and has a taste of coconut.
The owner company, a French brand named Pernod Ricard, calls it a flavored rum.
Nothing better than a delightful large glass of Malibu served in cocktail style on a tropical summer holiday.
Caribbean rum is smooth and fresh in favor of the coconut.
Malibu rum is flavored in many distinct variants, including bananas, pineapple, passion fruits, melons, and mango.
We can also make a blend called Malibu Fresh, with tequila of the same brand called Malibu Red, as this strong variant (~35%) is called Malibu Black.
3. McDowell's No. 1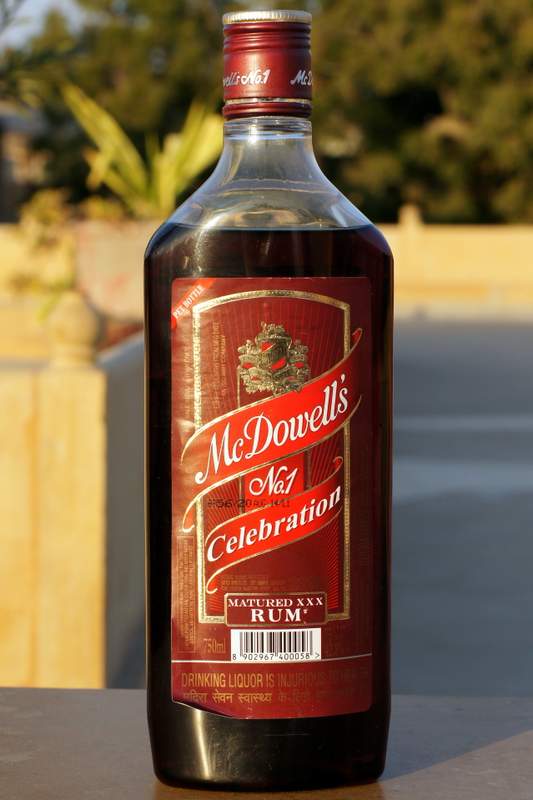 McDowell's No.1 is a United Breweries Limited (UBL) Indian spirit brand.
It was started in 1990-1991 and is distributed in 13 nations in the variation of Celebration (Dark) and Caribbean (White).
McDowell's No.1 in the country's biggest rum brand in India, in many ways.
As McDowell distillers have satisfied the dark rum's genuine taste, with notes of vanilla and caramel.
This brand is not only known in India but also worldwide. For its quality and taste, it has earned many prizes.
McDowell, which has dominated the industry for centuries, is one of the most loved rum products and best rum brands in the nation.
2. Bacardi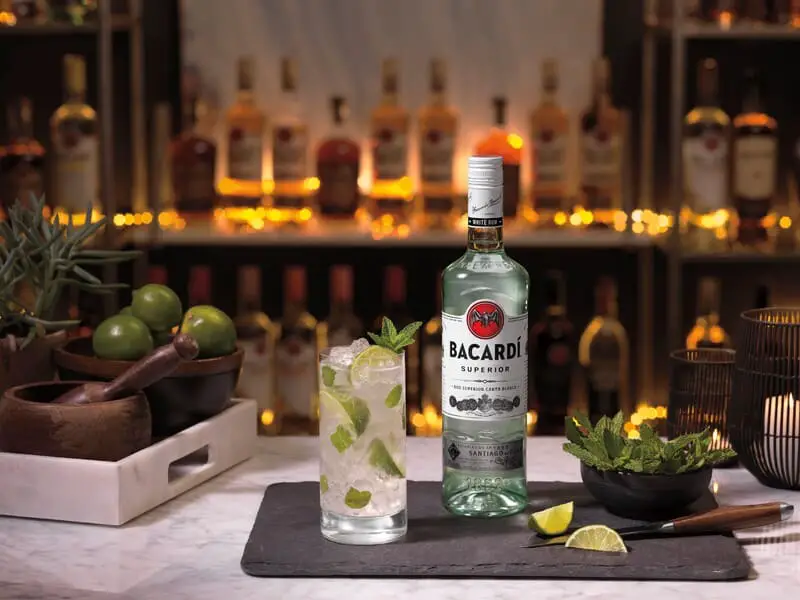 Bacardi has over 200 products and marks as a premium alcoholic brand. They have now established sales in over 150 nations since its inception in 1862.
Its open-winged fruit bat logo is the most popular global icon.
Speaking about its rum, Bacardi offers it in several incredible flavors like lemon, orange, green apple, raspberry, and dragon berry.
Its original version has a fruity taste with some vanilla notes, ideal for making cocktails (usually high-end bars or 5 stars hotels use Bacardi as a base for all the rum-based cocktails).
Considering variants, it has 3 in India: Bacardi Select (Dark Rum), Bacardi Superior (White Rum), and Bacardi Gold (Gold Rum).
No doubt here, Bacardi still manages to be among the top 10 rum brands in India. Despite its global popularity, it cannot beat our top-ranked best brand on our list.
1. Old Monk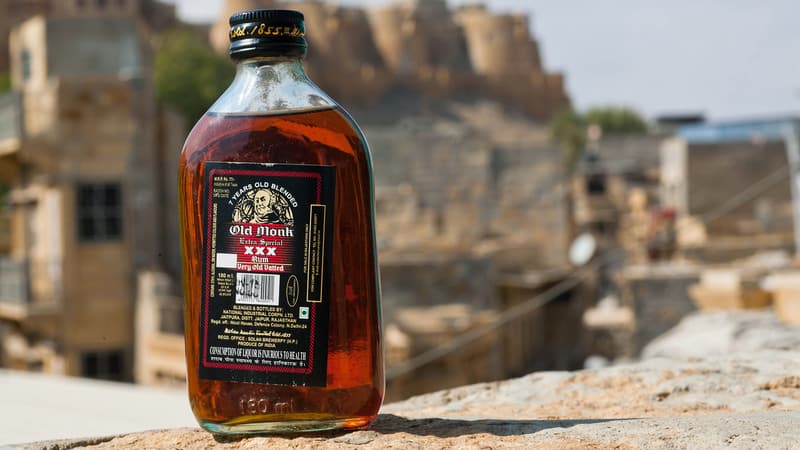 The most iconic & best rum brand in India is here, the legendary Old Monk.
To give you an idea of its popularity, it has a different base of drinkers (including me) for a unique taste, not necessarily because of its affordable price. 
Mostly when you go to a wine shop or any bar and ask for rum, servers usually serve you Old Monk.
Old Monk is aged for 7 years; this rum has an extraordinary sugary vanilla flavor that doesn't overpower its original woody taste.
Old Monk is enjoyed by mixing with a cola-based drink, with water, or sometimes neat.
It comes in 5 variants: Supreme, XXX, Deluxe XXX, Gold Reserve, and White Rum.
750 ml (khamba) of rum costs below ₹1000 in India; the only reason rum is cheap here is due to sugarcane production.
As we all know, sugarcane is the primary ingredient.
Because of this abundance of sugarcane in the country, rum is cheap (unlike tequila or vodka).
I hope you enjoyed this list of the best rum brands in India.
Please share this with your friends on Social Media to plan your next party.
Cheers!