"The Fastest production car" means more than maximum speed in my term. 
A complete supercar must have a fair combination, but more of these features. 
Steering, test track, driving experience, and cornering have a great deal to do with quick.
The measurement of the path must be very definite. It must be the same for all. 
A half-mile ride on smooth concrete will generate different outcomes than a half of a mile run on a drag race track.
Top speed at The Autobahn (Germany) is not the same as a top speed run on the Bonneville Salt Flats.
There is also a shift in altitude/slope, and the smallest and maximum positions are not on the same level. 
Unlike fast motorcycles, the dynamics of suspension go far beyond just simple G force.
Driver's skill, vehicle familiarity, and knowledge of the track is a variable to consider. 
For ordinary highways, most of them may be too fast or too powerful to handle, so the government made them legal to buy but prohibits to drive on a public street. 
There are many top automobile companies to be listed here like Ferrari, Saleen, Devel, Corvette, and Porsche that couldn't make up to the list.
Tighten up your seat-belt and lighten up wallet here are the top 10 fastest cars in the world 2021:
10. Lamborghini Sián FKP 37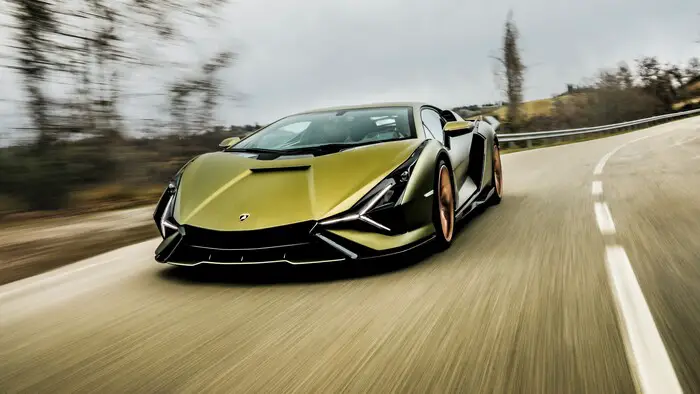 With over 60 years of exceptional sleek design and performance, it's hard to name a company that consistently introduced some of the coolest and fastest cars ever other than Lamborghini, of course.
The Sián is the brand's first hybrid production car, which was unveiled online on September 3, 2019.
The Sián FKP 37 is based on the Lamborghini Aventador and shares its engine with the SVJ version, but an electric motor incorporated into the transmission boosts the power output by 25 kW.
Titanium intake valves, a reprogrammed ECU, and a new exhaust system have all been added to the engine, bringing the total power output to 785 PS.
Sián has a total power output of 819 PS, making it the most powerful and fastest Lamborghini in production.
9. Aston Martin Valkyrie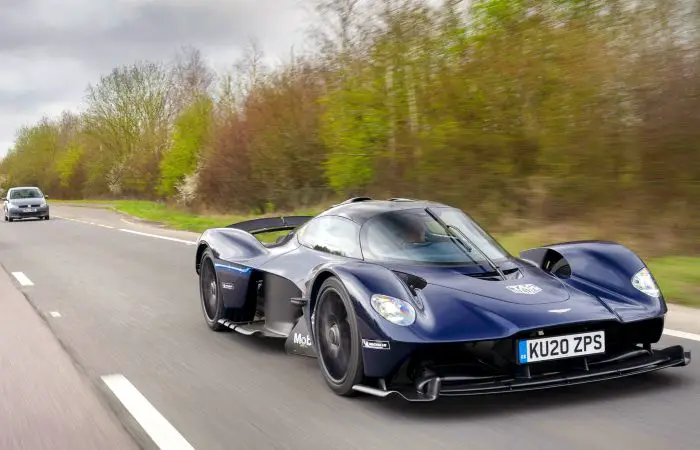 Aston Martin's initial foray into the hypercar competition is the Valkyrie, an aerodynamic, performance-themed speed demon.
The Valkyrie blazes a new route with its over-the-top aesthetic, meanwhile Aston Martin vehicles are generally distinguished by their exquisite, rather constrained design.
It boasts a 6.5-liter V12 engine that produces 1139 horsepower, as well as an upgraded carbon-fiber tub and aerodynamics package that ensures Spider performs closely to the hard-top standards.
To fit the car's new form, the active aerodynamics and chassis aspects have been re-calibrated.
The AMR Pro has a lower curb weight than the road car, and Aston says it can generate more downforce than its own weight.
8. Rimac Concept One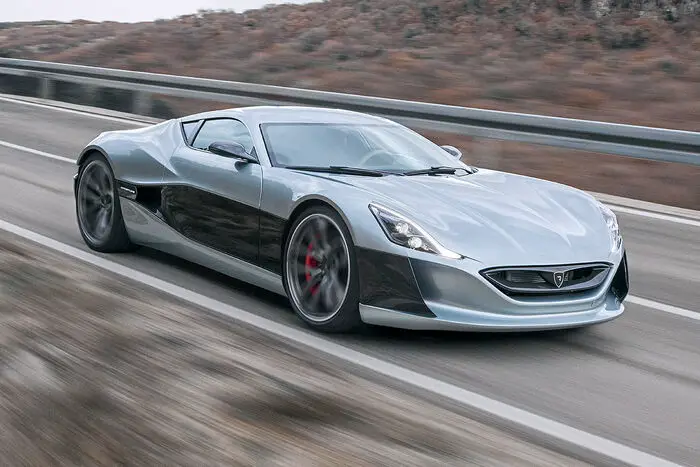 Rimac Automobili was formed to push the boundaries of technology and electric powertrains, and Concept One integrates all of the company's know-how, technology, and expertise.
The four electric motors of Concept One, one for each wheel, are powered by batteries placed along the car's spine and behind the rear bulkhead.
The Rimac One is the fastest electric car in the world powered by a 90-kWh battery and four hub-mounted electric motors with a combined output of 1073 bhp and 1,180 pound-feet of instant torque.
This kind of performance, according to Rimac, allows Concept One to accelerate from zero to 60 mph in under 2.5 seconds and run effortlessly up to 220 mph.
Despite having a carbon fiber body, the Rimac still weighs nearly 4,100 pounds due to the batteries.
It's also helped by a low center of gravity and four-wheel torque vectoring, which allows the electric hypercar to spin like a slot car.
7. Pagani Huayra BC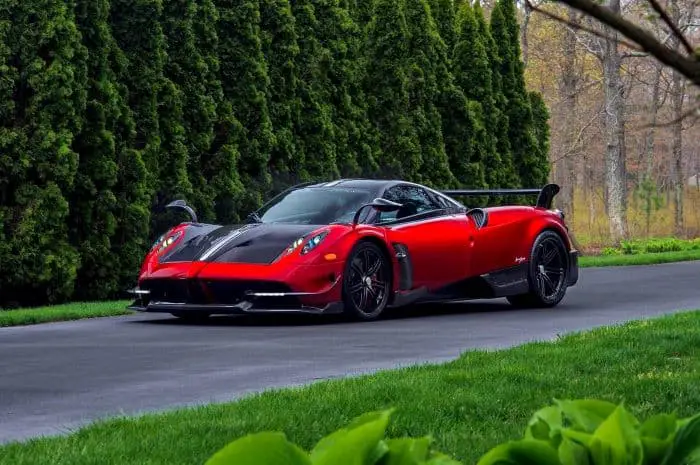 The Pagani Huayra BC is a new mid-engine sports vehicle made by the Italian automaker Pagani.
The package comprises a redesigned front splitter, a central fin merged with the rear wing, improved suspension, and a six-pipe exhaust system, all of which are meant to increase this fastest supercar's performance on the racetrack.
Huayra's standard four-pipe setup is joined by two additional pipes that protrude from the rear diffuser.
According to Pagani, the engine has been modified to produce 816 horsepower and 811 pound-feet of torque, an increase of about 8%.
The engine in the Huayra BC is the same 6.0-liter twin-turbocharged V-12 from Mercedes-Benz AMG that powers the standard Huayra, but with somewhat more power.
6. McLaren Speedtail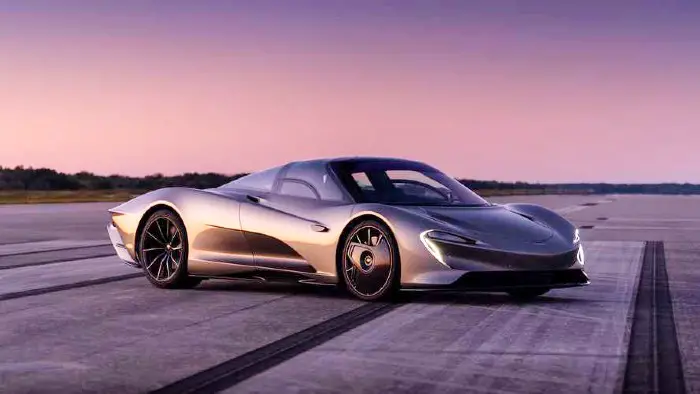 After the Senna, the P1, and the F1, the McLaren Speedtail is a limited-production hybrid sports vehicle produced by McLaren Automotive as the fourth entry to the McLaren Ultimate Series.
This coupe has the distinction of being the fastest McLaren ever produced, with a maximum speed of 250 mph. The sheet metal of the Speedtail is streamlined and styled, with an eye toward the future.
Here, a twin-turbocharged 4.0-liter V-8 and an electric motor combine to produce 1035 horsepower and 848 pound-feet of torque.
Velocity mode fine-tunes the car's engine and active dynamics to aid in achieving maximum speed.
This normal mode can also be used to lower the automobile by 1.4 inches. The acceleration capabilities of this hypercar are incredible. The Speedtail, according to McLaren, accelerates from a standstill to 186 mph in just 12.8 seconds.
5. Koenigsegg Gemera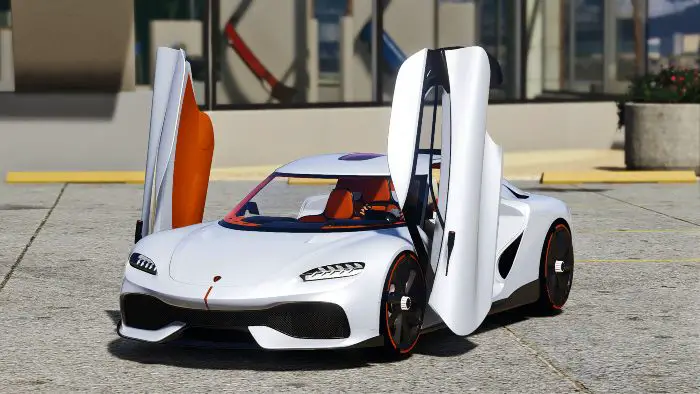 The Koenigsegg Gemera is a four-seat plug-in hybrid grand tourer that is produced in limited numbers by the Swedish automaker Koenigsegg.
It boasts 1,700 horsepower and 2,580 pound-feet of torque and can accelerate from 0 to 62 mph in 1.9 seconds and up to 250 mph in "record-setting" time, making the fastest accelerating car currently.
Three electric motors – one on each rear wheel and one on the crankshaft that can deliver 1,100bhp simultaneously. 
The Gemera can reach 186 mph in EV rear-drive mode, and its 800V battery provides up to 31 miles of range.
4. Koenigsegg Jesko Absolut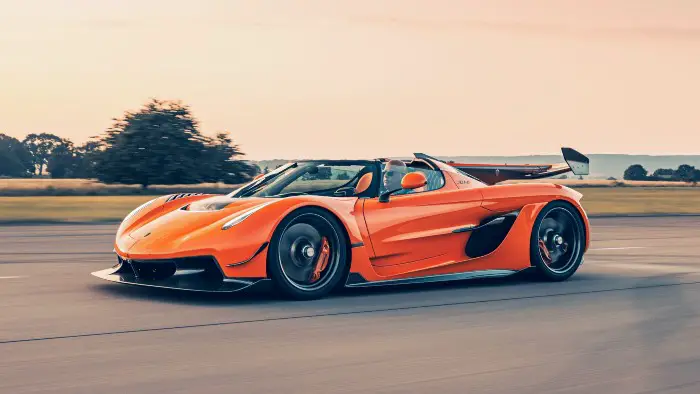 The Jesko was designed primarily as a high-performance track vehicle with an emphasis on increased aerodynamic downforce and more accurate handling.
The Regera, Koenigsegg's other current production model, is meant to be a grand touring vehicle.
The Jesko Absolut is a super-fast variant of the Jesko. The Jesko Attack's rear wing is replaced with two rear fins, which reduce downforce from 1,400 kg (3,086 lb) to 150 kg (331 lb).
With a drag coefficient of Cd=0.278 and 1600 horsepower from a twin-turbo V-8, The car is Koenigsegg's answer to the 304-mph Bugatti Chiron Super Sport 300+,
3. Hennessey Venom F5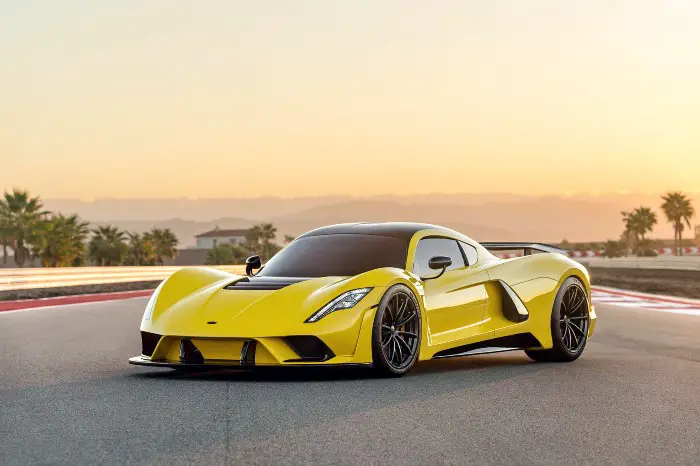 The Venom F5 is a state-of-the-art automobile that was designed and produced in the United States.
The Venom F5 is a brand-new hypercar created from the ground up with one objective in mind: to be the world's fastest street legal car.
Hennessey and the crew have created an entirely new design, chassis, and carbon fiber body that is focused on aerodynamics for the lowest possible drag.
The F5 uses a carbon fiber monocoque passenger tub with aluminum alloy subframes, similar to F1 racing cars.
The bespoke Hennessey-built 6.6-liter twin-turbocharged V8 engine nicknamed "Fury" lies at the core of the Venom F5.
Precision components made of iron, aluminum, titanium, and Inconel are used in the hand-assembled V8.
The engine produces 1,817 horsepower and 1,192 lb-ft of torque when pushed to its limits. A 7-speed, single-clutch, automatic transmission transmits power to the rear wheels.
2. Bugatti Chiron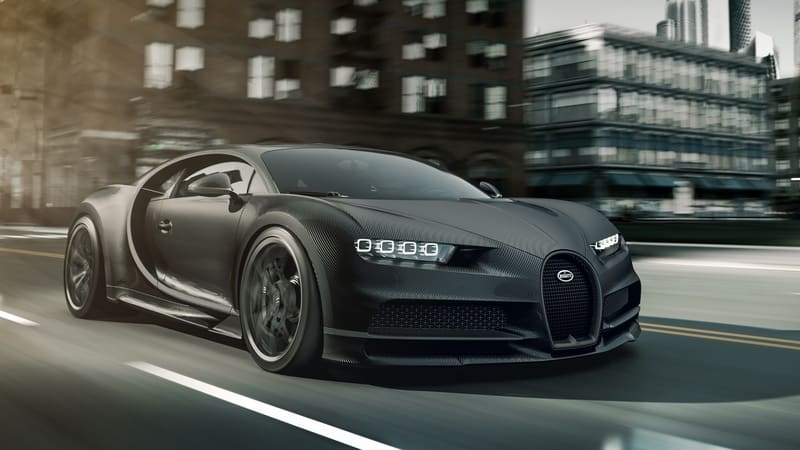 If not limited by the car's safety limit, this beast doesn't have any limits and it's beyond this list.
For many years, Bugatti Chiron has been ruling the hypercar market as the #1 fastest production car in the world with a verified record-breaking top speed of 304.773 mph on 2nd September 2019 (without safety limit).
The maximum speed of 261 miles per hour of the Chiron Sport overcomes every car mentioned here, and that's what Bugatti set out to achieve with its super-speed yet luxurious land rocket. 
Bugatti powered the Chiron Sport as the "regular" Chiron by the same 1,479-horsepower, 8.0-liter quad-turbocharged W-16 engine, but it carries 40 pounds light, making it a little faster. 
How much is it faster? Can't say because Bugatti electronically restricted both Chiron and Chiron Sport to 261 miles per hour in top speed mode.
Bugatti says that the Chiron Sport is a whopping 5 seconds quicker, which is remarkable, given the performance gains produced solely on its weight loss. 
Just for information, In 2010, the Bugatti Veyron 16.4 super sport (Bugatti's ex-flagship) recorded a top-speed production car mark of 268 miles per hour.
On its launch, the public regarded the Bugatti Veyron as a masterpiece of engineering–a technological display showing just what was capable with an almost limitless cost.
By creating a vehicle that is even more technologically advanced than its predecessor, with the advantage of 11 years of extensive research and tradition, Bugattis will always be the top spot in almost all fastest cars in the world lists and Guinness book of world records.
1. SSC Tuatara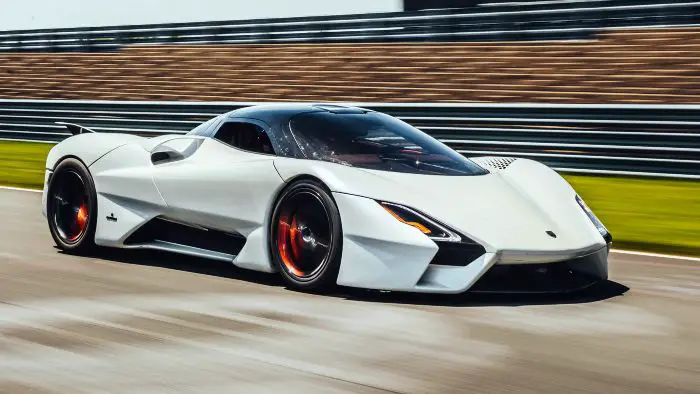 On October 10th 2020, according to SSC, Tuatara recorded a one-way top speed of 331.15 mph (532.93 km/h), which makes SSC Tuatara the fastest car in the world 2021.
Later, at Space Florida's Launch and Landing Facility on January 27, 2021, the Tuatara clocked a one-way speed of 286.1 mph (460.4 km/h) and a two-way average of 282.9 mph (455.3 km/h) over a distance of 2.3 miles (3.7 km).
Shelby (SSC's founder) explained that this is merely an update on their high-speed testing and that they occurred to set a new world record in the process. On the same runway, SSC hopes to surpass 300 mph (483 km/h).
The Tuatara was wrecked in April 2021 while returning to Florida to re-attempt the speed record when its trailer fell over in severe winds in Utah.
Twin-turbocharged 5.9-liter flat-plane-crank V-8 engine powers, The Tuatara is capable of producing 1750 bhp and 1341 pound-feet of torque.
It has a seven-speed manual transmission with robotic-controlled hydraulic paddle shifters.
When you are capable which car would you like to own? Comment below your favorite one among these.
Also, share this with your friends or groups on Facebook or Twitter.