Top 50 Hottest Female News Anchors
Many negative events are taking place worldwide, but one way to brighten up the news is by having attractive reporters.
These gorgeous ladies may distract from even the most depressing, terrible, and super boring news.
Many male viewers find that watching beautiful female news anchors adds a positive aspect to their news consumption. Women who have hosted or served as news anchors on television and radio are on the list.
When compiling this list, factors such as appearance, talent, popularity, and others were taken into consideration.
On the other hand, the rating is the most essential aspect of this list.
It gives an objective assessment based on Google searches and social media activity to identify who has had the best results for search terms connected to their name.
Here are the top 50 hottest reporters in the world:
50. Carolyn Mackenzie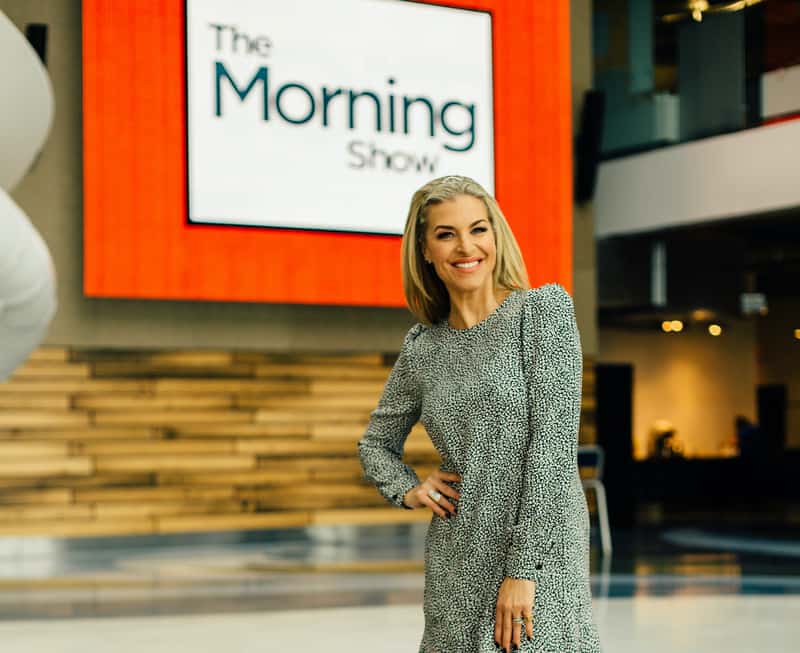 MacKenzie started her career as a Rogers TV host in Toronto Living.
She moved to Sydney, Nova Scotia, where she worked for ATV / CTV News as a videographer, journalist, camera operator, and editor.
In 2005, MacKenzie moved to Toronto, where she joined Global Television Network.
MacKenzie was awarded the Edward R. Murrow Journalism Award for excellence in transit coverage the following year.
MacKenzie has two children with her firefighter husband, Chris.
Now she lives in the suburbs of Toronto, Etobicoke. Mackenzie is descended from Malta and Scotland.
She collaborates with several charities, including Juvenile Diabetes, Micro skills, March of Dimes, and Children's Wish.
49. Tanya Kim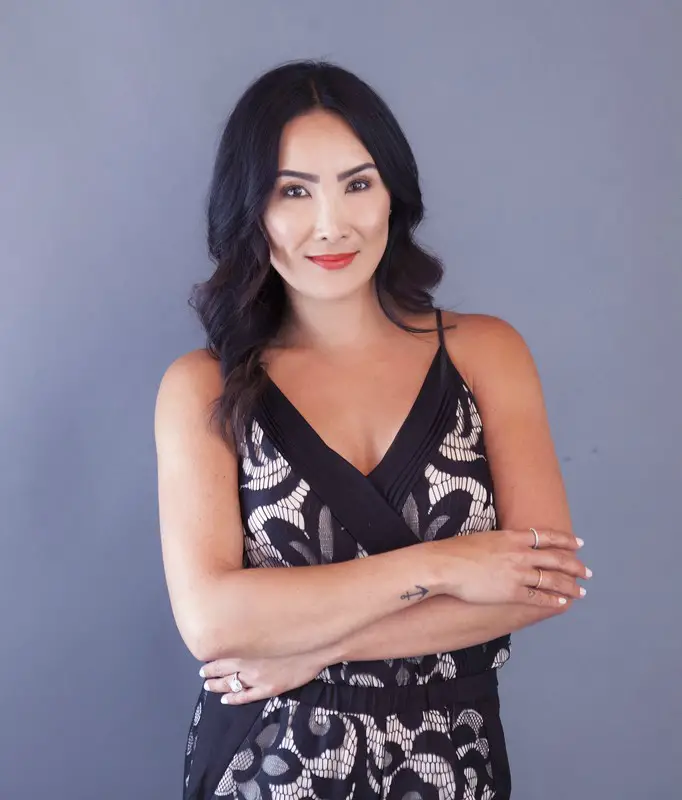 Tanya Kim started her television career as a CTV Chatroom interviewer and a correspondent for Canadian Idol during the first two seasons at MuchMusic.
Kim interviewed Cher, Coldplay, David Bowie, Diddy, Janet Jackson, and Kanye West, the great pop culture icons.
Later, she became known as a top reporter for entertainment in Canada as a host of talk. Kim loves charitable work. In various roles, she supports many charities.
She is involved in MusiCan, an organization that provides instrumentation for schools across the country, a Blessings In A Backpack.
This organization serves meals for school-age children in Canada and the USA.
Kim visited Zambia in 2008 to launch the "I am powerful campaign" as the spokesperson for CARE Canada.
48. Cheryl Hickey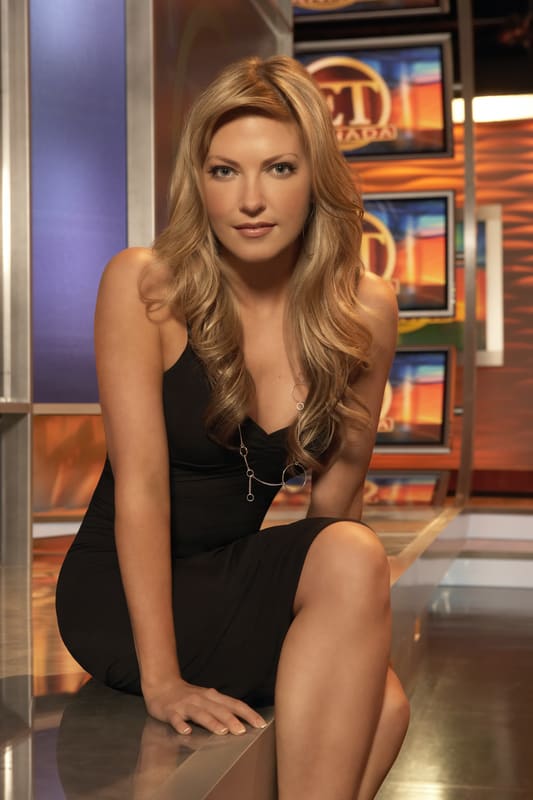 Cheryl Hickey hosts ET Canada, a Global Television Network entertainment news magazine launched on 12 September 2005.
In May 1999, she was a photojournalist and news chopper journalist at the Global Television Network.
The Grammy Countdown in New York City 2004, the Rolling Stones Profit Concert (also called SRSstock), the Toronto Molson Indy, and a live pre-show on Canada's Walk of Fame were some other events covered by it for Global.
47. Danielle Graham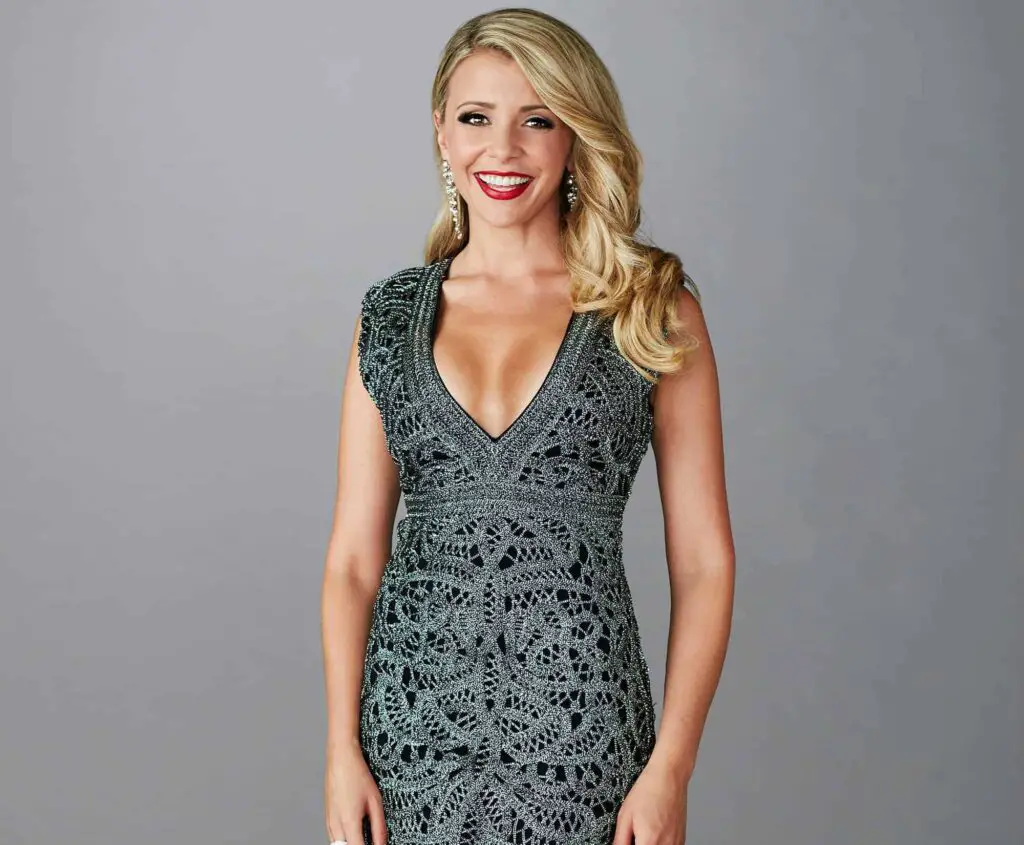 Danielle Graham is a Canadian entertainment reporter and former co-host of CTV's etalk.
She began her career in 2001 as an intern in the Citytv Toronto newsroom and later hosted YTV's The Hit List for four years before joining etalk in 2007.
In March 2022, Graham announced that her over 15-year-long tenure at Bell Media, which owns CTV, had ended.
She has since spoken out about what happened to her, alleging mistreatment and gender discrimination by the company.
According to Graham, she was ignored and laughed at after mentioning to management a situation where she "was being discriminated against as a woman," and was then suddenly let go without being allowed to say goodbye on air or contribute to the messaging surrounding her departure.
Graham is active on Twitter under the handle @DanielleGraham, where she has over 11,400 followers.
Her Muck Rack profile states she loves baking, gardening, playing dress-up, DIYing, and finding joy anywhere she can.
46. Gloria Macarenko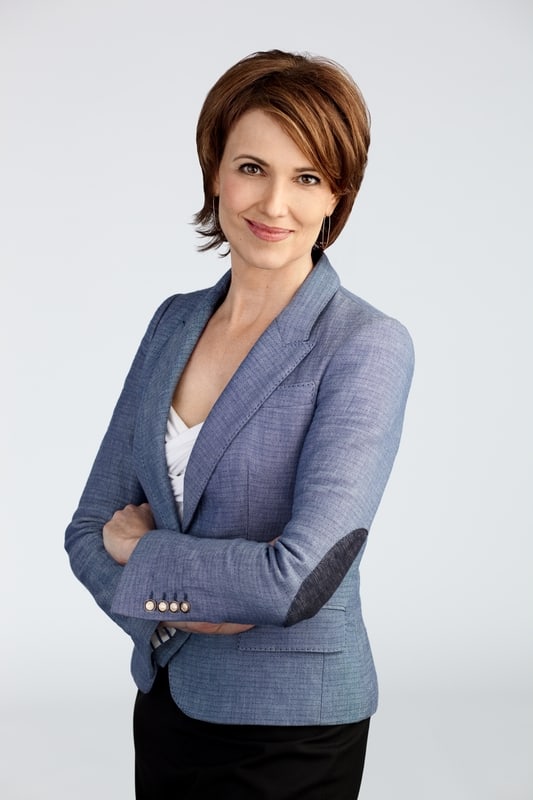 CM is a TV and radio journalist from Canada, Gloria Macarenko.
She has been a long-term host or co-host of the CBC Vancouver's supper-hour television newscast Between 1989 and 2014. Later, she hosted the local B.C CBC Radio One.
She was named one of TVWeek's 10 Most Beautiful People in B.C. in 2005 and was awarded "Miss PNE" in 1978.
45. Anjana Om Kashyap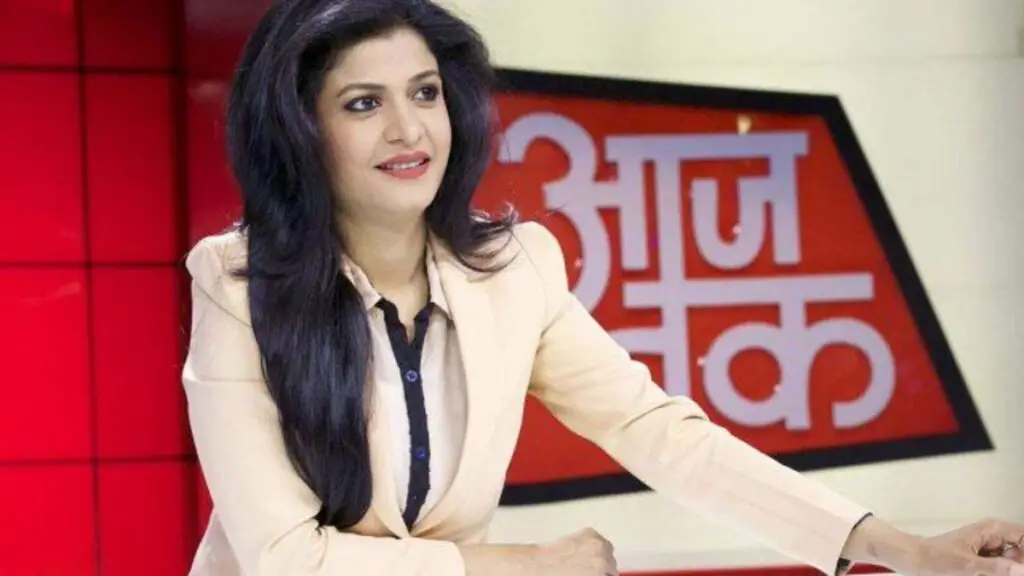 Anjana Om Kashyap is an Indian journalist and anchor. She's the executive editor of Aaj Tak, a Hindi news channel. She is a popular host in the entire Indian news industry not just Aaj Tak.
She is famous for her reporting of the Dabang (dashing) style, even if there is Aaj Tak's Hala Bol or DO-TOOK News 24.
She looks young because her diet, exercise, and lifestyle are maintained by her.
44. Rubika Liyaquat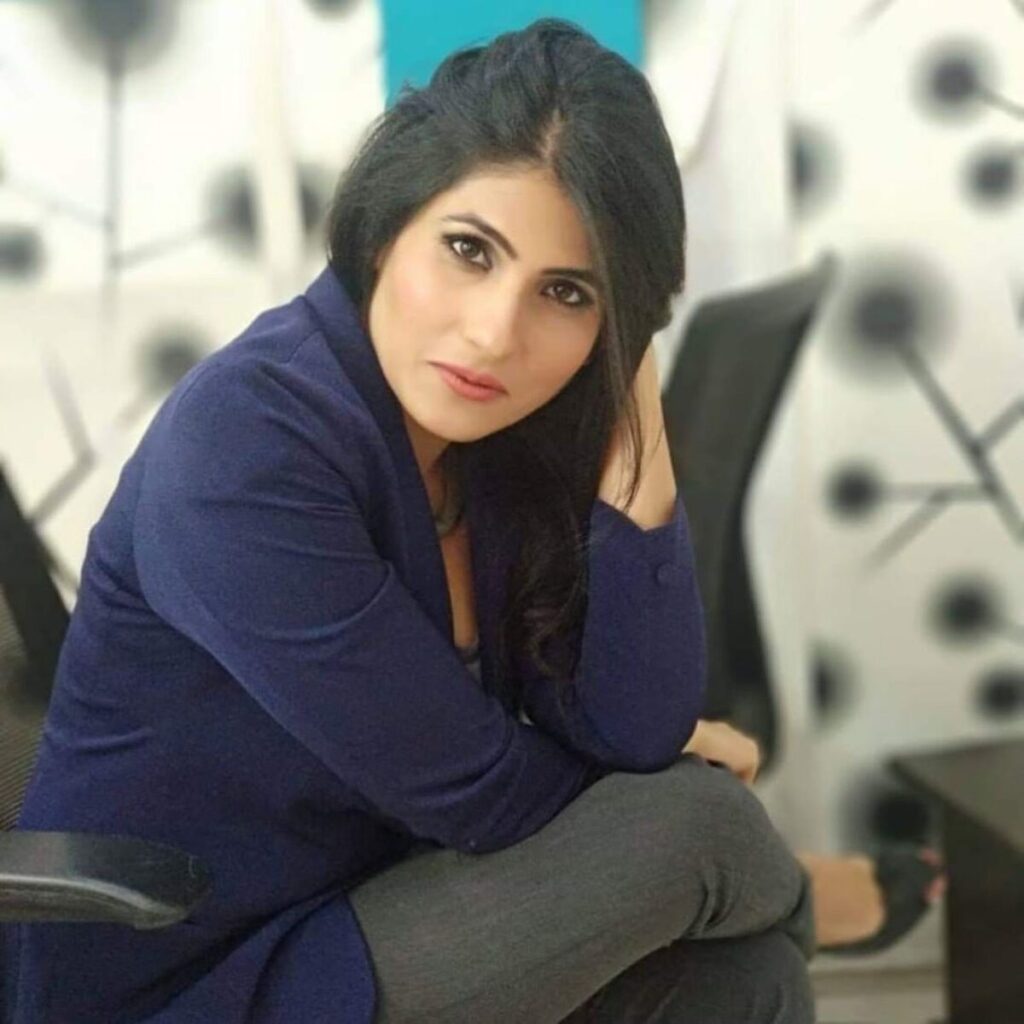 Rubika Liyaquat is an Indian Television News Anchor, Presenter, and Journalist who is well known for her fantastic journalism skills, confidence, and attractive looks.
Rubika is a new name that has become too well known among Indian audiences as one of the hot news reporters, yet who isn't afraid to step out of line.
Rubika Liyaquat was born on 18 April 1983 in Udaipur, Rajasthan, and completed her schooling at St. Gregorios Senior Secondary School in Udaipur.
She studied journalism at the University of Mumbai and had time to work for Channel 24 for three months in 2003.
She is active on social media platforms such as Twitter (@RubikaLiyaquat), where she shares her thoughts on current affairs.
Her posts often receive positive responses from her followers.
43. Shereen Bhan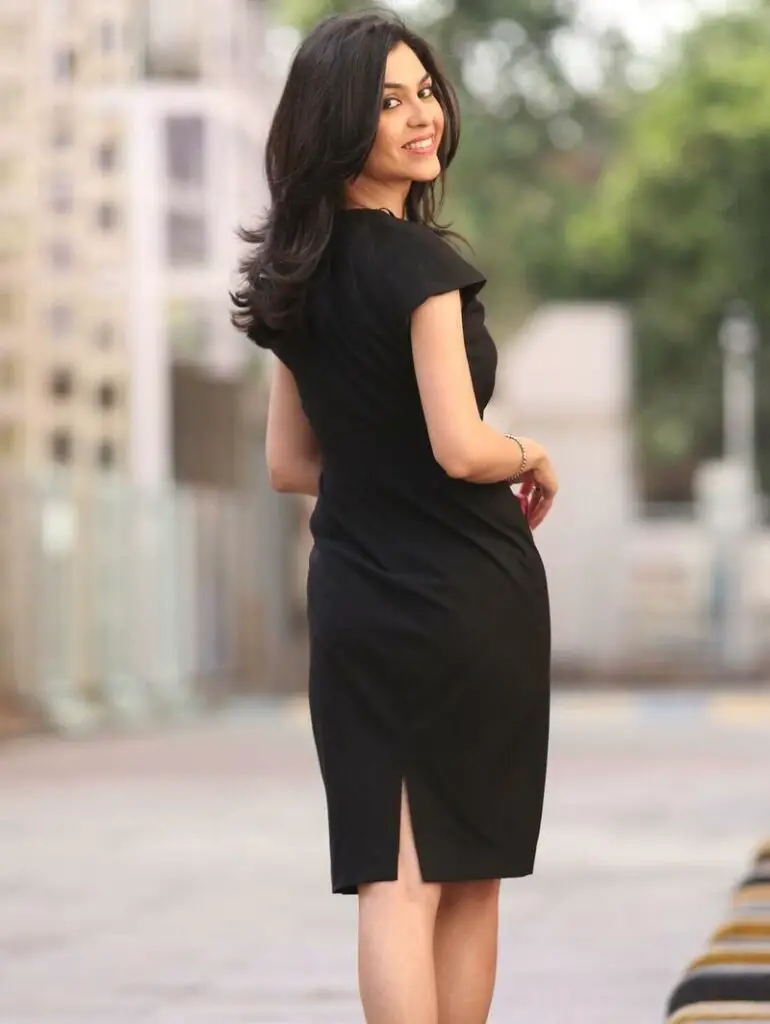 Shereen Bhan is an Indian reporter and news anchor.
She is CNBC-TV18's Managing Editor.
Shereen Bhan has 15 years of experience, including 14 years in corporate tracking, policy news, and business events in India.
She's a social CNBC face.
In shows such as 'Young Turk,' 'The Nation's Business,' 'India Business Hour,' and Turkish Power.' In the Vogue October 2008 issue, she also ranked among the 50 most beautiful women.
In 2009, she was named one of the Young Global Leaders by the World Economic Forum. Femina women's magazine included her in her September 2005 issue among the 20 Beautiful Faces of the year.
She is one of the hottest news reporters in India.
42. Archana Vijaya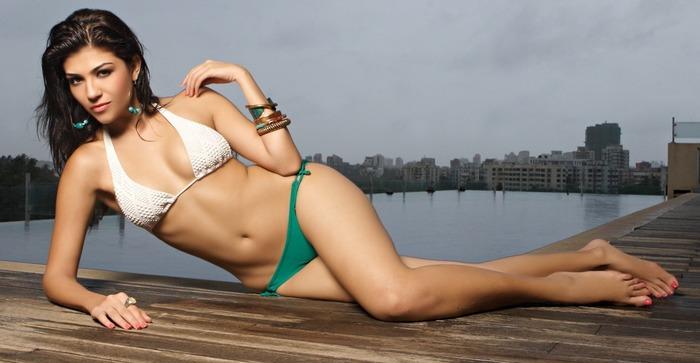 Since its inception, this beauty of Kolkata has been an integral part of the Indian Premier League Anchoring Team.
In 2004, she started as a model for the TV show "Get Gorgeous" and won the title at the time.
She also worked as VJ in Channel V in Jalak Dikhla Jaa 5. Archana also has its brand of fashion accessories, Label Kiss, and continues to update the trends.
She's one of the most outstanding TV show hosts in the country and first signed up as an anchor for Neo Sports.
The shows 'Tour Diary Extra Deck' and 'Cricket… Tadka Marke' was hosted.
In almost all the seasons of the IPL, Archana was present as long as Sony TV had its broadcasts rights.
41. Sonia Shenoy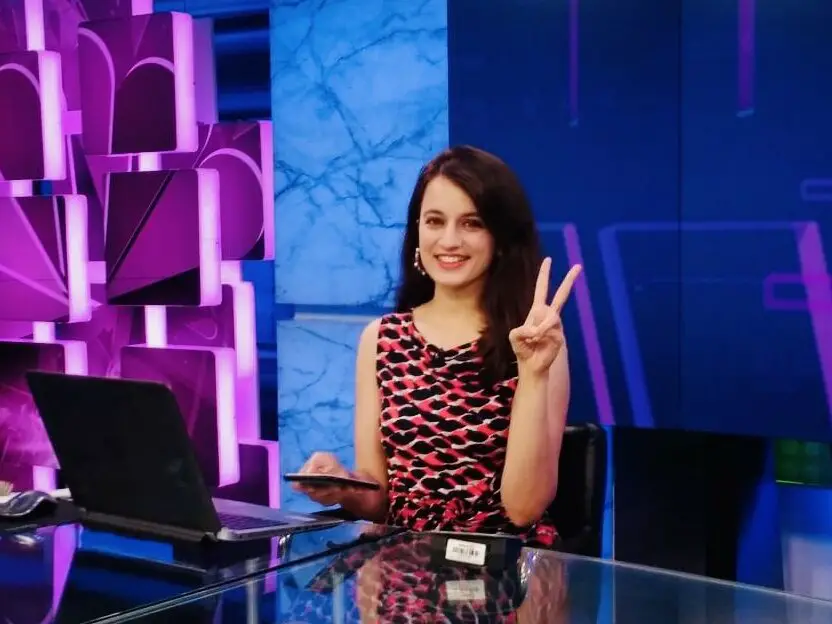 The beautiful CNBC TV 18 anchor is Sonia Shenoy. She is renowned for her gorgeous looks and killer smile.
During the mid-and after-market hours, she discusses the market and financial news with experts (11:00 am and/or at 16:00, to be precise).
There is a large group of fans waiting for her verdict. Many people look forward to hearing her talk every day.
Her brown and black hair melts thousands of young people's hearts throughout the country.
Sonia Shenoy interviews stockbrokers and other primary stock market professionals frequently.
On Diwali day, during Muhurat Trading 2010, she became even more popular when presented the best fireworks in a sleeveless saree.
Sometimes heart melting is a more sleepless phenomenon than the actual market meltdown ;).
40. Gabby Logan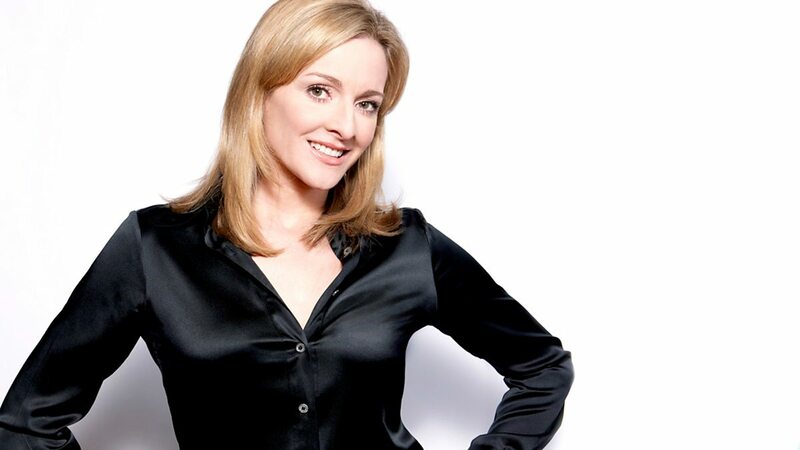 Gabby Logan is a British presenter and a former rhythmic international gymnast, best known for her role with BBC Sport and ITV. Between 2009 and 2013, Logan hosted BBC Sports Final Score.
Besides, the BBC has presented many live sports events, including a revived Superstar episode in December 2012 and the London Marathon in 2015.
Gabby has hosted sports Personality of the Year for the BBC since 2013, and in 2015, she presented the second series of The Edge.
On 19 July 2001, Logan married Kenny Logan, a former Scotland international rugby athlete.
In Kew, southwest London, a couple lives.
Logan has twins, a son Reuben and a daughter Lois, after receiving IVF treatment on 28 July 2005.
39. Angela Scanlon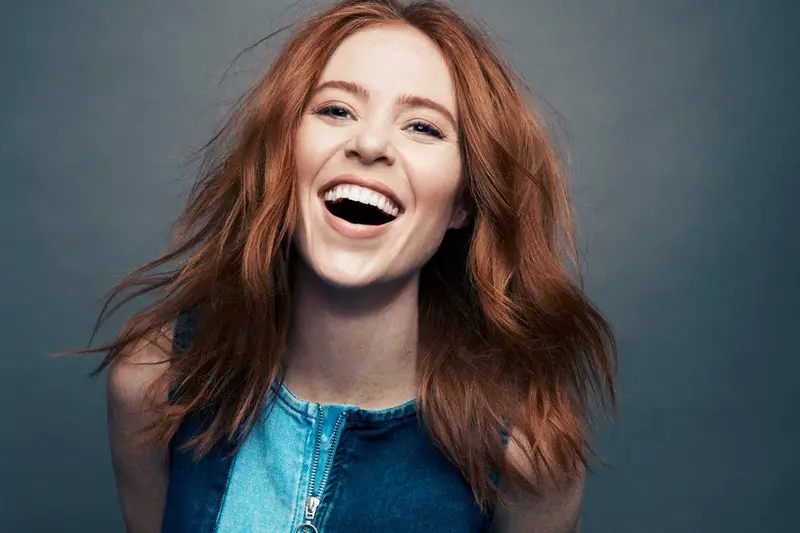 Angela Marie Scanlon is an Irish TV and RTÉ and BBC broadcaster. She first broadcast on Irish TV with several programs on RTÉ, including Oi Ginger! 2013.
Before her movement into television, Scanlon worked as a stylist and journalist.
The sexy reporter has written for Sunday Times Style magazine, Tatler, Grazia, Company, and U Magazine.
Her work has appeared in magazines such as Vogue, Elle Japan, Sunday Times Style, Company, and TWIN.
38. Emma Willis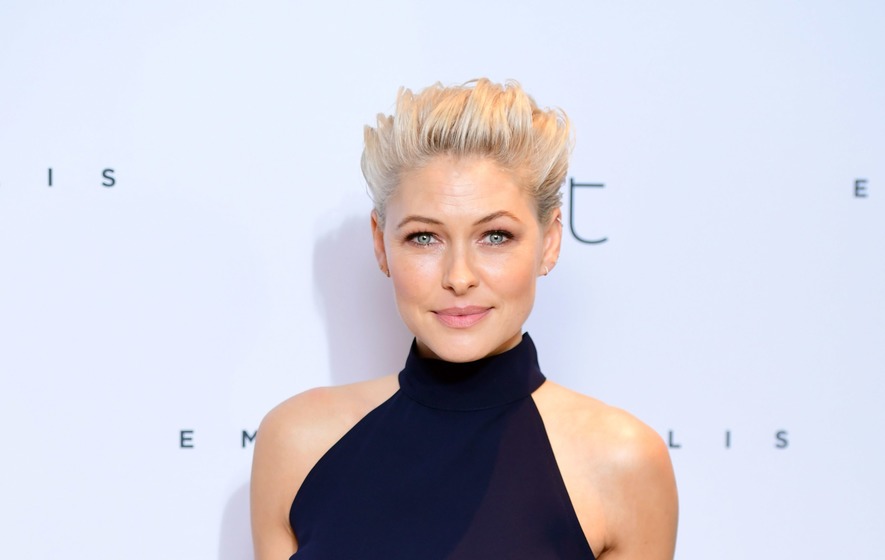 Emma Willis is an English former model and television presenter.
The audience knew for her work with Channel 5, BBC, ITV, and Heart FM, as well as presenting Big Brother and Celebrity Big Brother (2013–2018), Big Brother's Bit on the Side (2011–2015), The Voice UK (2014-present), and The Circle (2019-2021).
TV fans are fascinated by Emma's incredible choices in fashion and beauty when she posts dazzling photos of her on her Insta account daily.
A couple of fabulous Eylure eyelashes enhanced her beautiful almond-shaped eyes.
The TV presenter has quickly become an icon of beauty and style, sporting a range of fabulously stylish looks that are extremely popular with her loyal Instagram followers.
She has an exclusive edition of high-street superstore NEXT items, but she also enjoys wearing luxury designer labels, especially in her professional wardrobe, Victoria Beckham, Stella McCartney, and MSGM.
37. Natasha Kaplinsky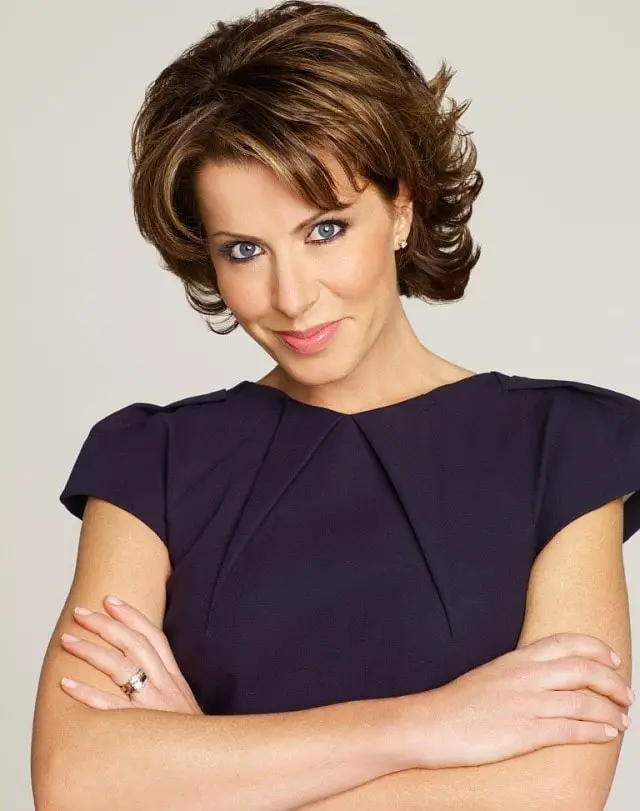 Natasha Margaret Kaplinsky is an English newspaper reader, TV news presenter, and journalist.
She is most known as a Sky News, BBC News, Channel 5, and ITV News studio anchor.
Kaplinsky was born in Brighton but lived in Kenya early on, claiming to be fluent in Swahili.
NATASHA Kaplinsky is a respected broadcaster that has led some of Britain's leading news organizations.
36. Susanna Reid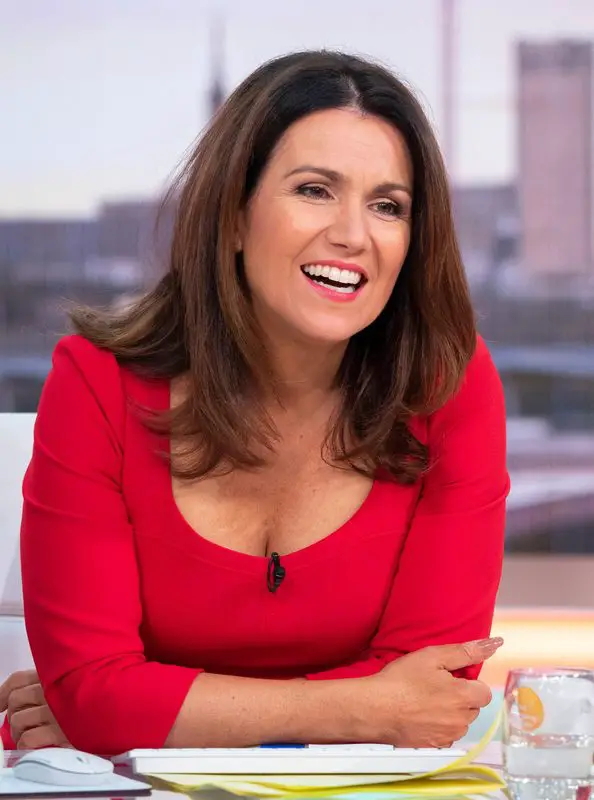 The English presenter and journalist are Susanna Victoria Reid. Reid, along with Bill Turnbull and Charlie Stayt, co-presented BBC Breakfast from 2003 to 2014. Since 2014, she has co-anchored the program Good Morning Britain together with Piers Morgan and Ben Shephard.
PIERS Morgan asked his co-host, Susanna Reid, to take a saucy naked snap in to celebrate her 50th birthday.
35. Kiki Mordi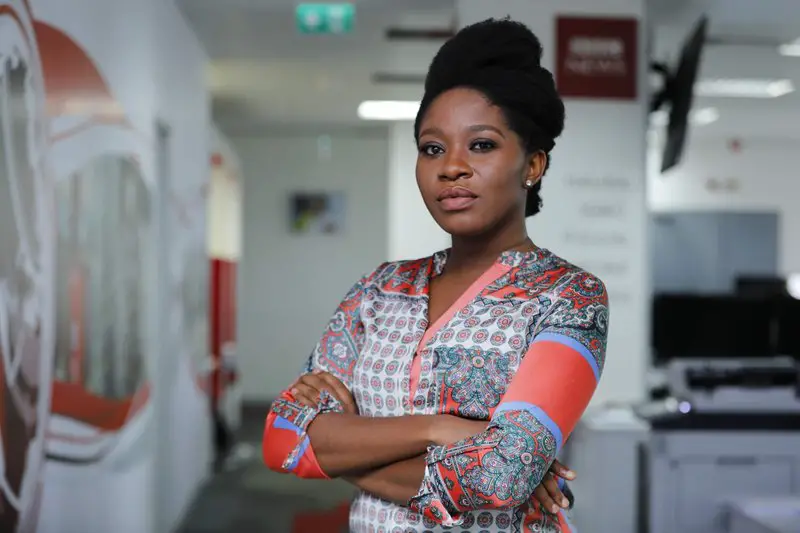 Nigerian journalist Kiki Mordi is a media personality, filmmaker, writer, and journalist. She is a reporter for the BBC Africa Eye and head of WFM 91.7.
34. Gigi Stone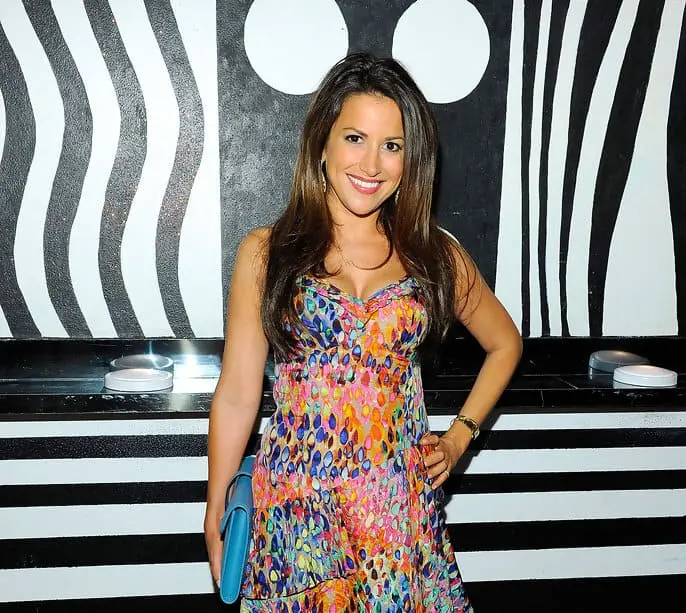 Gigi Stone is an American television journalist and anchor. She has worked for CBS News, ABC News, NBC News, and Bloomberg Television as an anchor, host, producer, and reporter.
Stone has also worked as an anchor and correspondent for ABC News' "Good Morning America," "World News," and "Nightline," as well as anchoring news shows on WPIX-TV and NY1 News and hosting nationally syndicated lifestyle and entertainment series. Stone moderates panels for WIE (Women, Inspiration, and Enterprise) and PowerwomenTV because she is interested in women in business.
She is a co-producer and on-air host of "Hiring America," the first national television series dedicated to assisting war veterans in finding work.
On MTV's Guy Code, complex.com, and rantlifestyle.com, Stone is named one of "The 10 Hottest News Anchors."
33. Zain Asher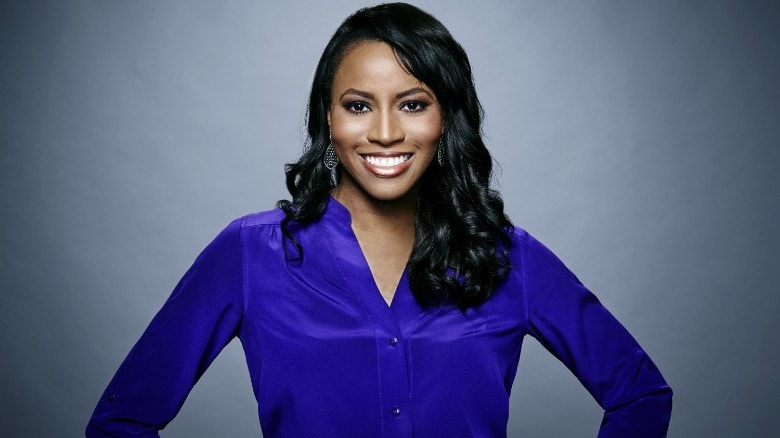 Zain Ejiofor Asher is a British Nigerian news anchor based in New York City who works for CNN International.
32. Lojain Omran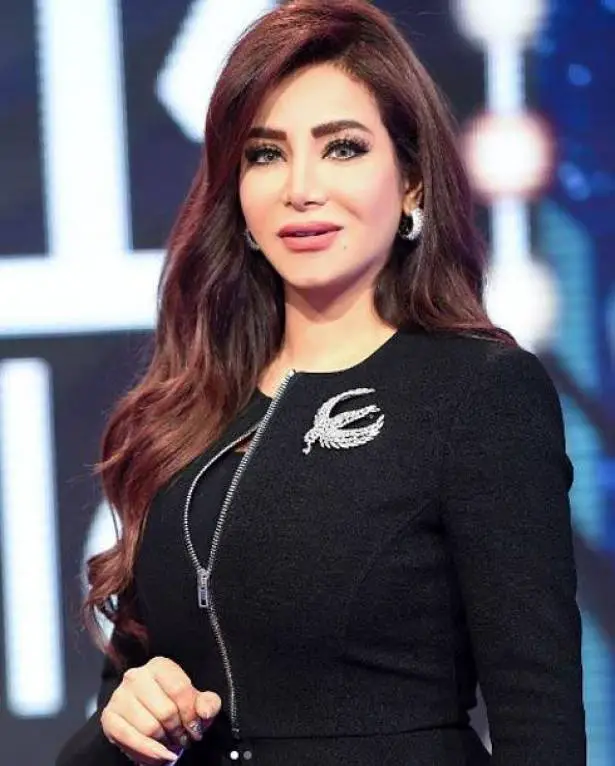 Lojain Omran is a Saudi Arabian TV Channel presenter and social media and a Bahrain-based show presenter.
She is the latest spokesperson in L'Oréal Paris in the region and will feature a range of upcoming product launches of beauty, skincare, and hair care.
31. Jeong Ji Won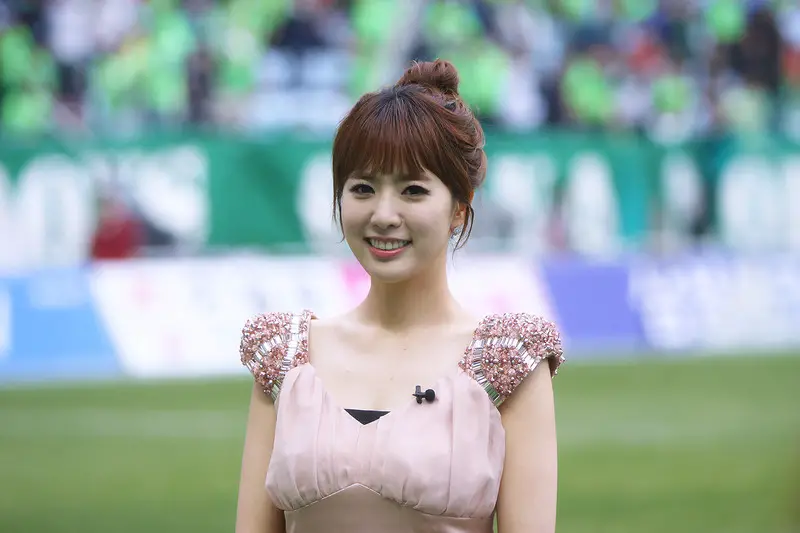 Jeong Ji Won is a South Korean reporter.
30. Liu Xin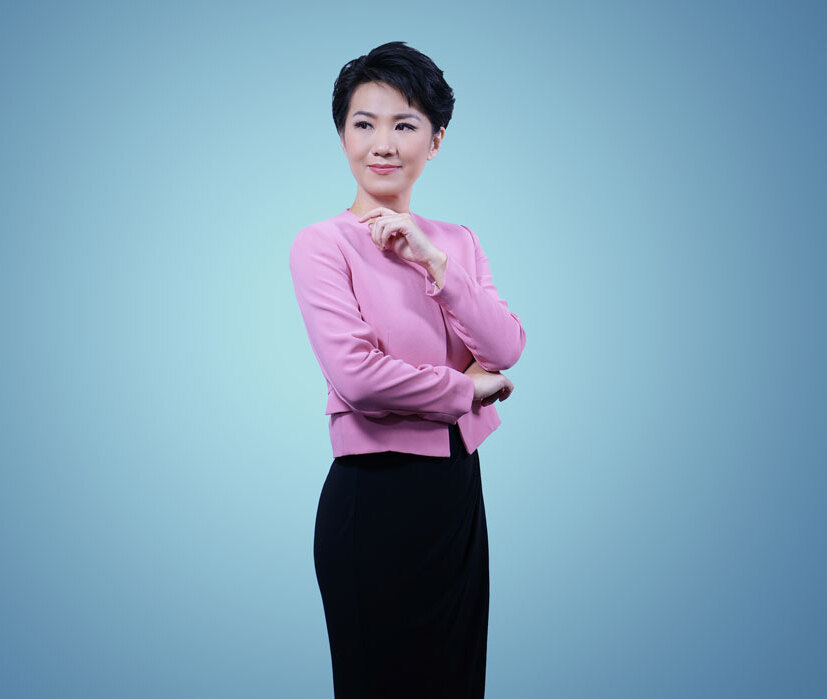 Liu Xin is a host and journalist for the Chinese government broadcaster of the English-language Chinese government-owned China Global Television Networks (CGTN).
She now hosts a weekday opinion show named The Point with Liu Xin on the state-sponsored channel.
She fluently speaks Mandarin, English, French, German, and Turkish.
Liu is married to a Turkish German citizen, and the couple has two kids.
29. Hu Weiwei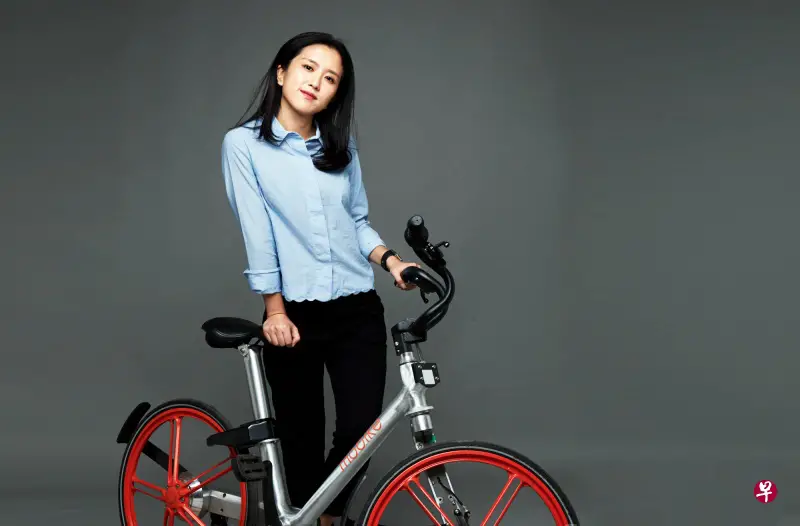 Hu Weiwei is a Chinese journalist and businesswoman. She is a co-founder of Mobike, a bicycle-sharing firm.
She was born in 1982 in Dongyang and graduated with a Bachelor of Communication from the Journalism Department of Zhejiang City College.
Hu has mainly covered tech news on the cars for the Daily Economic News (Chinese business news). Then she specialized in technology news for the Beijing News and Business Value.
28. Mirei Kiritani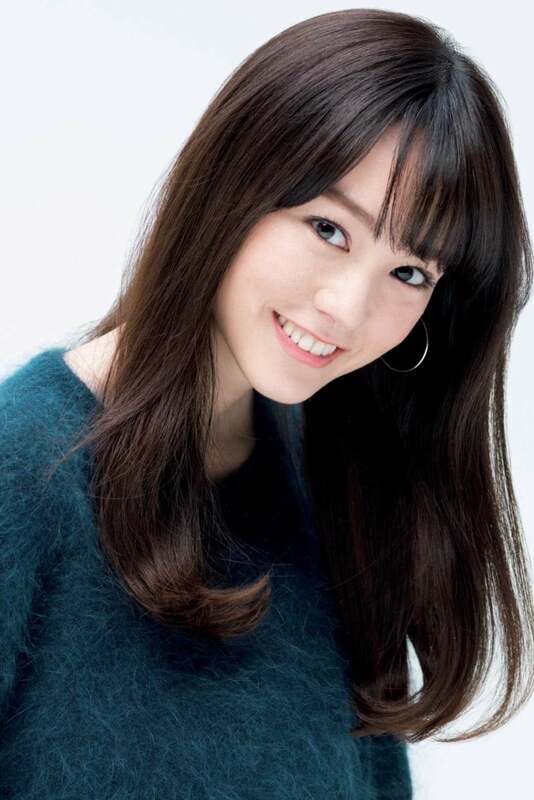 Mirei Kiritani is a Japanese actress, model, and news anchor.
27. Susan Li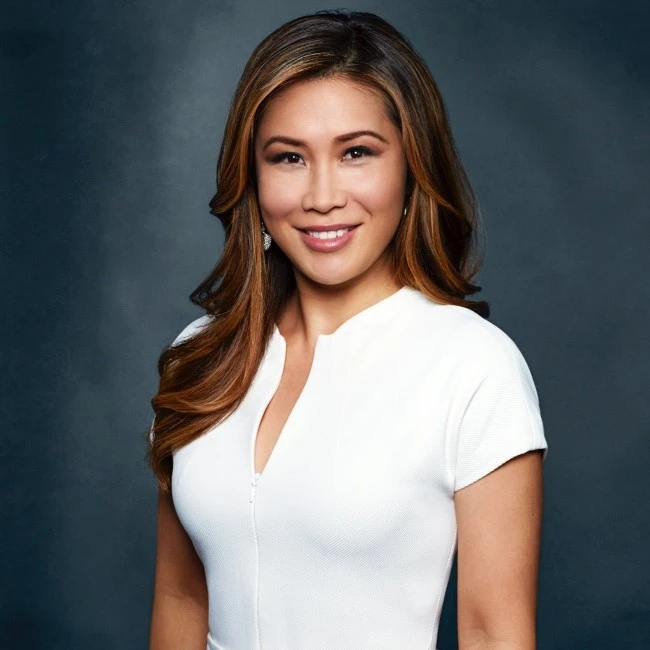 Susan Li is a TV journalist working for the American television channel Fox Business Network.
In April 2018, Li joined Fox Business as a correspondent. Li has interviewed Apple Inc.
Standing 5 feet 6 inches tall, she addresses the audience with a warm and appealing smile.
The hot news anchor looks stunning in her outfits, thanks to her hourglass-shaped figure. Her charming personality and sparkling eyes have captured numerous guys' attention.
Li wears her black hair down and keeps her outfit casual.
Susan Li has defied all expectations about female news anchors throughout the world, standing out as a beautiful, fashionable, educated, and, more lately, the sexiest news anchor.
Susan Li's sharp and engaging presentation skills and her fashionable and enticing persona have finally earned her the respect she so well deserves.
26. Mélissa Theuriau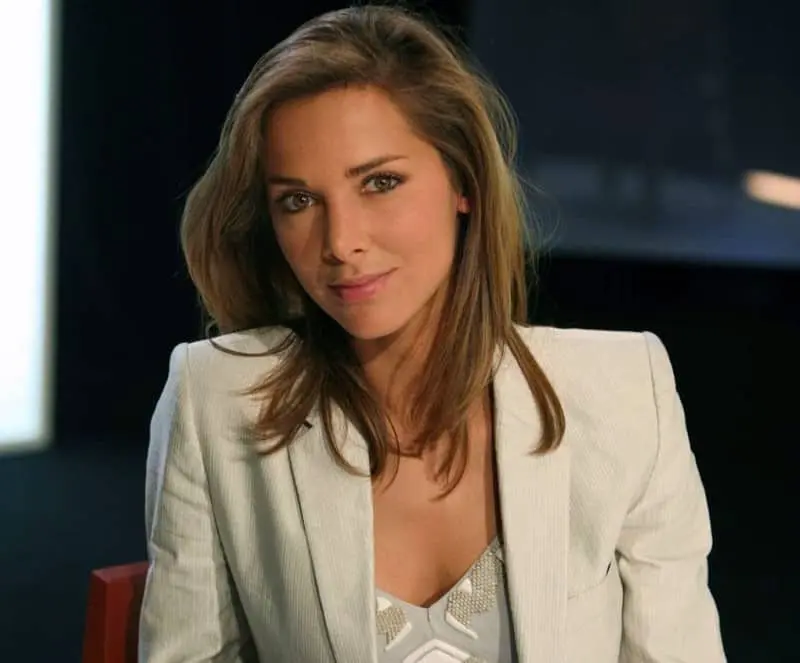 Mélissa Theuriau is an M6 news anchor and a French journalist.
Mélissa Theuriau, 44 years old, is more beautiful than ever. Silky hair, skin that is fresh and natural, elegant make-up, and stunning hairstyles
Mélissa Theuriau has a polished and beautiful style that she wears. She understands how to accentuate her face without overdoing it, as a fan of mid-length hair, nude make-up, and the doe-eyed appearance.
The journalist seems much younger than her age, thanks to her ultra-natural and luminous beauty.
25. Lara Logan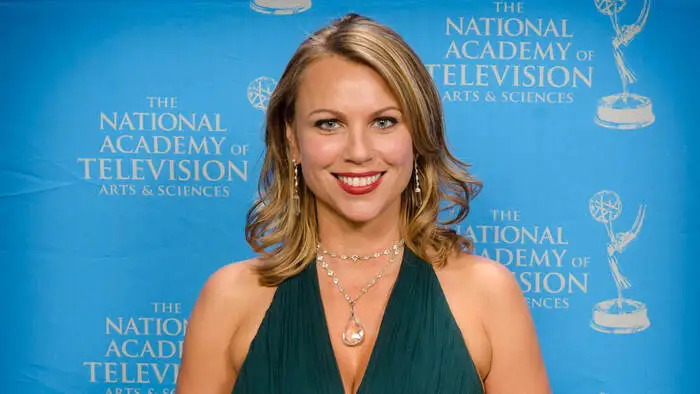 Lara Logan is a South African-born television and radio journalist and war correspondent who rose to prominence due to her reporting on the American invasion of Afghanistan in 2001.
She was hired as a correspondent for CBS News in 2002, eventually becoming Chief Foreign Affairs Correspondent.
In 2020, Logan was hired by Fox News to do a series of shows called Lara Logan has No Agenda.
However, she left the network after two years due to her controversial remarks on the COVID pandemic and denial of the 2020 election results.
Logan has become known for her honest comments and criticism of the so-called "liberal media."
24. Davina Smith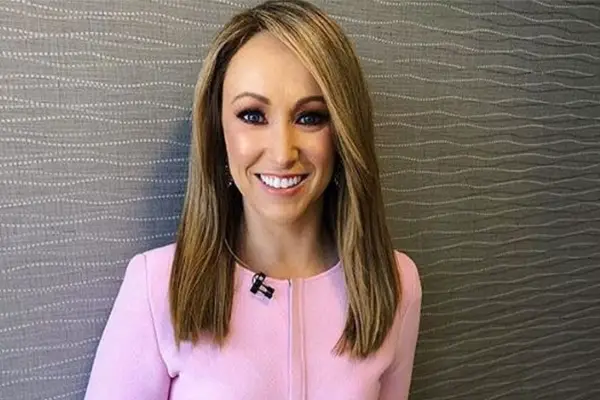 Davina Smith is an Australian news presenter and journalist, who presented Nine Morning News and Nine Afternoon News and is a news presenter for Nine Network's Today Extra.
23. Natalie Gruzlewski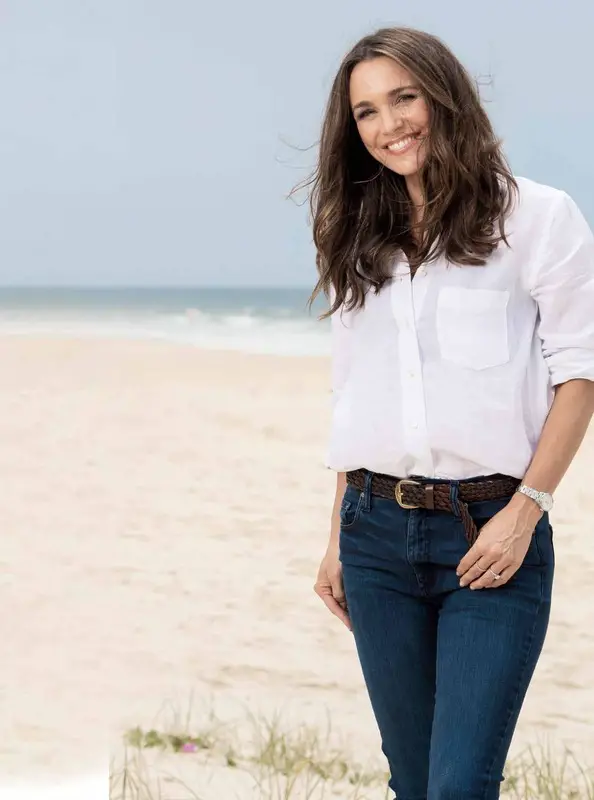 Natalie Gruzlewski is an Australian television presenter and one of the star hosts of Channel Nine's travel show Getaway.
22. Ana Luíza Guimarães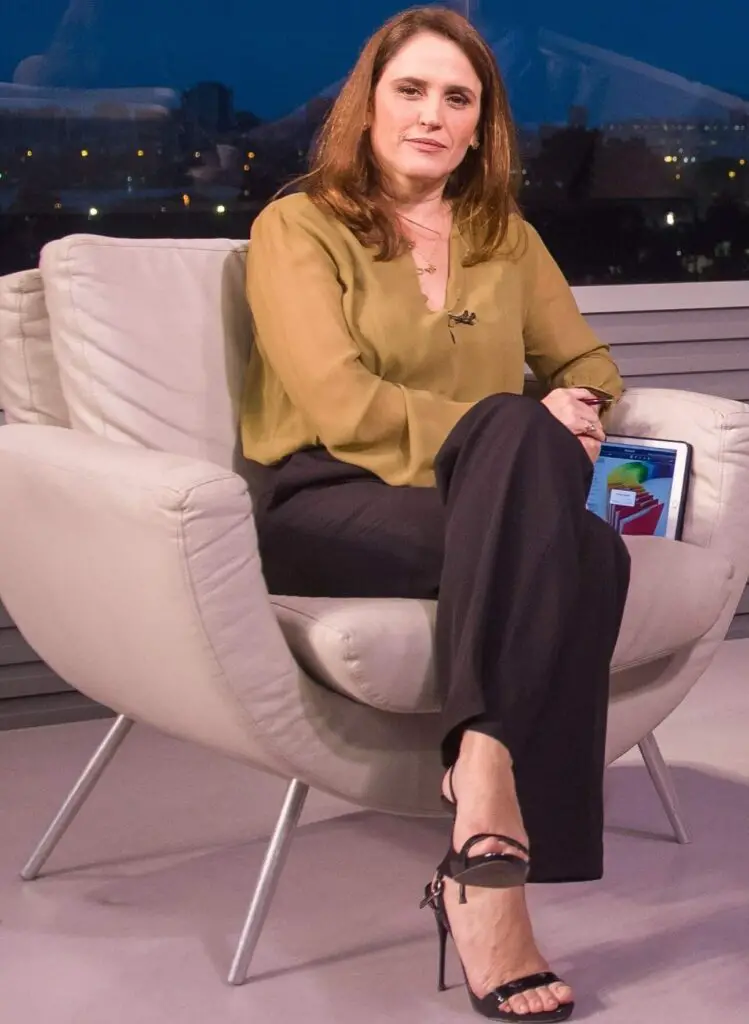 Ana Luíza Guimarães is a Brazilian television journalist and presenter. The reporter appeared on live television in 1991 in Bom Dia Rio for the first time. 
At UniverCidade in Rio, she began the communication course, considering being an advertiser. Her most prominent reports include Princess Diana's death, the arrest of Augusto Pinochet, the Chilean military, and the Boat Kiss tragedy.
21. Robin Meade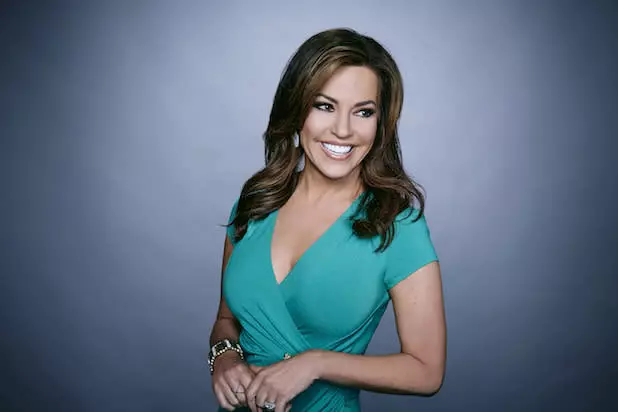 Robin Meade is an American journalist and correspondent.
Robin has received the regional Emmy Award and the Ashland University Young Alumnus Award for broadcasting achievement.
The Hottest news anchor was also a musician, releasing two national music albums in 2011 and 2013.
In 1992, she was crowned as Miss Ohio, and in 1993, she was a semi-finalist in the Miss America beauty pageant.
20. Alessandra Villegas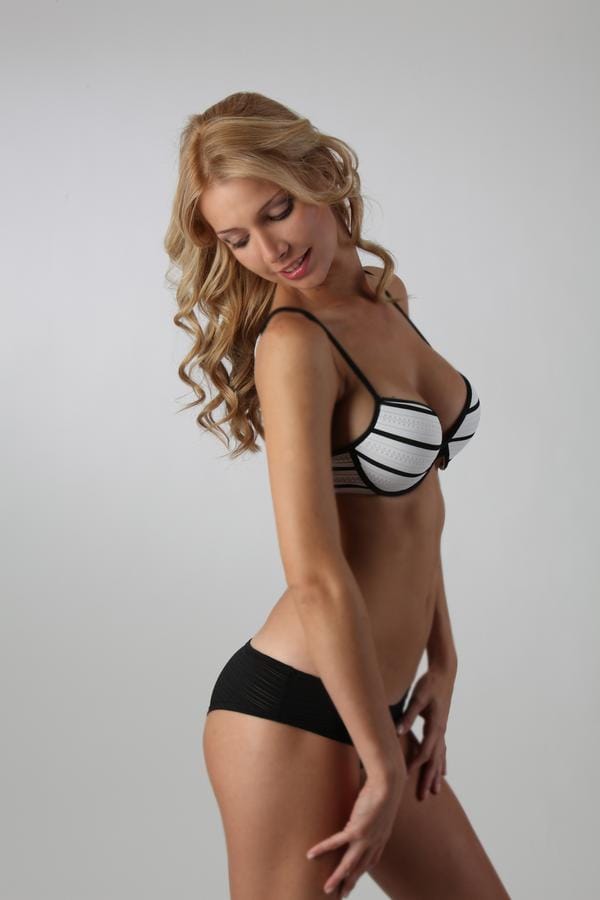 Alessandra Villegas is one of Venezuela's most popular television presenters and contestants in the Miss Venezuela pageant in 2008. Every morning Alessandra Villegas, the young and beautiful Venezuelan, co-host Un Nuevo Día. The joy, passion, and love she radiates on a small screen impregnated with the Latino hearts who always look at her. 
She's more like Venezuelan Kella Ripa the morning show TV hostess of Spanish language television.
19. Massiel Carrillo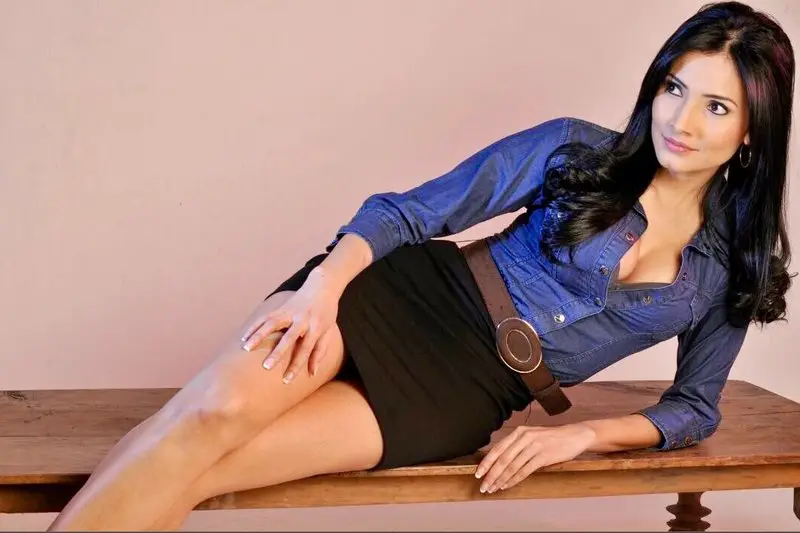 Meet Massiel Carrillo is a hot Guatemalan weather reporter who won a whopping 185,000 fans thanks to her figure-hugging outfits.
Massiel Carrillo gives Yanet Garcia a run for her money for the "sexiest weather girl" title.
Massiel certainly knows how to grab attention from her bikini shoots to her wowing in stunning ball gowns.
The talented host does not work just on the weather-presenting TV station, as she a Law and Social Sciences degree.
She works as a lawyer between her on-screen appearances and keeps her fans up to date on social media with her glamorous looks.
Massiel is following in the footsteps of Yanet Garcia, as both were models before landing a job on the as broadcasters
She shows the weather on Televisa Monterry, a Mexican TV channel, and has been loved by viewers for her figure-hugging outfits.
18. Mirella Grisales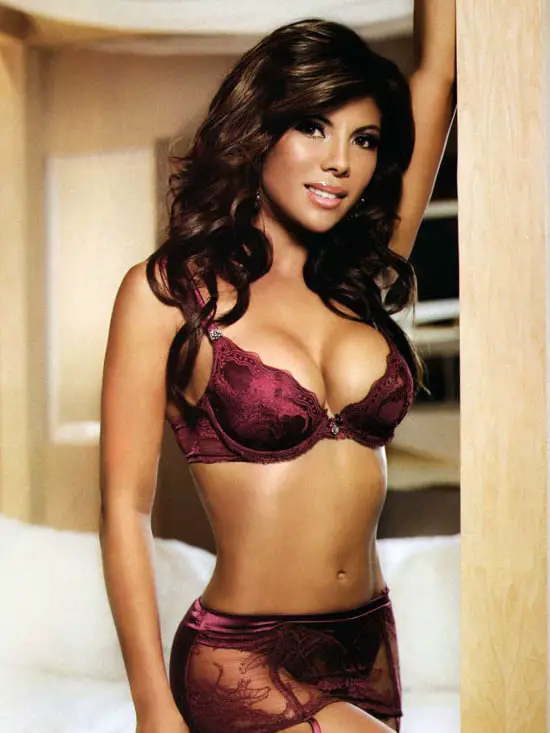 Erin Andrews may compete for the world's most beautiful sports person. And it's from the border to the south, Meet Grisales Mirella. She's a model, television host, and actress. 
Mirella Grisales one of Instagram's most popular female soccer figures. Don't worry about the language barrier. Her charisma, features, and hotness are universal. Multi-time Balon d'Or winner, Cristiano Ronaldo are some of her ex-boyfriends.
As if it was not enough to be one of the best soccer players in the world, he has dated one of the most beautiful Colombian women.
17. Yanet Garcia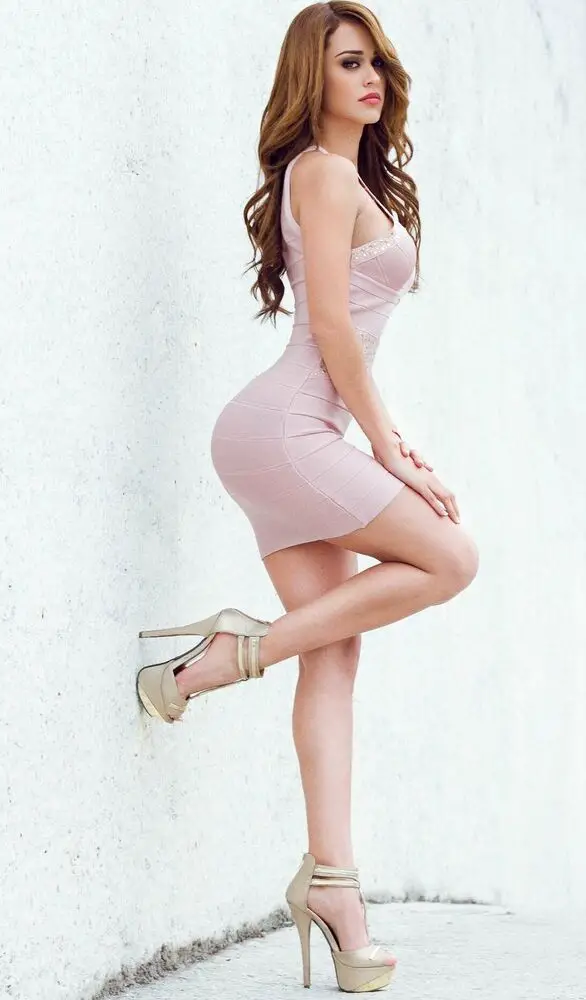 Thanks to her daily post on Las Noticias Televisa Monterrey, the Instagram senses everyone took a sudden 'long' interest in the weather patterns.
The climate in Mexico is obsessed with hotness, a big thanks to Yanet García, everything is possible.
She was named "The Hottest Weather Girl on the planet" and we must agree.
García has over 1.5 million followers on Instagram who always like her sexy Bikini photographs and comment on them.
This girl doesn't fear showing her curves and we don't blame her, after all, it obvious.
We couldn't help but realize that her body is too hot to handle and she got numerous photos of a bikini to prove it.
A warning perhaps, She is going to give you some real body envy.
The 26-year-old shares her workout videos and even shares hints on how to get her back right.
She's recently performed in the singer PeeWee's Music Video "Con Tus Besos" and has been featured in Mexican men's magazine H. Fans are freaked through a scene of her dancing sensually while holding a selfie stick in a bra and panty.
Garcia has dropped another 'informative' workout video to motivate her fans 'to work out' under global coronavirus lockdown.
She had a message for her huge fanbase a caption saying: "When there's a will, there are no excuses."
16. Diletta Leotta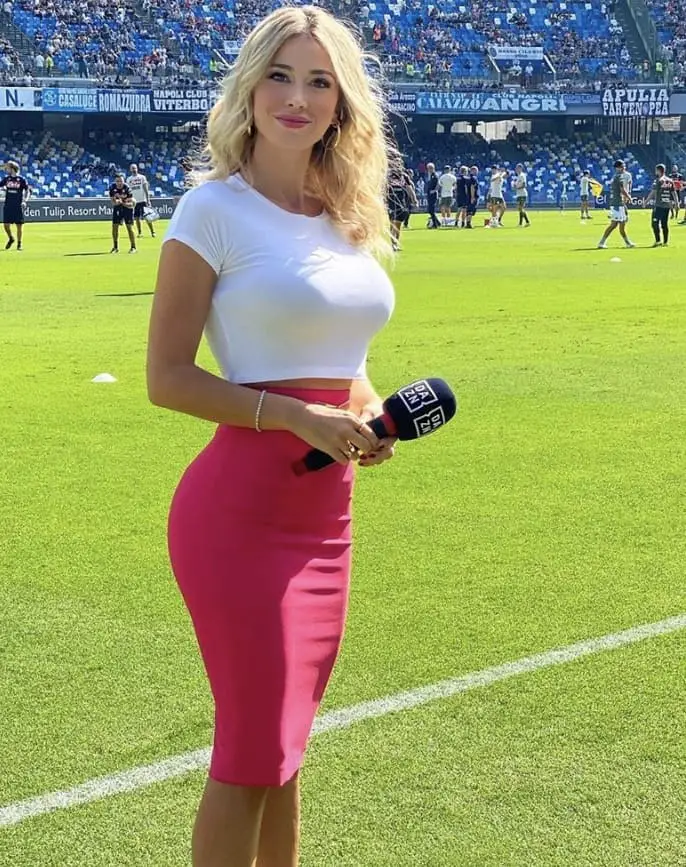 Diletta Leotta is 28 years of age now. She started working on Italian TV in 2010.
At the age of 15, she took part in the Miss Muretto 2006 beauty contest, and three years later she appears at the 2009 Miss Italy but was eliminated in the preselections.
At the age of 19, she led the 11th Festival of the newly released Sicilian song on the Antenna Sicilia and the entertainment program in 2010 together with the Salvo La Rosa.
Diletta started running soccer programs in 2016. Spectators and soccer players have said that it is much more interesting to watch shows with their participation.
Diletta took part in the Italian Beauty pageant before her television career. She now takes part as a host in competitions for beauty.
She also plays actively in music videos. Her sexy poses are also inflaming Instagram (which can also be seen by scrolling through the item), and the number of her fans is rising daily as far as the eye can see.
You will not argue with that if you look at her appearance and figure.
I believe she is one of the world's sexiest news women.
15. Julie Banderas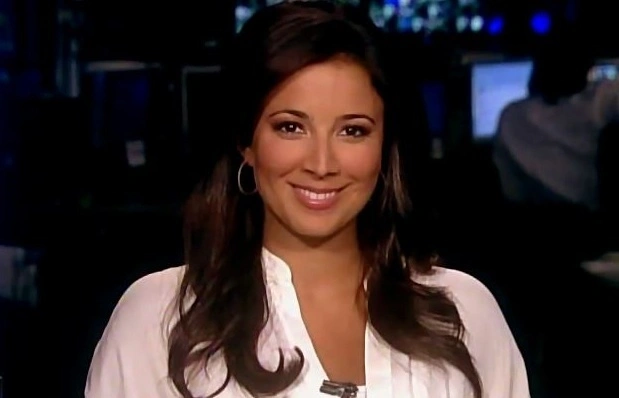 Julie Banderas is an American television news anchor for the Fox News Channel.
Julie Banderas has covered various essential stories in her career, including Hurricane Dennis, the disappearance of US student Natalee Holloway, and Terri Schiavo's court case.
For her coverage of the Republican National Convention in 2004, she received the Outstanding Single Newscast Emmy Award.
14. Judith Rakers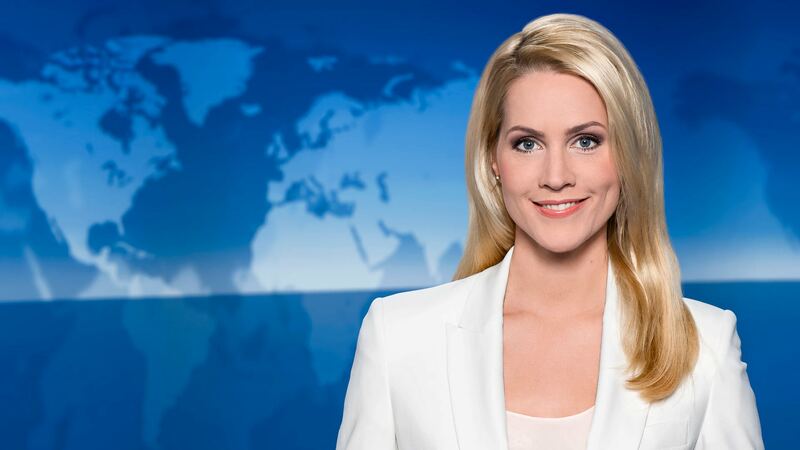 Judith Rakers is a German TV and journalist. A journalist and a TV host, this gorgeous German lady had studied journalism, German philosophy, and modern history.
She presents and reads the news on many popular German television channels.
13. Ana Cobos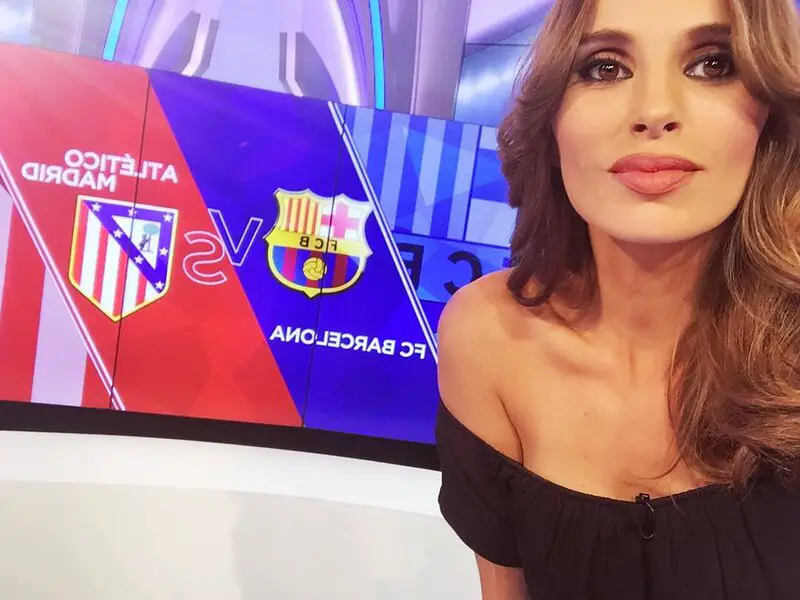 Spanish SportsCaster Ana Cobos (Anita Cobos) is a famous television personality. Her work in the Bein Sports Network is well known. Her famous work in "The Express" gave her outstanding popularity as a thoughtful journalist to supplement her beauty.
Since 2013 Cobos has been involved in the show and rule on specific previews and post-game coverage for the matches. She had experience on sports channels like Marca TV, TVE, and Castilla-La Mancha before joining the Bein Network.
12. Isabelle Ithurburu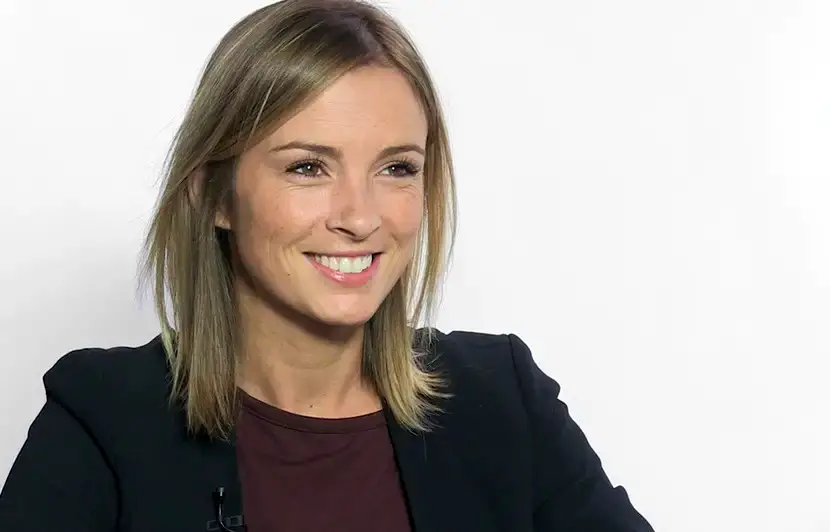 On 24 February 1983, the French sportscaster was born in France. The main commentary on Italian rugby was made in sports journalism and television presenters. +In 2009, after Infospor hired her she gained popularity hosting shows such as Sports Dimanche, L'Édition du Soir and La Matinale Sports.
She is married to Argentinian rugby player turned rugby coach, Gonzalo Quesada.
11. Adela Úcar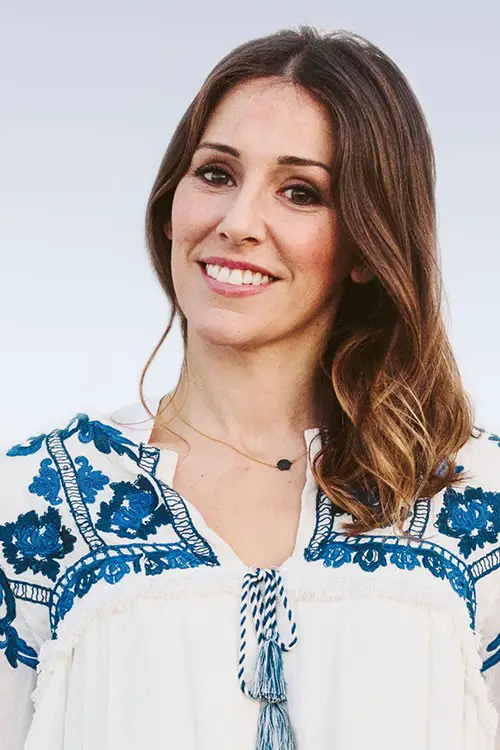 Adela Úcar Innerarity is a Spanish journalist, host, and producer. Adela was chosen to enter a young documentary filmmaker's Discovery Channel competition called Reel Race.
With five other competitors competing, she has made six mini-documentaries in five weeks, traveling in the Philippines, Australia, New Zealand, Macao, and Papua, working entirely on her own, on an extremely close budget, and a deadline of equal tightness.
She won the contest, and for two months she worked in Singapore for Discovery Networks Asia.
Since then, she has worked with both British and Spanish teams as a producer in history, travel, and social documentary.
Adela visited most of Europe, North Africa, Tanzania, Costa Rica, Cuba, Mexico, and Argentina many times.
She has also surfed on the East Coast of Australia, Fiji, and Brazil for 3 months.
10. Anna Kasterova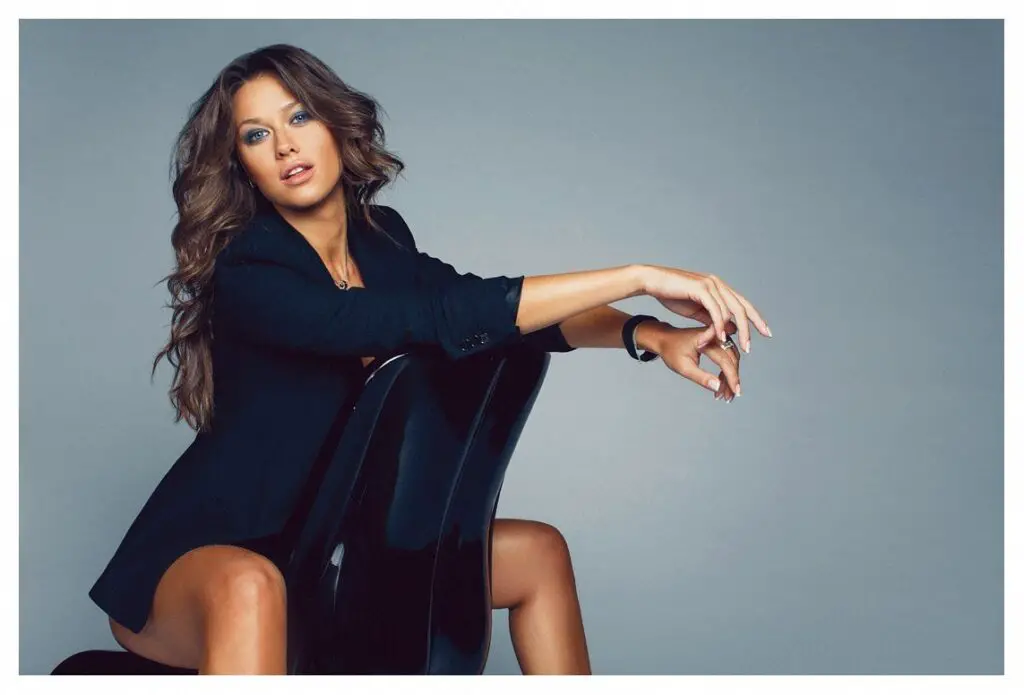 Anna Kasterova has grown from the unknown to be the leading media figure for Moscow, a Russian journalist and TV presenter.
Anya thinks that anybody's beauty depends on their mood thats why she always tries to maintain a positive mood.
She had suggestions for explicit photography from men's magazines, such as Maxim.
She was also asked to take a pose for "Pro Sports" magazine, which is quite unusual for her.
Kasterova rejects such proposals because, among the fans who look at Anna, there are plenty of 13-14-year-old girls.
And she does not want these girls to give an excuse to believe that they can achieve success and career development through undressing.
Kasterova sticks to a sporty, discreet clothing style in everyday life. Preferred makeup — the natural shade of lips and "smokey eyes."
9. Oksana Fedorova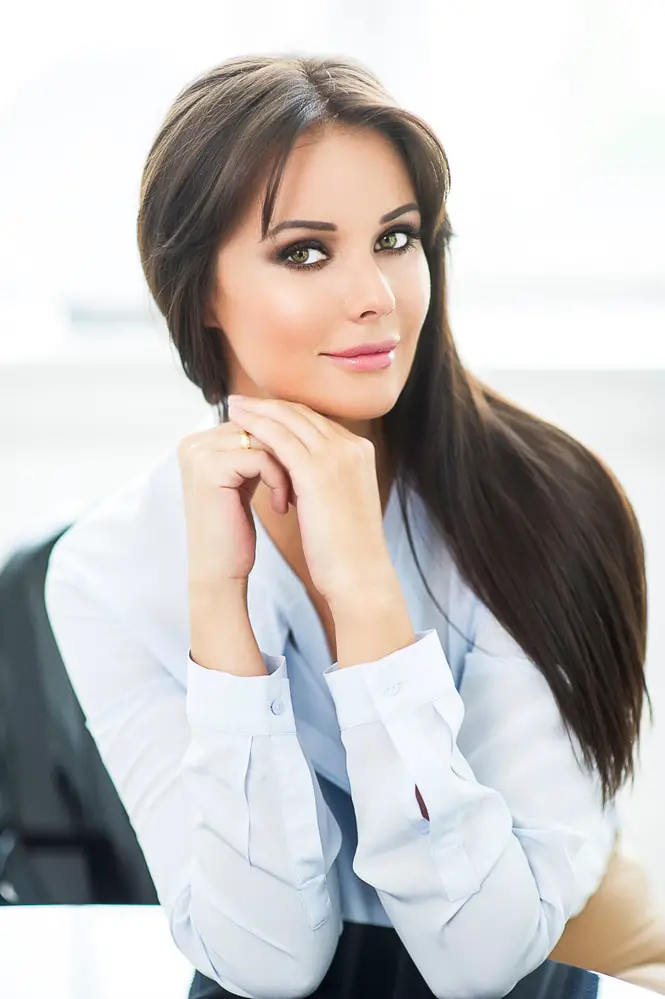 Oxana Fedorova is a Russian fashion designer, presenter, vocalist, performer, model, and former beauty pageant.
The hot reporter is a former police officer, apart from her career in the entertainment industry.
She started her career as a model in the entertainment industry before achieving titles like 1999 Miss Saint Petersburg and 2001 Miss Russia.
She went on to win Miss Universe in 2002 and became Miss Universe's first Russian entry.
She began her career on TV after her reign and hosted shows like Good Night, Little Ones! And Boyard: Russia.
In 2007, she was selected as UNICEF Goodwill Ambassador for many projects and took part in several charitable projects.
Although she has been dethroned from beauty contests, she has been named the most beautiful Miss Universe of all time in 2011 by the Global Beauties pageantry and in 2012, the most beautiful woman in the country, by the All-Russian Center for the Study of Public Opinion.
8. Brooke Baldwin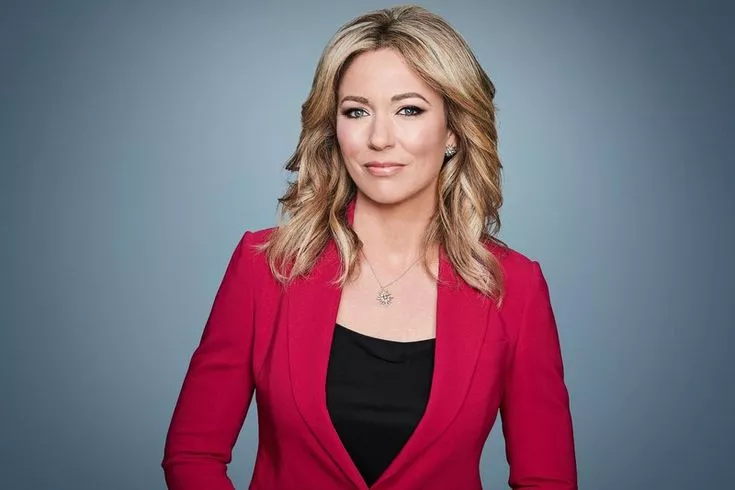 Brooke Baldwin worked at CNN from 2008 until 2021 as a journalist, television personality, and author.
She was a talented athlete as a teenager when girls were expected to be preoccupied with being attractive to boys.
She began her career as a television journalist by working as a reporter for small news stations.
Still, she always had one goal: to get on CNN, which she eventually achieved.
7. Tina Kandelaki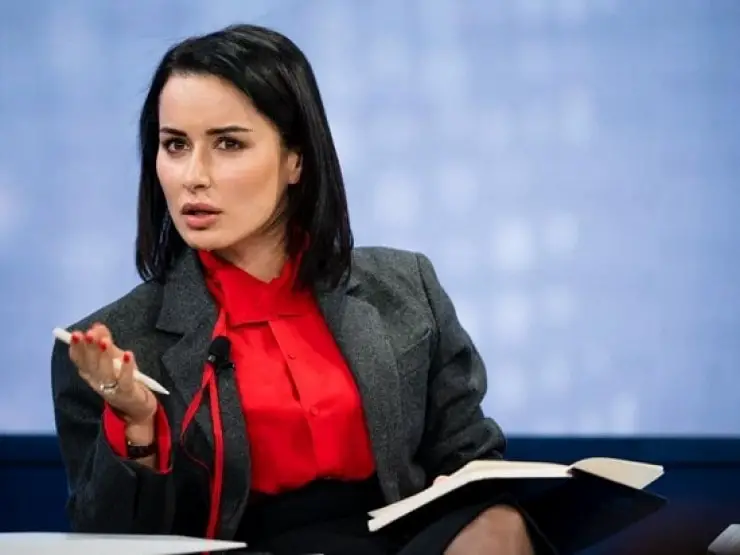 Tina Kandelaki is a Russian journalist, television presenter, producer, and co-owner of the Apostol company.
She is well known for her work in radio and television in Moscow, including M-radio, RDV, Silver Rain Radio, 2×2, Biz-TV, and Muz-TV. She is one of the most powerful women in Russia and one of the opponents of Vladimir Putin.
Kandelaki has also appeared as an actress and producer in films such as Interceptor (2009), Restoran po ponyatiyam: Bednyy oligarkh (2022), and YARKO v kino. Vypusk # 1 (2022).
In addition to her work in media and entertainment, Kandelaki is a philanthropist who supports various charities and social causes.
6. Valeriya Gavrilovskaya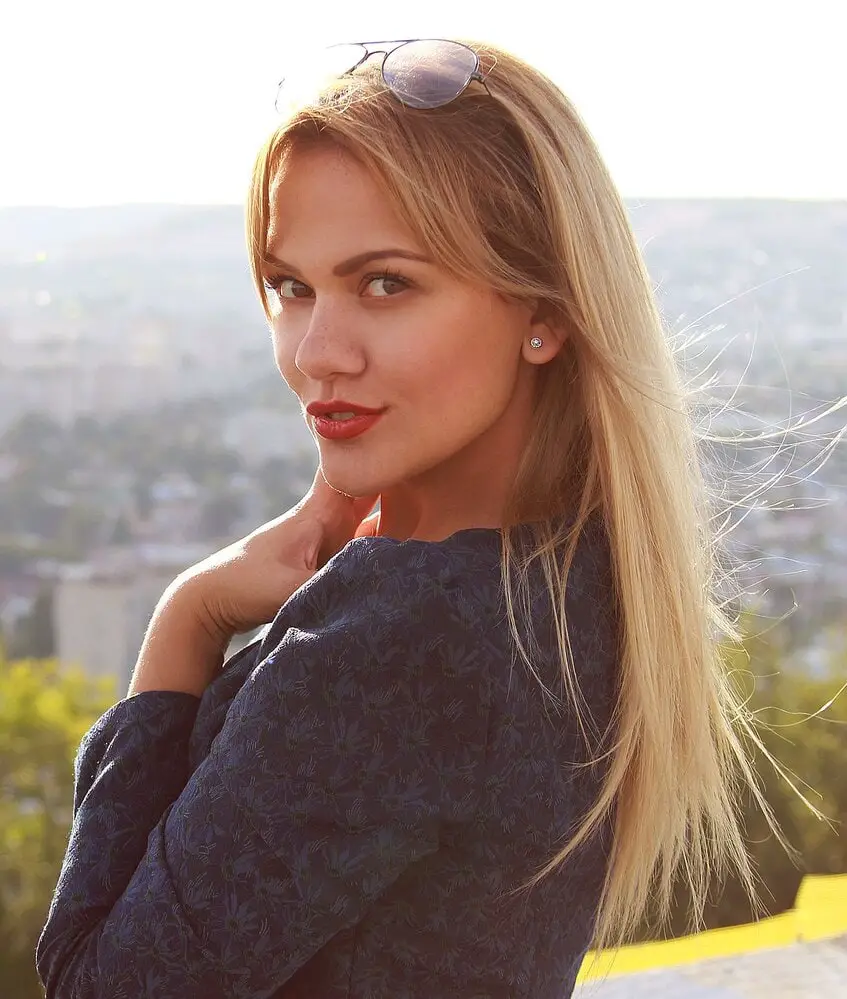 We've seen some very sexy TV anchors, from conservative Tomi Lahren to Mexico's warmest weather girl — Yanet Garcia.
However, our new favorite is the Russian international news network Valeria Gavrilovskaya of NTV.
If you're unsatisfied and want to see Valeria's more, watch her Maxim shoot in the video behind the scenes. The intro is in Russian, but Valeria's beauty transcends all barriers in the language.
5. Erin Burnett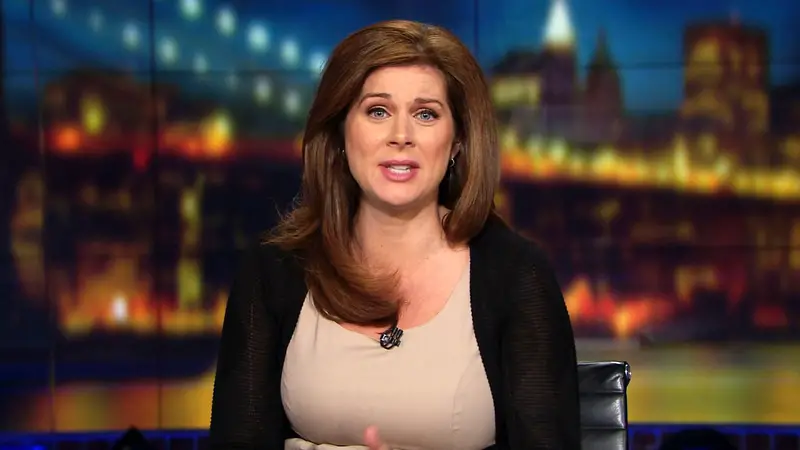 Erin Burnett is a prominent CNN host and current host of Erin OutFront, now the host of her Show. Before joining CNN, Burnett worked for CNBC and appeared today at NBC's meeting the press.
She also served as Donald Trump's advisor in the Celebrity Apprentice and appeared in Morning Joe, and NBC Nightly News.
Burnett was born and raised at Mardela Springs, Maryland, and graduated from Williams College in Massachusetts with a B.A. in Political Economics.
Burnett also played lacrosse and field hockey during his studies at Williams College.
Burnett worked for Goldman Sachs as a financial analyst before turning to journalism on mergers, acquisitions, and corporate finance.
She has also worked as Vice-President at Citigroup and has been a Bloomberg TV stock editor and anchor.
Following more than five years with CNBC, Burnett has been with CNN since October 3, 2011.
4. Jenna Lee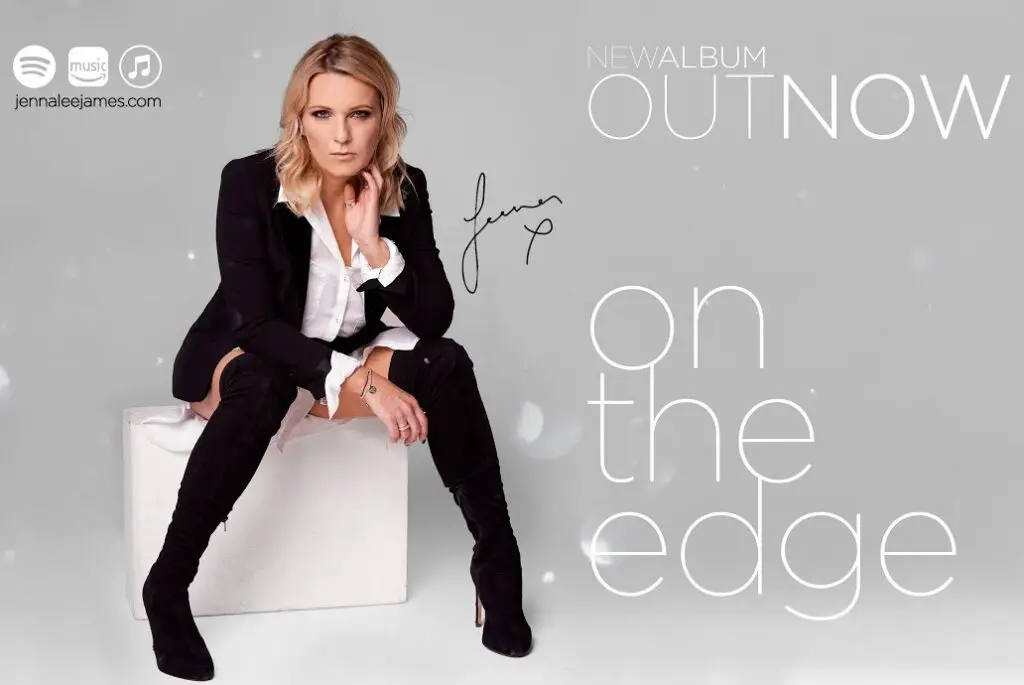 Jenna Lee, a former Fox News Channel anchor where she co-hosted Happening Now with Jon Scott.
Lee had co-anchored with Connell McShane Fox Business Morning Early Morning Business News Program.
She was born to the former National Football League quarterback, Bob Lee, and his wife Janice in San Francisco.
Her sibling, Zac Lee, was also a quarterback professional.
Lee attended a college in Santa Barbara, California University, playing UC Santa Barbara Gauchos softball college in 1999.
Later she attended the Columbia Graduate School of Journalism and finished her Master's degree in 2005.
3. Richelle Carey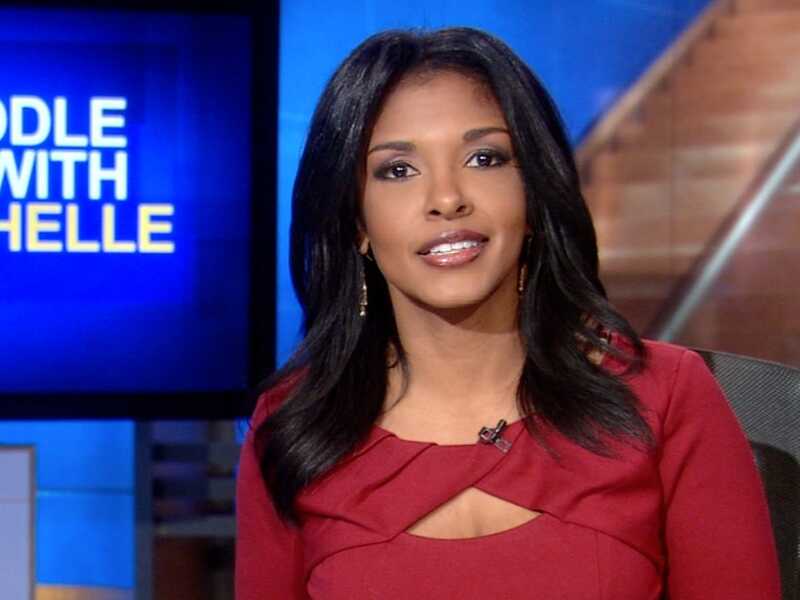 Richelle Carey is an American broadcast journalist and is an anchor of Al Jazeera English and was formerly Al Jazeera America's anchor.
Carey previously served as HLN news anchor and Prime News reporter from May 2006 to June 2013; she joined HLN in KMOV TV St. Louis, Missouri. She was also an HLN reporter. Carey was one of Al Jazeera's first four anchors.
2. Megyn Kelly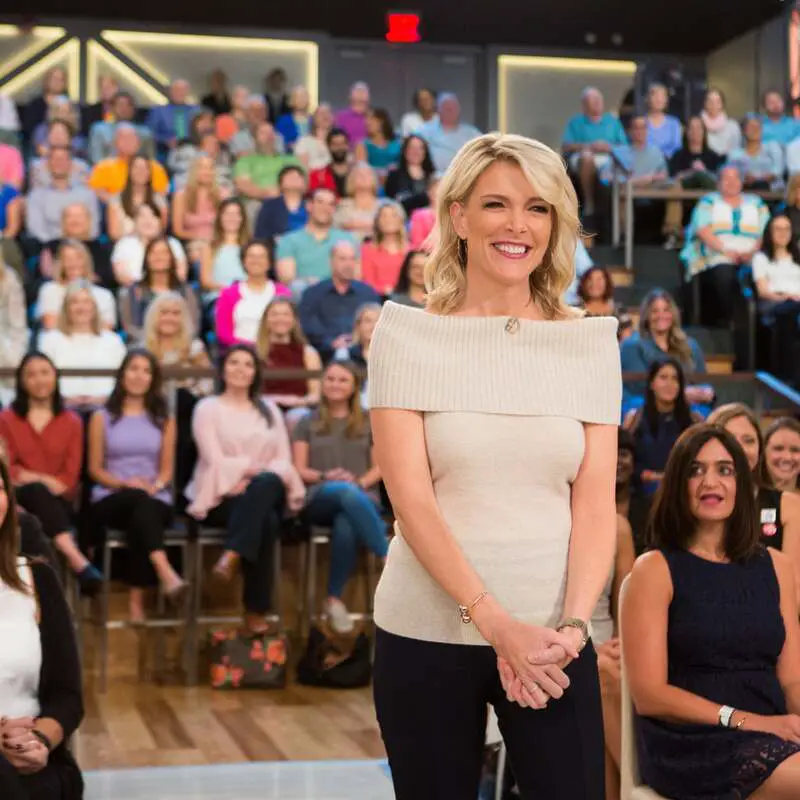 Megyn Kelly is an American journalist and attorney who served as news at Fox News between 2004 and 2017 and as a host and correspondent for NBC News between 2017 and 2018.
She is currently doing the Megyn Kelly Show podcast and is an active poster on her Instagram page and YouTube channel.
Kelly, born to Edward Kelly (1940-1985), who was a professor at a New York University in Albany, and Linda (DeMaio née), a homemaker at Champaign in Illinois. She is of her mother's Italian and German descent and her father's Irish descent.
1. Abby Huntsman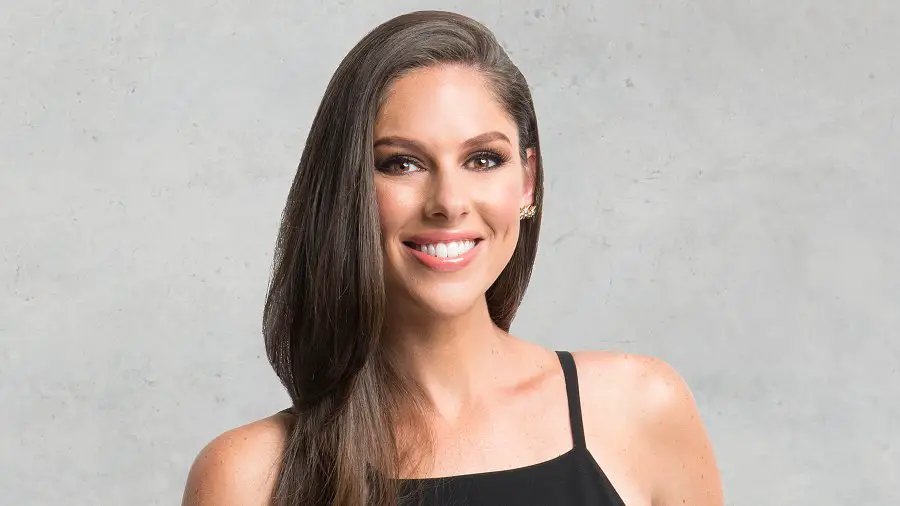 Abigail Haight Huntsman is an American journalist and television personality and the daughter of Huntsman Jr. (former Utah Governor) and Mary Kaye Huntsman.
Huntsman rose to prominence as a host on MSNBC and NBC News.
We can only wish for a chance to meet her in person if we are lucky enough. She's so beautiful.
for you to enjoy your day and to satisfy your thirst for its pristine beauty, we chose the best of Abby Huntsman's charming and riddlesome looks.
She is a talented and skilled reporter who just doesn't read the media but also investigates the news.
Abby is now a celebrity for making waves in the industry.
She began at the age of 16 and is now one of the leading TV show hosts in the American media sector.
Abby Huntsman is a beautiful lady and I'm sure she looks even hotter than in these attractive sensual photos.