Top 10 Best Bodybuilders of All Time
In the late 19th century in England, Eugen Sandow developed the sport of displaying one's physique.
Soon, Canadian brothers Joe and Ben Weider brought this sport to the mainstream public.
Musclemen from all over the globe took part in IFBB Mr. Universe and ultimately in IFBB Mr. Olympia.
With proper training and diet, any amateur with a decent physique took part in these competitions, as bodybuilding was in its infancy.
It wasn't about size back in the day. It's been about aesthetics and proportionality.
But nowadays, bodybuilding is out of reach with the idea that "bigger is better" considering the not-so-impressive top bodybuilders today.
Professional bodybuilders primarily rely on their workouts and diet to improve or maintain their physiques.
But the question arises, who was the best overall (of all eras)?
To answer this, we developed a list of the greatest bodybuilders of all time based on their overall physique, muscularity, winning profile, and overall positive influence on the sport.
Here are the top 10 best bodybuilders of all time:
10. Dexter Jackson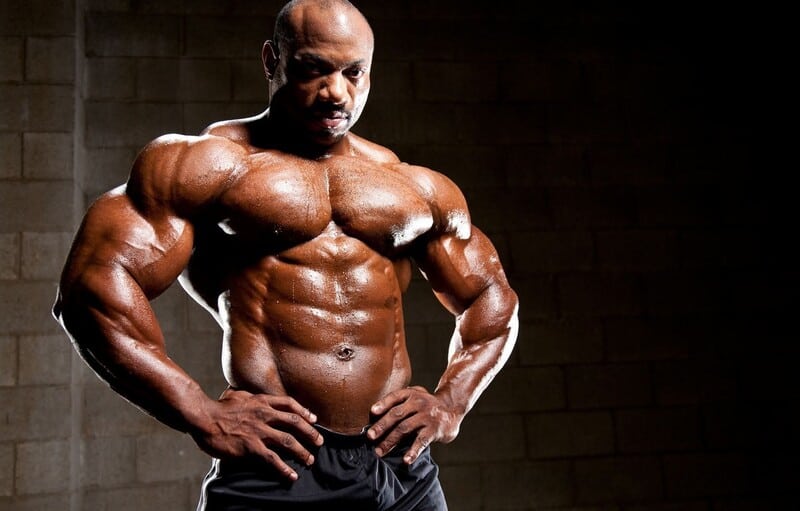 Dexter Jackson is the oldest and most experienced top Olympia won contestant who dominated the sport for 30 years, starting his IFBB professional streak in 1999.
At 50, he got interested in competing in the 2020 Mr. Olympia. Unfortunately (for us), he announced that it would be his last contest and has planned for retirement.
We know Dexter Jackson for having the best abs in bodybuilding, dubbed 'The Blade' for his razor-sharp conditioning and consistent contest-ready shape.
Besides owning a record high of 28 professional bodybuilding titles from the IFBB, Jackson has won Arnold Classic 5 times (more than any other bodybuilder).
He currently holds the world record for competing in 20 consecutive Mr. Olympias.
After several years in the top 10s, Jackson finally won his first Sandow trophy as the 2008 Mr. Olympia winner.
Dexter Jackson, epitomizing the symbol of the time of our fathers, never seems to age.
Jackson has won the cover of countless bodybuilding magazines and articles since 1999, having competed in every single Mr. Olympia contest.
It is almost impossible for any Olympia-level top bodybuilders to compete for so long as the best physique in the world.
9. Phil Heath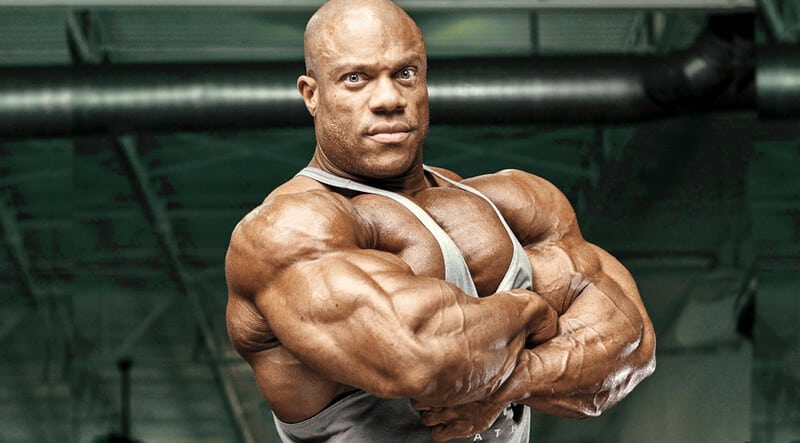 American professional Bodybuilder Phil Heath made his professional debut in 2006 after discovering bodybuilding in 2002.
Before Shawn Rhoden dethroned him in 2018, Heath won seven consecutive Mr. Olympia wins from 2011 to 2017.
Phillip Heath, who by his nickname, "The Gift," grew up in Seattle, Washington, and was a typical jock of high school.
He played varsity basketball and excelled enough to win a University of Denver basketball scholarship.
Although he enjoyed basketball, he was searching for his next challenge and discovered the world of bodybuilding in 2002, only after college.
For his first event, The Rocky Mountain NPC USA Championship "Northern," he bulked up his body from 185 pounds to 215 pounds of pure muscle before cutting down to 192 pounds.
Heath won quite the way to start his bodybuilding career.
He trained harder, grew larger, and finally picked up many other titles, including his IFBB Pro card and seven Mr. Olympia wins.
8. Lou Ferrigno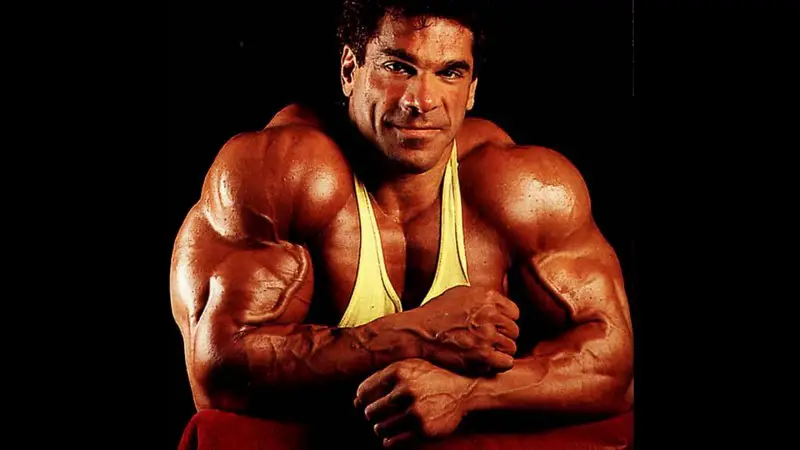 Without the Incredible Hulk, there would be no list of the top 10 bodybuilders complete.
Lou Ferrigno had a tough childhood because of hearing loss (an ear infection in his youth).
He was a gangly kid, reading comic books, fancied to be as strong as the muscular characters inside–and he certainly achieved that goal (in fact, exceeded it).
At 12, Lou first picked up a weight and trained enough over the next decade to become the youngest man to win twice the IFBB Mr. Universe competition.
Back then, he was the tallest bodybuilder to do so and the only one to win two consecutive wins.
He was also among the youngest to enter the prestigious contest of Mr. Olympia, strutting on stage at 23.
As seen in the bodybuilding documentary Pumping iron (1977), Lou presented a threat to Arnold Schwarzenegger for the 1975 Mr. Olympia title.
Many speculated that Lou would be the one who would dominate Mr. Olympia after Arnold.
Sadly, this didn't happen as Lou got interested in pursuing his career in Hollywood as he was offered the role of The Incredible Hulk.
In 1976, the late Franco Columbu took over the title of Mr. Olympia instead.
But Lou eventually achieved his childhood dream by performing the role of Hulk and being the most famous bodybuilder in Hollywood.
7. Flex Wheeler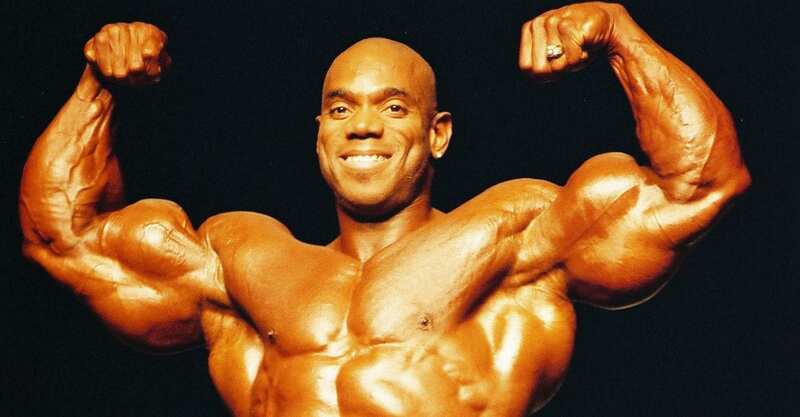 Kenneth "Flex" Wheeler racked up an incredible 17 professional championships. But he never won the Olympia, finishing a runner-up position 3 times.
He won a record four times for the Arnold Classic, and Arnold Schwarzenegger once described him as "the greatest bodybuilders he had ever seen."
Flex is regarded by experienced bodybuilding fans as the best of the best, not only for aesthetic appearance but as a perfect bodybuilder.
If you lined up all the pro bodybuilders from all the different eras and put them all in one place, you'd be hard-pressed not to choose Flex, as having an impressive physique among them.
He was all bodybuilding represented: with very few flaws, size, and detail.
Flex Wheeler had the best mid-section and a chiseled yet enormous muscle mass body to accompany.
His mass, definition, proportion, and symmetry were unmatched. Flex was often compared to near-perfect legends like Steve Reeves and Bob Paris.
6. Kevin Levrone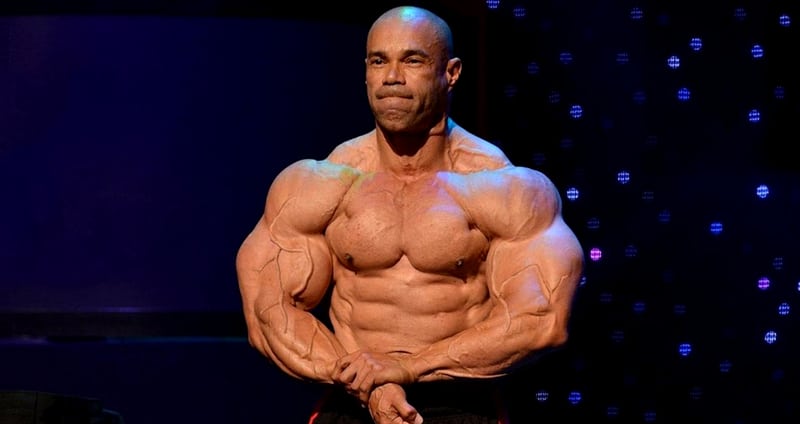 If Flex Wheeler was recognized for his aesthetic physique, his closest competitive rival, Kevin Levrone, is known for having a muscular physique.
Considered by many to be the most underrated bodybuilder of all time, Kevin Levrone consistently impressed fans along with a chiseled midsection with his incredible triceps and delts.
Although he has won 23 titles for pro shows, 2 Arnold classics & 4 times Mr. Olympia second rankings, he has never won the prestigious title of Mr. Olympia.
Surprising everyone, he made his comeback at the age of 51 (after his unofficial retirement in 2003 for a tricep tear), and the 'Uncrowned Mr. Olympia' took another shot at the title in 2016.
Despite placing 16th, both fans and athletes agreed that he was the competition's true champion competing at this age.
The Maryland Muscle Machine had just fallen short of securing greatness, placing four times in second place at the Olympia.
5. Lee Haney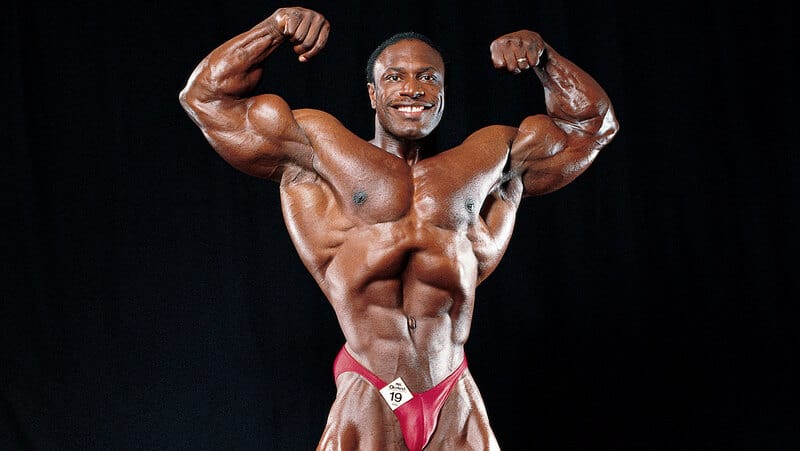 Haney was able to retire at the remarkably young age of 31 with a record-tying 8 Mr. Olympia titles (1984-1991) and foster a career outside bodybuilding.
Lee Haney is the only popular bodybuilder ever to win Olympia who never lost his title.
He retired after eight victories (most of Mr. Olympia wins). In the 1980s, Haney dominated the world of bodybuilding and has since retired to a much quieter life.
Many claim he retired because he knew that he was about to be defeated by a guy below.
4. Dorian Yates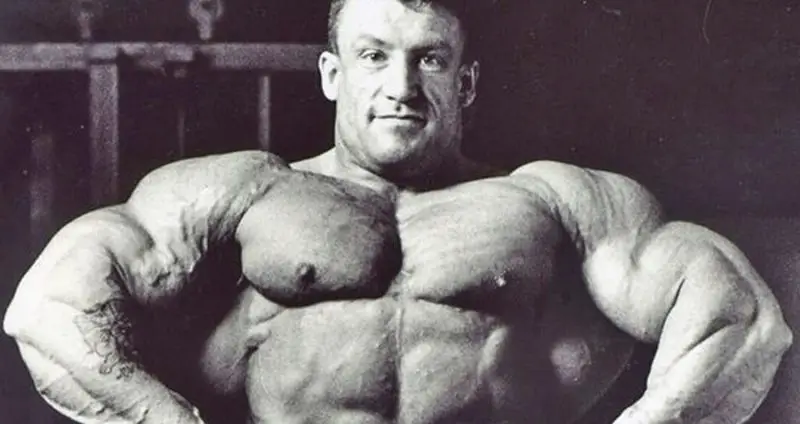 Dorian Yates was the first real Mass Monster to step up on the Olympia stage, who, like Haney, was undefeated Olympia.
Dorian started a new age of bodybuilding, with the size and granite-like conditioning no one had ever seen.
He consecutively won 6 Olympias from 1992 to 1997 and was runner-up in his first Olympia in 1991.
What makes Dorian Yates one of the best bodybuilders ever is his six Mr. Olympia titles (1992-1997) and his unique training style.
Several professional bodybuilders train six days a week, and counter-intuitively, Dorian used to train four days a week.
With his high intense training style, he reached full muscle recovery with shorter yet intensive four days a week.
We also know him for introducing extremely shredded glutes and hamstrings to the stage before anyone else.
Also, this bodybuilding champion is still considered possessing the best back in bodybuilding.
Besides his accomplishments and some of the most granite-hard bodybuilding conditioning, his work ethic makes him an icon for many fans.
Yates worked 365 days a year with a machine-like focus on training, with intense and brutal routines, which was the primary reason for his early retirement.
3. Jay Cutler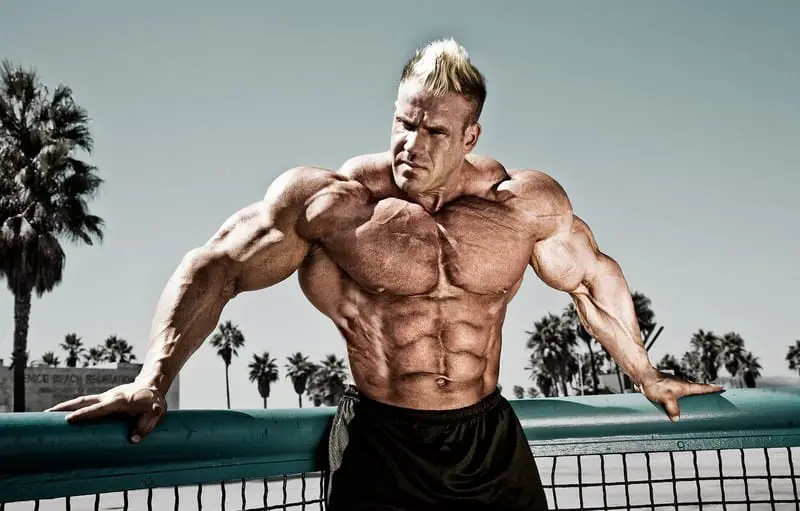 Personally speaking, Jay Cutler is my favorite bodybuilder.
The bodybuilding community witnessed the most intense competitive rivalry in the 2000s between Jay Cutler and Ronnie Coleman.
Cutler spent most of his career fighting with Ronnie Coleman as a runner-up and ultimately beating Coleman in 2006.
If there was no Big Ron, Jay Cutler could have been one of the greatest bodybuilders with eight Olympia wins (or more).
Jay Cutler won four times in Mr. Olympia (2006, 2007, 2009, 2010) and six Olympia runner-up titles (2001, 2003, 2004, 2005, 2008, 2011).
Also, Jay is the only Mr. Olympia to lose the competition and then come back to win the title. Cutler, one of the modern-day mass builders, weighed in on the stage at a solid 275 pounds.
Cutler is considered to have one of the most massive yet aesthetically appealing physiques in the modern era with his massive upper body, feathered quads, and flat midsection.
2. Arnold Schwarzenegger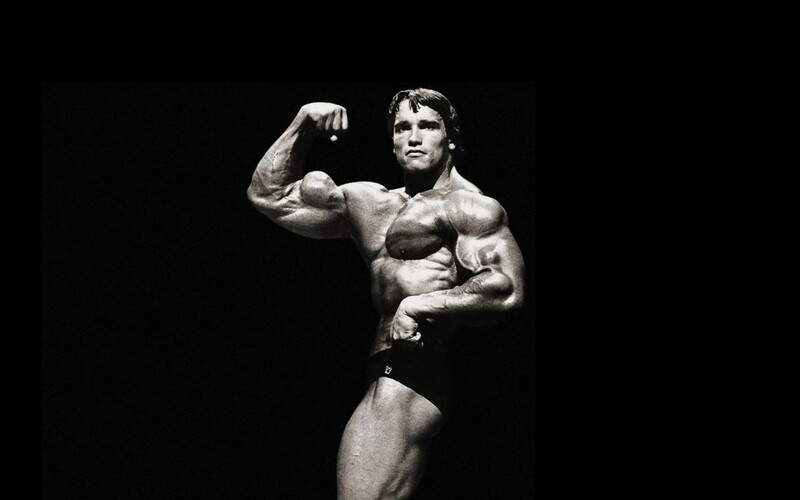 Arnold Schwarzenegger is the greatest bodybuilder of all time. Even if you know nothing about bodybuilding, you'll probably know who he is.
The bodybuilder champion from Austria earned records in fitness, becoming the youngest person to win the Mr. Universe at 20.
Over the years, he racked up countless titles, including four more titles of Mr. Universe and seven prestigious titles of Mr. Olympia.
After an illustrious bodybuilding career, Schwarzenegger (who, after migrating to the U.S. in 1968, had become a U.S. citizen) began to conquer another industry, Hollywood.
However, Schwarzenegger could not compete with today's standards in terms of athleticism.
Many bodybuilders have shown better strength and mass since the early 1990s when competing with Schwarzenegger.
Arnold Schwarzenegger has successfully changed bodybuilding for decades with his charismatic personality and never say die mindset, facing all odds.
An unknown fact about Arnold is that he also competed and won several powerlifting contests throughout his career.
1. Ronnie Coleman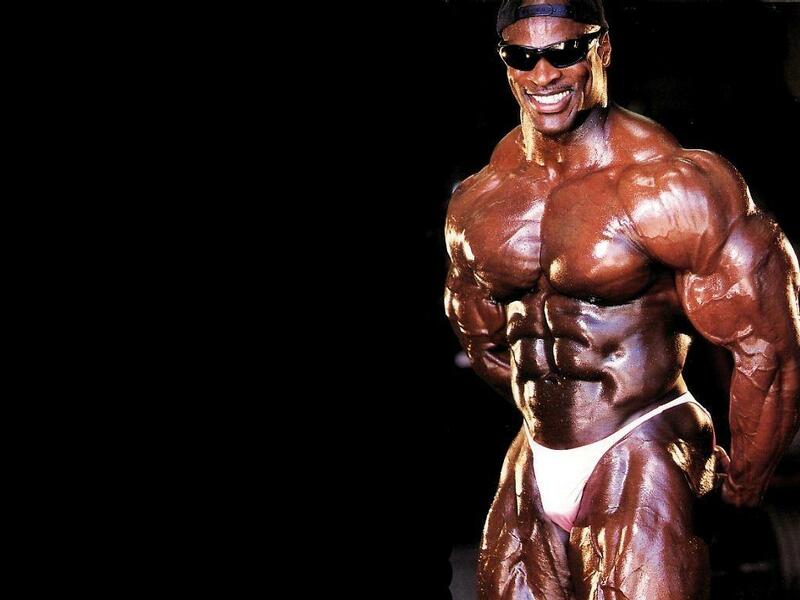 Ronnie Coleman is the best bodybuilder of all time, winning 8 consecutive Mr. Olympias in the most competitive eras of bodybuilding history.
In 1997, Dorian Yates was forced to retire because of several injuries.
The title was vacant for top bodybuilders like Kevin Levrone, Flex Wheeler, Nasser El Sonbaty, Shawn Ray, and Lee Priest.
All of them have been jockeying for years against Dorian in the first place.
Both fans and professionals speculated the 1998 title would be held by any of these male bodybuilders, but surprisingly enough, the unexpected happened.
The bodybuilding world was utterly shocked when Coleman won the 1998 Mr. Olympia.
Coleman's physique at the Madison Square Garden in New York City was completely different from anything the fans or judges had seen before.
His size, conditioning, symmetry, and overall proportion were seriously breathtaking, unmatched by today (watch 1998 Mr. Olympia clips).
Perhaps Dorian was lucky; despite being the original mass monster, he could have never defeated 1998 Ronnie in sheer size.
Ronnie Coleman was one of the biggest bodybuilders ever (300 pounds stage weight), but he was also one of the strongest.
It's frightening to think after working out with 800+ pound squats and deadlifts, pressing 200+ pound dumbbells (just weeks out from the competition), Ronnie still used to say that he hasn't worked as hard as he might.
Coleman impressed judges quickly at his first competition in 1990.
He soon dominated the world of bodybuilding, winning his IFBB Pro card and countless titles.
In fact, he has the most IFBB professional wins, the record for the most victories–a remarkable 26, including eight Mr. Olympia titles.
He did what was truly incredible; Ronnie Coleman gave bodybuilding a permanent mark that no one would probably see again.
Focus moved from mass to Frank Zane-like aesthetics (Rhoden) and back to mass (current 2021 Mr. Olympia, Big Ramy).
I hope you agree with our top 10 bodybuilders list and mention your greatest ever in the comment section below.
And also, please share this post with your gym mates on social media.
Yeah, Buddy!