This post is about the top 10 richest actors in India of all time estimated by Forbes India's celebrity who have an astounding net worth.
A Bollywood star's charges are estimated in millions, being the second-largest movie industry after Hollywood. 
Most high paid actors in India are very successful and famous for their charismatic acting skills. 
Including movie charges, these actors earn from brand endorsements, private events, and personal business activities.
Considering many Bollywood reports, these are the top 10 richest actors in India:
10. Mithun Chakraborty-Net Worth: $43 million (₹ 301 crores)
He has many years of expertise in the industry and is a seasoned actor in Hindi cinema.
Mithun began his profession as an actor in 1976 and won his first national film award as the best actor for his part in the movie "Mrigayaa."
He rapidly grew up in Bollywood, appearing in successful films (even now).
Mithun is also a skilled dancer, amassed as a talented actor.
Internationally and particularly in Russia, he has achieved large numbers of fans.
Apart from being one of the richest movie stars, he is also a successful film director, producer, songwriter, and writer.
He is very fond of a lavish lifestyle, and in Malad, Mumbai, he has a 1700 sq ft cottage and also has a lot of other houses in addition to this.
He owns Mercedes, Volkswagen, Ford Endeavor, Toyota Fortuner, and Eicher.
He also has other sources of earnings as he earned by featuring in many TV shows.
He's also a well-known businessman and politician. Mithun endorses several brands such as Panasonic, GoDaddy, and many others.
For a single Indian film, he charges 11 crores to 15 crores in 2020.
9. Naseeruddin Shah-Net Worth: $50 million (₹ 378 crores)
Naseeruddin Shah is an Indian film actor and director with a net worth of $50 million (378 crore rupees).
Naseeruddin Shah was born in Barabanki Town of Uttar Pradesh into a family originally from Meerut.
He's one of Aley Mohammed Shah and his wife, Farrukh's three sons.
Shah was not only able to mark himself in parallel with veteran actors like Amitabh Bachchan or Anupam Kher, but also he earned respect to his pavement as an unconventional artist in the Indian film Industry.
But in recent times, he has been involved in controversies for his outspoken criticism of senior actors such as Dilip Kumar, Rajesh Khanna, fellow actors like Anupam Kher and junior actors such as Shahrukh Khan and Salman Khan, cricket players like Virat Kohli and current Indian Prime Minister, Narendra Modi.
Shah once said that people watching Shahrukh and Salman's movies should not watch his films.
Speaking about his personal life, his two sons Imaad and Vivaan, are aspiring actors as well.
For his contribution to Indian cinema, he received the Padma Shri and the Padma Bhushan Citizen Award from the Government of India.
8. Dharmendra-Net Worth: $70 million (₹ 490 crores)
Dharmendra was born in December 1935 as Dharmendra Singh Deol.
He bores the nickname "He-Man" and "Action King" from many action films he performed in.
Dharmendra is renowned for his work as a film producer, but also he is a politician.
He was a member of Parliament in the 14th Indian Sabha & worked as a Bharatiya Janata Party representative of the Bikaner Rajasthani constituency.
His second wife, the beautiful Bollywood actress Hema Malini, and son from the first wife, Sunny Deol, are MPs from Mathura and Gurdaspur.
In 2012, the Indian government awarded Padma Bhushan, which is the third-highest civilian award.
7. Saif Ali Khan-Net Worth: $160 million (₹ 1120 crores)
Saif Ali Khan is an Indian film actor and producer and one of the wealthiest actors in India.
He began acting career in big production houses like Yash Chopra's movie "Parampara" in 1993.
He got many awards like National Film Awards, six Filmfare, and Padma Shri award for his contributions to Bollywood films.
Saif Ali Khan Net Worth's major part comes from his ancestral estate. 
The property's estimated value inherited from his father by Saif Ali Khan is close to a whopping $135 million! 
He charges Rs 6 to 10 crore for each movie and Rs 3-4 crore for each ad campaign. 
A major part of Saif Ali Khan's income is also the list of endorsements. 
He is the brand ambassador for well-known companies such as Lays, Asian Paints, Ponds, and Amul. 
His production company also received huge profits after making hit movies such as Cocktail and Love Aaj Kal. 
During promotion for his stock market movie, Baazaar (2018) discussed his equity investments and shared his financial knowledge on investments to wannabe investors.
He owns 10 beautifully designed apartments all over the world in posh locations. 
Khan likes to indulge in luxurious accessories as a prince.
Saif's young daughter Sara Ali Khan is now one of the top actresses in Bollywood.
6. Aamir Khan-Net Worth: $205 million (₹ 1435 crores)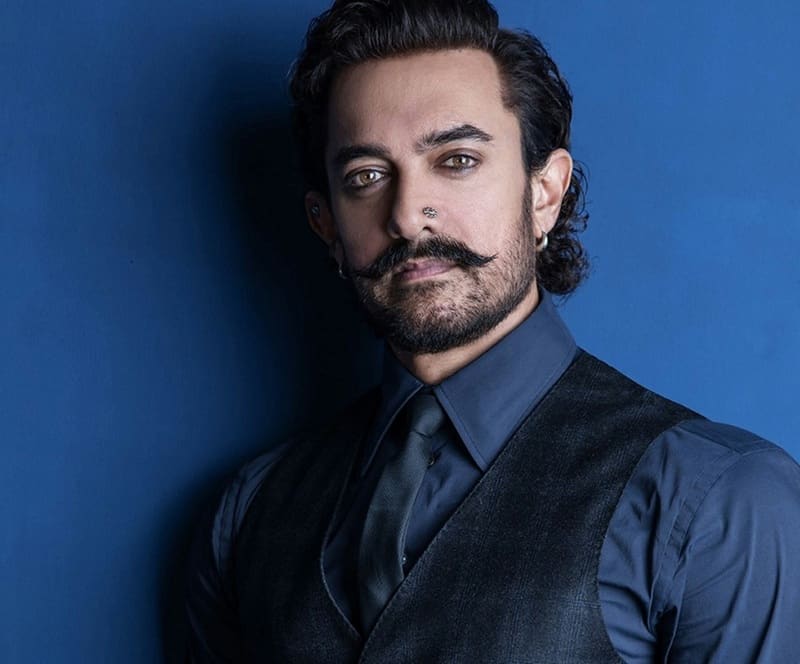 Aamir Khan is an actor with many talents and an established star in the film industry in India. 
Also, as is a talented artist, he is a director and producer.
Khan has now been created as one of the most well-loved and potent actors of Indian film through his 30-year career in Hindi movies. 
He has broad international fan followers track record, especially in China.
Apart from being as one of the highest-paid actors in Bollywood, Aamir Khan is in this top 10 richest actors list is because of his hefty charges for endorsements, which include; Coca-Cola, Godrej, Titan Watches, Tata Sky, Toyota Innova, Snapdeal, Samsung (now Vivo), Monaco Biscuits, etc.
5. Akshay Kumar-Net Worth: $273 million (₹ 1911 crores)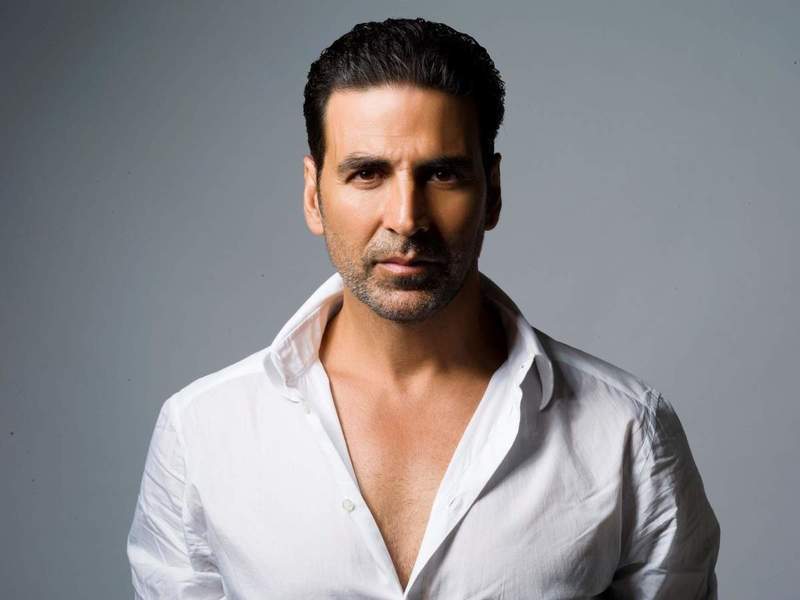 Akshay Kumar is one of the best actors in Indian cinema, starring in 100s of movies and 29 plus blockbuster movies.
Khiladi Kumar is also one of those Bollywood actors whose movies churn out the box office breakers frequently.
Akshay Kumar is a self-made, financially successful star who achieved stardom before being a chef.
He is also an Indian actor with the most-followed Instagram account, with around 35.3 million followers.
Undoubtedly, Akshay Kumar is among the league of the richest Bollywood actors, making him charge fees up to 40 crore rupees per film (consider this with the number of movies he performs). 
He has also supported renowned products such as Honda Motorcycles, LG Electronics, Manappuram Gold Loan, Thums Up, Pepsi, Micromax Mobile, Red Label tea, and Relaxo footwear.
In addition to a bungalow at Anjuna Beach in Goa, he also owns a luxurious apartment in Worli in Mumbai.
4. Salman Khan-Net Worth: $310 million (₹ 2170 crores)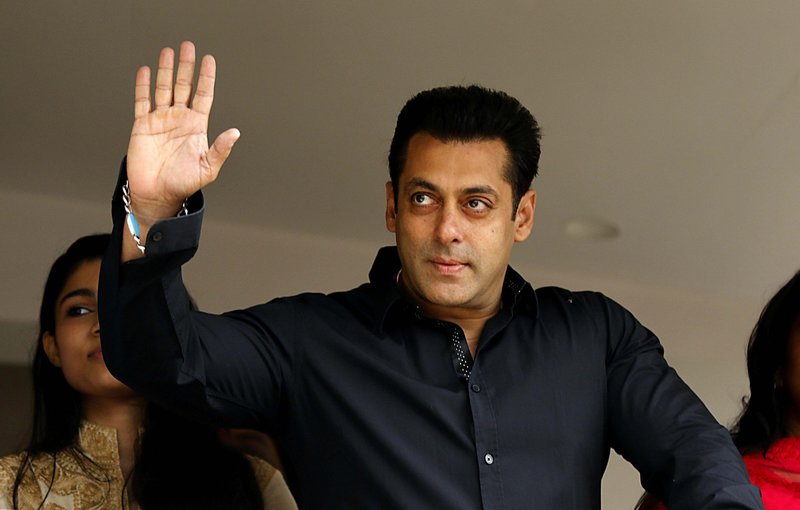 There will be no richest actors in India list without 'Bhai of Bollywood.'
The notion he got is because of his generosity, aggressive nature, philanthropy, and of course, his muscular body.
Salman charges roughly a whopping amount of 60 crores per film. 
His property comprises his own apartment buildings in Galaxy, Arpita Farms, Panvel, two manufacturing houses, and a fleet of luxury cars, luxury trucks, and motorcycles, plus countless new exceptions.
Salman Khan is an actor and a successful producer, an occasional singer, and a TV personality. 
Khan won many prizes and two national film awards as a film producer and two film prizewinners for playing during an overwhelming film career spanning over thirty years.
He was the highest-graded Indian with $37.7 million of income, according to the Forbes 2018 list of Top Pay 100 Celebrity Entertainers in the world.
3. Hritik Roshan-Net Worth: $371 million (₹ 2600 crores)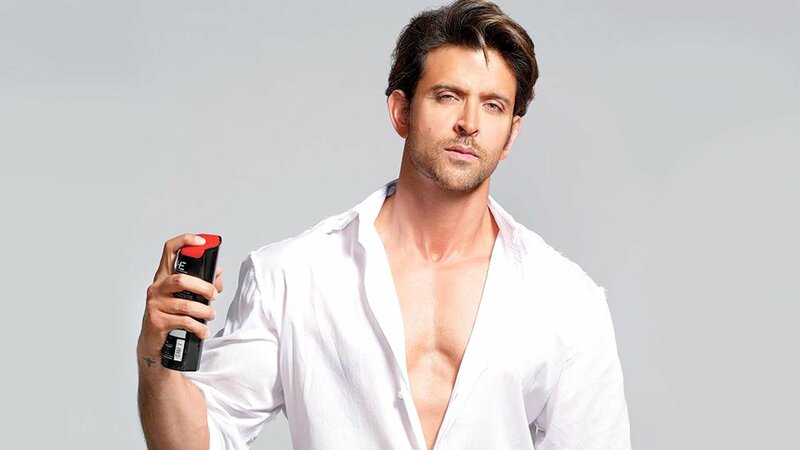 If you still think Bollywood's Khans are still the film industry's top money-makers, think again. 
The statistics of advance tax payments clearly indicate everything about money. 
You got it; Hrithik Roshan's net worth of 2680 crore rupees was easily ignored until the actor swiftly ranked as the highest taxpayer. 
He is at the top when it comes to dancing or method acting, the only name that first appears in our minds for being a super dancer and highly talented actor.
Hritik Roshan is also one of the most handsome men in the world, let alone Bollywood.
Even though he is born into a wealthy and well-known family, we all know him for his hard work and skills!
Hrithik has also been one of the most popular Bollywood celebrities in the last 18 years, having been a brand ambassador for many labels.
Throughout his entire career, he endorsed many brands, such as coca-cola, mountain dew, Donear, Nirma, Oppo mobiles, TATA Tigor, MacroMan, etc. 
His net worth included his casual wear clothing brand HRX, which currently stands at $200 million in market value. 
Hritik has some incredibly expensive things that added as much value as he has in his total net worth.
To give you a glimpse, he owns the many luxurious watches (Rolex Daydreamer) and the costliest Rolls Royce than anyone in Bollywood.
2. Amitabh Bachchan-Net Worth: $400 million (₹ 2800 crores)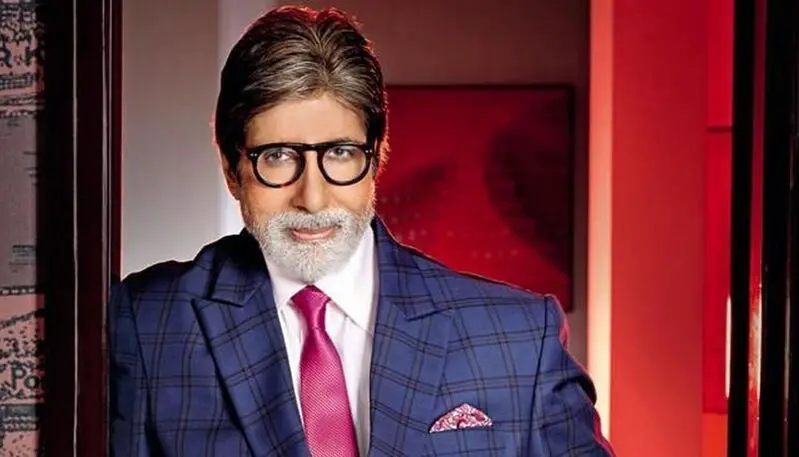 Amitabh Bachhan is among the most respected actors in the Indian film industry.
Consider his total assets, we expect his net worth to be around 400 million dollars. He began to act in the 1970s, in which he suddenly accomplished colossal popularity.
'Bachhan' became a household name nearly in every part across the country, and he wasn't a typecast given that the angry protagonist roles he played in his earlier years. 
He can effectively portray a range of personalities across the genres.
Speaking about his wealth, Amitabh Bachchan invested in several upcoming company projects. 
He gained the tenth stake in precisely Dial-in 2013, making a profit of 4600. In 2013.
He owns a 3.4% holding in a monetary engineering company called Stampede Capital, which specializes in economic markets for cloud computation. 
Besides, the Bachhan family purchased $252,000 in stocks in Meridian school, an American corporation. 
His son Abhishek owns the Indian super league team Chennaiyin FC.
Meridian schools have recently developed their first foreign investment in the cloud-based content distribution platform Ziddu.com.
In 2019, he received the Dadasaheb Phalke Award for the best actor.
1. Shahrukh Khan-Net Worth: $600 million (₹ 4200 crores)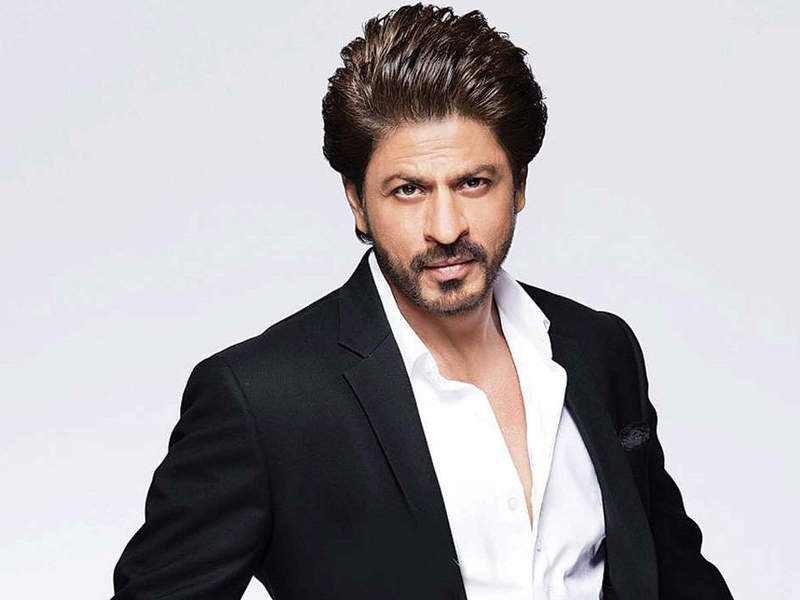 Shah Rukh Khan is regarded as Bollywood's "King," and the richest actor in India in 2020 with a stunning total net worth of 600 million dollars.
Born in New Delhi, India, in November 1965, he is 54 years old.
His accomplishments in Indian cinema are much more impressive. Khan is the co-owner of Red Chillies Entertainment and its subsidiaries.
He is the Co-owner of the Indian Premier League Cricket Team, Kolkata Knight Riders, and also Trinbago Knight Riders, the Caribbean Premier League Team.
Khan has supported significant brands like Pepsi, Nokia, Hyundai, Dish TV, Decor, lux, TAG Heuer, and other big brands.
Because of his various support and entrepreneurship initiatives, the media typically coin him as "Brand SRK."
According to Forbes, he ranks among the top 10 richest actors in the world.
Shahrukh Khan charges about 3.5 to 4 crores a day for acting or appearing in commercials.
It takes more than art and talent to become successful financially.
What're your thoughts? Comment down below & if you are a fan of these actors, please do share this article on your social media profile.