Top 10 Best DJs in the World Right Now
Disk Jockeying was a subtype in which a Jockey would introduce an old song with a new twist.
Jimmy Savile was the first DJ in the world, and since then, we have had many international artists.
Today, we will list the most famous DJs ruling the genre for a decade.
We won't be including music artists like Kygo and DJ Khaled because they fall into a diversified genre like hip-hop.
Here are the top 10 DJs in the world in 2023:
10. Hardwell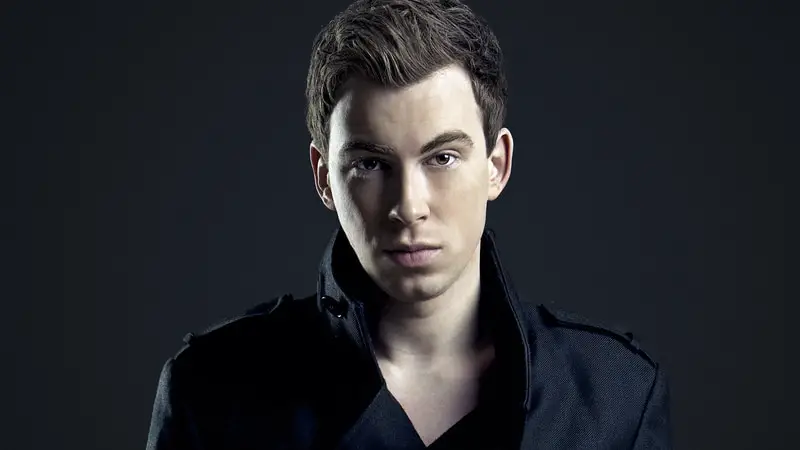 Robbert van de Corput is a Dutch electro house DJ from the Netherlands who works as a record producer and remixer.
Hardwell specializes in electro house, progressive house, big room house, hardstyle, and deep house genres.
In 2013 and again in 2014, DJ Mag voted him the no 1 DJ in the world. DJ Mag again listed him in the third position in DJ Mag's Top 100 DJs.
Unlike other DJs on our list, we know Hardwell performs regularly at the best music festivals.
He loves to play both his songs & remixes from other artists at festivals.
Music festivals like Ultra Music Festival, Sunburn, and Tomorrowland primarily feature Hardwell among their top DJs.
This Dutch DJ won his first recognition for the "Show Me Love vs. B" bootleg in 2009.
He founded the Revealed Recordings record label in 2010 and a Hardwell On Air radio show and podcast in 2011.
Under his label, he has released eleven compilation albums and a documentary film. Hardwell's popularity skyrocketed after he released his debut studio album, United We Are, in 2015.
Songs like "Spaceman," "Imaginary," "Live The Night," "Bigroom Never Dies," and recent "Summer Air" are some of his best-recognized hits.
9. Steve Aoki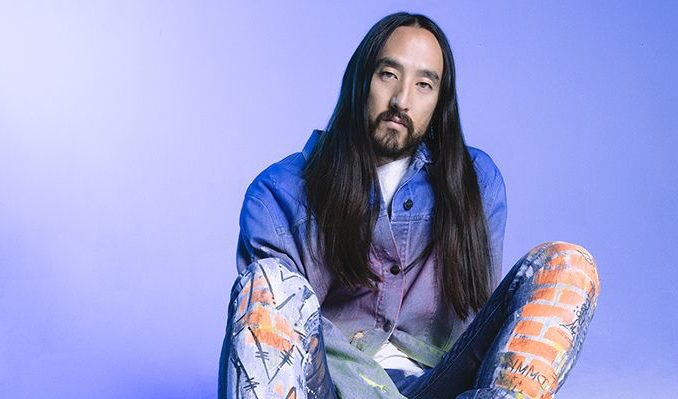 Steve Aoki brings out everyone's youthful essence of life, not just in music but overall.
He takes a birthday cake from childhood and throws it in the face of his fans, probably the best thing we used to do in childhood.
He doesn't do that anymore, but he'll always be identified with that tradition; it makes sense.
Fans admire his music as electrifying, rough, and with all fun.
It is not supposed to be mature or dark underground stuff, but sometimes he finds strength in subtle notes.
People mainly crowd Aoki events because it represents over-the-top, unbridled, and unemotional, over-the-top enjoyment.
The electro-house DJ has become one of the most popular and top EDM artists.
Aoki sees the spiritual dimension of his music and remains truthful to the underpinning spirit.
8. Marshmello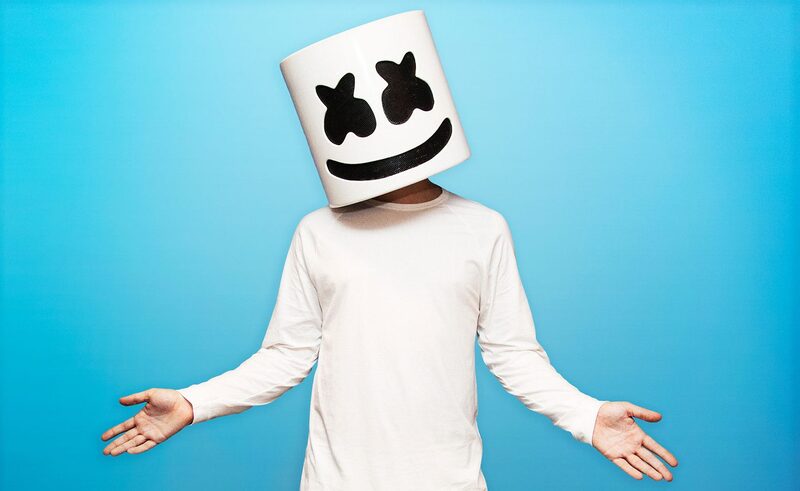 DJ Chris Comstock (Marshmello) is an EDM producer and DJ.
Also known as Dotcom, Marshmello is one of your DJs making new hit songs over the passing years.
He has a signature "feel-good" production style that makes him & his music completely unique.
Marshmello's signature style includes progressive house, trap, electro-house, and EDM.
He first gained international fame for releasing remixed songs by DJ duos Jack Ü & DJ Zedd, which eventually became a successful hit.
Marshmello is known for collaborations for a remix or composing with other musical artists.
Almost all have been multi-platinum listed in several countries and have ranked in the Top 30s on Billboard Hot 100s.
Some superhits include "Silence," "Summer," "Wolves," "Friends," "Happier," and the recent "One Thing Right," in 2019.
Many of his tracks are remixes, while others are original or collaborative productions.
This is part of what gave Marshmello amazing success.
He can take a track that was otherwise not friendly to the dance floor and transform it into a main stage anthem.
7. Zedd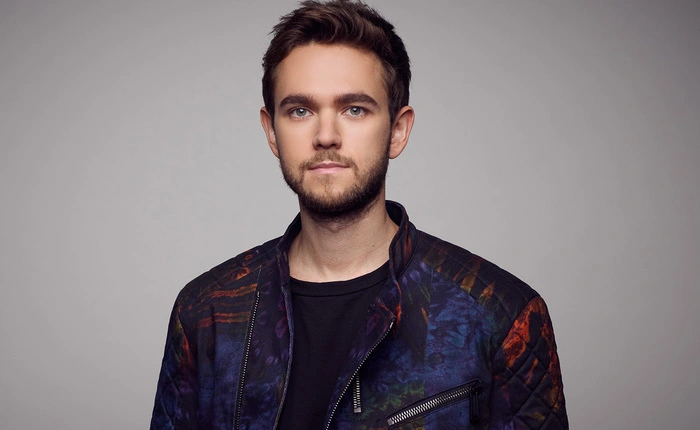 DJ Zedd is a Grammy-Award-winning Russian-German electronic music producer, DJ, and multi-instrument musician.
His stage name, Zedd, was derived from zed, the English pronunciation of the first letter of his surname.
Zedd grew up and began his musical journey in Kaiserslautern, Germany. He started playing the piano at four years old and was classically trained in music.
He eventually moved on to drums and by 2009 he had produced several remixes for other artists.
In 2010, Zedd won two Beatport remix contests and released his first original track, "The Anthem".
Since then, he has released several singles and EPs as well as his debut album Clarity in 2012.
He has also collaborated with many other artists, including Lady Gaga and Sydney Sierota.
In 2016, he performed at the Ultra Music Festival, CMT Music Awards, Ever After Music Festival, and Las Vegas Electric Daisy Carnival.
6. Alan Walker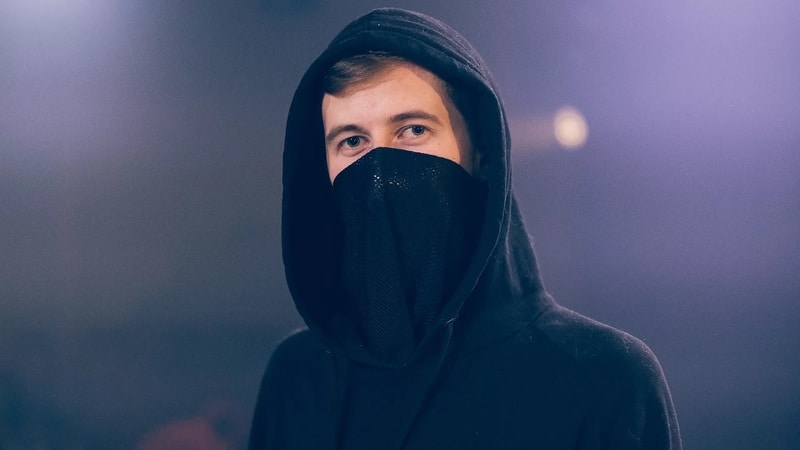 Alan Olav Walker (DJ Walkzz) is a record-breaking British Norwegian music producer.
After releasing the single "Faded," which received platinum certifications in 14 nations, Walker earned international scene in 2015.
Some genres like EDM, electro house, progressive house, big house, and the deep house could be classified as Alan Walker's music.
As a child, Walker had become fascinated by computers and was surrounded by technology.
Alan Walker began creating music on his laptop in 2012, inspired by EDM producers K-391, Ahrix, whom he discovered on YouTube, and movie composers like Steve Jablonsky and Hans Zimmer.
His popular tracks include Faded, Spectre, Sing Me to Sleep, Darkside, Lost Control, Lily, On My Way, Ignite, and Diamond Heart.
Recently, Alan Walker has been considered the best DJ, with 43 million subscribers on his official YouTube channel.
5. Tiësto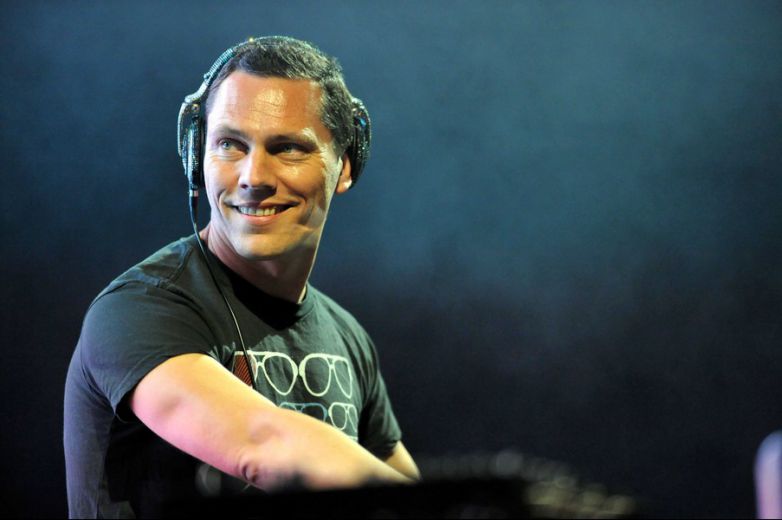 Tiësto is a Dutch DJ and record producer specializing in bass house, electro-house, trance, progressive house, and future bounce.
He was named "All Time's Greatest DJ" by Mix magazine by a poll from Fans. In 2013, DJ Mag readers voted him "the best DJ of the last twenty years."
Many experts in the Music industry consider him as "Godfather of EDM."
His first solo album, "In My Memory," was released in 2001, which gave him several major hits that started his music career.
DJ Magazine elected him World No. 1 DJ consecutively for three years, from 2002 to 2004, in his annual Top 100 DJs.
Tiësto launched his radio show Tiësto's Club Life on Radio 538 in the Netherlands in April 2007.
He has released his third 'Elements of Life' studio album, which was nominated for a Grammy in the coming years.
4. Armin van Buuren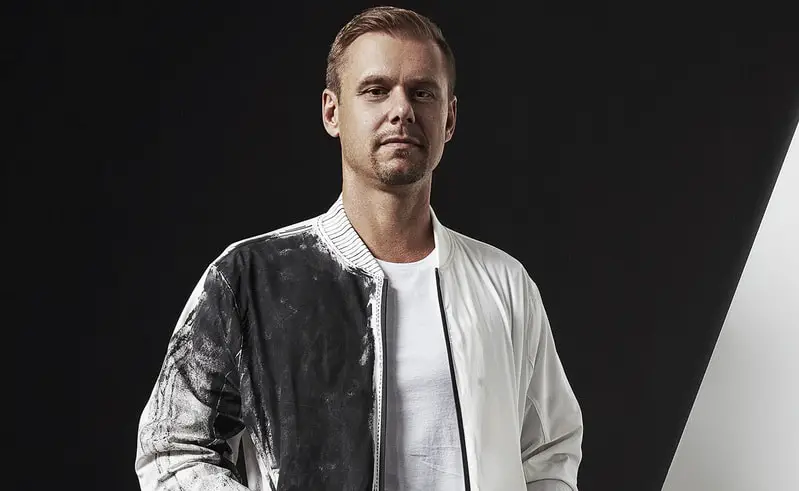 Armin van Buuren is a top DJ in the world, record maker, and remixer known for his progressive house singles.
His six songs have become global successes for a popular radio series called 'A State of Trance.'
The music impressed Armin, who was born in Leiden, South Holland.
When he was 14 years old, he began composing music and performed as a DJ at many local bars and pubs.
He gained larger prospects in music over a period. In the early 2000s, he edged his attention from law to music.
At that time, Van Buuren began his series of music compilations, a mix of progressive house and vocal trance.
He specializes in Uplifting trance, progressive trance, progressive house, electro house, and big room house.
Armin has published six studio albums and is now one of the most famous Dutch DJs.
He is a record holder for the highest number of appearances on the Billboard Dance/Electronics list in the US.
He is a record-breaking 13 times best international DJ award winner and holds the title for most consecutive wins, winning eight times straight.
In the USA, he has also received a nomination for his song 'This is Whatever It Feels Like.'
3. Calvin Harris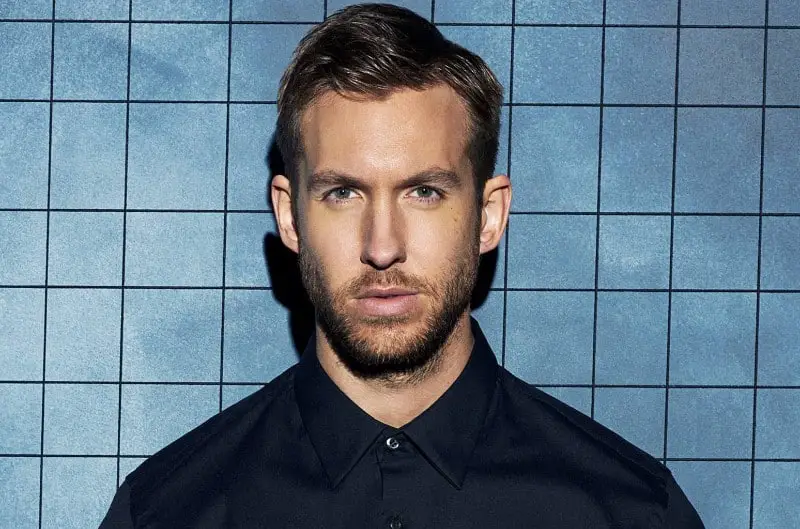 With his first album, "I Created Disco," in 2007, Calvin's career in the EDM world started.
The album's tracks entered the top spot on the UK singles chart and sold 223,845 copies just in the UK.
This British DJ then published his second album, 'Ready for the Weekend' in 2009 after his excellent beginning.
After its release, this album again came directly to number 1 in the UK Albums Chart and sold 274,786 copies.
With many famous artists such as Rihanna, Ne-Yo, Example, and Florence Welch, he released many more collaborated tracks.
Now that's what we talked about; by working with the popular artist, he received a lot of international exposure.
In 2012, he released his latest album, 18 months, which was just an instant hit in the EDM scene, for this album sold over 923,000 copies in the United Kingdom.
This album gave him the biggest achievement in his life, making him internationally famous, and ranking consistently in the top 10 DJs.
And now Calvin Harris is the richest DJ in the world!!!
2. Martin Garrix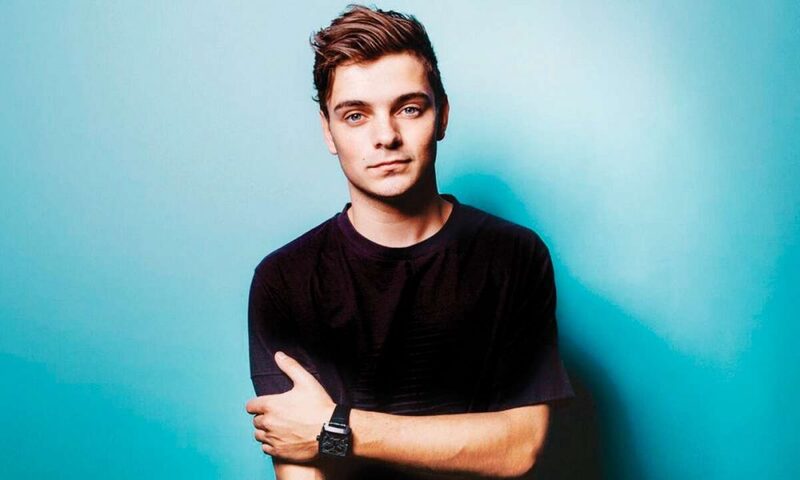 Martin Garrix is a DJ and record producer from the Netherlands.
Known for party songs, he specializes in progressive house, electro house, dutch house, future bass, and deep house.
Martin Garrix is said to be one of the most famous DJs, and he picked up music at the very tender edge by learning guitar and fed his passion.
Garrix has a degree in production in Utrecht from Herman Brood Academy.
Tiesto influenced Garrix's performance in Athens's Olympic Games in 2004 and expressed a desire to become a DJ.
Martin Garrix began experimenting with progressive house music and sought to make the genre his style.
He had worked in early 2015 on his track, 'Forbidden Voices,' which was a blessing to his official Facebook page for 10 million Facebook likes.
Garrix is currently the best EDM DJ with the highest followers on Instagram in 2023.
1. David Guetta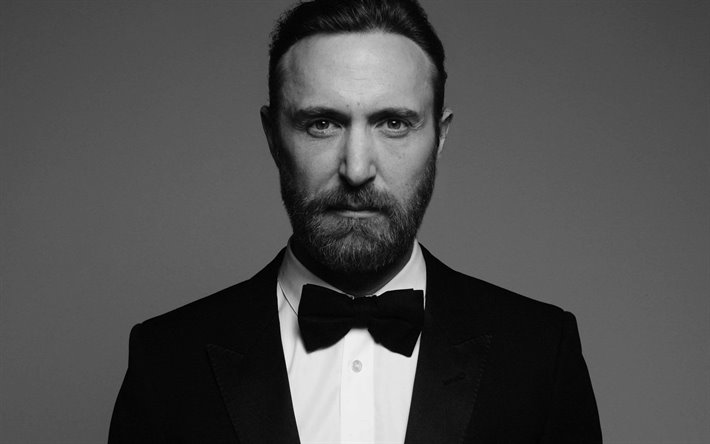 Pierre David Guetta is a French DJ, music programmer, record producer, and sonic writer considered the best DJ in the world.
Guetta was voted number one in the 2011 poll of the DJ Mag Top 100 DJs.
Guetta was an enormous success with his album, One Love, in 2009.
These included the hit singles "When Love Takes Over," "Gettin' Over You," "Sexy Bitch," and "Memories."
Personally, David Guetta is my favorite DJ.
honorable mentions,
DJ Snake
DJ Snake is a French record producer and one of the top DJs currently.
He is the most recognizable among all international DJs, thanks to his stellar art peace 'Lean on' and other record labels with music artists from almost all genres.
In his early stages, Snake performed at clubs in Paris and got his break in 2005 when his manager, Steve Goncalves, encouraged Snake to focus on music production.
Now, he has released two studio albums, "Encore" (2016) and "Carte Blanche" (2019).
Diplo
Diplo is an American DJ, songwriter, and record producer from Los Angeles.
He is best-known tracks are Where Are Ü Now, Sia's Elastic Heart, Mind, Hey Baby (Feat. Dimitri Vegas & Like Mike), Look at Me Now, and Revolution.
DJ Magazine has voted Diplo consistently among the top 100 DJs since 2013.
It's been a while since his 2009 debut track, "Paper Planes," Diplo is a well-known artist in the music industry.
If this list wasn't about the top 10 DJ in the world, I would have included late Avicii, deadmau5, Afrojack, Skrillex, Diplo, R3HAB, Alison Wonderland, etc.
I hope you enjoyed this list; comment down below your favorite DJ, and please share this post on social media with your friends.