I'll say that "top Hollywood actress" is a perspective, and it depends on viewers to determine beauty.
What I mean is you may find the top female actresses list which could differ from mine.
There are many young and beautiful Hollywood heroines. To acknowledge their talent, I'll consider acting skills, success, personality, and overall impact on the film industry.
These ladies hold many Golden Globe and Oscar nominations and titles to their name.
Here are the top 10 Hollywood actresses 2023:
25. Monica Bellucci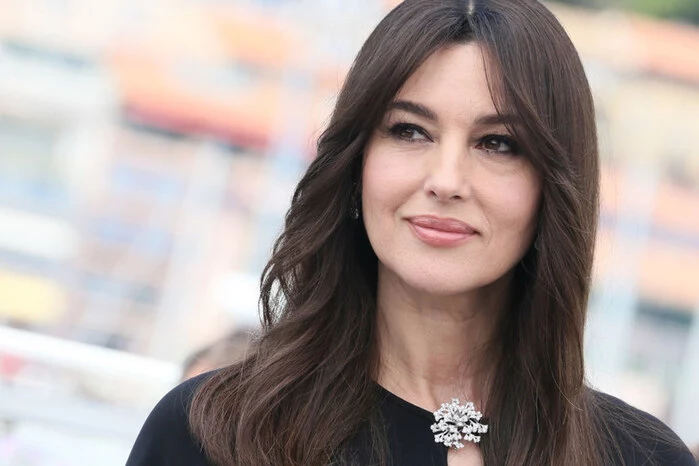 Monica Bellucci is an Italian actress and celebrity. She began her career as a model for the fashion industry.
She is well-known for her acting abilities.
She has been interested in acting and modeling since she was a youngster. In her career, she has been in several films and television programs.
Monica became the oldest Bond girl in the James Bond film franchise when she played Lucia Sciarra in the 2015 film Spectre at the age of 50.
24. Penelope Cruz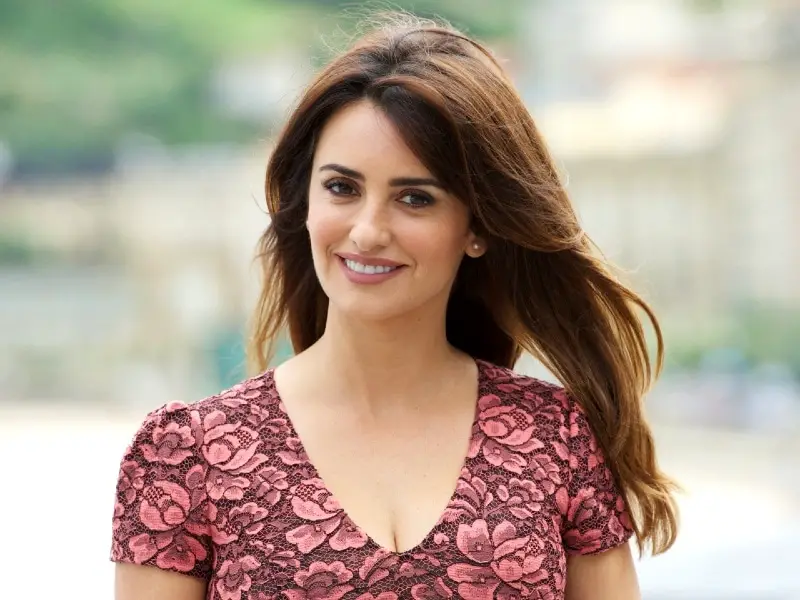 Penélope Cruz is a Spanish actress. She rose to prominence in Spanish movies early on and soon established herself as a global celebrity.
Her illustrious career has seen her appear in blockbuster films, win significant acting awards, and work with Hollywood's finest and brightest. She is one of the few Spanish actresses who has made a name for herself in Hollywood while never forgetting her roots.
23. Zoe Saldaña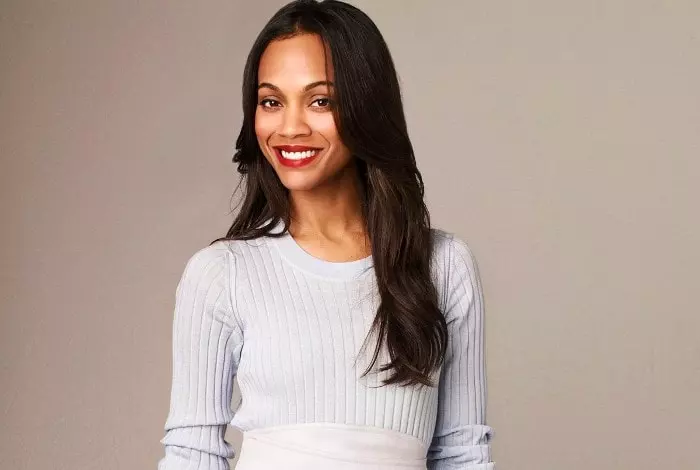 Zoe Saldana is an American actress who is best known for her roles in science fiction and superhero films. Despite this, despite Avengers: Endgame momentarily taking the top spot, Avatar remains the highest-grossing film in history.
22. Nicole Kidman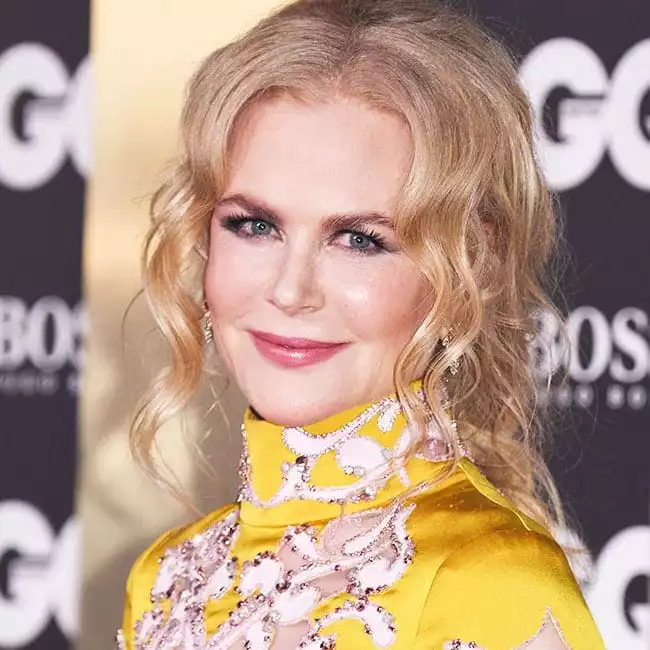 Nicole Kidman is an American-born Australian actress and producer. She is renowned for her extensive range and adaptability, as well as her gorgeous appearance and calm temperament.
Nicole Kidman is one of the few actresses of her generation who takes as many acting bets as she does.
The Oscar and Emmy Award-winning actress has appeared in a diverse range of films since the early 1990s, including historical fiction like "The Hours," as well as psychological thrillers like "Eyes Wide Shut" and blockbuster superhero movies like "Aquaman."
That's simply on a large screen. Kidman has excelled in a slew of high-profile television series in recent years, receiving an Emmy for her nuanced performance in "Big Little Lies" and earning a Screen Actors Guild Award nod for "The Undoing."
21. Ana de Armas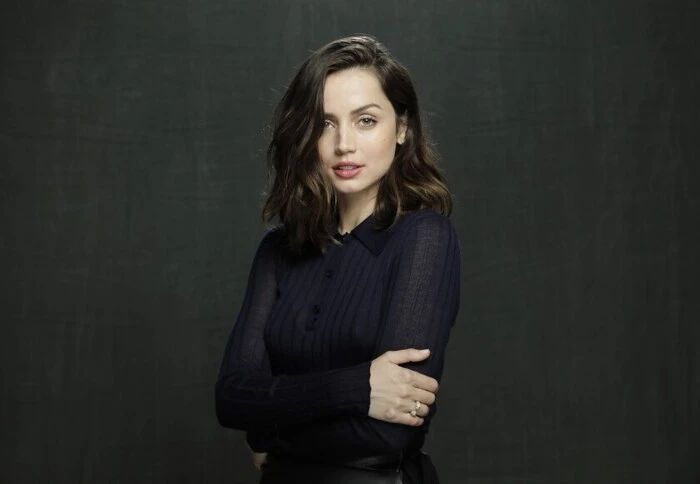 Ana de Armas is a Cuban actress who made her cinematic debut in 2006 with Una rosa de Francia and had her first great hit on television with the Spanish television series El Internado.
She rose to stardom after appearing in the science fiction blockbuster Blade Runner 2049 as a holographic AI projection (2017). She portrayed Bond girl Paloma in the James Bond thriller No Time to Die in 2021, and she will play Marilyn Monroe in the Netflix historical drama Blonde (2022).
20. Odette Annable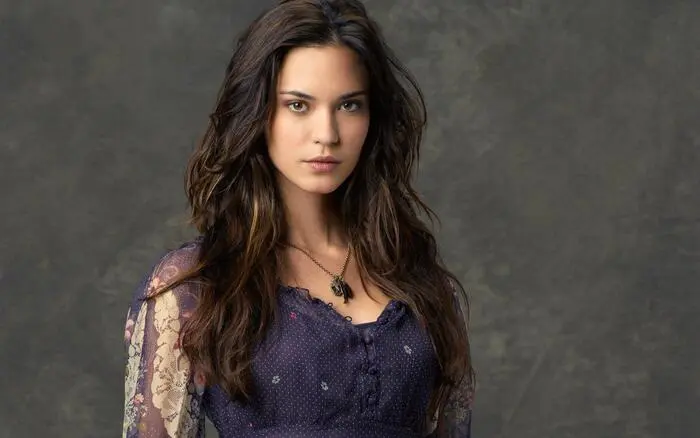 Odette Annable is an American actress and model.
She is known for her role as Dr. Jessica Adams in the Fox medical drama The House.
Odette Annable appeared in Supergirl, House, October Road, and in recent years Banshee and Cloverfield.
The Hollywood heroine gives her everything she does, acting, parenting, and leading with a generous spirit and an incomprehensible sense of grace.
19. Emilia Clarke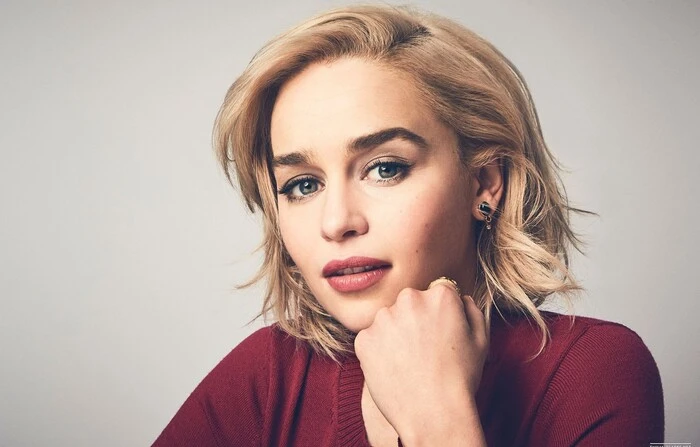 Emilia Clarke is famous for her show 'Games of Thrones on the HBO channel gaining international popularity.
She is currently one of the best looking actresses known for her breakthrough role as Daenerys Targaryen in Game of Thrones.
The Television actress began her acting career in a short film named short film Shackled (2012) and later the same year starred in the comedy film Spike Island.
18. Nina Dobrev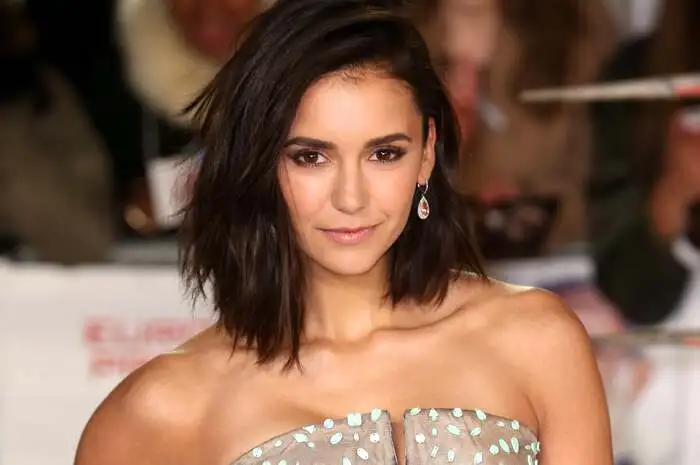 Nina Dobrev is a Canadian actress.
She was born in Bulgaria on 9 January 1989 and currently lives in Los Angeles, United States.
This young Hollywood actress became also known for her portrayal of Elena Gilbert and Katherine Pierce in The Vampires Diaries. She appeared in the 2017 action thriller XXX: Return of Xander Cage and 2017 science/fiction comedy Flatliners.
17. Megan Fox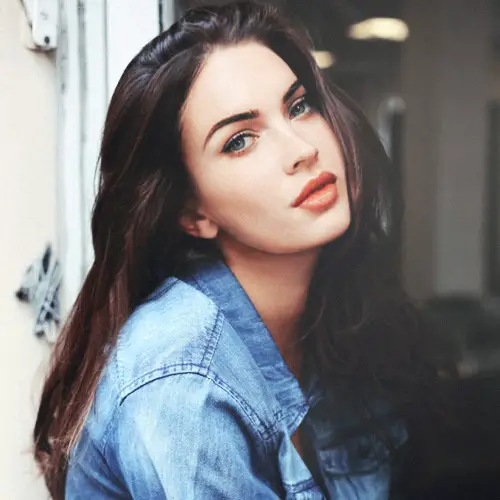 Megan Denise Fox is an American actress and model. She won several awards, including both Scream Awards and People's Choice Awards. 
She began her career in the film Ocean Ave and later in Confessions of a Teenage Drama Queen.
The breakout role in her acting career was in the (2007) blockbuster action film Transformers as Mikaela Banes, where she reprised the character in its sequel Transformers: Revenge of the Fallen.
Fox is considered one of the best female actors to be featured in multiple magazines such as Maxim, Rolling Stone, and FHM.
16. Gabrielle Union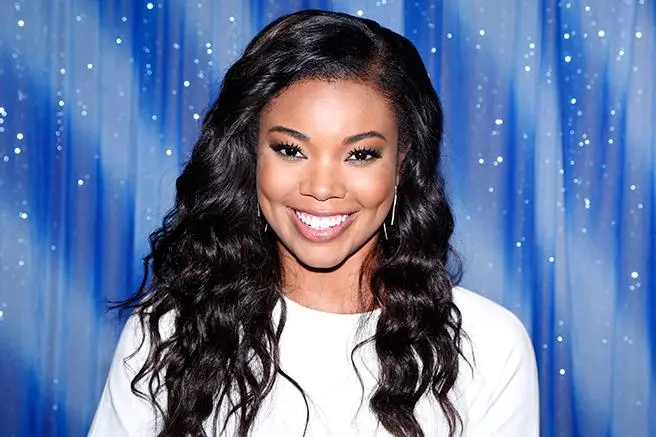 Gabrielle Monique Union is an American actress.
She won a breakthrough role in the film Come On in 2000.
The Hot actress is known for her performance in romantic comedies like The Brothers (2001), Deliver Us from Eva (2003), Daddy's Little Girls (2007), Think Like a Man Too (2014), and Breaking In (2018). She has appeared in The Last Christmas of a Nation 2016 film and was also in Sleepless (2017) movie.
According to age, she is the oldest star on the list who has written three books.
15. Kristen Stewart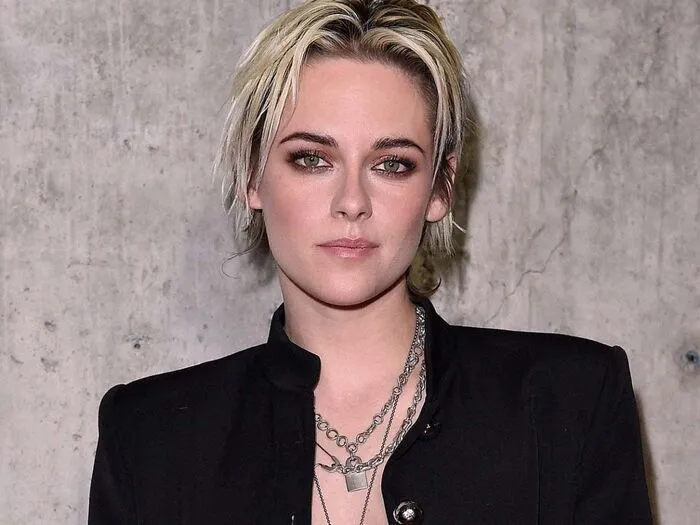 Kristen Stewart is a Hollywood actress and filmmaker. 
She began her career in a 2002 thriller film, Panic Room, and gained stardom in her leading role as Bella Swan in the Twilight saga.
She is the only American actress who won two Césars awards and three BAFTA awards in 2015.
In 2015, the actress garnered critical attention for her performance in Antoine De Vivre's thriller film, Clouds of Sils Maria.
She returned to mainstream Hollywood with lead roles in action and romantic comedy Films Charlie Angels (2019) and Happiest Season (2020).
14. Isla Fisher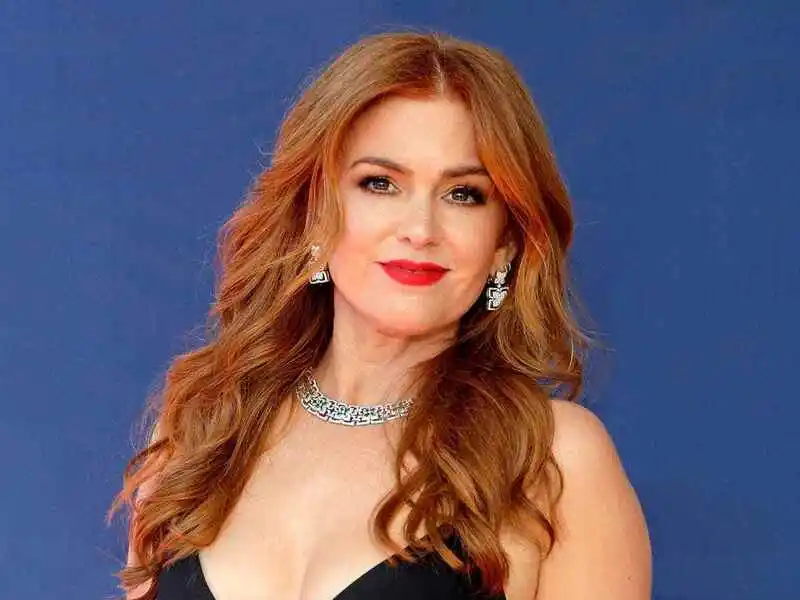 Isla Fisher is an Australian actress and author. She was born in Muscat, Oman to Scottish parents on February 3, 1976. Her father worked as a banker for the United Nations.
She began her acting career on the short-lived Australian soap opera Paradise Beach.
Isla Fisher is widely considered to be a beautiful woman. She has been featured in Hello Magazine's Most Beautiful issue, and her age-defying looks have shocked fans.
She has since been known for her comedic roles in films such as Wedding Crashers (2005), The Lookout (2007), Hot Rod (2007) and Definitely, Maybe (2008), Confessions of a Shopaholic (2009).
Her rise to fame began with her role on Home and Away, which led to other acting opportunities in film and television.
13. Jessica Alba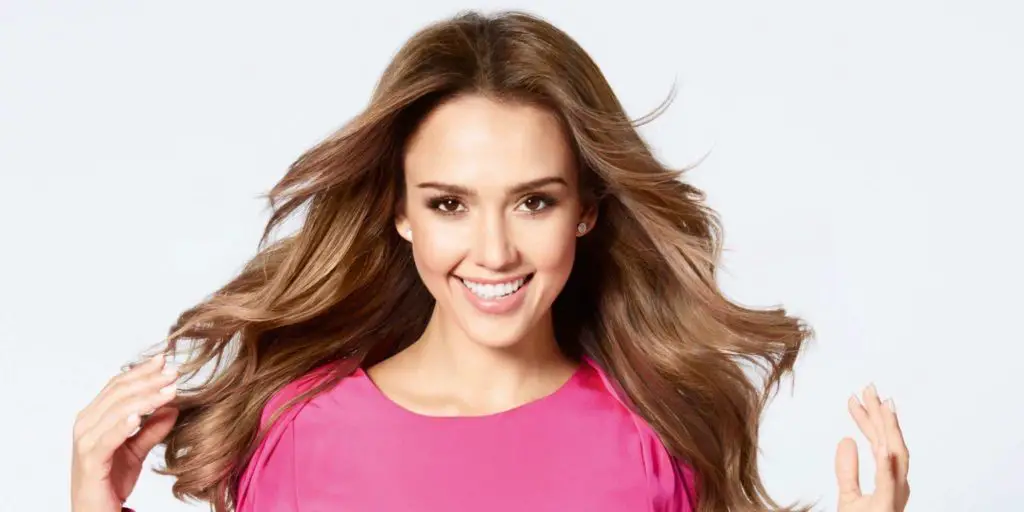 Jessica Marie Alba is an American actress and a businesswoman. At 19, she rose to prominence as the lead actress of TV show Dark Angel.
Her biggest screen success was Honey (2003) and starred in many Box Office hits throughout her career.
In 2011, Jessica Alba was co-founder of The Honest Company a retail chain selling household appliances and baby products.
She is also a frequent collaborator with director Robert Rodriguez.
Jessica Alba is one of the pretty actresses who was included in Maxim Magazine's Hot 100 list multiple times from 2001 to 2014.
12. Alexandra Daddario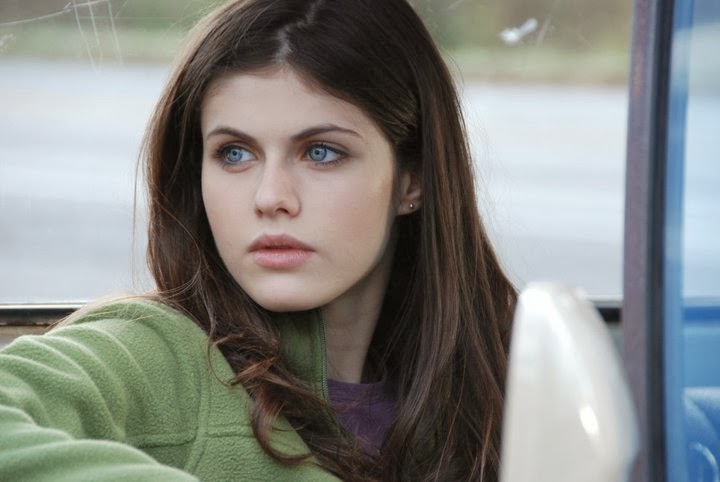 Alexandra Daddario is a Hollywood actress born on 16 March 1986 in New York City.
The 35-year-old star is starring in the forthcoming HBO film The White Lotus.
Why she is so beautiful?
Alexandra is regarded as the most beautiful actress in the world.
The American actress uses a slightly different approach when it comes to makeup, which includes concealer placed on her eyeshadow, blush, and a curved Chanel brow pencil.
Her routine comprises yoga, meditation, and acupuncture. Yoga keeps your complexion healthy. The actress claims to have done this since her late 20s.
She is one of the most famous actresses in 2023, whose popularity is gaining traction.
11. Keira Knightley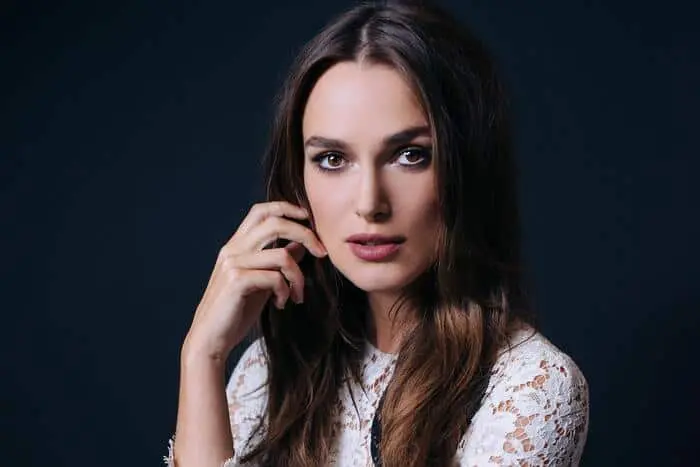 Keira Knightley was an award-winning British actress whose acclaimed portfolio included such praiseworthy films as "The Imitation Game" and Pirates of the Caribbean.
She earned her first major film role in 1999 in the widely anticipated prequel "Star Wars: Episode One – The Phantom Menace."
Knightley achieved world stardom with her role as Elizabeth Swann in The Pirate's Caribbean.
Her firm stance on Social Issues has seen her often work extensively with Amnesty International Oxfam and Comic Relief.
Keira Knightley is recognized for her outspoken stance on social issues.
10. Natalie Portman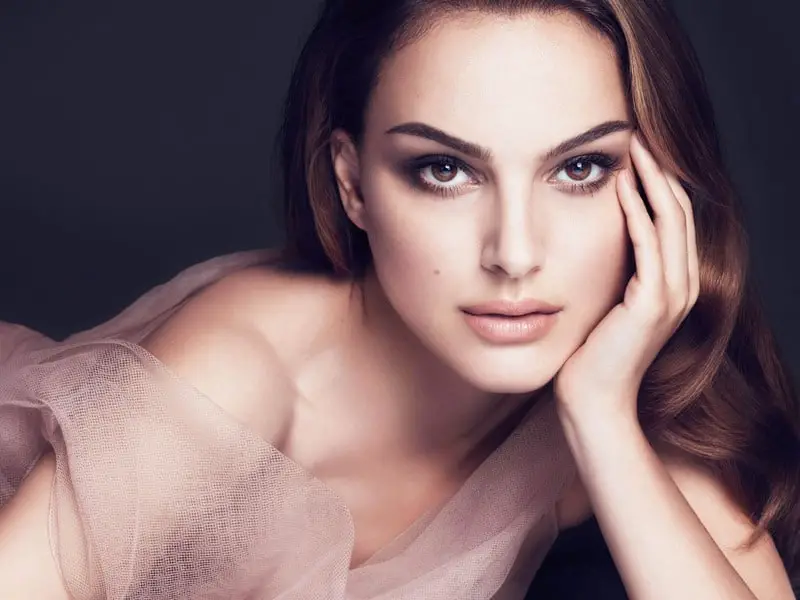 Natalie Portman is an American actress, producer, and director born in Israel.
Many consider Natalie Portman intriguing because the Israeli Hollywood actress successfully pulled out a film like V for Vendetta (2005) and a romantic film like No Strings Attached (2011). She adsorbed her role as very adorable and nerdy character in the Thor series.
Have I forgotten about Star Wars?
Black Swan (2010) was perhaps one of the best performances ever by an actress.
Natalie Portman won an academy award for black swan and a BAFTA award for best actress and two Golden Globe Awards.
She could be the most intelligent of all on the Hollywood actress list because she also received a degree from Harvard.
I can't stop adoring her Quote- "I'd rather be smart than a movie star."
9. Margot Robbie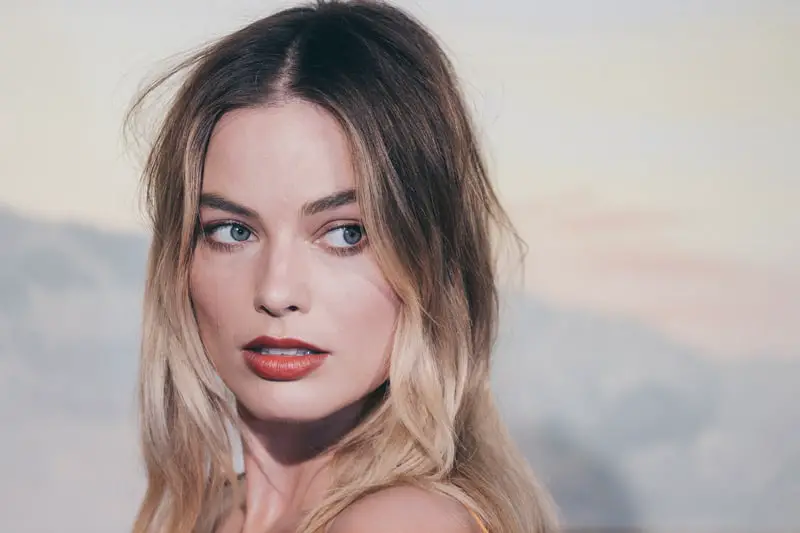 Margot Robbie is an Australian actress and film producer popularly known as one of the most beautiful Hollywood actresses today.
This young actress started acting professionally at 17. 
She enjoys snowboarding and surfing. Margot Robbie is an innovative and bold attitude to produce a female-focused Shakespearean drama series for TV.
Her recent performances in The Wolf of Wall Street, Suicide Squad, The Legend of Tarzan, and the recent release, Once Upon a Time in Hollywood, are phenomenal.
Time magazine named Margot Robbie as one of the 100 most influential people in the world in the TIME 100 2017 list.
With her ever-popular blockbuster films, she is currently one of the most famous female actors in 2023.
8. Gal Gadot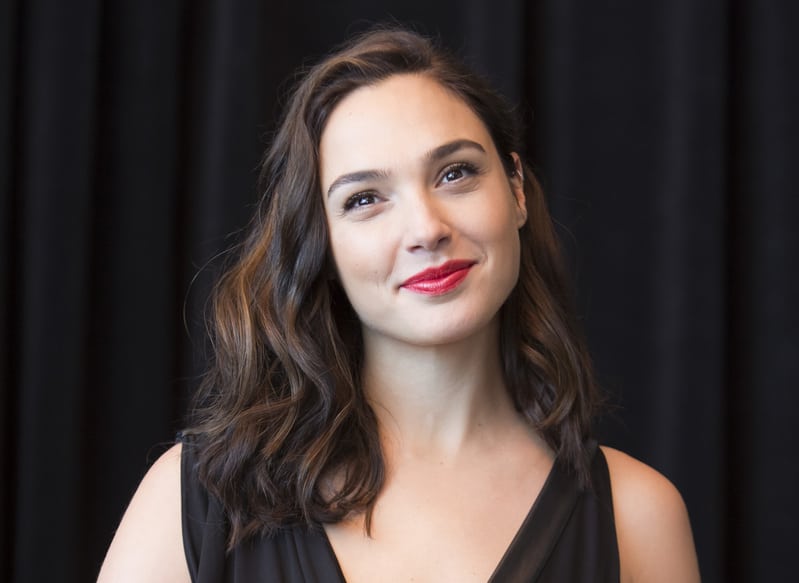 I'd say she is one of the world's top Hollywood actresses.
But to be hot, Gadot is just not curvy enough. She's relatively flat, but from looks alone, the beauty doesn't seem that appealing.
The Hollywood actress performs in many films and is well-recognized for her charm and action. She has an excellent sense of humor, making her personality impressive off-screen.
In 2016, for the movie Batman vs. Superman: Dawn of Justice, Gal Gadot bagged the Wonder Woman's role.
Her superhero performance was so compelling that her role became recognized as the best part of the movie and probably in overall DCEU. 
Gadot brought it to perfection despite her debut role as a Wonder Woman and became the first actress to lead a successful female superhero movie.
From a serving army for two years, her first victory in the 2004 Miss Israel contest to brilliantly performing her roles in major blockbusters, Gadot has proven time and time against her being much more than just a beautiful face.
7. Charlize Theron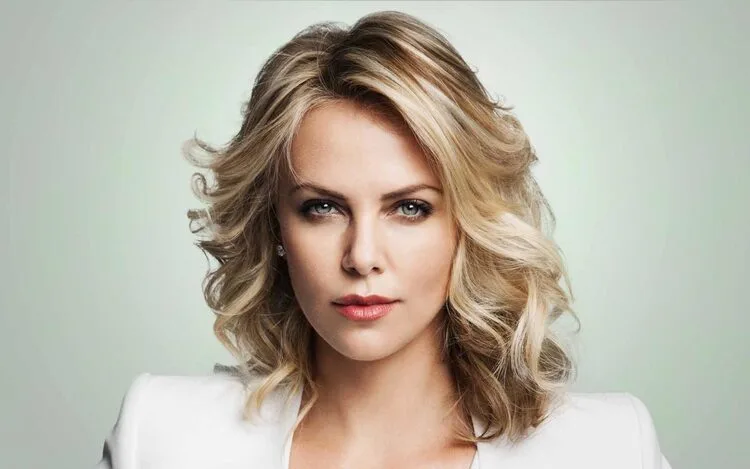 Charlize Theron is an American actress and producer from South Africa who made her film debut in a minor role in the 1995 horror film Children of the Corn III: Urban Harvest.
Charlize Theron is currently one of the most popular, versatile, and most beautiful Hollywood actress in the world.
The Hollywood actress may have attempted to put her in a certain acting genre in her earlier roles, but she quickly showed that her performance as an actor could not limit her and amassed a variety of memorable roles.
Charlize Theron has been one of the highly skilled performers and famous Hollywood actresses for over 25 years.
A multi-faceted talent who has risen into various genres, including drama, action, comedy, and more, Theron is the real deal and both filmmakers and audience have become even more impressed by her skills as an artist, particularly in recent years.
She's not only an Oscar-winning performer known for her drama but also one of Hollywood's most impressive action stars and has even displayed her comedy side.
The Oscar winning actress and model can effectively play heroic as well as villainous characters.
Theron is the Highest paid actress who produced a film in 2003 under her banner Denver & Delilah Films, making her a creative force behind the camera.
Theron is the recipient of many awards and nominations, including an Academy Award, a Golden Globe Award, and Screen Actors Guild Award for Outstanding Performance by a Female Actor in a Leading Role.
6. Emma Stone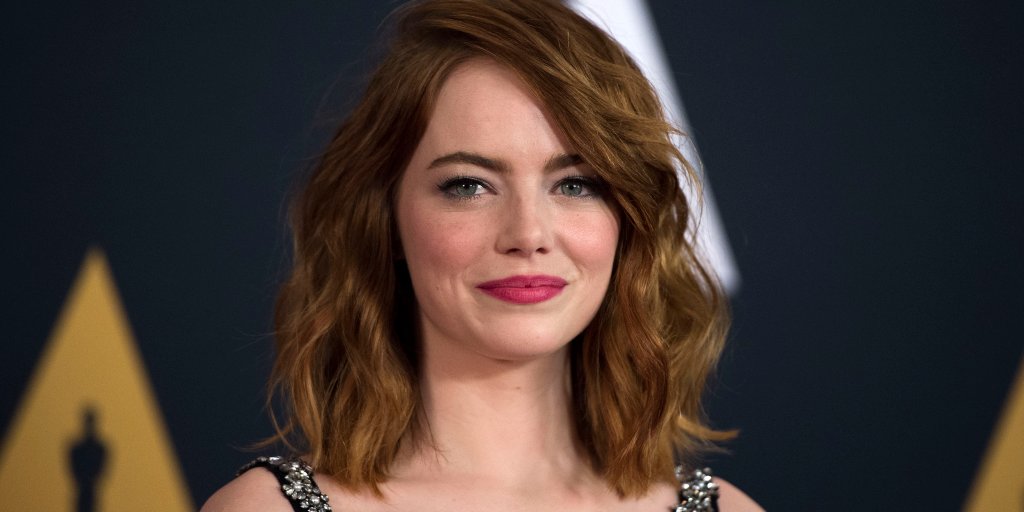 Emma Stone is an American actress who currently lives in Los Angeles.
In the 2012 superhero film The Amazing Spider-Man, Stone has gained wider recognition. In 2014, she was nominated for the Best Supporting Actress Academy Award.
In 2016, she earned an Academy Award, a BAFTA Award, a Screen Actors Guild Award, and a Golden Globe Award for Best Actress.
Emma is a rare breed in Hollywood mainstream: she's talented in comedy and drama; she's smart, witty, likable, and fashion-loving.
Her recent Netflix tv series Maniac and American film La La Land(2016) proves she is among the best Hollywood actress to handle complicated roles well.
The Hollywood actress can act wonderfully and dance; she seems to have a different understanding of her personality down to earth.
Along with that, she is one of the very few top actresses in Hollywood that can play various film roles.
Forbes reported in 2015 that Emma stone was one of the top female actresses with an income of $6.5 million.
Two years later, the magazine would rank her the world's highest paid actress for $26 million of annual income.
TIME listed her in 2017 among the 100 most influential people in the world on Time's annual list.
5. Angelina Jolie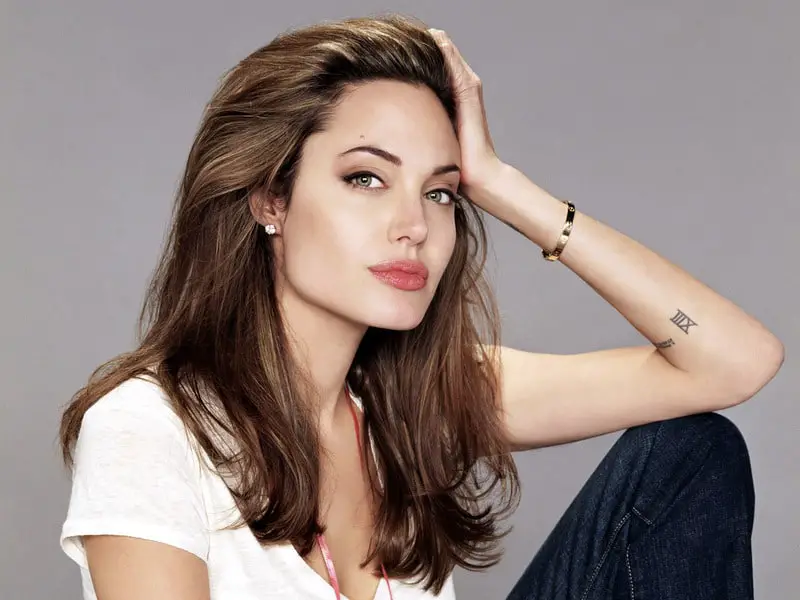 Angelina Jolie is an American actress and filmmaker born in Los Angeles, California, United States.
She began her acting career as a child in Lookin' to Get Out (1982) alongside her father, Jon Voight.
But professionally, Angelina Jolie bagged a role in the low-budget production Cyborg 2 (1993), later in 1995, followed by her first leading role alongside Jonny Lee Miller in a major film, Hackers.
Personally, I don't think she's the most beautiful Hollywood actress; without makeup, she doesn't look the same.
In some ways, however, she is seductive; She has a face with a very rare shape that gives her face a level of sexiness.
The Hollywood actress has pretty, naturally full lips and a gorgeous angle to her eyebrows.
As an actor, Angie has the range and depth of emotions that no other actress could match.
She introduces gravitas convincingly to every role she plays. Also, it's never the same performance.
We can see a new side of her with every movie you've never seen before. Jolie recently divorced the hottest man in the world, Brad Pitt, in 2019.
This down-to-earth yet lovely Oscar-winning humanitarian siren has generated headlines with her acting skills and philanthropic deeds.
Jolie is the mother of six children and an exceptional beauty inside out; as a humanitarian spokeswoman, no need to be introduced.
Many people claim Angelina Jolie is the most beautiful woman in the world.
4. Anne Hathaway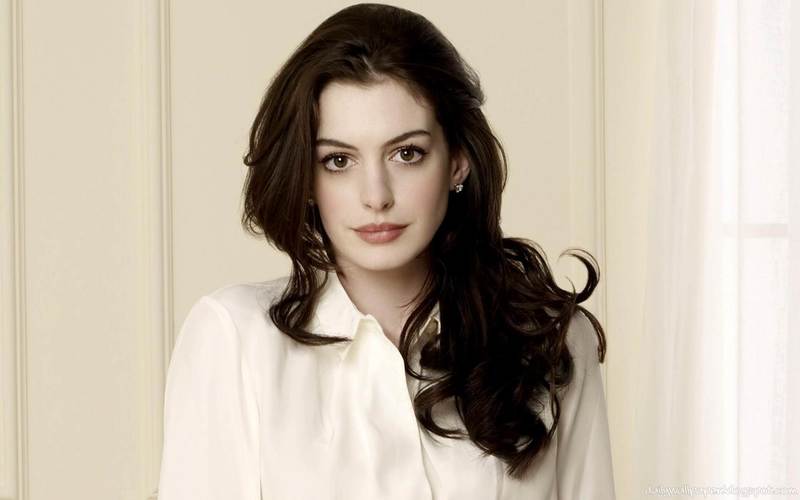 Anne Hathaway is an American actress who is the recipient of several accolades including an Academy Award, a Primetime Emmy Award, and a Golden Globe Award.
Her acting portfolio includes A bored rich kid, a nerdy granddaughter of a European Queen, a girl with mental issues in love, a villainous superheroine, and a comedic role in The Devil Wears Prada (2006) along with 2020 Golden Globe Award-winning actress, Meryl Streep.
The American best female actresses have the most versatile collection of roles.
Her movies like Dark Knight Rises, Love & Other Drugs, The Devil Wears Prada, Brokeback Mountain, and a few episodes of princess diaries and Les Miserables are my favorite.
Whatever film she's in, she's always 100% in the role. I was just swept back by her Oscar-winning appearance in Les Miserables, "I dreamed a dream."
In 2012, Anne Hathaway won the golden globe awards including an academy award for best supporting actress for Les Misérables (2012).
She deserves more praise than what people give her. It may be because of her behavior behind the scene.
According to the online portal Box Office Mojo, Hathaway is one of the popular actresses who performed in the most acclaimed and highest-grossing films.
The Hollywood actress is now somewhat transitioned into a small screen starring in TV shows Solos (2021) and Modern Love (2019).
3. Emma Watson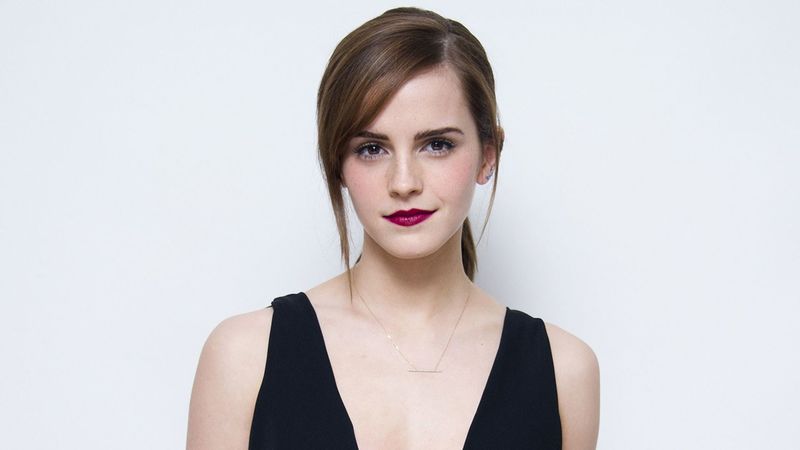 Emma Watson is an English actress, model, and activist well known for her roles as Hermione Granger in the harry potter film series, as Belle in Beauty and the Beast (2017), and as Meg March alongside Meryl Streep in Little Women.
Because in time, we watched her blossom, one thing we surely know is that people love Emma Watson.
She was just a lovely little kid the first moment we saw her, eventually becoming the most famous Hollywood actress worldwide.
And since then, we've been watching her growing path.
We (or maybe I personally) didn't believe she's beautiful until she walked down the steps with a gown in the scene in Harry Potter and the Goblet of Fire.
I was like, what magic has this little British actress done on me?
In the meantime, we recognized Emma Watson for her elegance, but her intelligence shone brightly, showing that our Emma is dazzling in all aspects!
Most teenage celebrities sank to their fame and destroyed their image with drugs and alcohol (like Daniel Radcliffe and Miley Cyrus).
She continued to show that by moving to an Ivy-league university; she insisted on her education.
Her fashion sense is top-notch in style, and it is evident as she has 61m followers on social media. Even considering this Hollywood actress list, she introduces herself to the class as a young, intelligent female.
No doubt, Emma's ever-growing popularity makes her one of the most famous people in the world.
2. Jennifer Lawrence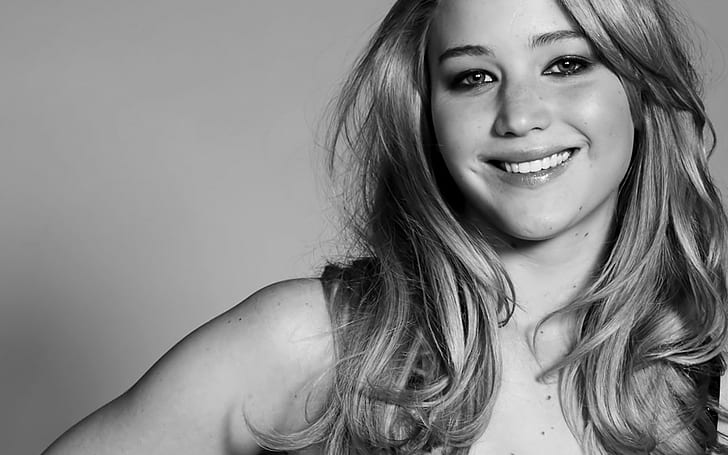 Born on August 15, 1990, Jennifer Lawrence is an American actress who began her acting career in the 2008 movie Garden Party.
Despite her not being on social media, It's a good possibility that she's in your head. 
And, also to her award-winning acting abilities, her no-holds-barred approach may well be the reason.
Lawrence graduated two years soon from high school to start her career in acting.
Jennifer Lawrence was the youngest actress to be nominated for three Oscars before she was 23 years old, including two for leading roles, one of which she won; she also won one academy award.
Lawrence handed her Oscar to her parents, who kept it at their home in Louisville, Kentucky because she thought it "odd" to have it at her home.
I believe the Hollywood actress is very skilled and has a unique allure on and off camera, but she needs years of work expertise and preparation.
Jennifer's performance in hunger games, x men, American Hustle (2013) alongside Amy Adams, Winter's Bone, and Silver Linings Playbook (2012) is evidence of the sheer talent she possesses.
She is the recipient of many nominations and academy awards and is one of the richest actresses in the world with a net worth of as she was the highest paid actress for 2015 and 2016 (still gets a high pay).
Her school nickname was "Nitro" because she was so full of life and energy.
1. Scarlett Johansson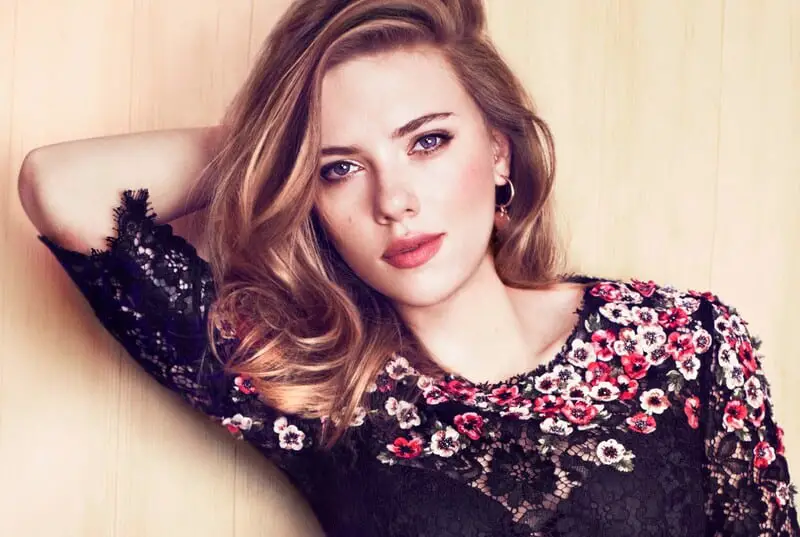 Scarlett Ingrid Johansson is an American actress and singer born on November 22, 1984.
A question might arise in your mind, who is the most famous actress in the world?
After recording-breaking Endgame's storm, Scarlett Johansson is currently the world's highest grossing actress and most famous female actor.
That's not the highest-paid (that honor passes to Jennifer Lawrence), but the heroine featured in the movies accumulating the highest income box office.
So what do I consider Ms. Johansson appealing about, like most people?
As a fan of her work, only by answering what she wants by responding to what she looks to bring to the characters she plays. Thanks to Marvel Cinematic Universe, Scarlett has a huge make of fanbase.
Journals and media have included her as the sexiest and one of the most beautiful actresses.
Scarlett Johansson has now been nominated for four occasions for the Golden Globe awards. Her most remarkable films are MCU movies (like Captain America, etc), Lucy, Prestige, The horse whisperer, Vicky Cristina Barcelona, and Lost in Translation.
She is the only film actress recipient of many nominations and awards, like the BAFTA Award for Best Actress in a Leading Role, Golden Globes, etc.
Director Woody Allen describes her attractiveness, calling her "beautiful" and "sexually overwhelming."
By her looks, movie choice, and acting skills, Scarlett Johansson has carved the title as the best actress in the world.
There are honorable mentions which couldn't include in our top 10 Hollywood actresses list as Hollywood biggest film industry with countless talented actresses.
Some of those are Salma Hayek, Amanda Michelle Seyfried, Halle Berry, Kerry Washington, etc.
I hope you loved the mention down below of who is your favorite Hollywood film actress, and please share this post with your friends on social media.