Sports careers are often the dream thing, with many kids and adults aspiring to a professional athlete career.
While professional athletics' physical demands are intense, rewards are high, with the average pay for players in many fields.
But the question arises, what sport makes the most money?
It depends upon the physiological and psychological aspects of the wannabe player.
To clear further confusion and to help you decide your dream game, here are the top 10 highest paid sports in the world 2021:
10. Tennis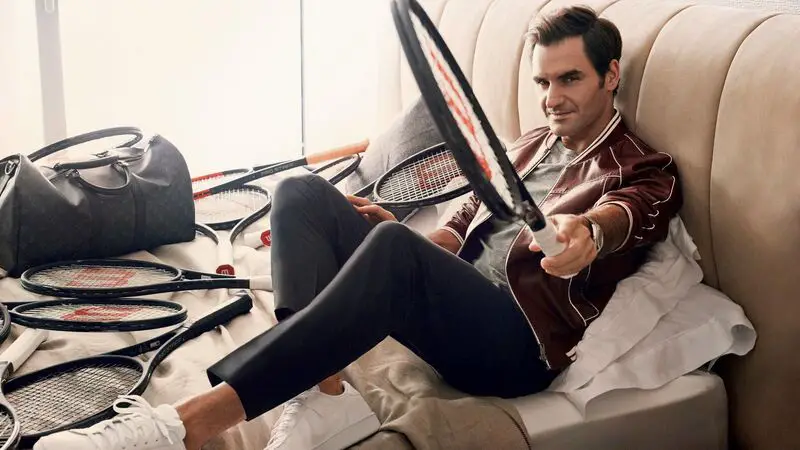 Average tennis player salary: US$38,800 for male players and US$40,180 for female players
The possibility of tennis players becoming a professional is like a huge gamble.
And the probability of stable tennis earnings is little to none, let alone enormous wealth. This level of uncertainty also applies to professional tennis players.
Like other sports athletes, the small likelihood of a large payout is attractive for new tennis players.
Highly qualified players, both women, and men, can earn significant prize money. While the players that rank between 200 and 2,000 make almost nothing.
The winners take home approximately 18 percent of the total prize money from the 128 players who qualify for the four Grand Slam tournaments.
Those who perform only get 0.3 percent in the first round. Not including the sponsorships and approvals received over top placings.
In 2021, 1814 players were qualified as tennis professionals, and nearly half of these athletes will never earn a dime.
The other end of the spectrum is a combination of competitive awards, appearance fees, and sponsorship deals.
It includes big sports brands such as Nike, top-ranked players like Roger Federer, Rafael Nadal, and the Williams sisters earn millions.
According to Forbes' recently updated rankings, Roger Federer is seventh in the world's top paid athletes for 2020-21.
The Swiss star is the only tennis player on the top ten list with revenue of around $90 million in sponsorship and prize money.
Federer's image as the world's wealthiest athlete remains impeccable.
Federer received $100 million per year in income from appearances fees and endorsement deals.
9. Combat sport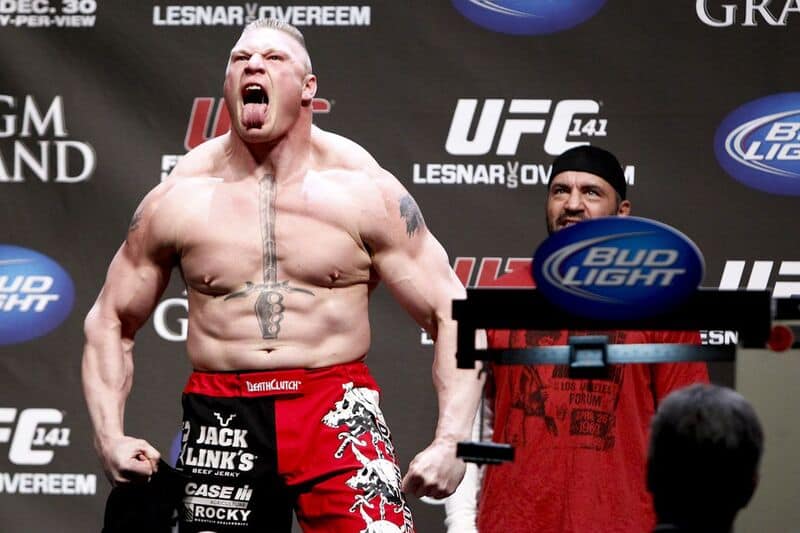 Boxers earn a purse for every fight, not a regular salary.

Boxers earn a purse for every fight, not a regular salary. There are quite different payments for professional boxers.
Before the fight, the boxer's Manager will negotiate the purse in the contract on a case-by-case basis.
Pay ranges from several hundred dollars to millions per fight and is the highest for popular TV and title fights.
Floyd Mayweather Jr. and Manny Pacquiao earned approximately $100 million each from pay-per-view in their 2015 fight.
The popularity of MMA in recent years has grown significantly, thanks to fighters like Conor McGregor.
McGregor is the highest paid athlete in 2021-22, who earned $22 million alone from fights and $158 million from off-the-field activities, marking $180 million in total earnings.
Although in companies like the UFC, a considerable salary gap still exists from the highest to the lowest paid.
In fact, the rise of some of the top stars in the sport implies that. In 2018, 187 fighters (33% of UFCs) won six figures.
Prospectively, an average U.S. household income is about $45,000 a year, but over one-third (213 fighters-37%) of the UFC fighting demographic in 2018 made less than the average U.S. household 2018.
However, MMA's popularity is increasing as these figures continue to grow to make it the most paid sport in the world.
WWE says the average wrestler on the main roster is $500,000 annually, while the top performers make up seven numbers.
However, it is far more challenging to determine an individual wrestler's pay.
Rumors on the internet tied up a former Lesnar deal of $5 million a year, while others claim the new contract is worth $3 million for a three-year deal.
8. Golf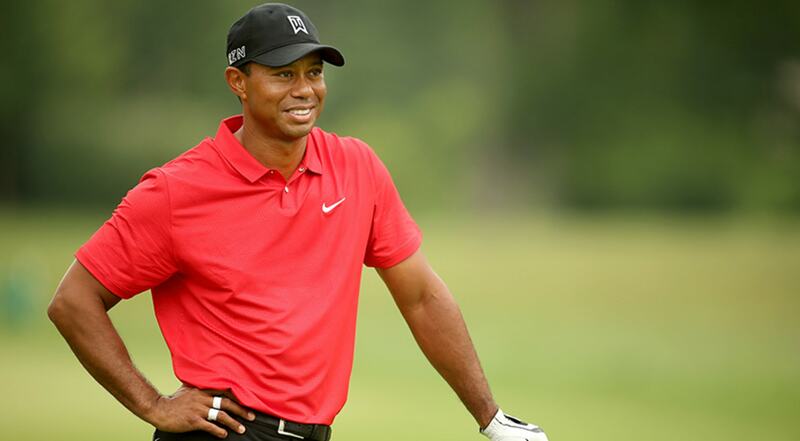 Best golf players like Arnold Palmer, Sam Snead, and Jack Nicklaus solidified their legacy in the sport's history.
These billionaire athletes earned millions from Golf and have the highest net worth.
Not just that, this sport that pays the most is a favorite pastime among most millionaires and billionaires.
According to Forbes, one of the world's leading golf players and the most successful athlete of all time, Tiger Woods still holds a record for achieving 11 times the first place on the Forbes list of Richest Players.
In 2002, he first ranked at the top with net revenue of $69million.
7. Auto racing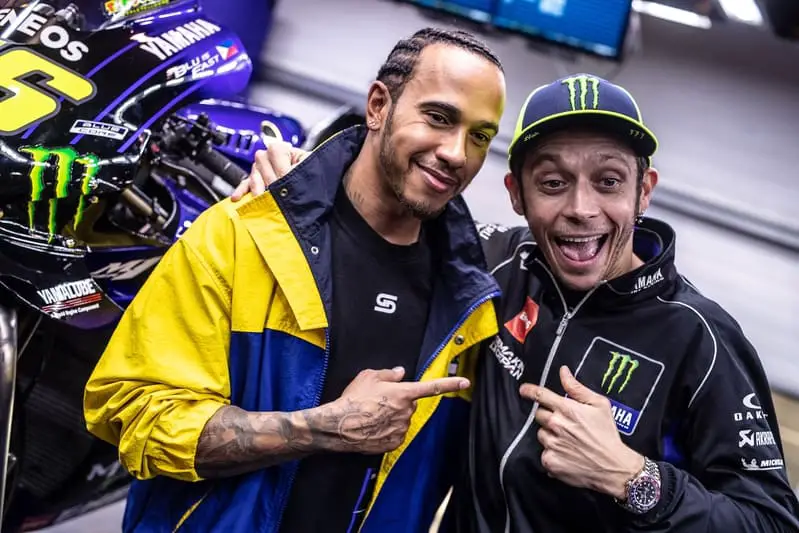 Racing events like the Formula 1 Grand Prix or NASCAR have earned a reputation for being one the highest paying sports in the world.
High-income prizes and many reputable supercar brands compensate for the involvement of life-threatening risks. 
F1 legend Michael Schumacher was ranked as the highest-paid sportsperson in 1999, with $49 million in total revenue.
In local or regional tournaments, club professionals can earn money.
But they earn most of their income from regular paychecks, often with lesson fees and professional income supplemented.
PGA top-level pros made a median of $68,600, ranging from $40,000 to $140 000, according to a 2010 American compensation survey by the PGA.
High-speed and cross-country motorcycle racing has become a major sports industry with more than a dozen pro-circuit races worldwide.
Global motorcycle brands compete with each other with their fastest bikes in the premier class of motorcycle road racing events like MotoGP and Superbike World Championship.
Talking about MotoGP, the only Asian rider, Takaaki Nakagami, is at the bottom of the league.
Nakagami signed a contract with LCR Honda Castrol in 2018 with reported revenue of an estimated € 250,000 (RM1,21 million roughly).
It's the same figure for another rookie, Xavier Simeon, who signed the equipment for Reale Avintia Racing.
With an annual figure of $2 million (about RM7.8 million), Andrea Iannone of Suzuki ECSTAR earned a position in the top ten.
LCR Honda Castrol's Cal Crutchlow comfortably earns $2.5 million (RM9.75 million) for driving his Honda RC213V as quickly as he can.
6. Ice hockey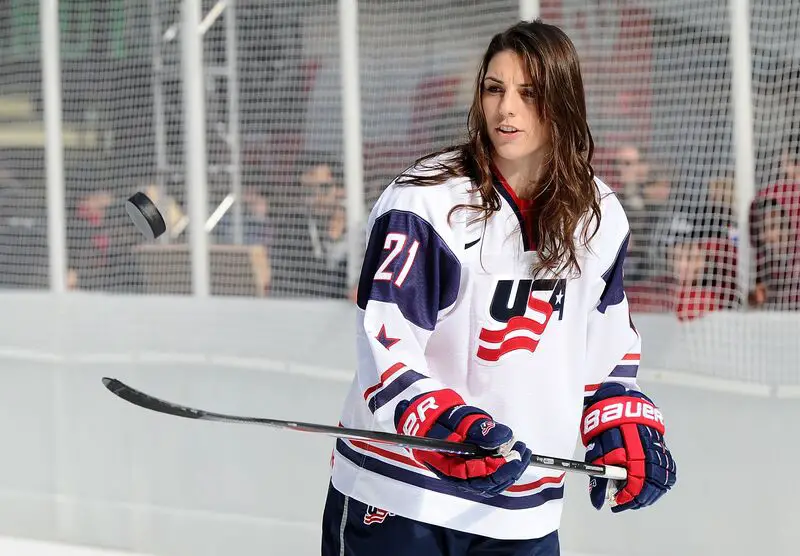 Ice hockey Players need to maintain high levels of conditioning in games that are sometimes physically demanding and even combative.
Over recent years, off-season athletes' requirements have increased to a strict 82-game schedule and several playoff rounds.
In useful exercises, the skill of skating, handling, and shooting is perfected.
Based on the relatively small size of 23 players on the roster and a 50-50 split between owners and players.
The average earnings of players in different NHL teams range from 1.54 million to 3.54 million.
For one of the over 150 minor league teams, most pro-hockey players within the United States and Canada play.
Depending on the League Minor level, the amount is accounted for $40,000 to $90,000 per year.
This highest paying professional sport relatively pays higher compared to field hockey.
5. American football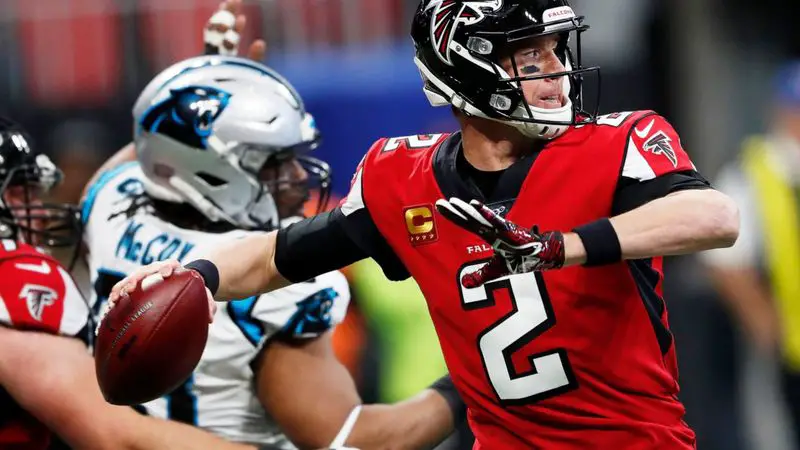 NFL players are engaged in one of the most physically challenging sports, in which athletes collide at high speed.
Football strategy, in terms of its complexity, surpasses any other sport.
To prepare for an unlimited number of potential situations, players need to study and master extensive playbooks.
Cases are common, and players take considerable time to repair physical therapy damage and other treatment settings.
To reduce injuries, considering recent attention on traumatic brain damage and during practice sessions, the NFL has established limitations on player contact.
The average career in the NFL is the shortest among all popular sports in America, about 3.5 years.
Tough it is America's favorite sport, NFL players are paid well below their level compared to other major sports.
The average salaries ranged from 2.07 million to 2.99 million for NFL players on different teams in 2017-18.
Only the top competitors, like Matt Ryan, earn the most and not just salary, but they have the biggest contract in sports.
Football lineups have 53 players (for backups) that are much considerably larger than other sports, so they should divide the wages of each team member between them.
Team owners do not guarantee NFL contracts beyond the current season so that teams can cut low-ability players without compensation.
Players will usually receive non-refundable guaranteed signing bonuses.
Colleges act as the minor football league, so most paid employment is in the NFL.
4. Soccer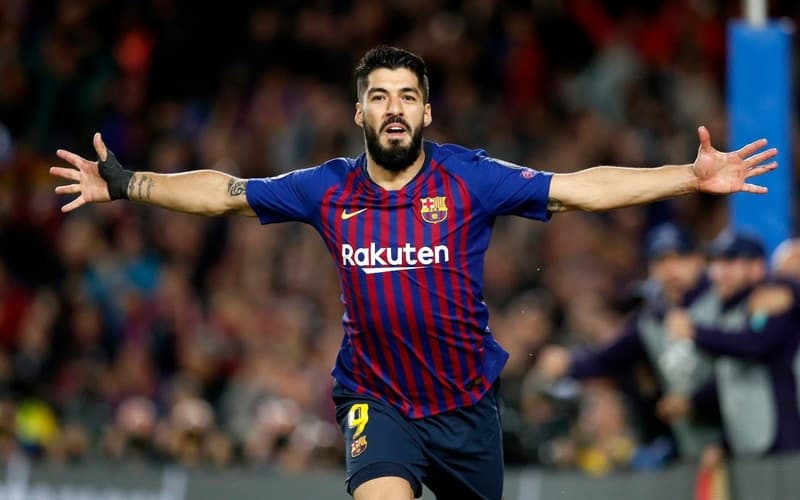 Average UEFA player salary: ~$6 million-$8 million
La Liga salaries average: $1.6 million
When you consider the professionally qualified footballers, you're always attracted to the elite players at the very top.
The richest sport in the world, with its talented players, intensifies the World Cups and the Champions Leagues.
Most followed players like Lionel Messi, David Beckham, Cristiano Ronaldo, and Neymar earn the highest pay and get a large share of the money from endorsements.
A large majority of professional players earn only a fraction of what those stars carry home in just one week.
The top football players' salaries depend upon many factors, like the league they play, the tax system where they belong, and how well they (or their managers) negotiate a deal.
Add additional factors such as performance criteria related to a clean sheet and goal-scoring bonuses, promotional clauses, and photography rights to measure the actual earnings of players.
Other than in the United States, professional soccer players can make millions of dollars a year. However, most won't do so much.
Some national league bodies, like the MLS, set wage regulations that determine how many clubs can pay players. There are no such limits in other countries.
Football earnings are usually not based only on salaries but also include bonuses, patrons, rights, backing, and, sometimes, a cut of club profits.
3. Baseball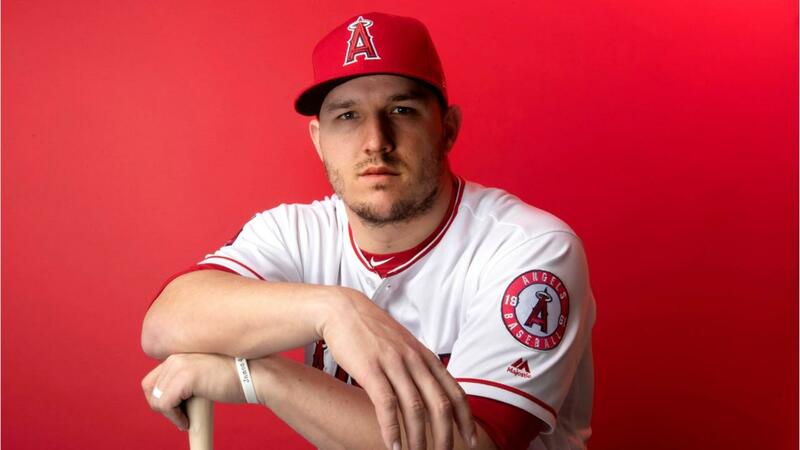 Average MLB salary: $3.4 million- $4.36 million
Successful MLB players implement rigorous off-season training sessions to enhance strength and flexibility.
The MLB season includes 162 games and several rounds of playoffs to cope with a demanding schedule for players.
Many experts think hitting a baseball is one of the most challenging tasks in sports, which requires the batting skills of players to continue to keep their edge.
The average annual salary for MLB players in 2018 was 4.52 million.
Supported by a strong union, they guarantee the safety of contracts and a generous pension program to players making baseball one of the top paid sports in America.
Most professional baseball players play for one of the over 240 minor league teams in the United States.
They receive much smaller pay and benefits, ranging from $1,000 to $3,000 a month, but certainly to make in the big league team.
The top 100 players drawn from school or college receive $500,000 to $2 million bonuses.
2. Cricket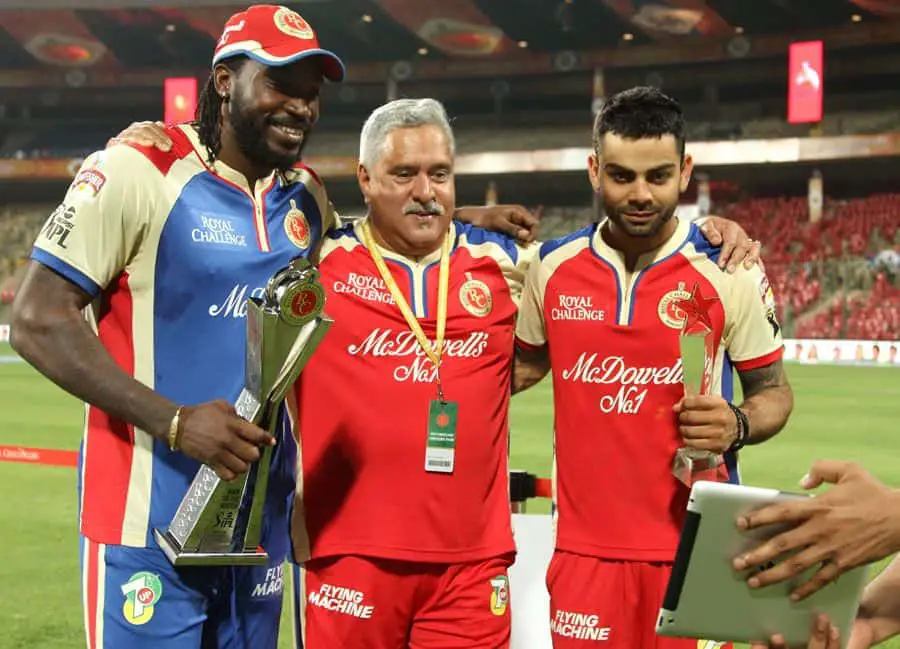 In 2017, the world's most valuable cricket captain almost made 20 times more than the rest of the players.
International cricketers earn about $1 million from playing international matches for their national teams.
We used the above figures on international cricket and do not consider T20 world cup player earnings, other domestic leagues, or endorsement deals.
Speaking about professional sports leagues, the biggest among them, The Indian Premier League (IPL), has shocked cricket professionals with its rich owners and global appeal.
It has attracted topmost players from five continents with average paychecks of up to $111,000 per three hours.
This is a tremendous amount of money in a sport that traditionally includes domestic league games in the international version.
Although cricket is among the world's most popular sports, no domestic league was operated as a business before the IPL was launched in 2008. 
But with, the IPL teams were paid up to $1.55 million for only one season of five weeks, compared to $500,000 and $1 million for national teams.
We could conclude that cricket is the extremely loved, highest paying sport in commonwealth countries.
1. Basketball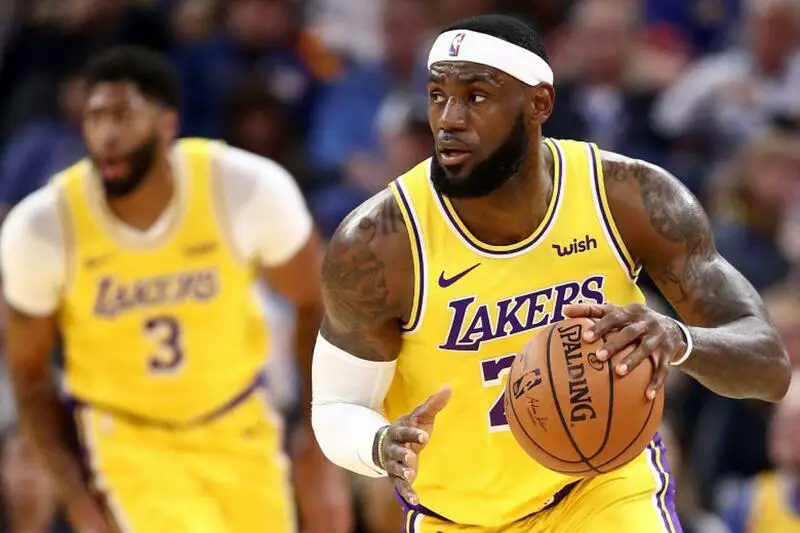 With an average salary every year of $7,422,823 in 2018-19, basketball is the world's highest paid sport, with the highest-paid athletes with an enormous salaries and plenty of sponsorship opportunities.
Not just NBA, the picture is the same in other Basketball associations as well; FIBA, CBA, ABL, Asia League, etc.
There are fewer NBA teams than baseball and football, enabling franchisors to dedicate more resources to recruiting players.
Usually, players sign guaranteed contracts to receive compensation even if they become injured or are cut off by a team.
According to Forbes magazine, players like LeBron James, during his first 16 years, earned more than twice as much of his $270 million in pay. 
It dwarfed Kevin Durant's current ten-year $275 million Nike deal with a $187 million on-court revenue over 12 seasons and earned $75 million over the past year.
James is the highest-paid player in NBA for the sixth consecutive year at 92 million dollars, including salary and endorsements.
This is a world record for an active basketball player and a sportsperson.
Nike is his biggest endorser, and their new research lab in the Business campus of Beaverton, Oregon, is named after James.
Recently, Nike LeBron XVII hit stores for the seventeenth iteration of his signed shoe. Late Kobe Bryant endorsed Adidas, Nike, Nintendo, etc.
Speaking about the Legend Michael Jordan's sponsors, our list is too small to mention.
The world's leading basketball players in Spain, Greece, Italy, China, and Argentina also earn high salaries of over 1 million dollars.